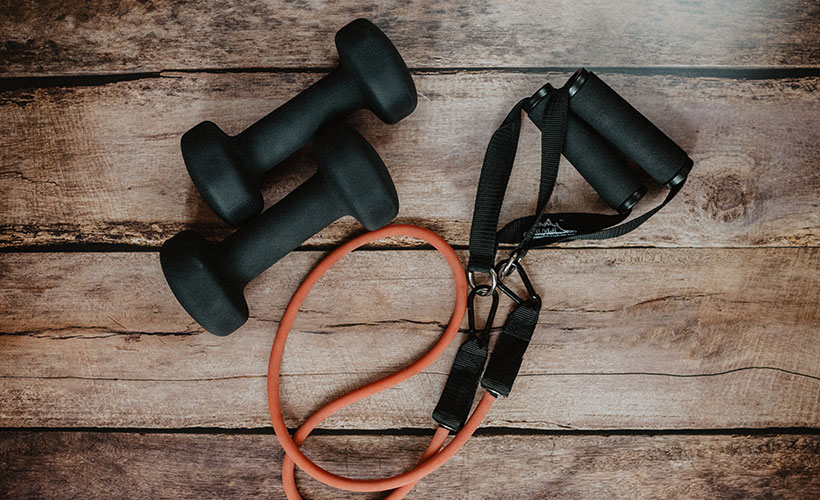 If your past two weeks have felt like a bit of a struggle, what with the movement control order (MCO) currently happening in Malaysia and lockdowns pretty much everywhere else in the world, then why not switch up the remainder of your quarantine? COVID-19 is a pandemic that's affected the entire world – this is reasonably nerve-racking, if not downright anxiety-inducing. This makes tapping into happiness instead of fear a game-changer during times like these. Besides that, keeping your immune system boosted is more important than ever in order to lessen your chance of falling ill.
So, whenever you start to worry about the world or start to feel anxious about the lockdown, remember that you have the power to change your mind and how you feel physically – to reset at any moment. The easiest method is to exercise. Exercising is known to release serotonin, endorphins, and dopamine into your body. These chemicals alleviate stress and in turn boost your sense of well-being; in other words, happiness levels increase.
Despite the restricted movement, many instructors and studios are hosting virtual workouts to encourage you to push yourself during a period where slacking physically and mentally becomes too easy. All you need in order to attend a class is Instagram and Facebook. Most instructors and studios are streaming live workouts via Facebook or Instagram Live, so you can sweat together with others and stay inspired by real-time comments from other participants. Alternatively, you can watch virtual workouts (not live) via Instagram TV (IGTV). Both IG Live and IGTV can be watched at your convenience as Instagram Live allows instructors to save what has streamed for 24 hours after.
So what are you waiting for? Turn that frown upside down and get sweating with any, or even all, of these virtual workouts!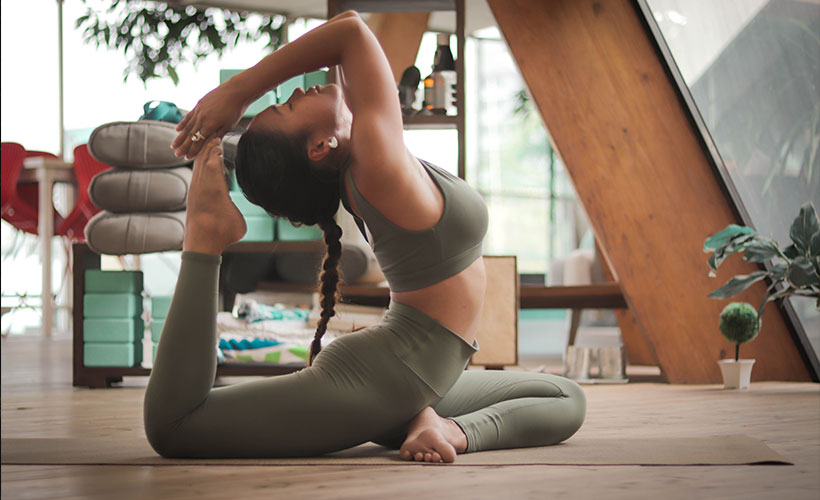 Yoga: Hot Yo Studio
Since pretty much everyone's working from home, Hot Yo Studio is the ideal workout buddy. Why? It's nice to boost both your body and soul at the end of a long work-from-home day, and this experience is very holistic. Hot Yo Studio live streams at 5PM daily, beginning each session with a short talk that discusses myriad topics from health and wellness to how you can help others during the MCO. After a short breather, you can continue to wind down with a live yoga session at 6PM. You get diversity too as instructors change daily.
Pilates: Sculpt Club
Prefer something more relaxed? Those who enjoy a low-impact workout that simultaneously improves one's posture (necessary when sitting for hours) should make the Sculpt Club's routines their go-to! The studio is curating both live workouts and IGTV workouts every other day. The Sculpt Club signature workout consists of functional movements, weights, resistance bands, and the use of Pilates sliders. Variations are provided if you don't own any of the equipment.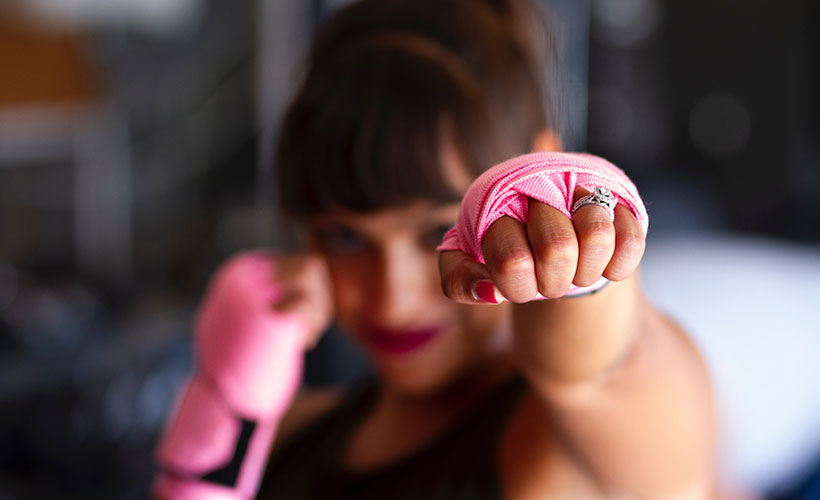 Barre: Fire Station
For the dancer's reading this, specifically you ballerinas, we've got you – more precisely, Fire Station's got you as the gym is bringing barre back! But really, even if you're not a dancer but have always wondered what it would be like to train like a ballerina, then now's your chance to experience the fire first-hand. They've conducted this high-energy class three times on Facebook Live in the last week, but do stay up-to-date on upcoming class schedules on their social media. They offer other classes on their Facebook Live too – like Strike (boxing), High-intensity interval training (HIIT), and Force (strength and weight training).
HIIT: Booty Popping by Ping
If you've never heard of Booty Popping with Ping, then you need to participate at least once before this MCO is over! Everything about the workout is addictive – the playlist, the buckets of sweat, but most importantly, Ping's infectious energy. Throughout Booty Popping, she pushes you to work that booty for you and nobody else but you. The workout consists of weights and resistance bands, but variations are provided. Classes are held on IG Live, so do follow her online for schedule updates. Bonus: her doggies frequently steal the show, so dog-lovers take note.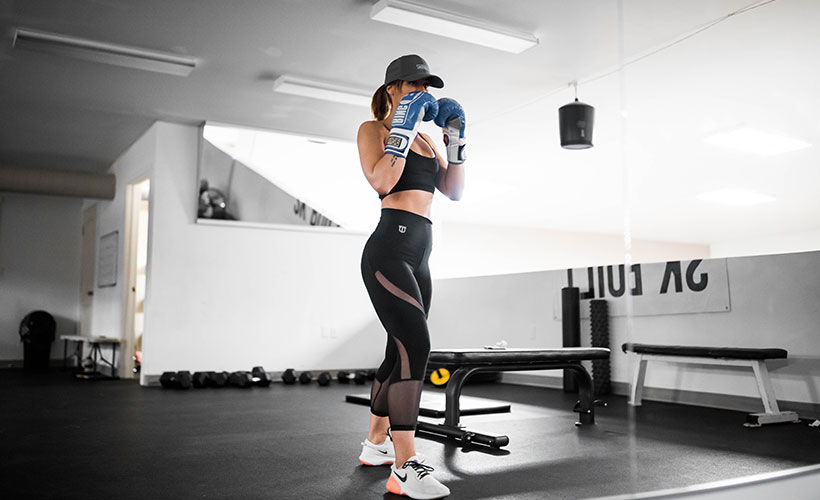 Boxing: Tribe Boxing Studio
Ready to rumble? Get your boxing fix with Tribe Boxing Studio! If you think boxing by yourself without a punching bag sounds unfeasible, know that it's more than feasible. In fact, prepare to sweat just as much as if you were in the studio. Tribe hosts IG Live classes frequently, so check their Instagram for more information.
Brazilian Jiu-Jitsu: Aos Studio
Some of us just prefer an activity that's out of the norm, and if that's you, then Brazillian Jiu-Jitsu (BJJ) is probably a workout you'd enjoy! Recently gaining in popularity in Malaysia, BJJ is about learning how to defend yourself from real-life situations such as being attacked on the street. Aos Studio is posting drills on IG Live that focus on the foundations of BJJ. If you're stuck at home with someone, definitely try this sport with a partner, but fret not if you're alone as the workout mainly focuses on individual training.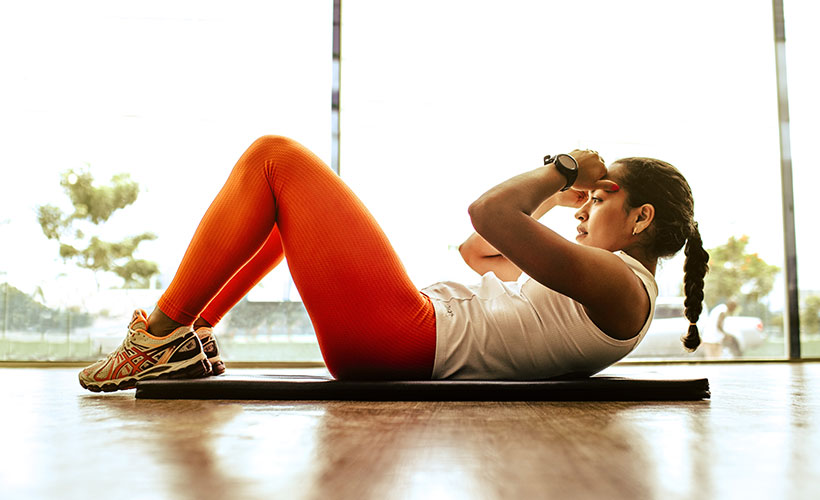 CrossFit: CrossFit Lah
Don't worry, we haven't forgotten those of you who are part of the CrossFit cult! In case you don't already know, there are virtual workouts delivered by CrossFit Lah on the regular. However, unlike the other studios, their workouts are conducted on Zoom and their schedule updated regularly on ZenPlanner where you can book your slot.
Variety: Passion Fit
If you like to switch between workout routines then PassionFit is exactly what you need! The gym specialises in MetCon – short for metabolic conditioning. This high-intensity training style was made famous by the CrossFit community and perfected by PassionFit. Besides MetCon, the gym is also uploading at-home yoga, boxing, and HIIT workouts on their IG Live. Check out their story highlights on Instagram for their schedule. These classes really go to show that you can keep fit anywhere.
Get all the latest travel stories from Zafigo. Follow us on Facebook, Twitter, and Instagram