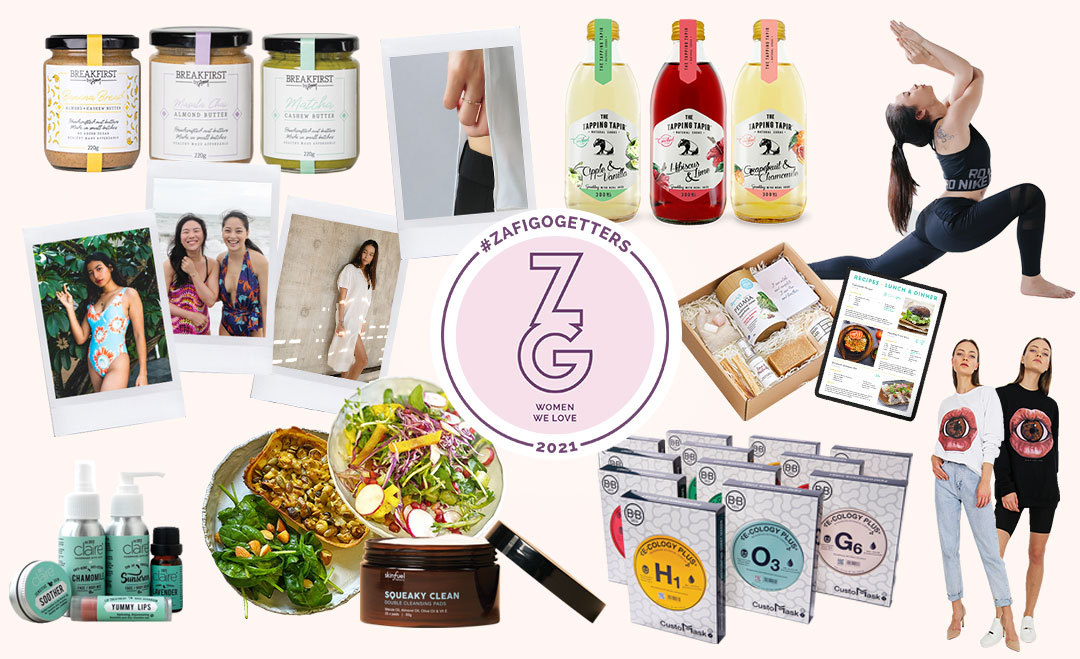 [box color="#14afa9″]We're on Telegram now too! Subscribe to our channel for the latest updates.[/box]
We're at that time of the year again where we're cracking our heads figuring out presents to give our friends and family… and we know you're neck deep in it too. Clicking on this article is the best decision you've made all week because these nifty gift ideas all come from 13 fantastic Malaysian brands that are women-owned.
These brands also happen to make up the Zafigo-getters – inspiring names that lead in fashion, beauty, F&B, fitness, and wellness; all helmed by women who embody resilience, relentlessness, passion, inspiration, and success.
So while you're shopping for your friends and family, know that not only are you crossing names off your Christmas list and helping homegrown businesses, you're also supporting the great cause that is women. Shop on!
1. 1 Month Subscription to AkasaFit, USD14.99
Bestow the gift of a one-month membership to AkasaFit on your loved ones so that they can enjoy the benefits of healthier living. This one-month membership gives them unlimited access to the AkasaFit library, where they'll find instructional videos for in-home yoga, meditation, and fitness sessions, as well as specially-curated video courses. The Yoga Nidra – a special practice that relaxes the body and prepares it for sleep – is a team favourite! Monthly subscriptions also come with an additional seven-day free trial.
[box color="#89c44c"]Zafigo readers get 5% off when you use ZG05 on the website. Promo code is valid storewide. Visit www.akasafit.com to sign up now.[/box]
2. Awaken sweatshirt by Alia B., RM129
In collaboration with artist Sofia Haron, Alia Bastamam has designed this comfy sweatshirt in dedication to breast cancer awareness and support for breast cancer warriors and survivors. When you buy the Awaken sweatshirt (we like the black one, in case you were wondering…) for your bestie this Christmas, know that 100% of your purchase will be donated to the National Cancer Society Malaysia. It's the gift that keeps on giving.
[box color="#89c44c"]Zafigo readers get an exclusive 5% off the Awaken Sweatshirt when you use ZG05 at checkout on www.alia-b.com.[/box]
3. Meso-Moist Treatment Essence by B&B Labs, RM180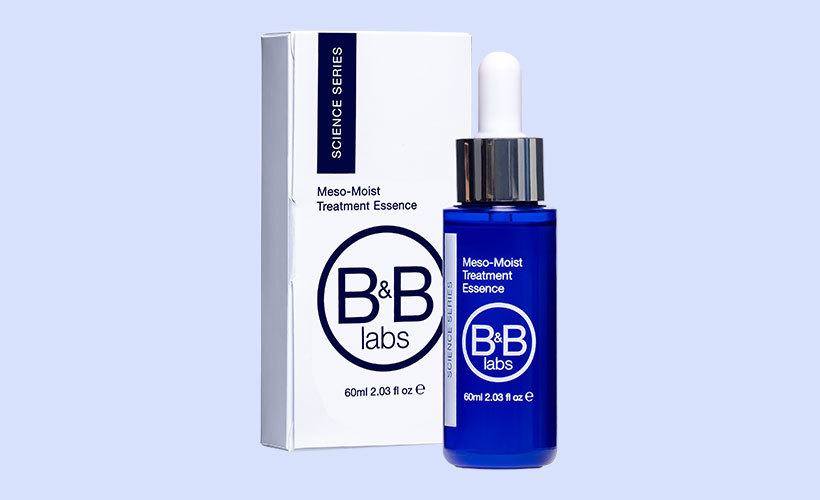 Chinese white jelly mushroom and Japanese natto come together in this revitalising formula that will quench thirsty skin to keep it feeling soft, smooth, and supple. Besides plumping and firming the skin, you will also experience 500% more hydration that'll help to effectively smoothen fine lines and wrinkles!
[box color="#89c44c"]Get 5% off storewide when you use the promo code ZG05 at checkout on www.bb-labs.com.[/box]
4. Limited Edition Holiday gift pack by Breakfirst by Amy, RM80
Give your fave (or even yourself) the gift of wholesome breakfasts with this delicious gift pack. It contains two of Breakfirst by Amy's best sellers – the smooth/chunky peanut butter and chocolate almond butter – as well as the brand-new banana bread almond + cashew butter. The pack has a shelf life of six months at room temperature (longer if kept refrigerated), but we're pretty sure we could polish it off in much less time than that!
[box color="#89c44c"]Spread some Christmas cheer when you purchase these nut butters from Breakfirst by Amy at www.breakfirstbyamy.com. Get a storewide discount of 5% when you use ZG05 at checkout.[/box]
5. Christmas Dream gift box by Claire Organics, RM99
Pamper everybody on your Christmas list with this delightful gift box! Specially put together to infuse your life with some calm and relaxation, it contains a dreamy eye pillow with a cover made from 100% mulberry silk, a pillow mist enhanced with pure essential oil, as well as a bottle of essential oil (choose from lavender, sweet orange, lemon, grapefruit, or lemongrass) to relieve stress and anxiety.
[box color="#89c44c"]Get 5% off storewide when you use ZG05 on www.claire.my.[/box]
6. No Strings Attached bathing suit by La Bumba, RM89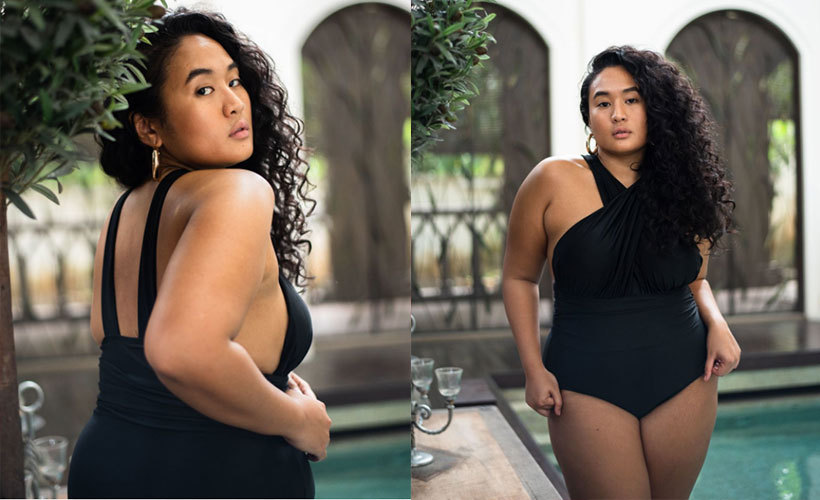 Gear them up for their next beach vacay with this LBBS (Little Black Bathing Suit)! The cross-front makes for a unique style, while the ruched waist and low back work to flatter all body types. They'll be frolicking in the sand and having fun in the sun with the utmost confidence. Ain't that sexy?
[box color="#89c44c"]Get these La Bumba bathers at 5% off when you enter ZG05 at checkout on www.labumbaswim.com. Pssst! You'll also receive a mystery gift worth up to RM25 when you use this promo code. This discount is not applicable on items from the Do Good Project collection or Just For Her Beauty Lab, and Nerida collaborations.[/box]
7. Petra loungewear by Lulla, RM389
Netflix-ing in bed, sitting in on a zoom meeting with your colleagues, or having your friend drop in unexpectedly? You can do them all in comfort and style when you're wearing this luxurious two-piece lounge set. The nude strips give you all the luxe feels, while the black trim and accents make for a sophisticated edge. A lazy day has never looked so fashionable.
[box color="#89c44c"]Live it up in Lulla and get 5% off storewide when you use ZG05 on www.lulla.co.[/box]
8. Monthly subscription meal plans by Nourish Me, from RM90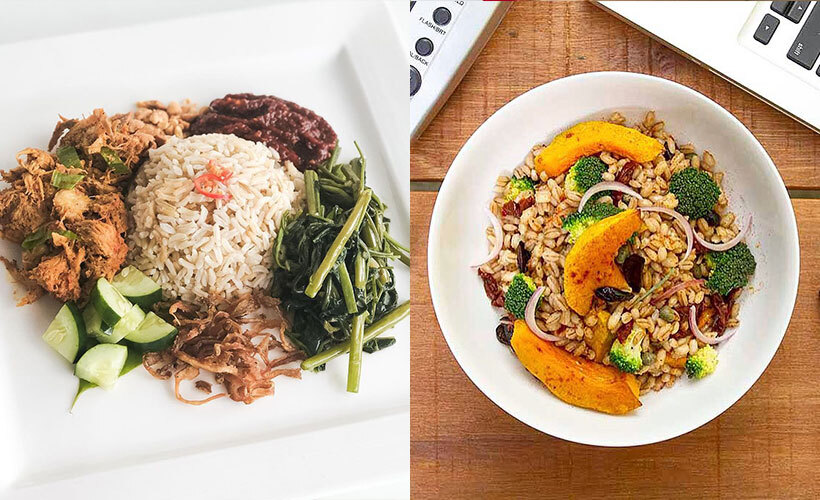 Buy someone a nutritious and (most importantly) delicious meal plan. With over 40 meals to choose from, your recipient will be thankful that they're spoilt for choice while eating healthy. What's more to love is that as tasty and filling as their meals are, they're also low in calories. Winning! We're talking a paltry 220 calories for their flaky, moist Mediterranean Baked Fish. If local flavours are more your jam, even their Nasi Lemak has a considerably low-calorie count of 398 even though it comes with an egg, anchovies, brown rice, and nice, spicy sambal.
[box color="#89c44c"]Order nutritious, mouth-watering meals from www.nourishme.asia and get 5% off storewide when you use ZG05 at checkout.[/box]
9. Relax & Restore Self-Care Wellness Kit by Purely B, RM219
A little self-care goes a long way, especially with the beating we've all taken in 2020. Give the gift of me-time to someone who needs it with the Relax & Restore Self-Care Wellness Kit. Focusing on relaxation, nourishment, and restoration, this kit contains Pegaga by PurelyB, Bach Flower 'Love & Positivity' Face & Body Mist Spray, rose quartz and selenite crystals, natural soap, two sticks of palo santo wood, a lime and lemongrass candle, an online sound bath meditation session, an online guided breathwork and meditation session, a mindful guide e-book, 21 positive affirmation cards, one ticket to Relax, Breathe, Restore: A Day For Self-Love & Care session, and an ILASH voucher worth RM50-80. Your purchase will give RM5 to Madhya's Gift Fund by Yayasan Chow Kit to provide care for critically-ill children below the age of five.
[box color="#89c44c"]Do some good for your mind, body, and spirit when you shop at www.purelyb.com. Use ZG05 at checkout to get 5% off the Self-Care and Wellness Kit, Holistic Care Package, and Post-natal Recovery Kit* (*available from January 2021 onwards).[/box]
10. Squeaky Clean Double Cleansing Pads by Skinfuel Beauty, RM60
This is the perfect gift for the skincare enthusiast in your circle. Not only do they get to maintain their skincare routine, they get to do away with all the unnecessary bottles and jars! Skinfuel Beauty's Squeaky Clean Double Cleansing Pads are the first of its kind in Malaysia, and is jam-packed with moisturising, antioxidant, and anti-ageing superfoods. This travel-friendly jar contains 25 pads that'll keep your skin feeling soft, supple, and squeaky clean!
[box color="#89c44c"]Cleanse your way to a clear-faced 2021 and get 5% off storewide when you use ZG05 at www.skinfuelbeauty.com.[/box]
11. Virtual Workshop by Supparetreat, RM75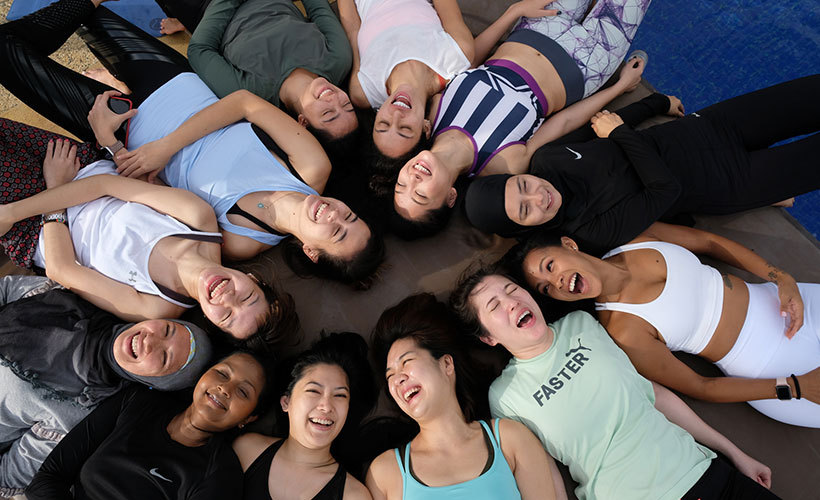 Help your favourite woman become a better, more-empowered version of herself with a virtual workshop by Supparetreat. These specially-curated, transformational experiences cover a range of topics like inner empowerment, life design, and intimacy and relationships.
[box color="#89c44c"]Sign up for a retreat at www.supparetreat.com and get 10% off with ZG05 at checkout.[/box]
12. 12 Taste Of Christmas Pack by The Tapping Tapir, RM88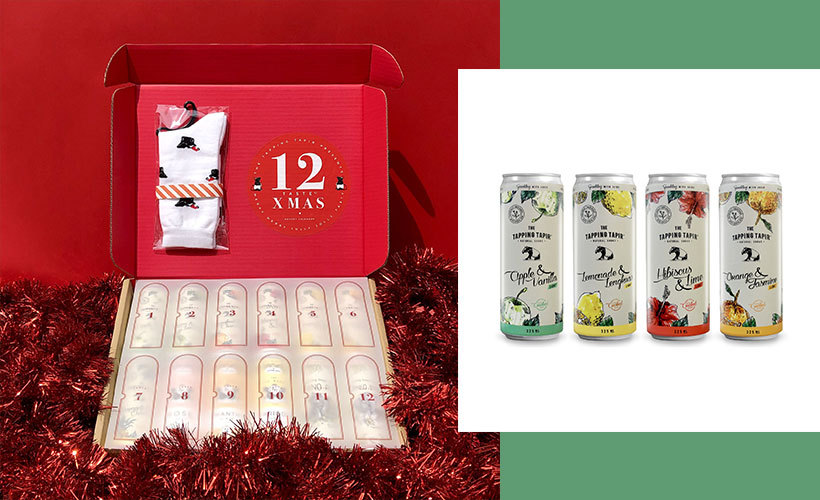 Add a little razzle dazzle to your Christmas do with these tasty, kid-friendly sodas. One Christmas pack features 12 cans of The Tapping Tapir sodas in all their iconic flavours – Apple & Vanilla Light, Lemonade & Lengkuas Light, Grapefruit & Chamomile Light, Orange & Jasmine Light, Hibiscus & Lime Light, Guava & Lemongrass Light, Pineapple & Calamansi Light, Marigold Gold Light, Rose Green Light, Osmanthus Black Light, Borneo Krim Light, Rhino Ale Light. If you're quick, you'll even get a cute pair of Tapir Santa socks for free (while stocks last)!
[box color="#89c44c"]Get 5% off storewide when you stock up on The Tapping Tapir at www.thetappingtapir.com with ZG05.[/box]
13. Milgrain Ring by VLT, RM700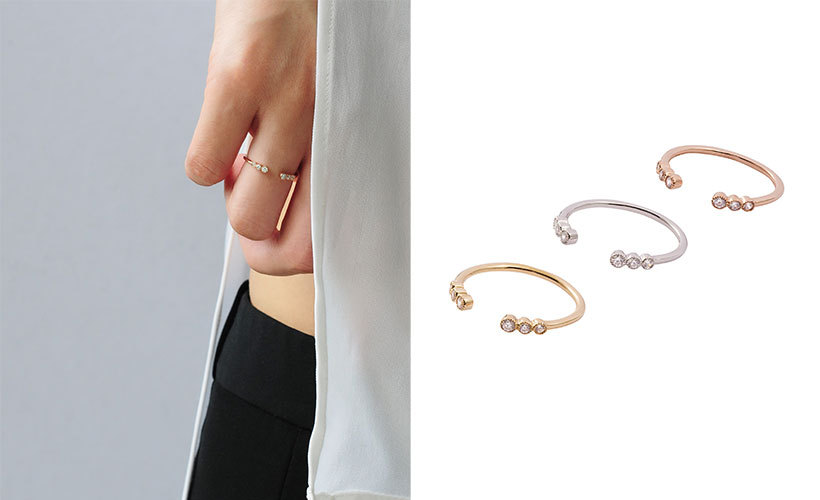 Swarovski zirconia crystals are embedded in a ring that comes in 14K yellow gold, 14K white gold, or 14K rose gold finishing. The perfect gift for any woman in your life, this intricately-detailed piece will add a little sparkle and shine to what's been quite a dull year.
[box color="#89c44c"]Get 5% off any piece in the sparkling VLT Essentia Collection when you enter ZG05 at checkout on www.vltjewelry.com.[/box]
Follow Zafigo on Instagram, Facebook, and Twitter. Sign up to our bi-weekly newsletter and get your dose of travel tales, tips, updates, and inspiration to fuel your next adventure!
[vc_row][vc_column][zf_post_boxes widget_hide_desc="true" num_post="3″ post_id="39997, 26990, 33843″][/vc_column][/vc_row]