Are you thinking about travelling this festive season or just on that random weekend? If you're not quite ready to leave Malaysia just yet, there are loads of places to explore in our motherland. Klook is a one-stop shop for all things travel, and we've handpicked the best travel deals ranging from hotel bookings, day trips, and promotions for you to quell your thirst for revenge travelling.
1. Staycations around the city
Look, we get it – you need a break, but you don't want to hassle yourself driving down to a secluded beach that's hours away from home. And let's not talk about the crawling Sunday traffic on the highway back to the Klang Valley. So, save yourself the stress and opt for a staycation at hotels located within Klang Valley instead.
InterContinental Kuala Lumpur
InterContinental Kuala Lumpur elevates the definition of a staycation by switching the moniker to 'bathcation', where you'll receive a complimentary bath set from Wunderbath to use during your stay. The set comes with bath bombs, soap, and bath dust to set a relaxing mood. On top of that, you also get to enjoy breakfast and afternoon tea for two. It's the place to be to relax and recuperate with your significant other.
Book your staycation at InterContinental on Klook
MoMo's Kuala Lumpur
Trendy and chic, MoMo's Kuala Lumpur is a vibrant boutique hotel to stay for the city explorer. Located in the heart of Chow Kit, it's accessible for those who want to wander around Kuala Lumpur's Golden Triangle and be close enough to explore trendy cafes and restaurants nearby. There's always something on at The Playground, an ever-changing space that puts traditional hotel lobbies to shame. The area has a constant lineup of exciting events, parties, and food pop-ups that guests can enjoy!
Book your staycation at Momo's on Klook
Shangri-La Kuala Lumpur
Shangri-La Kuala Lumpur offers an undisputed luxurious stay for its guests. There's a good reason why it's popular amongst families with children. At Shangri-La, parents get to unwind and sample excellent delights and fully relax during their stay. At the same time, children are kept preoccupied with the many complimentary family activities happening in the hotel. It's a win-win for both!
Book a staycation at Shangri-La Kuala Lumpur on Klook
2. Day trips
A quick getaway for the day might be your cup of tea if you're still wary of staying the night at a hotel or you don't have the luxury of time or resources for a full-fledged vacation. Nevertheless, Klook has got you covered with these highly-rated day tours!
Genting Highlands and Batu Caves day tour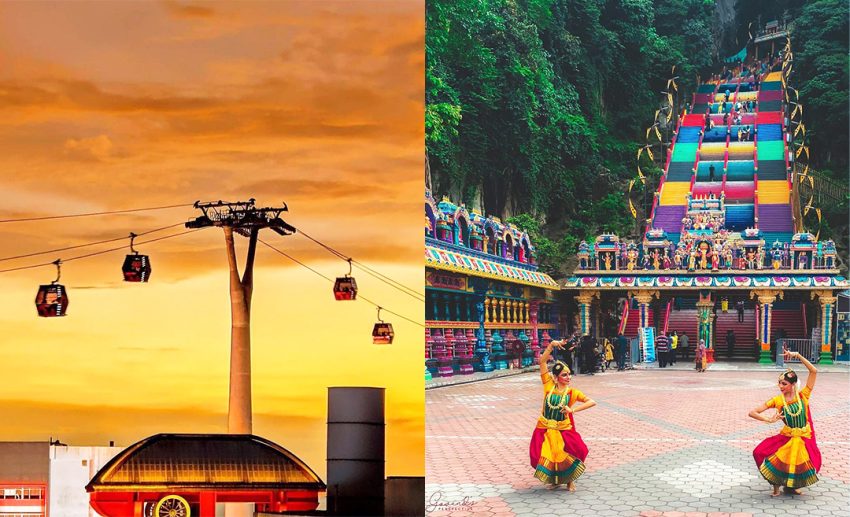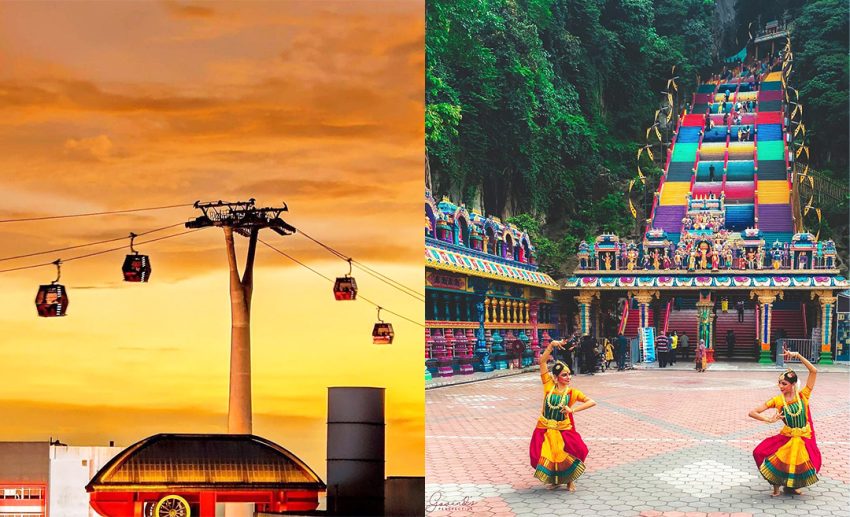 Escape the heat of the lowlands and enjoy the cool breeze up at Genting Highlands! Before you head up, you'll pop by the ever-so-amazing Batu Caves. Make sure to snap a photo of the Insta-worthy rainbow steps. When you're up at Resorts World Genting, there's plenty of things to do: from shopping and eating to finally being able to explore the new Genting SkyWorlds theme park that will have its soft opening soon. If you're thinking of doing some Christmas shopping at the premium outlets, claim the Genting Highlands Premium Outlets Savings Passport for a complimentary F&B voucher worth RM20 to spend.
Sky Mirror and Sekinchan Paddy field day tour from Kuala Lumpu

r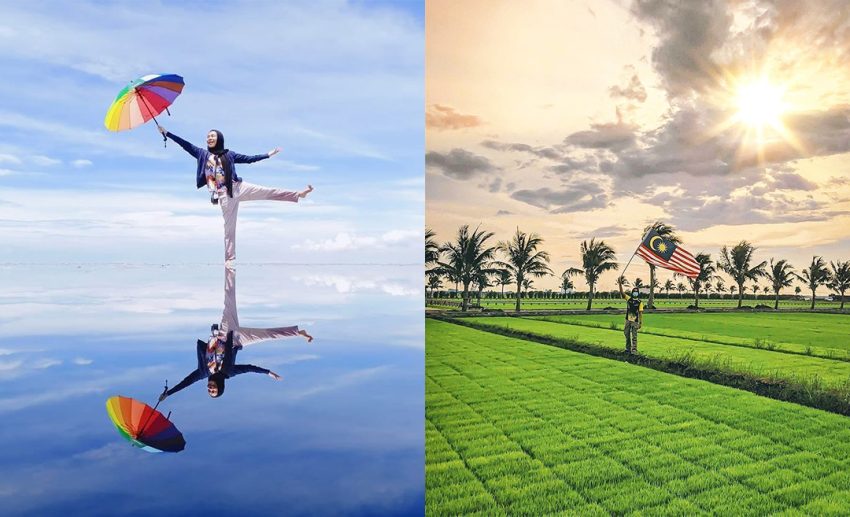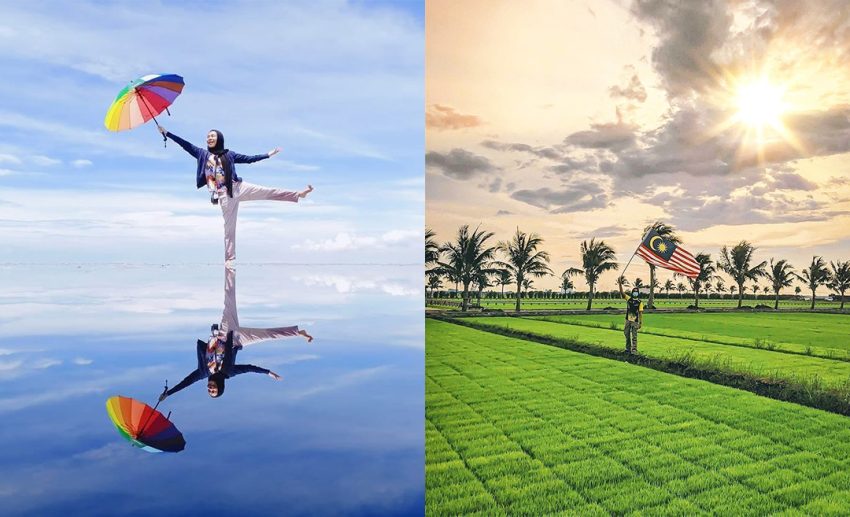 The quiet town of Sekinchan is known chiefly as a farming town with its abundance of paddy fields, and most recently, the place to take cottagecore-themed pictures. Located nearby is also a Sky Mirror at Sasaran Beach, where the land and the sky blur to create an illusionary mirror. This phenomenon is caused when the tide recedes and a sandbar is revealed. Tourists pose for the 'gram while having the photographer lay almost flat on their belly to take the perfect shot.
Historical Melaka tour with lunch
Melaka is a town steeped in culture, and it was named Malaysia's first UNESCO World Heritage Site. From the A Famosa Fortress to the iconic Cheng Hoong Teng Temple, this day tour covers the must-see spots around Melaka town. For lunch, you'll get to taste authentic Peranakan (ethnic group of mixed Chinese and Malay/Indonesian ) cuisine too!
3. The great outdoors
Going on weekend hikes has been the 'in' thing to do these days, and it's probably to make up for all the months of being confined indoors. So, if you've had enough of lazing around at home and looking to get out and about, why not opt for a nature-themed expedition?
Cameron Highlands and Mossy Forest half-day trip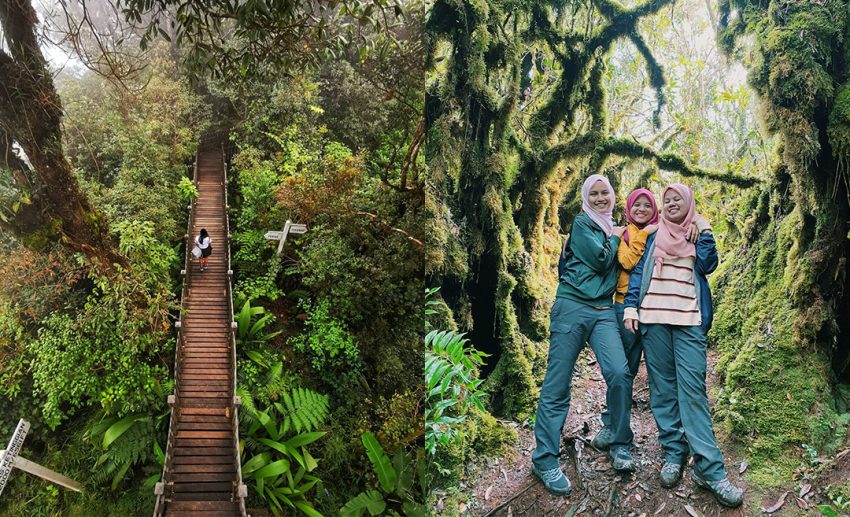 Did you know that hidden in Cameron Highlands lies a mossy forest that's worthy of being on Lonely Planet's list of Most Instagrammable Forests In The World? That's a pretty impressive accolade to wear! Deep within Gunung Brinchang, this day tour brings you on a nature-themed journey around Cameron Highlands, complete with a visit to the Mossy Forest, a strawberry farm, and the BOH Tea Plantation.
Tempurung cave exploration in Ipoh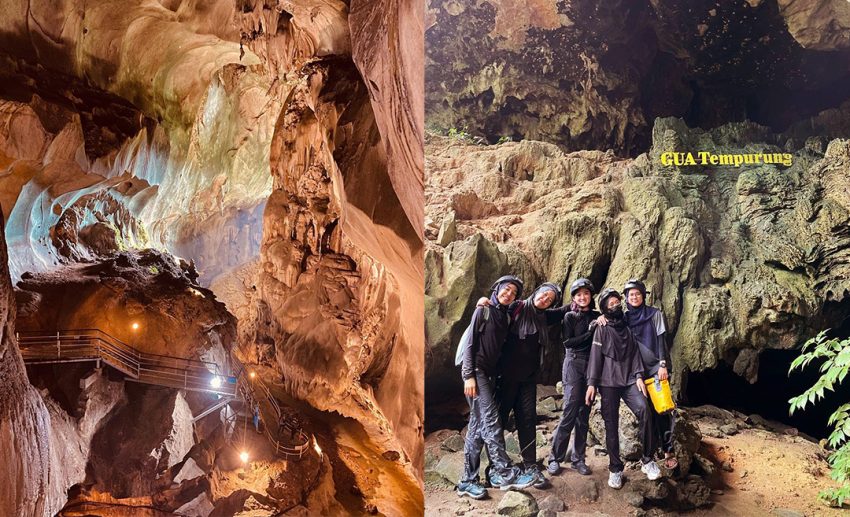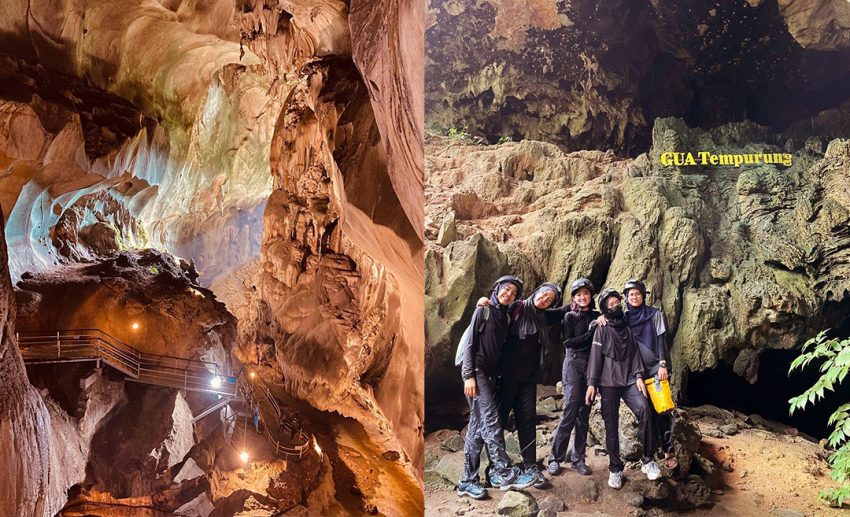 Known for its limestone mountains, white coffee, and Bond girl Dato' Michelle Yeoh's hometown, Ipoh is a spelunker's haven for caving in Malaysia. Gather your wits to explore the cavernous depths of Gua Tempurung, one of the largest and longest caves in Peninsula Malaysia. The tour is divided into four stages. The first stage is akin to a walk in the park and suitable for families with young children, to stage four, where you can get down and dirty exploring the million-year-old cave system.
Blue Tears experience with boat cruise at Kuala Selangor
Besides being a popular spot to see fireflies and snap illusionist photos at the Sky Mirror on Sasaran Beach, Kuala Selangor is also the place to see the Blue Tears — a natural nocturnal phenomenon caused by dinoflagellates (a type of marine plankton) that emits blue-green light. We recommend booking this tour during the first three days of the month in the lunar calendar and bringing along a camera that has a high ISO feature.
4. Island escapades
Peninsular Malaysia's west coast is brimming with things to do towards the end of the year. It only makes sense to plan a weekend's worth of island activities for a change of pace in daily life. Naturally, the most famous islands to plan your getaway along the west coast are Penang and Langkawi, and Klook offers many great deals at affordable prices.
Langkawi
A stay at Langkawi is not complete without a private chalet with a beach view! Pick between an ultra-luxe beachside retreat at The Datai Langkawi or at Bon Ton Resort, where you'll stay in refurbished houses sourced all over the country.
Visit the smaller islands scattered around the area to make the most out of your Langkawi escape. A shared island-hopping speedboat ride is what you'll need to explore Pulau Beras Basah, famed as a snorkeller's paradise; Pulau Dayang Bunting, home to unique natural phenomena; and Pulau Singa Besar, where brahminy kites dive into the sea to hunt.
If visiting Pulau Beras Basah isn't enough to fuel your desire to snorkel, hop on a boat to Pulau Payar. If luck is on your side (and you find the guts, too), you can also snorkel with sharks!
If getting wet is not something you had planned, hop on the Langkawi Skycab cable car for a ride that will reward you a bird's eye view of the lush green forests of Langkawi!
Penang
When in Penang, always make it a point to immerse yourself in a cultural experience by opting for heritage stays instead. From the cobalt-blue walls of the famed Cheong Fatt Sze Blue Mansion to the tradition-meets-modernity design of The Edison Hotel, heritage hotels with Peranakan and colonial influence are all the rage here.
Besides its richness in culture, Penang has a reputation for its gastronomic experience, and the George Town Night Food Tour allows you to eat your way through the city. Learn the history of each dish delight your tastebuds with some of the dishes that Penang famously makes.
If you're not much of a foodie and are looking for something more adrenaline-pumping, try ESCAPE Theme Park. Have a fun time going down the longest tube water slide in the world and scream your lungs out as you glide above the canopy on a zip line.
For activities that are more akin to a walk in the park, check out The TOP Komtar Penang Skywalk. There, you'll be greeted with a fantastic city view from Komtar Tower. Another family-friendly place to visit in Penang is The Habitat. We highly recommend that you opt for a guided tour as the tour guides will be able to give you an in-depth overview of the flora and fauna found on Penang Hill.