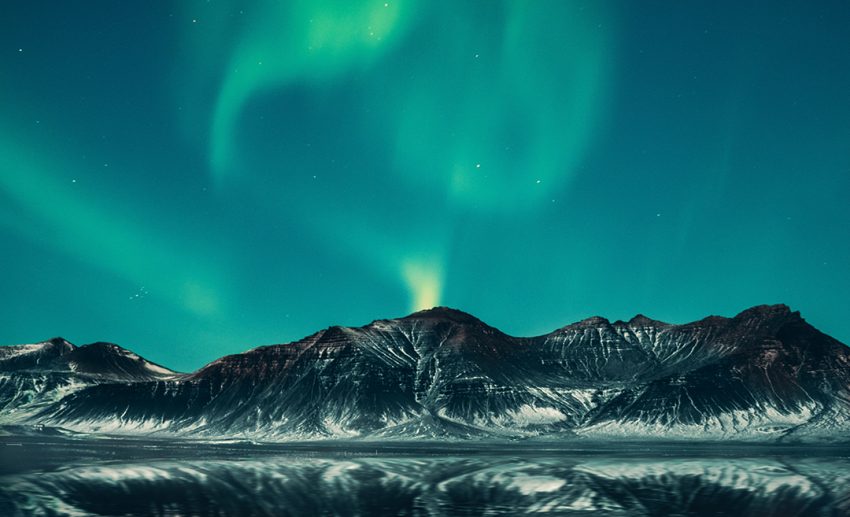 Subscribe to our new 

Telegram

 channel for the latest updates.

We've all spent much of 2020 holding our breath, waiting for the world to get back to normal. For travellers, vacation plans across the globe were changed, disrupted, and straight-up cancelled, as the world went into lockdown during the pandemic. So far, 2021 has brought new hope. Not without hiccups, of course, but as travel restrictions begin to be lifted in numerous countries, travellers are beginning to plan well-deserved and much-needed vacations again.  And after such a long, weird spell of sitting tight, vacations in 2021 deserve to be spectacular. With that in mind, here are 10 of the most inspiring travel destinations to look forward to once the restrictions have been lifted. Whether you're looking for remote destinations, places with few restrictions, or countries that have successfully controlled the pandemic, there's something here for you.
Zhangjiajie National Forest Park, China
 

 

 

View this post on Instagram

 

 
This astonishing national park in Southern Hunan will be instantly recognisable to many as the setting of James Cameron's blockbuster film, Avatar. While you won't see any blue-skinned Na'vi here, you'll discover lush, verdant forests and towering quartz sandstone pillars bursting through the treetops like natural skyscrapers. Despite being the original epicentre of the disease, China has been one of the most successful countries in the world at tackling COVID-19, and was one of the first countries to reopen its borders to tourists back in August 2020.
Mount Fuji, Japan
 

 

 

View this post on Instagram

 

 
The stunning snow-capped mountain of one of Japan's most well-recognised icon has UNESCO World Heritage status – and with good reason. The mountain is located southwest of Tokyo and is exceptionally symmetrical. Each year, it remains covered in snow for a few months, and happens to be an active stratovolcano. Although it hasn't erupted for a couple of centuries now.  If you're keen on exploring this cultural icon for yourself, there are plenty of shrines, historical monuments, and teahouses along the way. We recommend exploring the northern foot of the mountain and the Fuji Five Lake region. If witnessing it from afar, you need to be lucky to get a clear view of Mount Fuji, as the mountain is often blocked by clouds in summer. 
Bali, Indonesia
 

 

 

View this post on Instagram

 

 
Bali is just perfect for those looking for a serene and soul-searching experience. As one of the most popular tourist destinations in the world, it's also famous as the 'Island of the Gods'. Surrounded by clear blue seas and soft white golden beaches, Bali is a surfer's paradise. The gorgeous island boasts of a number of other attractions and adventure activities too though.  There are waterfalls, museums, temples, caves, markets, and a wide array of water sports for any beach bunny. One can spend hours here getting familiar with local legends and Balinese traditions. Those planning a trip to Bali must keep their phones and cameras on the ready at all times too as the island boasts countless Instagram-worthy locales. 
Phuket, Thailand
 

 

 

View this post on Instagram

 

 
A mountainous island, Phuket is easily one of the country's more popular tourist destinations. And it's just reopened! Pre-pandemic, the island attracted millions of people yearly because of all the experiences it has to offer.  Besides its myriad beaches (like Patong and Surin), attractions on Phuket include Sino-Portuguese buildings and colourful 19th-century shophouses with shuttered windows and antique furniture. Of course, you can also enjoy the vibrant nightlife. And if you love animals, the Never Forget Elephant Foundation is an organisation where you can learn how the team rehabilitates endangered Asian elephants – there are ways to enjoy Thailand's animal experiences without the cruelty. 
Galapagos Islands, Ecuador
 

 

 

View this post on Instagram

 

 
For a remote location far away from the stresses of COVID-19, it's hard to think of anything better than a cruise to the Galapagos. The islands boast some of the most astonishing and unique wildlife found anywhere in the world. And the lack of visitors during the pandemic has helped return this ecological haven to an even more pristine condition than in previous years. 
Aurora Borealis, Iceland
 

 

 

View this post on Instagram

 

 
One of the greatest natural wonders in the world, the Northern Lights (Aurora Borealis), is a genuinely otherworldly experience. Iceland is one of the best places in the world to witness the majesty of this extraordinary phenomenon. The country has also taken an extremely proactive and science-led approach to fighting the pandemic, meaning its case numbers are now among the lowest in Europe. 
Marble Cathedral, Chile
 

 

 

View this post on Instagram

 

 
Chile's Marble Cathedral is probably the most beautiful and eye-catching underground environment you will see in your life. Tucked away in Patagonia, beneath the second largest lake in South America, the turquoise blue waters and remarkable rock formations of this stunning cave system will take your breath away. There's even a natural light show that plays out on the smooth cave walls, caused by reflections from the pristine waters below. 
Bay of Kotor, Montenegro
 

 

 

View this post on Instagram

 

 
Montenegro is one of the most under-the-radar destinations in Europe and an absolute gem of a vacation spot. Also known as Boka, the Bay of Kotor is surrounded by breathtaking mountain scenery, dark forested hills, and scattered with remarkable medieval towns, churches, monasteries, and castles. If you're still worried about mixing with too many other tourists, Montenegro is an excellent choice combining beautiful locations with a lack of crowds!
Chiapas, Mexico
 

 

 

View this post on Instagram

 

 
There are plenty of better-known vacation destinations in Mexico, but the southern state of Chiapas deserves far more recognition than it has received. You can explore the remarkable colonial elegance of Chiapa de Corzo, sail down the magnificent Sumidero Canyon, explore ancient Mayan ruins at Palenque, or embrace boutique, hipster elegance in San Cristobal de las Casas. Add in the fascinating religious beliefs of the inhabitants of San Juan Chamula, and you've got yourself the whole package!  Best of all, Mexico is one of the least restrictive countries in the world to travel to and around at the moment. This will allow you to enjoy a well-deserved taste of freedom at long last.
Katmai National Park and Preserve, US
 

 

 

View this post on Instagram

 

 
In the shadow of the Novarupta volcano, the Katmai National Park and Preserve in Alaska is only for the most adventurous travellers. But a visit here's well worth the effort. The only way in is by boat or seaplane, and there are no roads in its five million acres.  Katmai's claim to fame is the 1.2-mile long fishing hole that draws the world's largest population of brown bears, but it also offers beaches, tundra, spruce forest, mountains, volcanoes, and desert. It's a truly stunning wilderness where you might well be the only visitor for hundreds of miles, making it the perfect post-pandemic vacation spot. So, whatever your comfort level is for post-COVID-19 travel, there's sure to be a destination to explore – whether by road trip from your hometown or to one of these inspiring destinations. Remember to travel safely, respect the locals, and stay up to date with regulations as things are changing quickly and every location is taking different precautions.