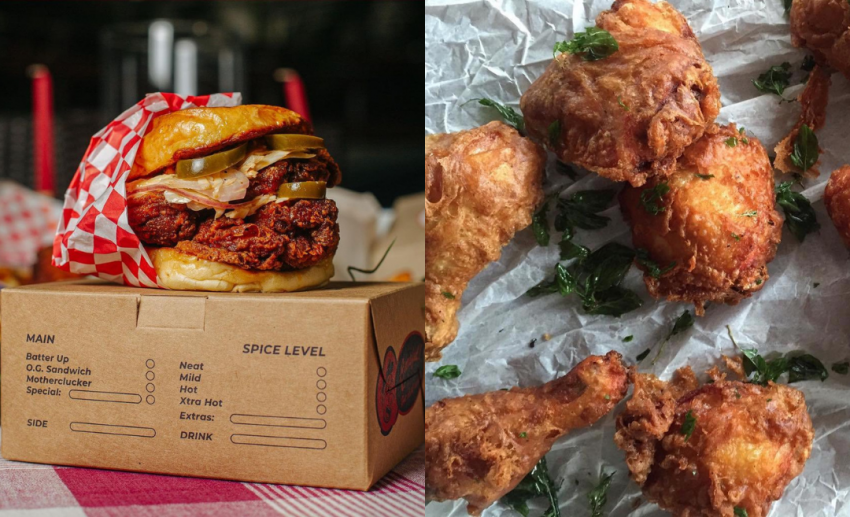 Subscribe to our new 

Telegram

 channel for the latest updates.
It's National Fried Chicken Day! In America, at least. And this is one of their celebrations that we can get behind. Malaysians live for chicken. The Star shared a statistic last year that showed that a Malaysian consumes nearly 50kg of chicken on average. If that doesn't express the weight of our love for poultry, we're not sure what will! 
To celebrate this day, we've rounded up some of our favourite F&B establishments to get your fried chicken fix from. 
View this post on Instagram
If your burger of choice from McDonald's is a Spicy Chicken McDeluxe, then you're going to love this. Fowlboys specialises in herbs, spice, and fried buttermilk chicken. Sometimes it's sandwiched between fluffy potato buns or waffles. Or keep things simple and have them as chicken wings with the brand's house-made hot sauce. 
View this post on Instagram
For a classic, no-frills-just-thrills type of chicken, Table & Apron does it the best – and they have been for the past seven years. They launched a lockdown menu special (available from now until 1 August 2021) for two to three people. The Fried Chicken Meal is extensive, and features a few of their greatest hits including sourdough, pulled pork, and a lemon curd tart. 
View this post on Instagram
If you've not tried KyoChon before, where have you been and why? If you enjoy a bit of spice, the red pepper series is just nice. The soy garlic series is delicious too and packs a punch of umami with every bite. They've recently launched a soy ginger combination which seems like a good combination of the two! Browse through KyoChon's menu here.
View this post on Instagram
If burgers and wings aren't your thing, maybe a fried chicken waffle will be! What's not to love about a crispy chicken karaage drizzled in maple syrup and mustard sitting on a tasty waffle? Oh, and there's a sunny-side up egg in between all of that to brighten your day. 
When KFC doesn't cut it, LFC will. What do Malaysians love more than poultry? Rice and sambal. And with LFC, you'll get just that… and some vegetables to make the meal a little balanced. Lim Fried Chicken has been frying up a storm since 1983, and just like them, our love for fried chicken is deep… fried.