Downtown Kuala Lumpur (KL) is filled with hidden treasures for us KL-ites to uncover, and this, of course, includes the array of food available. Often the beating heart of a culture's heritage and community, street food deliciously celebrates people. Dining fads fizzle in and out, but street food never seems to go out of style. We've gathered some places to check off your list should you find yourself in Downtown KL.
1. Fat Brother Satay Lok Lok, Jalan Alor
Offering a wide range of skewers – bacon wraps, duck breast, prawns, and crabs, to name a few, Fat Brother cooks your skewer choices and then brings them to your table. The food here is good and is a tourist hotspot so expect it to cost a little more than your usual neighbourhood lok lok trucks.
Address: 43, Jalan Alor, Bukit Bintang, 50200 Kuala Lumpur
2. Ah Loh's Apom Balik, Petaling Street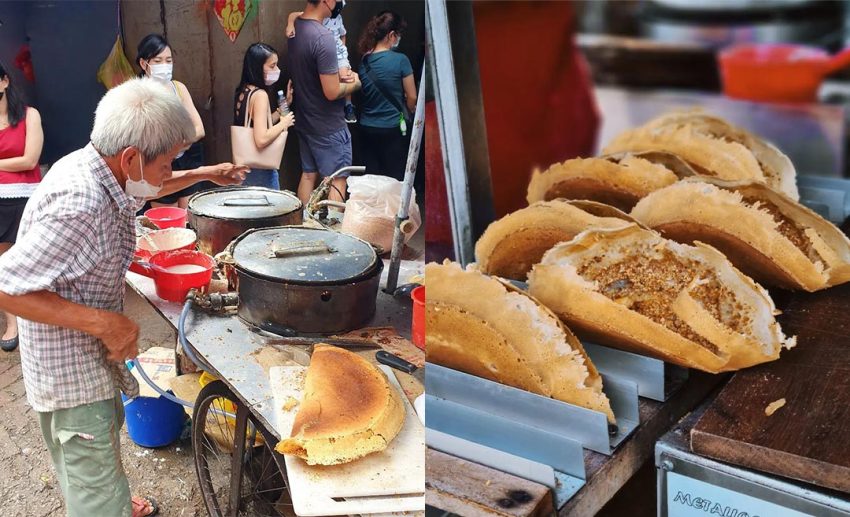 Apam balik is a local-style pillowy soft pancake, typically filled with crushed peanuts and creamy corn, and if you're lucky, some versions come with condensed milk. Ah Loh's Apom Balik has been making this classic Malaysian treat for 30 years and continues to serve some of the best street food in town.
Address: 15-19, Jalan Hang Lekir, 50000 Kuala Lumpur
3. Wai Sek Kai's Fried Radish Cake, Pudu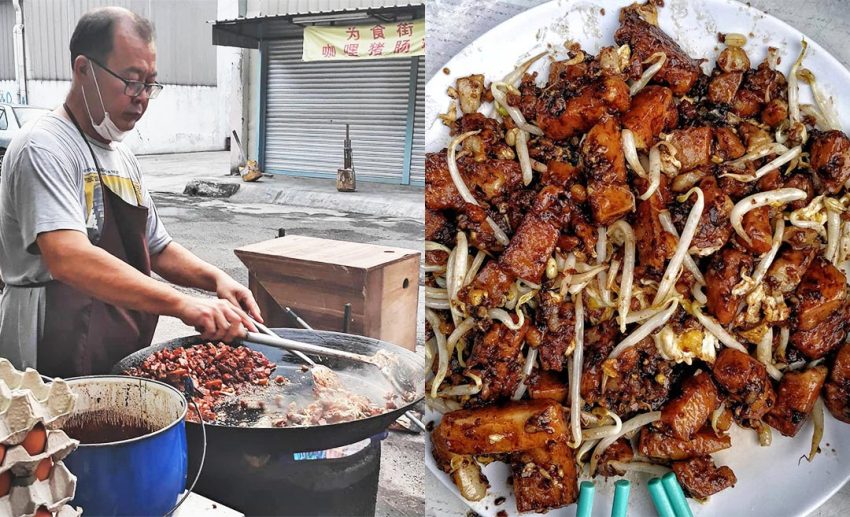 Found in an area known as The Glutton Street in Pudu is local comfort food – fried radish cake with bean sprout and egg, topped with chilli to add flavour. While the dish itself appears humble on the surface, it packs a punch when it comes to taste. And if you've never tried it, we promise you'll be hooked!
Address: Jalan Sayur, Pudu, 55100 Kuala Lumpur
4. Madam Tang's Muah Chee, Petaling Street
In Chinatown, there is a small pushcart where a charming older woman, Madam Tang, whips up another celebrated street food snack in Malaysia, muah chee – it's hard to miss with newspaper cuttings commemorating this dish.
Made from steamed glutinous rice flour, muah chee is typically cut into small pieces and rolled in crushed peanuts, sesame seeds and sugar. It is typically eaten as a dessert, but there is no hard and fast rule when it comes to food in Malaysia.
Address: 42, Jalan Hang Lekir, 50000 Kuala Lumpur
5. Putu Bambu, Chow Kit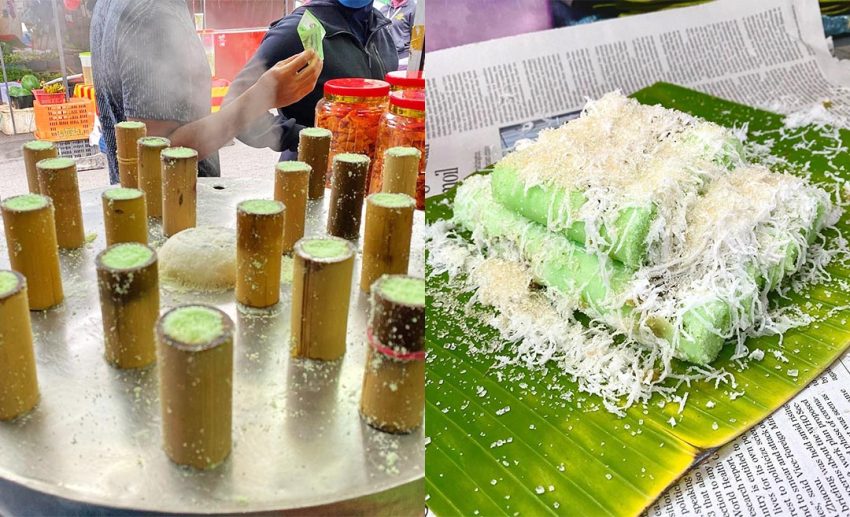 In Jalan Raja Alang, you'll find a small stall selling putu bambu, a dish originating from South India but one that has found its way into the heart of locals. It is made of rice flour, sometimes coloured green using pandan leaves. The flour is stuffed with palm sugar, cooked in bamboo, and then served with shredded coconut.
Address: Jalan Raja Alang, Chow Kit, 50300 Kuala Lumpur
6. Cendol Durian Kampung Baru, Chow Kit
Can't make a Downtown KL street food list without cendol or durian. Put the two together, and you've found the way to a Malaysian's heart. Get yourself a heaping bowl of cendol with a generous serving of durian — a delicious treat to combat the heat.
7. Sulaiman's Famous Cendol & Rojak, Pudu
Cendol and rojak are the perfect pair when it comes to Malaysian street food, and it is found almost anywhere. However, there is one stall in Pudu that never misses the mark. Order a plate of rojak, a mix of fried dough (you tiao), beancurd, sliced cucumbers, turnip, bean sprout, crispy fritters, and a hard-boiled egg doused with warm, rich peanut gravy. Complement the dish with a classic bowl of cendol for dessert!
Address: Next to M.S.S Maju Restaurant (behind Market Hall), Off Jalan Pudu, 55100 Kuala Lumpur
8. Air Mata Kuching, Petaling Street
Malaysian street drinks are the best to have in hand when exploring the town and to fend off the heatwave. Air Mata Kucing is made from the mata kucing (direct translation in Bahasa Malaysia is cat's eye) fruit, and there is a stall in Chinatown that has been known to make a delicious cup prepared with a blend of mata kucing, monk fruit, and melon.
Address: Jalan Petaling, 58000 Kuala Lumpur