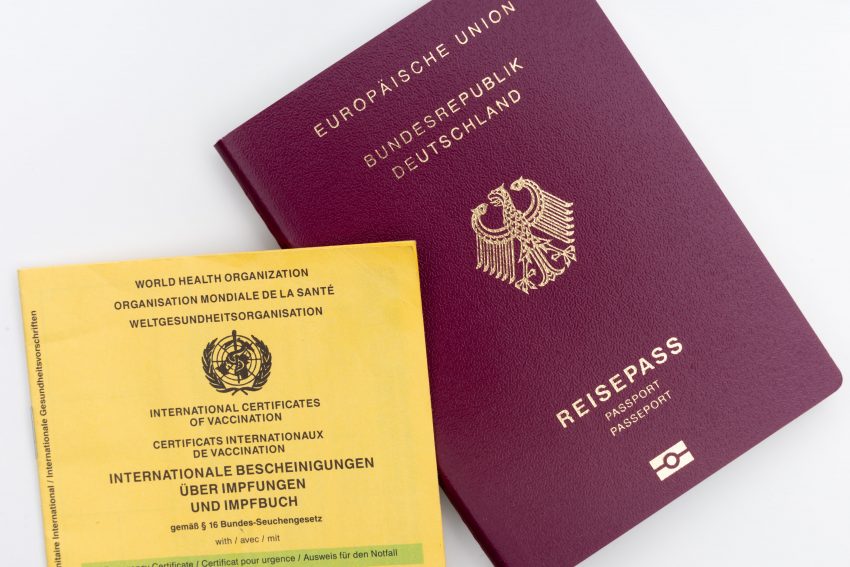 Now that vaccines are rolling out at a steady pace, the idea of travelling again doesn't seem like a distant dream. There are whispers of vaccine passports becoming available, and numerous countries have announced they'll be opening borders to tourists soon. While the future seems hopeful, the road ahead is still a little bumpy. 
Let's get into it.
What is a vaccine passport; is it a separate passport from what I already have?
It will either be a mobile app or a paper certification – and hopefully, left to the holder to decide which is more convenient for them. Last month, Thailand introduced an international vaccine certificate that passport holders can obtain upon receiving two doses of the vaccine, and the EU recently launched a Digital COVID Certificate that provides a QR code to prove the holder has been vaccinated, has tested negative for COVID-19, or recovered from the virus.
What kind of information will it need?
It'll have the basics such as name, date of birth, and information on the vaccine that the holder received.
Does Malaysia have a vaccine passport yet?
No. However, Japan just launched an app based on the EU's, and is scheduled to meet with ASEAN leaders (Malaysia included) to discuss the feasibility of creating a common vaccine passport.
Will I still have to undergo quarantine if I travel to another country?
According to an EU spokesperson, holders of the EU Digital COVID Certificate should be exempted from travel restrictions such as quarantine requirements.
View this post on Instagram
Which countries are open to tourists?
Ah, our favourite question! It looks as though Bali will reopen for tourism next month, and the Indonesian government is in talks with Singapore, China, South Korea, India, the Netherlands, and United Arab Emirates to create reciprocal green lanes – something we can expect to see other countries practice as we ease into full-on travel mode.
Many EU countries (including France, Spain, Greece, Germany, and more) are welcoming foreign travellers who have received one of the coronavirus vaccines approved by European regulators at least 14 days before their arrivals. The list of approved vaccines under the EU includes Pfizer and BioNTech, Moderna, AstraZeneca, and Johnson & Johnson. Find out what to expect and how to navigate travelling in the respective countries here. 
How soon can we travel again and will it be safe now that we're thinking of vaccine passports?
While we are optimistic and eager about eating airplane food again, it's too early to say. An expert from the World Health Organization said that it's, "too early for Europe to issue vaccine passports to allow residents to move freely between countries given the still grave epidemic situation and suggested that WHO take the lead on the vaccine passport issue to set up standards and countries can issue the passports under the WHO guidance based on the scientific evidence."
43559, 43537, 42950