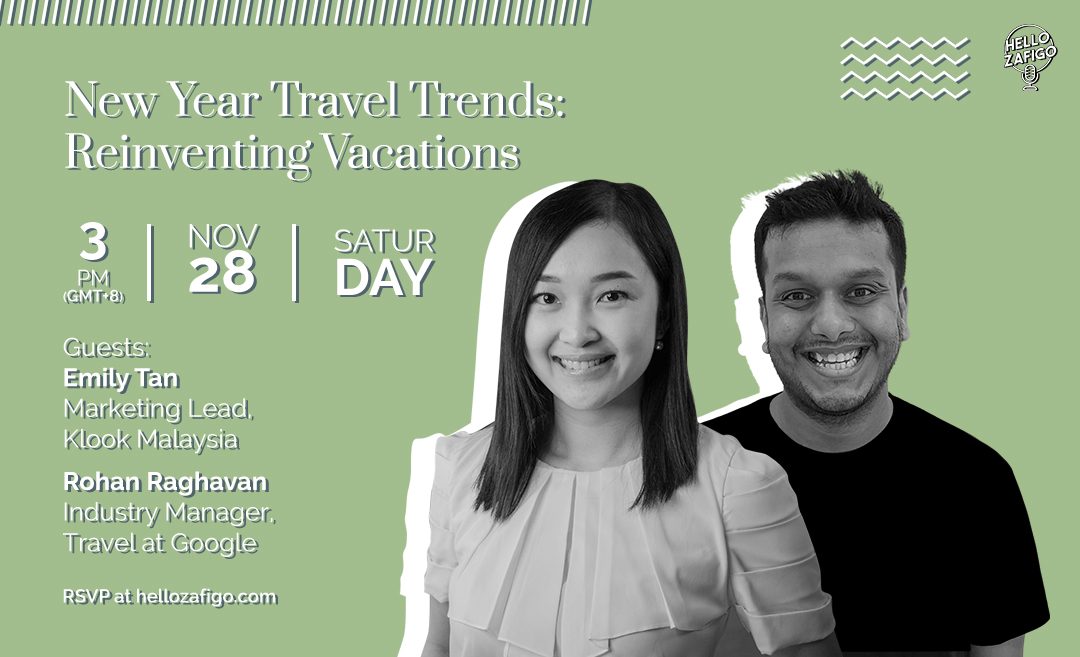 This 
Hello Zafigo session has concluded but you can read about it, watch it on YouTube, or listen to the podcast here.
As the world slowly recovers from COVID-19 and borders start to open across many countries, travel will take on a whole new meaning. 2021 is (hopefully) set to be the year when travellers and travel businesses push for a return to normality, but the pandemic has and will continue to change how we choose to travel.
So what travel trends can we expect to see in the new year – not just for travellers but for businesses within the tourism industry as well?
In this last Hello Zafigo session for the year, Zafigo's founder, Marina Mahathir gets insights from the travel experts at Google and Klook and talk about what is in store for us. Tune is this 28th November at 3pm.
Rohan Raghavan
Industry Manager for Travel at Google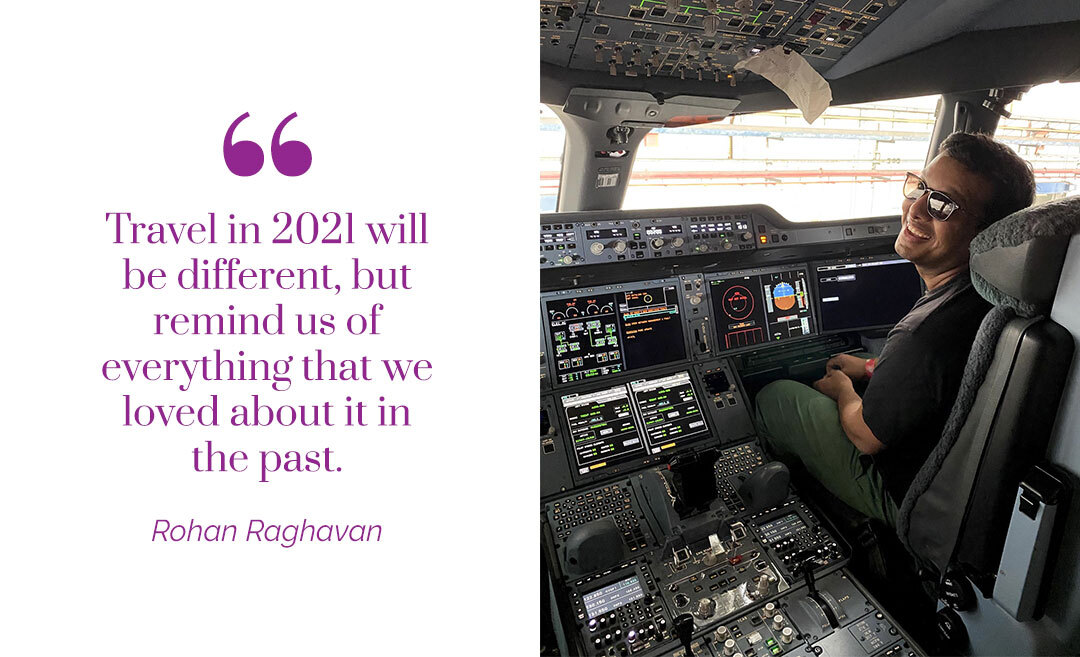 Rohan Raghavan leads the Travel sector at Google Malaysia. In his role, he works with the largest travel brands in the country, consulting on their digital marketing strategies, tech adoption and evolution, and efficiency improvement. Before his 6.5 years at Google, Rohan worked with advertisers and agencies at the cutting edge of tech, in Malaysia, the UK, Norway, and Indonesia, helping them build their digital presence and make the most of the internet for their businesses.
As an MBA in International business and an Electrical Engineer, Rohan lives and breathes the business of technology, and firmly believes that it's here to make our lives better.
Rohan will share key trends for travel businesses and what they need to do to prepare for the road ahead. His presentation will also briefly take participants through simple online tools like Google My Business, which businesses in the tourism industry can utilise to connect and engage with customers.
Emily Tan
Marketing Lead for Klook Malaysia
As Klook's Marketing Lead for Malaysia since 2017, Emily Tan is responsible for driving rapid user acquisition and revenue growth for the company. Through a combination of scalable marketing efforts, strategic partnerships and on-ground initiatives, she hopes to enable more Malaysians to book and plan their travels seamlessly.
Prior to joining Klook, Emily worked with travel and tech-centric market leaders such as AirAsia and Maxis. Her passion lies in harnessing data-driven and innovative marketing strategies to positively impact consumers and grow borderless businesses.
Emily will share insights into some holiday trends, activities, and experiences travellers have been enjoying and can look forward to in the new year.
New Year Travel Trends: Reinventing Vacations will be hosted on Zoom for FREE. Details of the web session are as follows:
DATE
Saturday, 28 November
TIME
3PM (GMT+8)
DURATION
60 to 75 minutes
Sign up for the session on Zoom here:
[button url="https://bit.ly/HZS2E6″ size="large" value="REGISTER NOW!" color="#94288e"]
Please note that:
If you are joining the panel via your mobile phone, you will be required to download Zoom. Download the Zoom app from the Google Play Store (Android) or App Store (iPhone).
The session is limited to 100 participants. After clicking the invitation link, if you are redirected to a Waiting Room, it means that the session is full. You can only join the session if another participant leaves.
This session will not be live streamed on Facebook.
To stay up-to-date on this and future sessions of Hello Zafigo, follow us on Facebook and/or Instagram.
Watch sessions from season 1 of Hello Zafigo at www.hellozafigo.com
Follow Zafigo on Instagram, Facebook, and Twitter. Sign up to our bi-weekly newsletter and get your dose of travel tales, tips, updates, and inspiration to fuel your next adventure! 
38978, 37165, 39521