Subscribe to our new 

Telegram

 channel for the latest updates.
In the spirit of Halloween, who isn't tempted by the thought of indulging in the heebie-jeebies? These haunted locations we've found right here in our backyard are certainly available for a thrilling adventure – some of them are even crowd-free! So enter if you dare.
From abandoned, dilapidated homes to inhabited, well-retained buildings, it appears that ghostly beings roam just about any place that's entrenched with a twisted, gruesome history (some of which remain unknown). Whether you choose to believe in the paranormal or not, it never hurts to cross 'ghost hunting' off your bucket list. Here are nine haunted locations in Malaysia to visit this spooktacular season:
First World Hotel, Pahang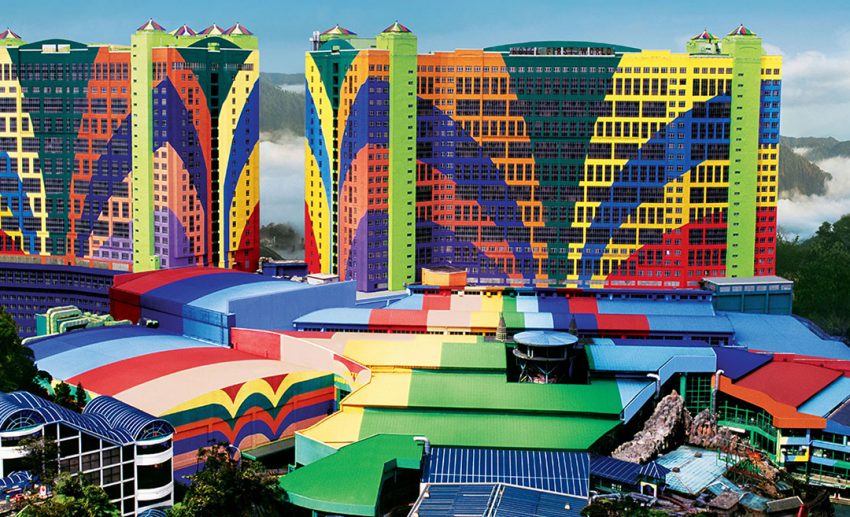 With Genting Highlands itself acting as an infamous breeding ground for the paranormal, no other haunted establishment reigns supreme in terror quite like the First World Hotel. With casino-goers traditionally constituting the primary guest list, urban legend maintains that this colourful resort is haunted by unlucky gamblers who committed suicide after losing their earnings, followed by the ghosts of those who've died tragically in road accidents and landslides nearby. 
Apart from reports of poltergeists knocking on doors, ghosts have been 'seen' lingering around corridors, hovering outside windows, and disappearing in mid-air upon jumping off cliffs. Moreover, the scent of incense apparently wafts throughout the entire hotel, along with strange sounds of wailing. Perhaps the most chilling rumour is the supposed haunting of the entire 21st floor, leading to its forced unoccupancy. Even when the property is fully booked, the hotel still seems to avoid renting the rooms on this level out for fear of the unknown on the other side of the ethereal plane. The elevator also skips the 21st floor.
Karak Highway, Kuala Lumpur-Pahang
Making for an efficient passage from Kuala Lumpur to Karak, the six-lane E8 Expressway (or Karak Highway) has long held an egregious track record for road accidents, leading to its ghastly reputation as a haunted location that regularly claims victims. In fact, the 10-car collision involving a riot police vehicle, tanker lorry, and passenger bus that claimed 17 lives back in 1990 was the largest deadliest single accident. This is after the 2013 tragedy of the overloaded express bus that killed 37 victims after plunging into a ravine near Genting Highlands. 
In terms of ghostly entities, stories of a lost little boy walking around in search of his mother and a yellow Volkswagen spotted at night are repeated frequently. It's believed that you shouldn't overtake this particular vehicle as it'll keep appearing in front of you and if you peek into it, there's no one in the driver's seat! Some even claimed to have witnessed or heard strange, unwelcome guests riding in the backseat, trunk, or roof of vehicles – pontianak included. Although most people make the long trek at night to avoid the blazing heat and traffic jam, would you dare follow suit and increase your odds of stumbling upon such figures?
Bukit Tunku, Kuala Lumpur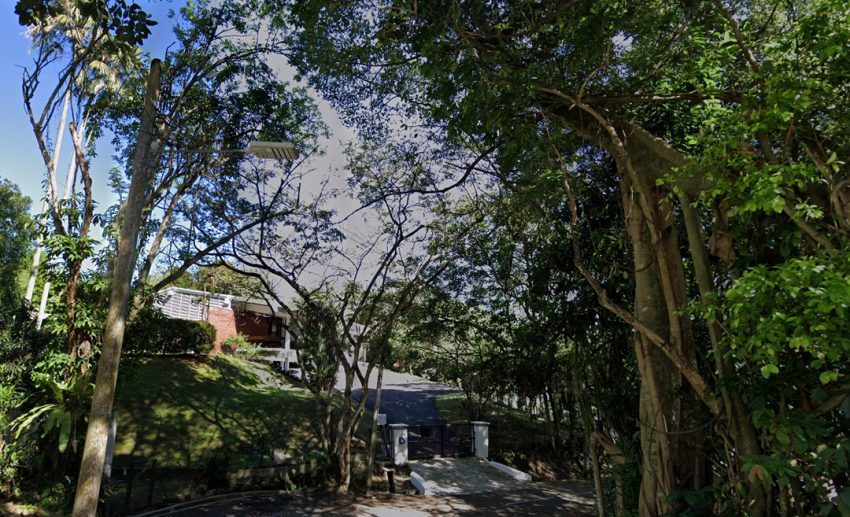 Formerly known as Kenny Hills, Bukit Tunku is often referred to as the Beverly Hills of Malaysia for having opulent mansions, bungalows, and low-rise condominiums scattered around the upper-class estate. This hill is also home to an abandoned, decaying colonial British mansion shrouded with foliage. In this particular abode surrounded by dense trees, a mother living with her family supposedly hung herself in the first-floor bedroom, leading to claims of her spirit haunting the compound to this day. 
According to a ghost hunter and his crew, they heard a female voice humming away from the room she was last seen alive in, and felt stones hit their heads, thrown from the second floor. A female crew member even experienced a strangulation sensation until she turned blue-black, causing a healing ritual to be performed on her. 
Could it have been the mysterious woman raining terror on those who dare enter? Aside from her, some have seen a ghost rider joyriding around on a motorcycle in the dark only to see it vanish around the bend. Apparently, this hill has long harboured tales of murders and suicides, so who knows what or who else you may encounter.
Taman Tenaga Bungalow, Selangor
Perched eerily on a hilltop in the populated suburb of Taman Tenaga in Puchong is an abandoned three-storey bungalow undergoing gradual reclamation by Mother Nature herself. Considering that unnatural death is practically a homing beacon for the paranormal, it's unsurprising that this building has been claimed as haunted, especially when more than one death has occurred on its grounds. 
This home once belonged to a wealthy Chinese businessman and his family who committed group suicide due to financial troubles and to evade harassment by loan sharks. However, the historical account varies from the occupants killing themselves via hanging or slitting their own throats to being murdered by an unidentified psycho killer hiding inside the walls of the house. Nevertheless, the entire family supposedly perished.
Another completely different version suggests the owner simply deserted the place after experiencing a chain of supernatural disturbances. On that note, visitors have claimed noticing splotches of red candle wax on the steps – an apparent trace of occult practices by local bomohs (witchdoctors) while others have heard the screams of children, and seen lights switched on and off in spite of no signs of an active power supply. On top of that, there have been sightings of ghostly figures roaming around the residence including a pontianak. There's even a chilling photograph captured by a group of friends of a female head smiling deranged atop some trees in the compound.
Kellie's Castle, Perak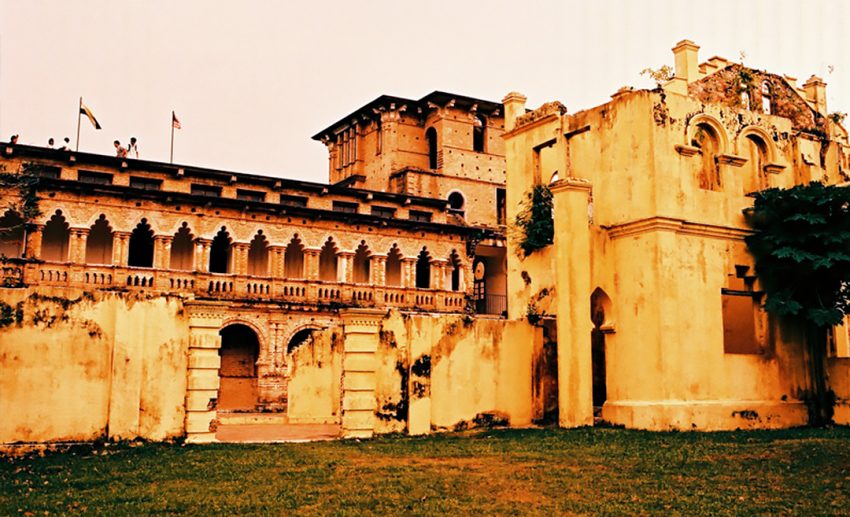 No compilation of Malaysia's go-to haunted locales is complete without diving into the notorious, historically-rich grounds of Kellie's Castle. Intended to be a symbolic gift to his beloved wife, akin to that of the Taj Mahal, this enormous castle was built by Scottish plantation owner and tin mining entrepreneur William Kellie Smith. Unfortunately, he was struck with pneumonia, resulting in his sudden passing that caused the construction of the mansion to stop. It also didn't help that many of the construction workers died from the Spanish flu. 
Although Smith passed away in Lisbon, and his family never lived in the mansion as they chose to stay in England, some visitors have claimed to see their apparitions lingering around the castle – from William himself roaming the second-floor corridor, to his little curly-haired girl dressed in white emerging and vanishing into thin air. Some have even felt an icy cold sensation in certain parts of the building; a phenomenon that's typically perceived as an indication of the paranormal. With hidden rooms and secret tunnels all around, who knows what else lies waiting to spook unwanted guests? 
Mona Fandey's Homes, Pahang and Selangor
Politics. Witchcraft. Murder. These words could aptly encapsulate the gruesome-yet-bizarre murder case of former Pahang assemblyman, Datuk Mazlan Idris. The entire thing was orchestrated by a former local pop artist-turned-bomoh, Mona Fandey, and her husband in 1993. 
Dabbling in the dark arts, this self-professed bomoh was allegedly regularly visited by the upper crust of Malaysian society, including power-hungry politicians with self-centred quests for power and status, not unlike the victim himself. Due to an alleged collapse of a land deal, the duo sought revenge by promising Datuk Mazlan the gift of a higher state position with the help of a 'cleansing' ritual at their home in Kampung Peruas (Raub, Pahang). During the ritual, they killed, dismembered, and partially skinned him with the aid of their assistant. 
It's said that the statement "I will never die" was written on the walls in Bahasa Malaysia before she was arrested. It was also said to be her last words before she was hanged at the gallows. In regards to black magic, it's believed that no possessions can be taken from this world to the next in death. Therefore, any remains of dark magic practiced, including the creatures conjured, still reside within her former residence, which explains the dark energy felt strongly by passers-by. 
Similarly, her other abandoned home in Section 12, Shah Alam that's commonly referred to as the Aeroplane House, is often listed as another haunted location due to witchcraft and the haunted spirits evoked by it. Although there have been claims that this particular building has been demolished, you may venture there if you dare encounter whatever's been left behind. However, be warned that you may never actually get to step inside either home as their exact locations are undisclosed or closed off to the public. You're going to have to sniff them out yourself. 
Victoria Institution, Kuala Lumpur
View this post on Instagram
Before we dive into this next location, keep in mind that many schools established before World War I are typically haunted, as they were used as military base camps by enemy forces for nefarious purposes. Suffice to say, the all-boys Victoria Institution, standing as one of the oldest secondary schools in the country, is no exception. Founded by the British to commemorate the Golden Jubilee of Queen Victoria, the school was later used by the Japanese to detain soldiers from the Allied Forces where they were brutally tortured to death, with some locals facing similar fates. 
Unsurprisingly, some have claimed hearing or witnessing the spirits of these unfortunate souls lurking around the campus with accounts of students enduring short-lived possessions. These boys would exhibit strange behaviours, becoming violent and harming other students and teachers, only to 'awaken' hours later with no recollection. Another alleged report of a paranormal scenario was that of a marching band student unable to remember how he found himself on top of the water tank, with his last memory before the incident being an encounter with a strange girl that appeared out of the blue. Other apparitions typically seen is a dark figure atop the clock tower, and a corpse dangling from the restroom doors. 
99 Door Mansion, Penang
Resembling the infamous Winchester House, the vacant and lavishly constructed Caledonia House or 99 Door Mansion at Nibong Tebal situated within a secluded oil palm plantation holds a dark, gruesome secret. 
Once inhabited by the wealthy Ramsden family, the source of their departure varies from relocating as a result of the 1929 Wall Street Crash, the untimely death of the family patriarch, to their massacre by Japanese invaders during World War II. However, the unsolved murder of their kin, Managing Director of the Penang Rubber Estate Group, John St. Maur Ramsden, via double gunshot wound to the head whilst climbing the staircase inside the mansion remains the most popular tale of them all. 
Being abandoned for over 50 years, rumour has it that the manor's become a hotspot frequented by local bomohs to practice black magic, including the conjuring of demonic creatures and ghostly figures through séances. Aside from sightings of unexplained beings lurking around, there've been reports of bizarre noises and unnatural growls heard around the grounds after dark. Said to be cursed, the area seems to carry a dark, overpowering aura so be warned. Moreover, there are claims of the existence of the 100th door within the building that acts as a portal to the spiritual realm!
Tambun Inn, Perak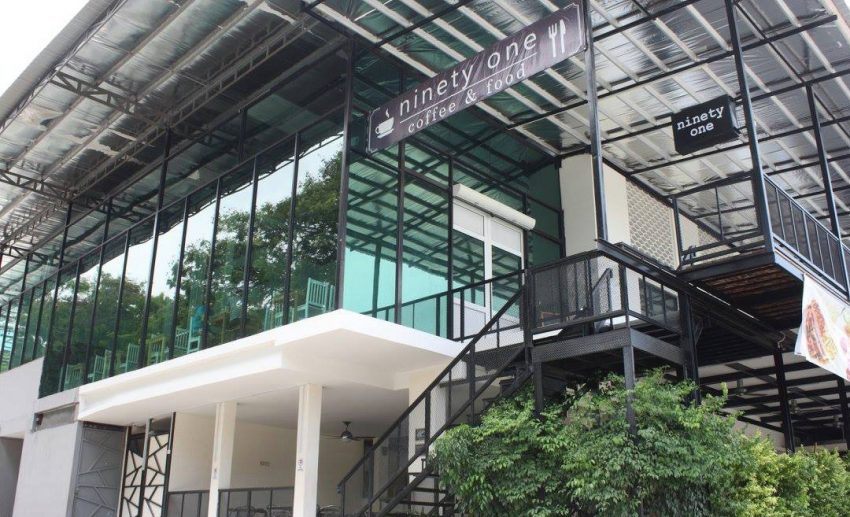 Located near a Chinese cemetery along Jalan Raja Dihilir in Ipoh, the Tambun Inn has long been home to a copious amount of supernatural activities. According to several guests, lights have been mysteriously switched on and off, while strange noises ranging from hushed whispers to intense shouting, screaming, or weeping has been heard without traces of the source. 
Spookily enough, some have even gone to bed in their own rooms only to awake in another, with zero recollection of how they arrived there. Within the walls of this three-storey building, multiple apparitions in the form of an elderly woman and a young girl in a blue frock have been seen wandering around the premises. Even non-guests can't escape the haunted energy radiating from the hotel as a passer-by once revealed he felt his motorbike becoming heavier after driving by, as though something had climbed on behind him.
Follow Zafigo on Instagram, Facebook, and Twitter. Sign up to our bi-weekly newsletter and get your dose of travel tales, tips, updates, and inspiration to fuel your next adventure! 
39134, 38863, 26081