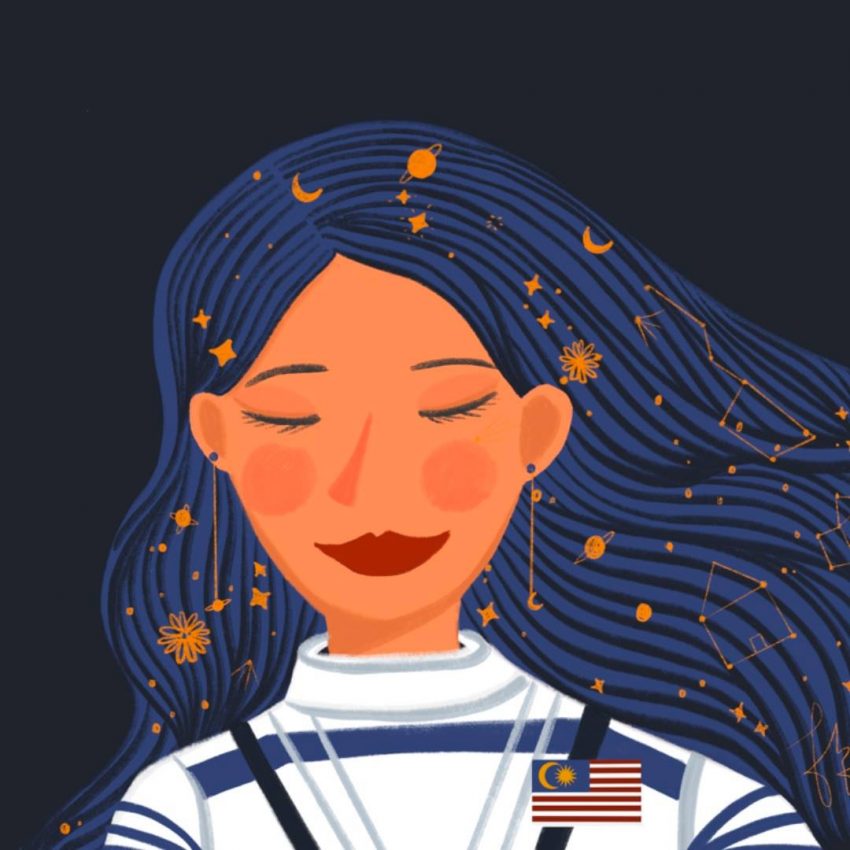 Whether you're a foodie who is eager to learn how to make nyonya kuih, or wants to join conversations on politics, business, and science, or if you'd like to watch independent films, there's something for everyone to enjoy. Read more below!
1. Learn about digital art and responsible representation at the Comic Art Festival Kuala Lumpur
If you're interested in storytelling, illustration, or comic art culture, then the Comic Art Festival Kuala Lumpur (CAFKL) is the place to be at – virtually, of course. Hosted over two weekends, the upcoming schedule sees guests such as young adult author Hanna Alkaf, webcomic illustrator Miin, Wilson Lew of Kadokawa Gempak Starz's Air Team, and more who will discuss their creative process, digital art, and the value of research and responsible representation.
The festival takes place on August 15 & 16, attend it here: cafkl.com
2. Explore Malaysia, make onde-onde or Indian food with LokaLocal

LokaLocal strongly believes in experiencing cultures through the eyes of locals and hopes to empower and support communities by connecting travellers to them. The brand has had to tweak its mission slightly this year (thanks COVID-19) and have started hosting activities online! You can enjoy 360° virtual tours of the Islamic Arts Museum, The Edison George Town Penang, Bank Negara Malaysia Museum And Art Gallery, or learn how to make traditional Indian food, Nyonya kuih (traditional cakes) and more! The classes are ticketed; prices start from RM30 onwards.
Browse more activities here: lokalocal.com
3. Immerse Yourself in Contemporary Art and Learn About Genealogies in Malaysia with ILHAM Gallery
When you're done cooking and appreciating digital art, you could visit Ilham Gallery to learn about "the tension between the socio-political body of Malaysian society, imagined as a collective entity, and the individual, subjective body." A light-hearted topic to begin the week with. Entitled The Body Politic and the Body, the exhibition is a collaboration between the Singapore Art Museum (SAM) and Ilham that aims to "reflect the broad landscape of art-making in Malaysia today, as well as address the lineages of those art historical trajectories."
View The Body Politic and the Body here: ilhamgallery.com/tours/body-politic/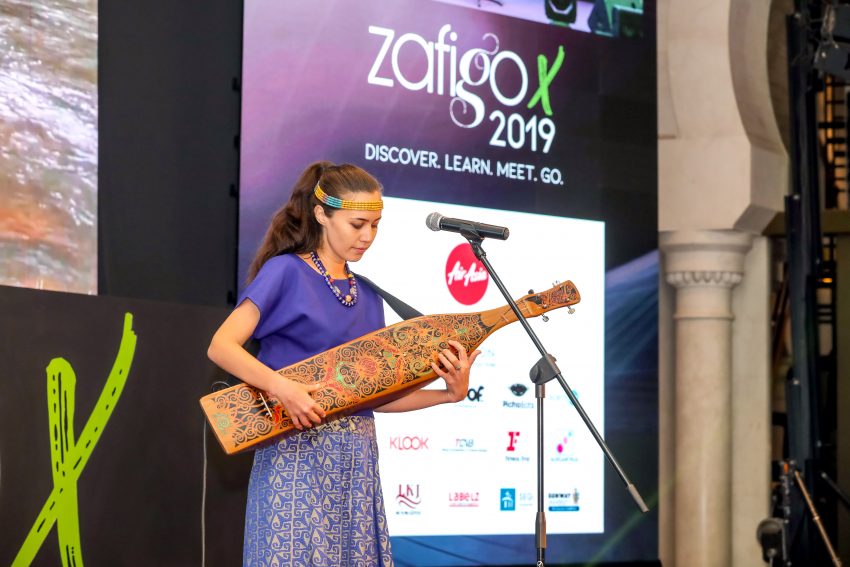 Love all these topics but looking to learn more about the things that hit close to home?
Revisit all the happenings of last year's ZafigoX event that was all about women and travel.
4. Read, Listen and Watch What the Independent Literature Community Has to Say At Mailchimp Presents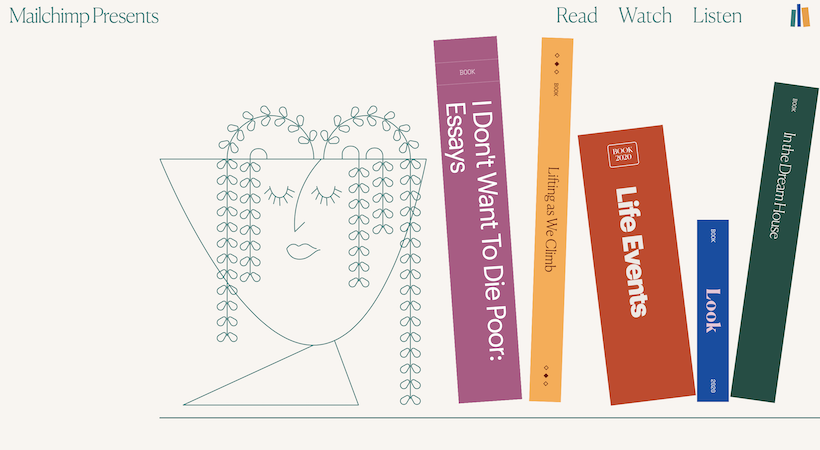 Photo by Mailchimp
If your eyebrow is arched – yes, this is the same Mailchimp that sends major companies' newsletters every month. Prior to COVID-19, Mailchimp worked alongside Decatur Book Festival on a summer reading programme that's curated by an author – previous names include Roxane Gay, Alexander Chee, Shea Serrano – to hold space for diverse talent to create fresh viewpoints. This year, the brand has taken it online! You can read dozens of essays, watch documentaries that explore the writers' "legacy of honesty, rebellion, and change," and listen to podcasts of authors discussing which books changed them. 
Join here: mailchimp.com/presents/by-the-books/
5. Watch Independent Films with Locarno Festival
Tired of scrolling through Netflix and not knowing what to watch (who are you?), then this film festival may be a treat! Locarno 2020 has over 50 feature films on its programme – five of which were directed by Malaysians (Liar Land, Sell Out!, Songlap, The Ruby, High Way). Most of the films are free to watch, you'll just need an account to access it. Neat! 
Browse through all of its titles here: locarnofestival.ch
6. Eat and Drink Your Heart Out at the Singapore Food Festival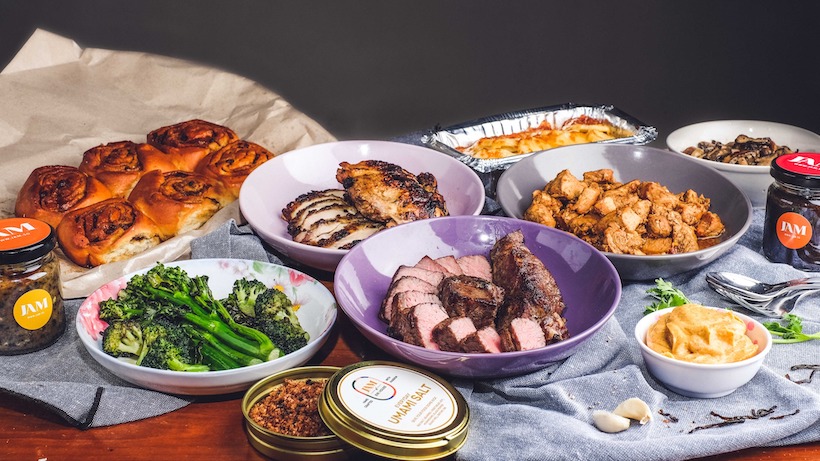 Photo by Slake
Here's a food festival featuring live master classes teaching viewers how to make mini eclairs, patin fish, smoking ribs, ayam gulai (chicken curry), warung (small café) favourites, and cocktails. There are also interactive food tours. Sign us up! If you live in Singapore, you'll be able to order specially-curated food bundles and merchandise like chicken rice pretzels, craft beers, cili goreng sambal (fried chili paste), and more. 
Fill your plate here: singaporefoodfestival.sg


7. Talk Culture, Politics, Media, and More at The Atlantic Festival 
This year's Atlantic Festival will see conversations from prominent personalities in politics, business, science, media, and culture to discuss issues and events that have made and changed our lives this year, and to explore what comes next. The programme for the festival hasn't been released yet, but you can mark your calendars 'cos it's guaranteed to be worth the wait. 
Attend the festival on September 21 – 24 here: theatlanticfestival.splashthat.com
Follow Zafigo on Instagram, Facebook, and Twitter. Sign up to our bi-weekly newsletter and get your dose of travel tales, tips, updates, and inspiration to fuel your next adventure! 
[zf_post_boxes widget_hide_desc="true" num_post="3″ post_id="37512, 36893, 36379″]