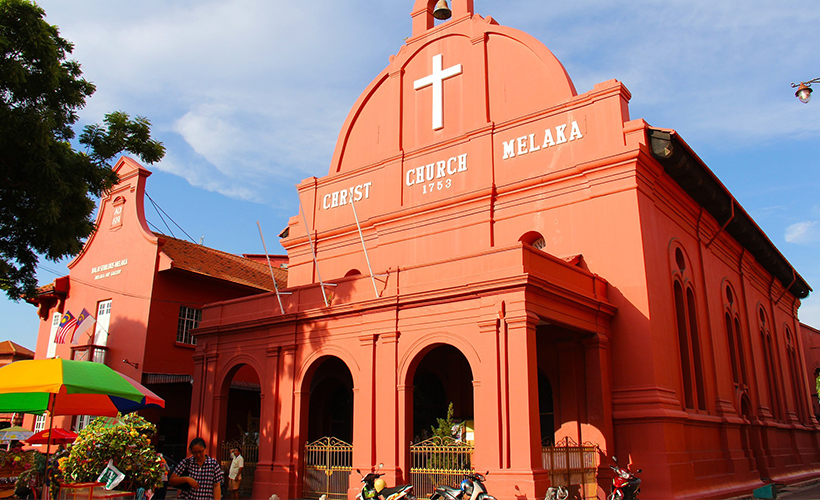 In 2008, Melaka was listed as a UNESCO World Heritage Sites, thanks to its historic beauty and how well-preserved the colonial buildings are. The Declaration of Melaka as a Historical City on April 15th is even a public holiday, recognising 500 years of cultural and trading exchanges between the East and the West that took place in the Straits of Melaka.  
Melaka is a city teeming with history, so if you're thinking of visiting, we recommend you try a few of these fun and affordable things:
1. Enjoy butter kaya toast for breakfast at a kopitiam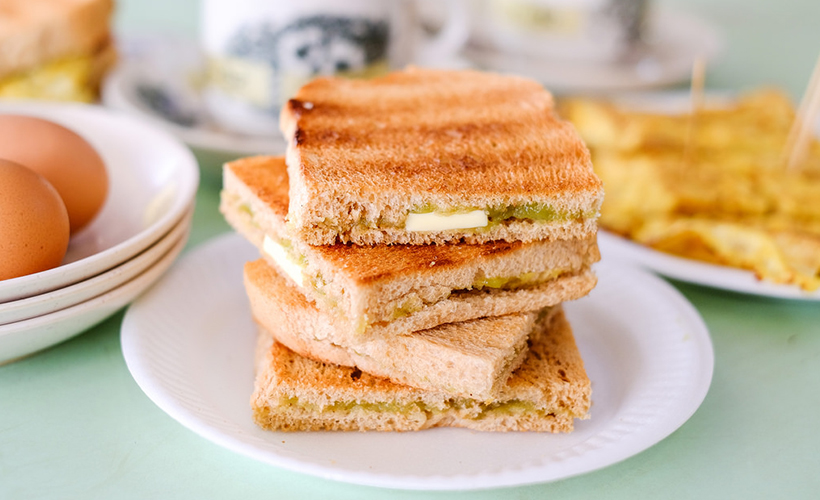 Butter kaya toast, or roti bakar, is a staple breakfast for many Malaysians, particularly in diverse places like Melaka. To complete your meal, have some telur separuh masak (soft-boiled eggs) on the side. Start your day like a local and have this hearty breakfast at a kopitiam (traditional coffee shop). Don't forget to try the rich kopitiam-style coffee too!
Average price of toast and coffee: MYR3.00 (approximately USD0.80)
Recommended kopitiams to try: Kedai Kopi Kheng Juan Hin, Seu Lean Fung Coffee Shop
2. Visit breathtaking historical places for free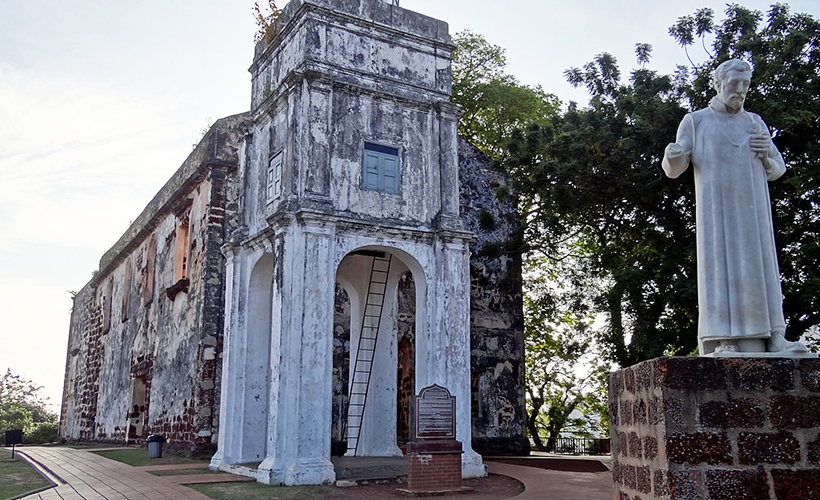 After breakfast, head on down to the historical places around town you can visit for free. Don't miss these amazing tourist attractions:
Christ Church Melaka

– Explore the church located on Church Street or attend one of the services that are conducted in English and Chinese.

The Red Square

– Also known as the Dutch Square, revel in these bright red Dutch-inspired buildings.

Cheng Hoon Teng Temple

– Located in Jonker Street, this place of worship is believed to be the oldest Buddhist temple in Malaysia.

St. Paul's Church Melaka

– Explore the ruins of an ancient church built in 1521.

A'Famosa Fort

– Explore and wander about this Portuguese fort built in 1511. There's a small admission fee of MYR2 (approximately USD0.50) so it's practically free.
All of the places mentioned are within walking distance of one another, so you can explore each attraction conveniently on foot.
3. Savour Asam Pedas for lunch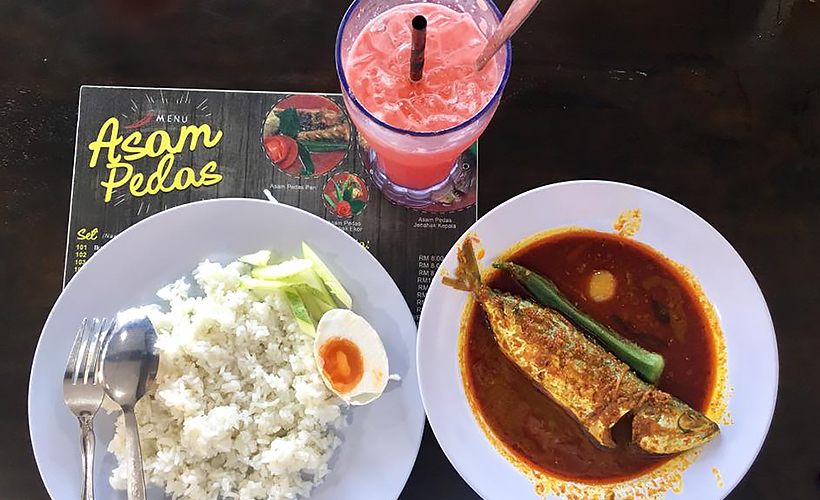 Savour this spicy and sour fish stew dish for lunch, which is best enjoyed with fragrant white rice and iced tea. This signature dish is of Minangkabau and Malay origin, and enjoyed in both Malaysia and Indonesia. An asam pedas set meals usually costs about MYR10 (approximately USD2.60) per person.
Restaurants to try: Asam Pedas Pak Man, Asam Pedas Kak Su, Agus Asam Pedas Melaka
4. Get on a Portuguese ship at the Maritime Museum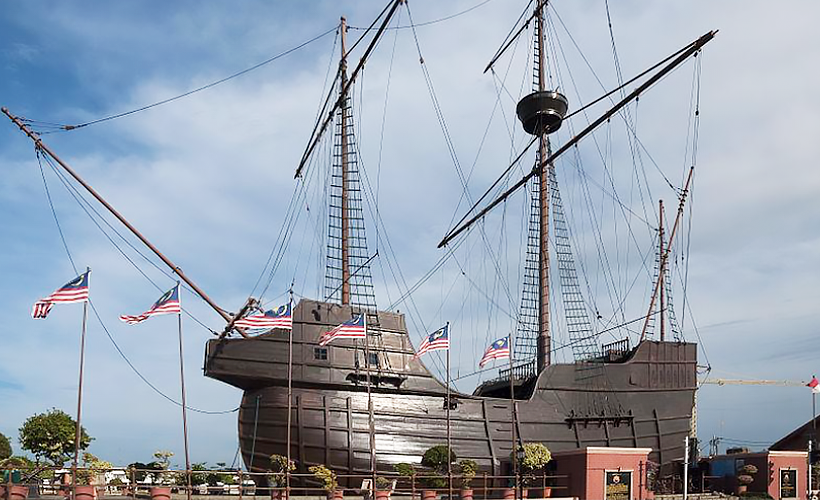 The Maritime Museum and Naval Museum Melaka are close to Christ Church, so you can easily walk over to the museums if you're already in the area. Here, you can get inside a massive Portuguese ship that's about 34 metres high and discover great exhibits that feature the spices, textile, silk and porcelain of ancient times. There's also a collection of ship models and everything you need to know about the sea.
Address: Jalan Merdeka, Bandar Hilir, 75000 Melaka
Opening Hours: 9AM-5.30PM (Monday-Thursday), 9AM-PM (Friday-Sunday)
Admission: Malaysian: MYR5 for adults (approximately USD1.30), MYR3 for children (approximately USD0.80). Non-Malaysian: MYR10 for adults (approximately USD2.60), MYR6 for children (approximately USD1.50)
5. Experience 1920s Peranakan life at the Nyonya Memoirs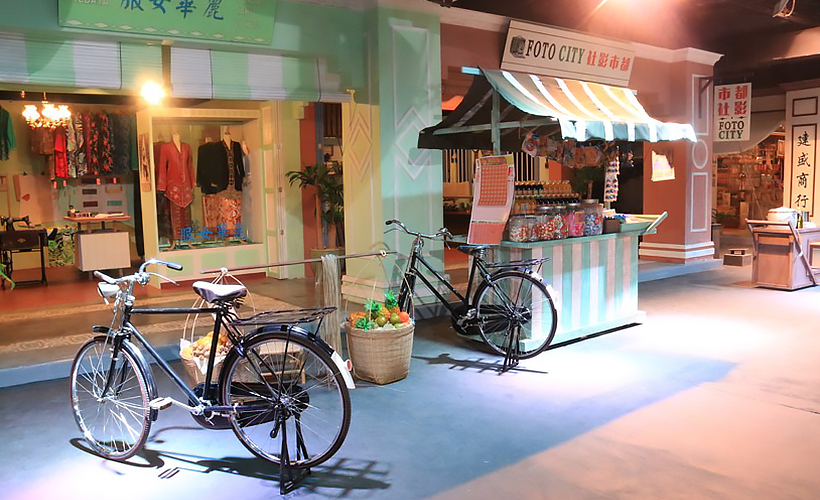 It's time to play dress up and live like a Nyonya lady in the roaring '20s! At Nyonya Memoirs, you get to wear lovely embroidered sarong kebayas and clogs (charges of MYR10 (approximately USD2.60) apply), explore life-sized sets of an old town, and play free traditional games like hopscotch, congkak (marbles), and chapteh (weighted shuttlecock).
Address: Dataran Pahlawan Megamall, 105 Jalan Merdeka, Taman Melaka Raya, 75000
Opening Hours: 11AM-9PM daily
Admission: MYR15 (approximately USD3.80) per person for a guided tour
6. Play traditional games at Taman Mini Malaysia & ASEAN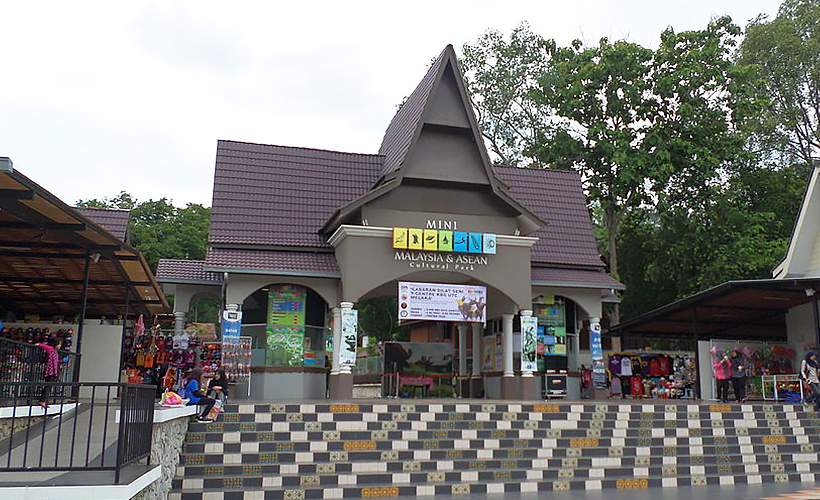 For those with children, take your family to Taman Mini Malaysia and ASEAN. You can explore traditional Malaysian and ASEAN homes complete with furniture and pieces of art at this cultural park. Your kids might like to play traditional games or take a shot with a traditional Iban blowpipe.  
Address: Park Lebuh, Ayer Keroh, 75450 Melaka
Opening Hours: 9AM-6PM daily
Admission: MYR11.90 (approximately USD3) for adults, MYR10.70 (approximately USD2.70) for children
7. Enjoy affordable seafood dishes for dinner at Medan Ikan Bakar Parameswara
Seafood can be expensive in Malaysia, especially during the rainy season. However, to can feast on an affordable seafood spread in various cooking styles, check out Medan Ikan Bakar Parameswara in the coastal village of Umbai. Here, you get to select your own seafood to ensure freshness and decide what kind of dish or cooking style you'd like.   
Address: KM 12, Jalan Pengkalan, Pulau Besar, 75460 Ayer Molek, Melaka
Opening Hours: 5.PM-12AM (Tuesday-Sunday)
8. Shop at a Dutch colonial era-style village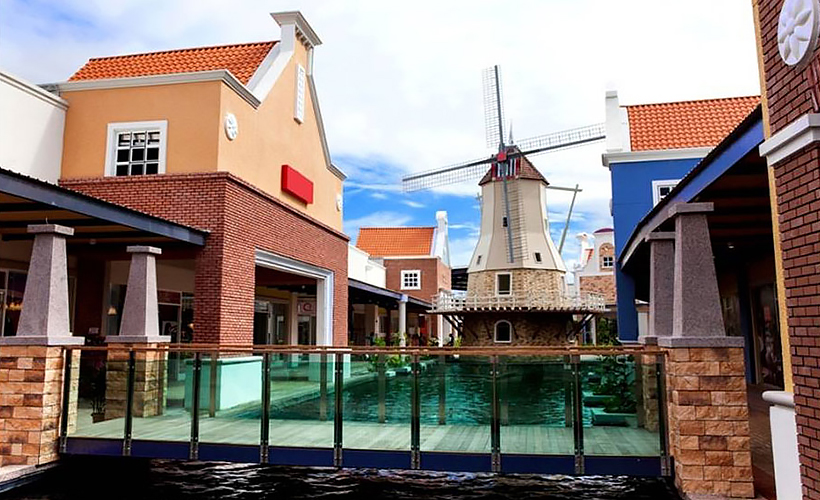 The Freeport A'Famosa is an open-air Dutch colonial era-style shopping village. Offering over 70 designer and high street brands at 30 to 70 per cent discount, this shopping village will transport you back in time. Some of the brands you can find are Versace, Melinda Looi, Ed Hardy, Clarks, Nike, Akemi, and Poney. Need to distract the little ones or the hubs? There's a food court and a carousel ride for your kids to play on while you shop.
Address: Jalan Kemus, Simpang Empat, 78000 Alor Gajah, Melaka
Opening Hours: 10AM – 10PM daily
9. Explore Malacca via her waterways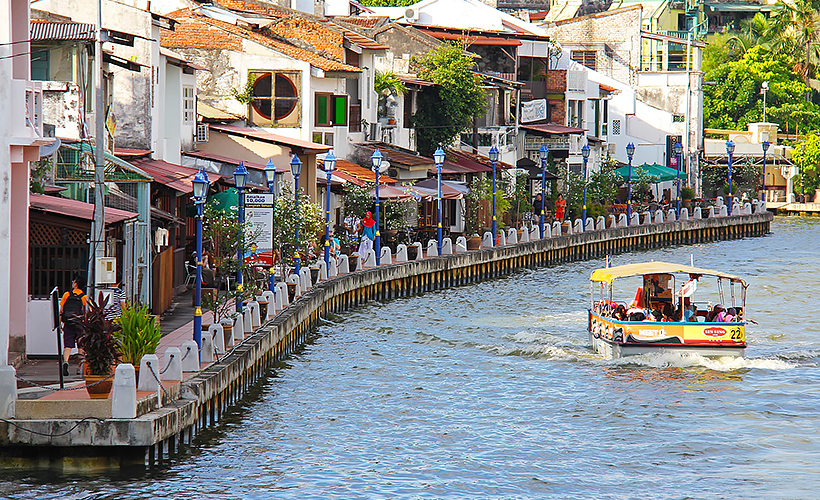 Witness all the beauty of Melaka by meandering along its river with Melaka River Cruise. The 45-minute ride will bring you to various historical villages like Kampung Morten and Kampung Jawa, and past an old warehouse, churches, several iconic buildings and other sites including the Ghost Bridge of Melaka.
Address: Muara Jetty (near the Maritime Museum)
Opening Hours: 9.AM-11.30PM daily
Admission: See ticket prices
10. Go bargain shopping at the Jonker Street Night Market
If you're into bargain shopping and are willing to go on a hunt for some awesome souvenirs, the Night Market at Jonker Street is full of wonderful treasures waiting to be discovered. Located in the middle of Chinatown, a wide array of stalls can be found here, and you can haggle your way to a deal.
Address: Jonker Street, Jalan Hang Jebat, 75200 Melaka
Opening Hours: 6PM till late
This story was written on behalf of BBazaar Malaysia. Apart from offering financial products, BBazaar Malaysia also provides accessible articles about everyday personal finance and lifestyle topics. 
Get all the latest travel stories from Zafigo. Follow us on Facebook, Twitter, and Instagram.