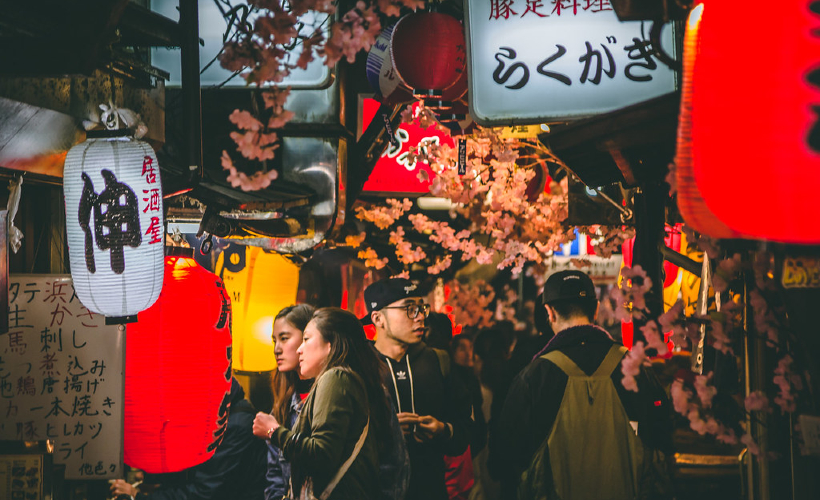 Just like the rest of the world, we are not travelling during this COVID-19 pandemic, but we hope you turn to Zafigo as a source of inspiration for your future travels. Please stay safe and adhere to any quarantine and movement control orders that have been imposed in your country.
The bustling city of Tokyo is filled with old-fashion back alleys. Many of them are brimming with tourists, but of all of them, Omoide Yokocho is probably the busiest of them all. Memory Lane – as Omoide Yokocho is called in English – is a small group of alleys filled with around 60 tiny restaurants and bars. It's also just around the corner from the world's busiest train station – Shinjuku.
From the east exit of the JR Shinjuku station, head towards the Studio Alta video screen. Take the pedestrian underpass (going under the railroad) on your left, just before you reach the road. The underpass will take you to Memory Lane. Alternatively, you can head north from the west exit, or turn right, to find the electric yellow and green entrance markers behind a multi-storey Uniqlo store on your right.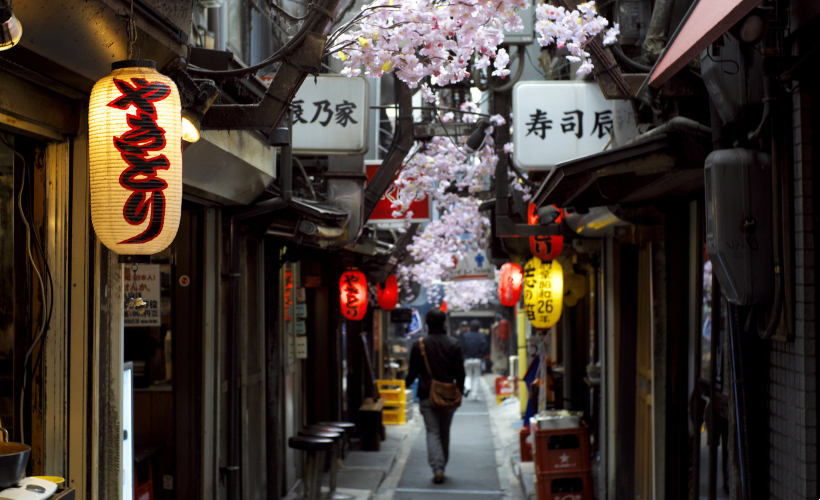 Rebuilding history
In the 1940s, Memory Lane was filled with street vendors and black market traders in post-war Tokyo. The area quickly grew as more and more permanent buildings were erected in the lane and soon received the name 'Piss Alley' due to the lack of restrooms. In 1999, a fire destroyed many of the buildings. They were re-built – this time with restrooms – and the area was given the more fitting name Memory Lane.
Today, heading here is like travelling back in time 70 years. This is definitely a place that you would want to visit at night – that is when Memory Lane comes to life. Smoke mingles with chatter in the air lit by red paper lanterns here and there. Many Japanese white-collar workers (called salarymen) and Japanese from all ages and walks of life stop by Memory Lane for a meal and a drink or two.
Eat everything
Described as 'dingy' and 'grimy' with 'shabby charm', Memory Lane offers a uniquely old-Japanese experience that is in sharp contrast with the modernity seen elsewhere. The bars and restaurants are packed tightly together – often only providing a few stools for patrons to sit at the counter. Some restaurants have English menus, but if you are more adventurous, you can just wing it.
More than 16 stalls in the area serve yakitori – meat skewers that can include grilled chicken thighs and wings, necks, gizzards, hearts, livers, and crispy skin. There are also options with vegetables like leek wrapped in bacon or pork belly with leek. You can order single sticks of yakitori or have a mixed plate, with or without sauce. Yakitori are cooked over hot flames, giving them a charred flavour and crunch on the outside and perfectly-cooked, moist meat on the inside.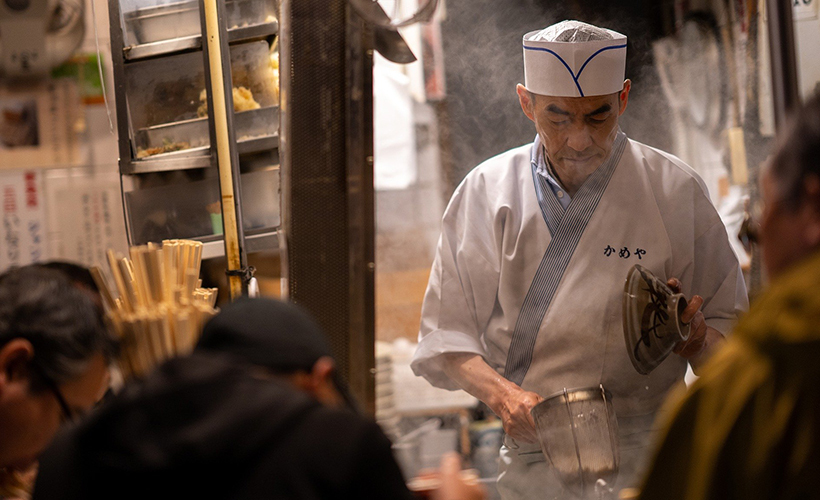 The area is also well known for grilled entrails called motshu-yaki. Other dishes to try are ramen and soba noodle dishes, grilled and salted fish, or tempura.
In Japan, these tiny eateries are called izakaya. And of the many along Memory Lane, Izakaya Asadachi truly caters for the adventurous eater with dishes like frog sashimi, pig and horse penis, grilled salamander, and farmed Chinese soft-shell turtle. If you are brave enough, you can even try some liquor fermented in jars with whole snakes.
Food and drink in Memory Lane is abundant and fairly cheap. You can even have some fresh oysters at a reasonable price! Daikokuya has over 150 different types of sake (nihonshu) from all over Japan if you prefer this over a cold beer.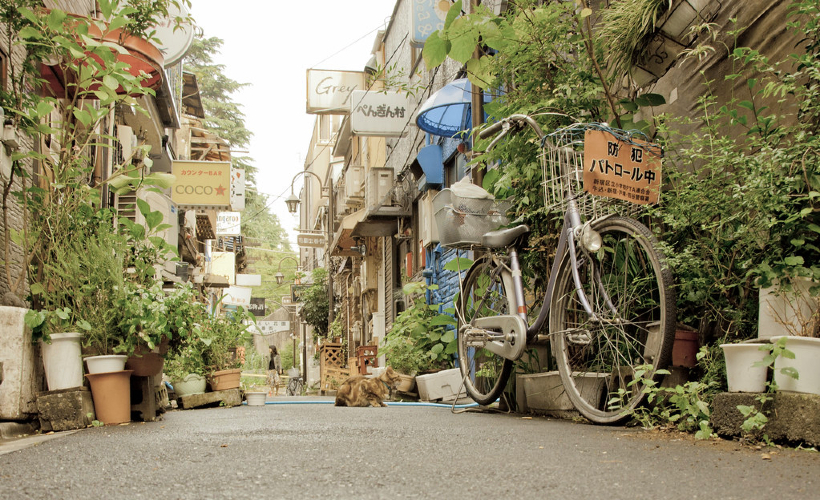 Once you're done scoffing down all the delicious morsels of food that you can, you'll realise that Memory Lane is aptly-named. Not only because it is reminiscent of old-world Tokyo, but also because a visit to these little izakaya and bars is sure to leave you with memories that you would visit often once you are back home.
Get all the latest travel stories from Zafigo. Follow us on Facebook, Twitter, and Instagram.