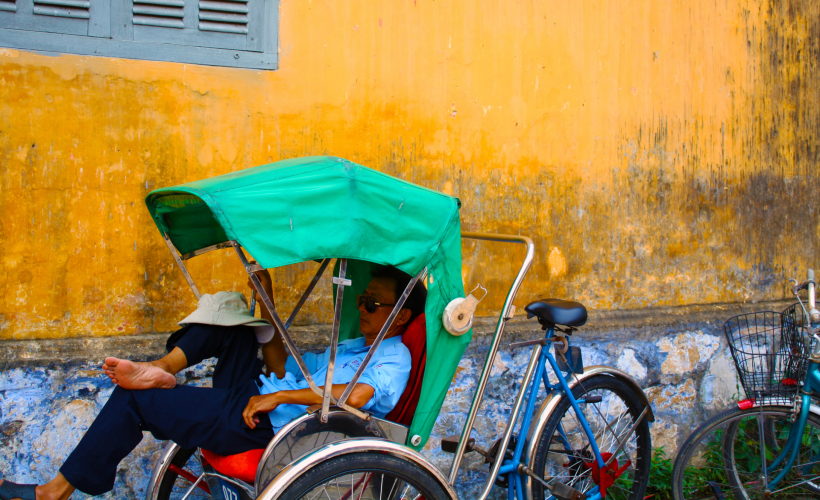 Just like the rest of the world, we are not travelling during this COVID-19 pandemic, but we hope you turn to Zafigo as a source of inspiration for your future travels. Please stay safe and adhere to any quarantine and movement control orders that have been imposed in your country.
Photography is a universal language, and whilst travelling, it's an especially rewarding time to hone the skill. Besides capturing moments you can later reflect on, photography can also break the ice between you and the locals of the destination you're visiting. For example, if you're about to photograph a local in action, simply smiling and gaining their approval will immediately form an unspoken trust – a bond, even, despite potential language barriers.
What's most impressive about photography, though, is the fact that it comes in myriad form. It really doesn't matter if you're using professional equipment or your phone, as proven by Apple's popular #shotoniPhone campaign. Plus, editing is easily available via various apps, so even if you shot with professional equipment, chances are that you will eventually upload your photos to your phone to edit and, of course, post!
If you're searching for a destination to expand your photography portfolio or to just snap majorly Insta-worthy photos, then Hoi An should be your go-to. A UNESCO World Heritage Area located within Vietnam, Hoi An is suitable for every budget (from backpacker to luxe traveller). It's literally picture-perfect, too, with every street, alley, nook, and cranny vividly captivating due to its famous Vietnamese yellow paint job.
For those of you wondering exactly what type of scenes to expect and how visiting Hoi An will expand your skills in photography, these pictures will clarify: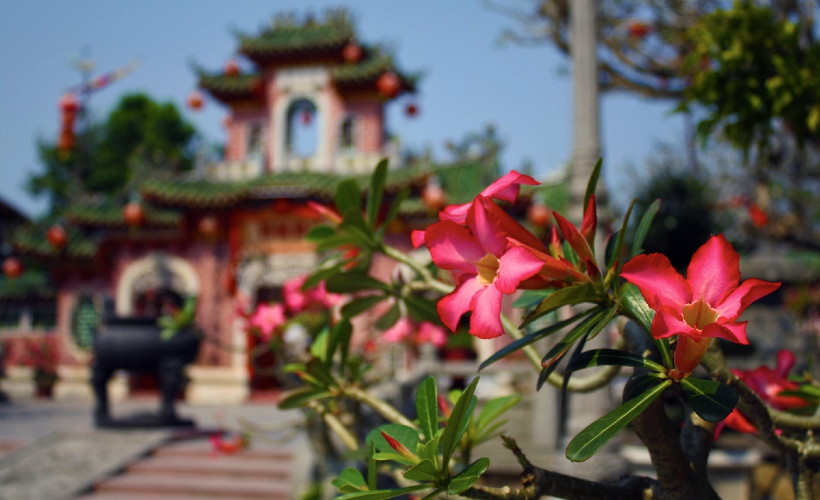 Still life
Rookie photographers can hone their skills by sticking to still life as a safe option when in Hoi An. With a variety of tropical flowers, colourful temples, and the hipster cafes, you will have many opportunities to point and shoot.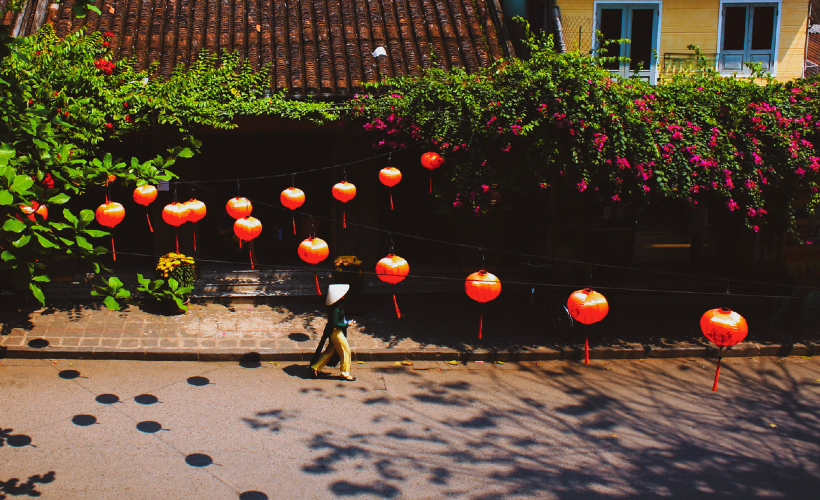 Street scenes
Hoi An will provide you with all the hustle and bustle you need to expand your photographic portfolio. Transitioning from still life to street photography can be a daunting task, but when every moment is picture-perfect (seriously), capturing the moment is going to be instinctive. Pro-tip: Set your shutter speed on high in order to capture blink-and-you'll-miss-it moments.
Action scenes
Once you're familiar with or feeling more comfortable with street photography, why not try capturing a different type of scene? Vietnam is known for its motorcycles and they photograph beautifully. Just find a comfortable spot to motorcycle-watch (preferably one of those hipster cafes) and snap away!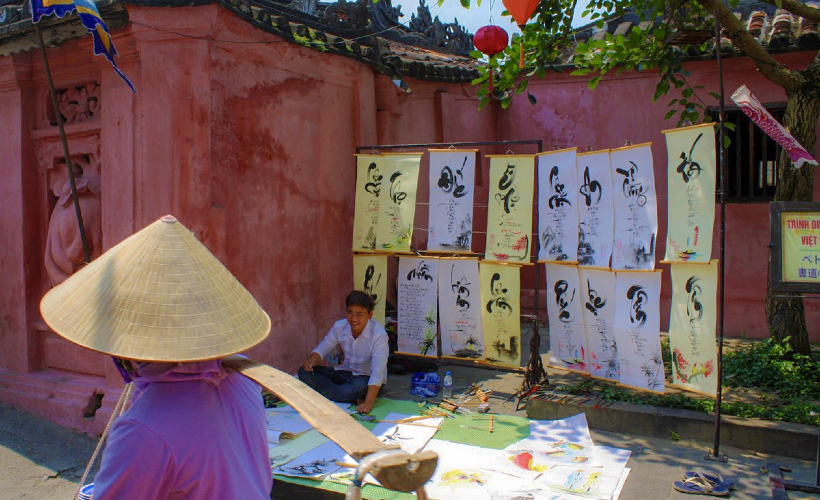 Candid moments
Besides motorcycle-watching, people-watching can be just as fun. When capturing candid moments, you're switching from participant to observer, so interrupting the moment will entail not capturing the moment. In order for it to remain as ethical as possible, try to ensure that faces are not overly recognisable or who you're capturing isn't unflattering for them.
Intimate moments
Considering its UNESCO status, Hoi An is brimming with tourists – many shop, others pray, and some day-trip. This means you can capture intimate moments when touring temples or even when observing locals relaxing after a hard day at work. Always remember to ask for permission, unless it's an unintrusive, candid moment.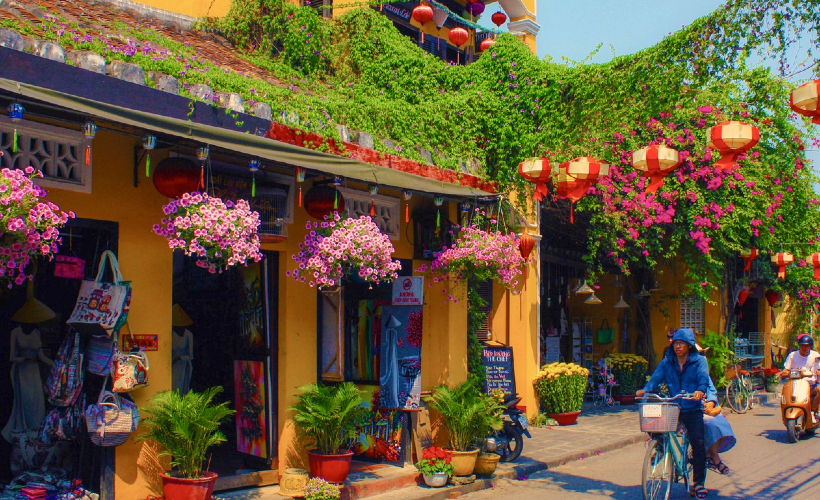 Architectural shots
If you've never visited Vietnam, note that the country has a very specific shade of yellow that it uses on buildings. Almost every building in Hoi An, and around Vietnam, is painted this signature yellow shade. Naturally, the colour will alter depending on the age of the building, but it's always captivating. If you like shooting architecture, then prepare yourself for brighter shots, as modern architecture is mainly steel and glass.
*All photos courtesy of the author
Get all the latest travel stories from Zafigo. Follow us on Facebook, Twitter, and Instagram.