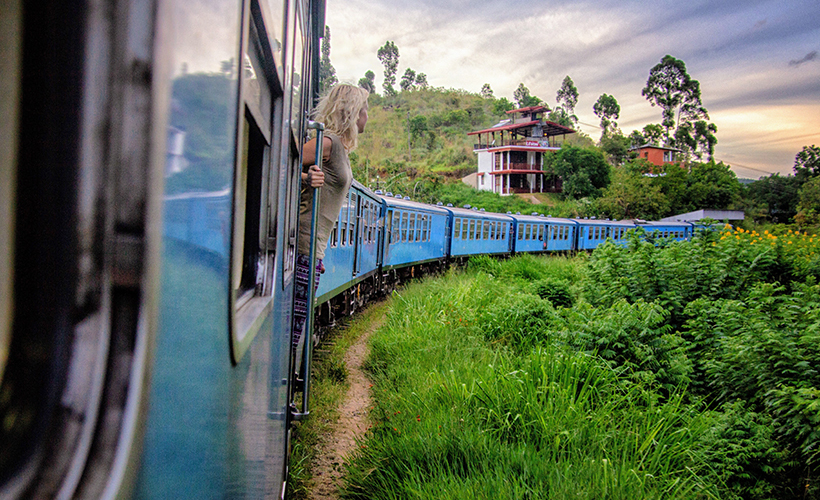 Just like the rest of the world, we are not travelling during this COVID-19 pandemic, but we hope you turn to Zafigo as a source of inspiration for your future travels. Please stay safe and adhere to any quarantine and movement control orders that have been imposed in your country.
Sri Lanka has a special kind of magic. The island nation has a little something for every type of traveller. So whether you love nature, enjoy getting pampered, or are a culture vulture, you'll have something to look forward to. To get some sweet relief from the constant humidity and hustle and bustle of the capital city of Colombo, a short getaway is necessary sometimes. From exploring its rich cultural and historical sites, to its white sandy beaches and tea plantations, there's never a dull moment when visiting the pearl of the Indian Ocean.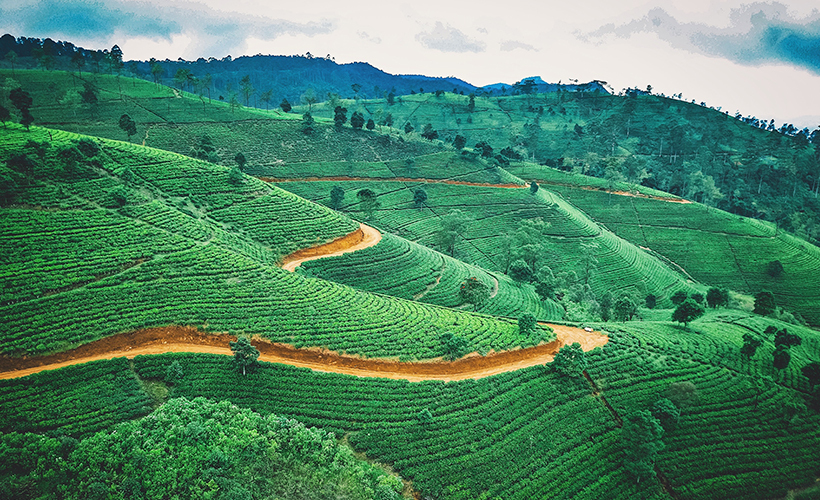 1. Kandy
You won't have to travel far from the city before you are suddenly surrounded by rolling hills covered in tea plantations. Located smack bang in the centre of the country and a three-hour train ride from Colombo, this UNESCO-listed town is home to revered landmarks and beautifully-landscaped gardens. Kandy is also one of the world's most important tea producers, and the journey here won't be complete without a visit to the tea factories. Planted over beautiful hilly areas, travellers can get a rundown of all things tea-related and even a sample of the end product. As it is at the heart of Sri Lanka, it makes a great base to visit other places of interest as well, including Sigiriya and the Horton Plains National Park.
Should you find yourself here in July or August, take the opportunity to be involved in the annual Esala Perahera (The Festival of the Tooth) procession. The colourful festival consists of fire plays, local dancers, and elephants parading the streets. It remains one of the most highly-regarded processions in the country.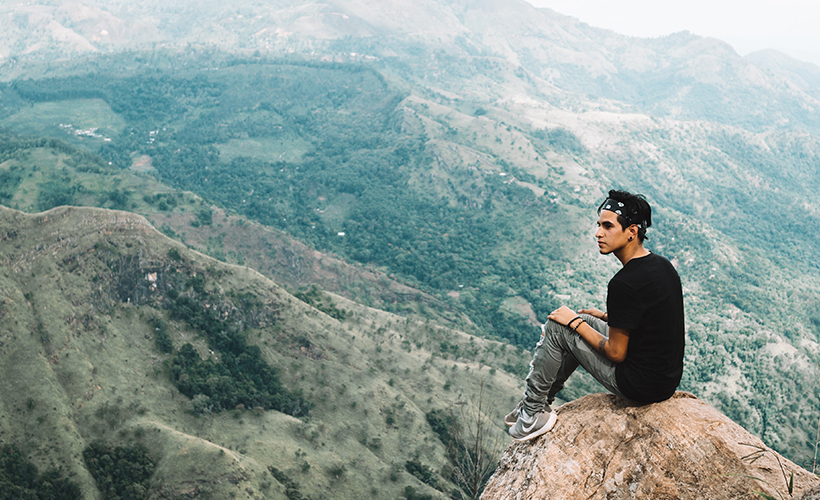 2. Ella
Tucked away amidst idyllic green hills and waterfalls lies Ella – one of Sri Lanka's most popular destinations. Ask anyone who's been to Sri Lanka. They'll likely list their favourite Sri Lankan adventures as something they experience here – scaling Ella Rock (for stunning summit views), admiring the mystical Nine Arch Bridge, or taking the famous Kandy to Ella train ride.
The journey between Kandy and Ella has often been cited as one of the most picturesque train rides in the world, passing through the town of Nuwara Eliya. This spectacular railway features steep mountains, gushing waterfalls, and lush greenery, and of course, tea plantations sliding past the windows. This route can be done in either direction, and also from Ella to Colombo.
3. Trincomalee
Sri Lanka is known to have some of the most stunning coastlines, and Trincomalee (or Trinco) ranks pretty highly on this list. It might take a while to get from Colombo to this seaside town by train or bus, but once you get here, Trinco is a joy to explore.
If you're short on time, catch an overnight bus from Colombo and you'll arrive in the morning. You won't want to miss out an opportunity to go for whale-watching or dolphins while you're here. Nothing can match the thrill of watching majestic blue whales in person. Trinco is also home to a marine park known as Pigeon Island. A must-visit for ocean lovers and the adventurous, Pigeon Island offers the unique opportunity to snorkel and dive amidst the conserved coral reefs, marine turtles, and even reef sharks.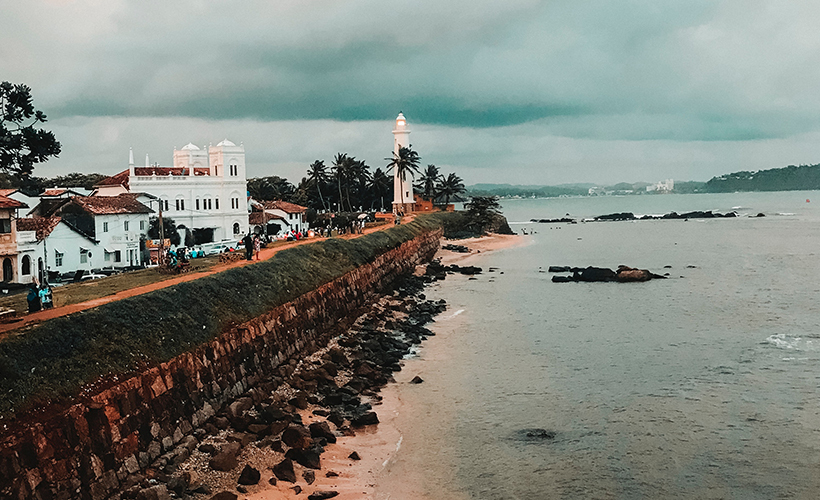 4. Galle
Another UNESCO World Heritage Site, Galle is a magnificent coastal city that cannot be missed. As it's not far from the capital, Galle can be covered as a day trip, with numerous buses and trains that pass this town daily. Even the two-hour train trip from Colombo is an experience in itself, with a scenic route of the white sandy beaches that line the coast. Grab a window seat or simply stand by the doors for a breath-taking view.
Take a step back in time as you stroll through Galle Fort's narrow streets and ramparts and admire the Dutch-inspired architecture as you make your way towards the iconic lighthouse. Also in Galle district, the beach town of Unawatuna is also absolutely worth checking out, especially for surfing enthusiasts.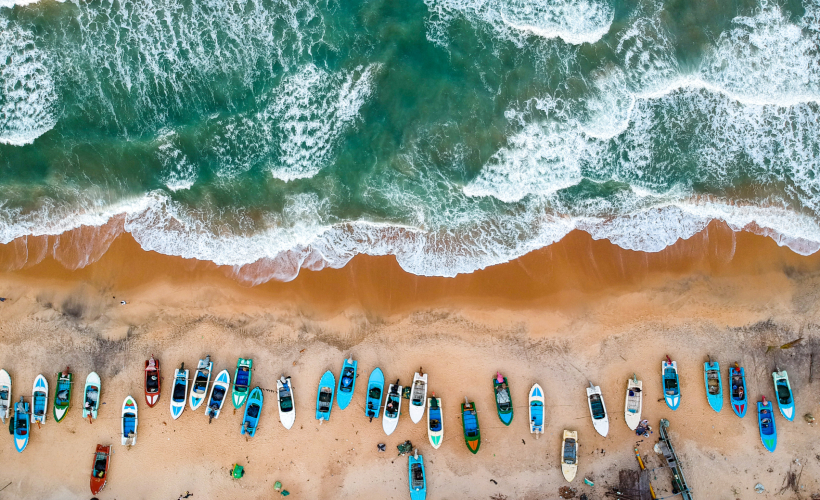 5. Arugam Bay
The ideal image of a seaside – sandy white beach, swaying palm trees, and turquoise waters – is what you'll be greeted by in Arugam Bay. For a quick surfing weekend trip, head on over to this beach party destination on the country's east coast, which is synonymous as one of the best surfing points across the world. The three main surf spots are Main Point, Whiskey Point, and Peanut Farm. For surfers, the biggest swells arrive between June and August.
If surfing isn't for you, there are many other things to explore, including joining local yoga classes or visiting Yala East National Park where you can see elephants and leopards in the wild.
Get all the latest travel stories from Zafigo. Follow us on Facebook, Twitter, and Instagram.