A major travel attraction in the past, even before Sri Lanka experienced a tourism boom post Civil War, Kandy was on everyone's list when they visited Sri Lanka. In ancient times, Kandy was an independent monarchy, and the last kingdom of the monarchical system in early Sri Lanka. With a serene big lake in the middle of the city and colonial architecture, I recall my childhood in Kandy with much fondness.
Over the years, more and more people came to Kandy either to visit, study or settle down. Hotels, homestays and guesthouses mushroomed across the city. The result? It became congested, quite polluted and was designated as a pit stop for travellers heading to other parts of Sri Lanka's highlands. Those who have little time now avoid visiting the city completely. However, there's still an authentic part to Kandy with lesser-known attractions, good enough to keep you glued for a few days.
If you only have a day in the country's hill capital, here's the best way to explore the last kingdom of Sri Lanka:
8am: Be an early riser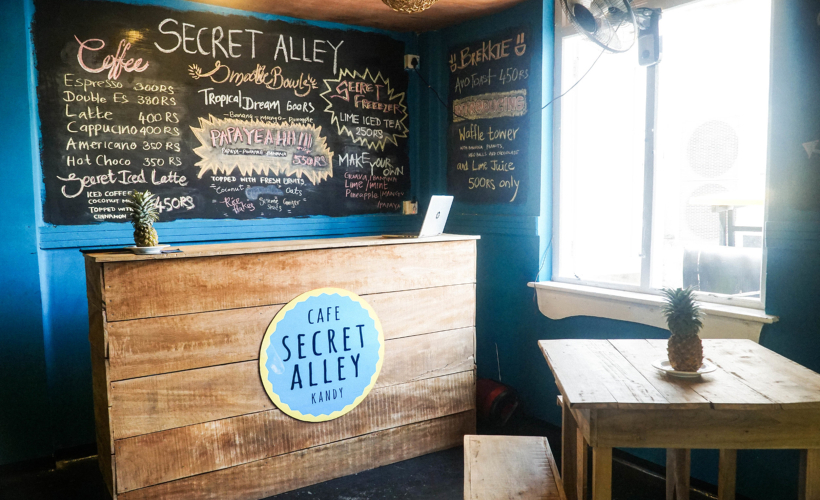 Kick-start your day in Kandy with a delicious, healthy smoothie bowl at Cafe Secret Alley on Kotugodalla Street. Tucked away in a quirky corner, the cafe has a chilled out vibe and serves some of Kandy's finest coffees. If you fancy pancakes with coconut treacle and avocado on toast, you're in the right place.
9am: Explore Udawattakele Forest Reserve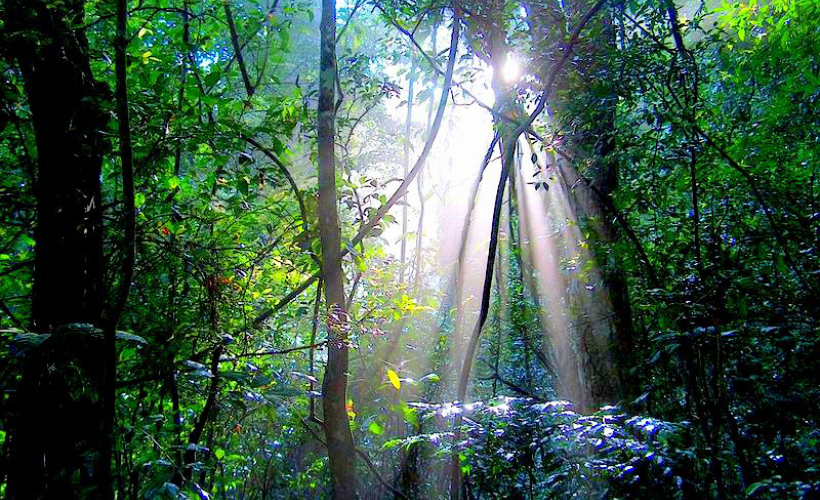 Often less frequented, the Udawattakele Forest Reserve that's situated behind the Sri Dalada Maligawa (Temple of the Tooth) was once a royal forest. The dense plant canopy — home to an abundance of creepers, lichen, and ferns — is where tranquility still prevails in the city. In the middle of the verdant jungle is a pond, frequented by the royals of a bygone era. The 'Pus Wela' (a giant creeper) is over 200 years old and not to be missed!
Inside the reserve, you'll also find several hermitages and key places such as Kodimale (the highest peak), The Senkanda Cave, and the Garrison Cemetery. Spend two to three hours here exploring the picturesque surroundings. The morning sun shining through the wild foliage is truly a sight to behold.
11am: Explore the lesser-known temples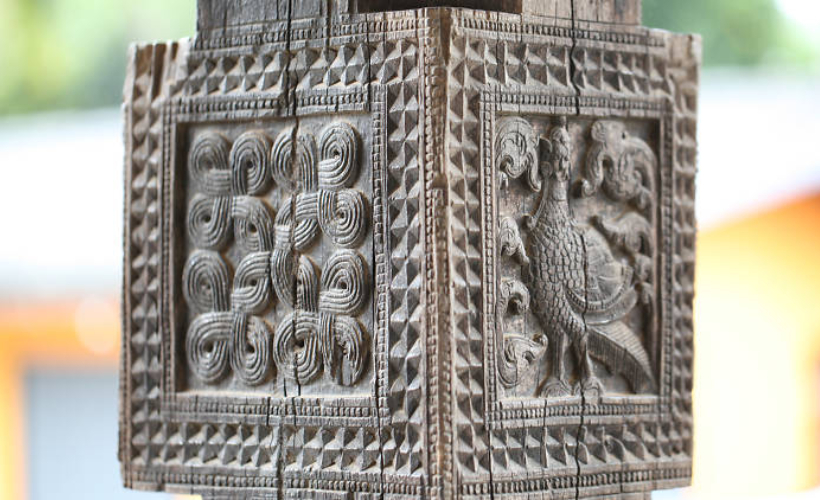 If you're on a tight budget, take the bus to Pilimathalawa, otherwise, use PickMe to book a tuk-tuk (auto rickshaw) to take you to the temples. Located in a rocky outcrop, Gadaladeniya is an impressive Buddhist temple believed to have been built in the 14th century. Next, just three kilometres south of Gadaladeniya, is Lankatilaka Temple. The slightly elevated location of the temple offers you a picturesque view of the Kandyan highlands.  Head a further two kilometres south of Lankatilake and you'll find Ambekke Devela, built entirely of wood, and a masterpiece of ancient artisans.
2pm: Lunch at Hela Bojun Hala
On your way back, stop by Hela Bojun Hala in Peradeniya for lunch. Run by women, these outlets are everywhere in Sri Lanka and were initiated by the Ministry of Agriculture in order to promote local produce and empower locals.
Hela Bojun serves quintessentially authentic local food at a nominal fee. Keep in mind that everything here is either vegan or vegetarian. All the meals are priced between LKR20-40 (approximately USD0.10-0.25). A plate of string hoppers with gravy and pol (coconut) sambol is a good option for lunch. I also love pittu with gravy, polos (baby jackfruit) cutlets and finish off my lunch with a creamy soursop juice.
4pm: Cool down at Cool Corner Fried Ice-Cream Parlor
Now you're back in Kandy. On a typical day, the tropical sun shines bright, making the humidity and urban congestion a little unbearable. Head to Cool Corner Fried Ice Cream Parlor next to Good Shepherd Convent in Kandy. With fresh, natural ingredients and an expansive menu, it's unlikely that you'll find better ice cream anywhere else in Sri Lanka.
5pm: Visit Bahirawakanda Temple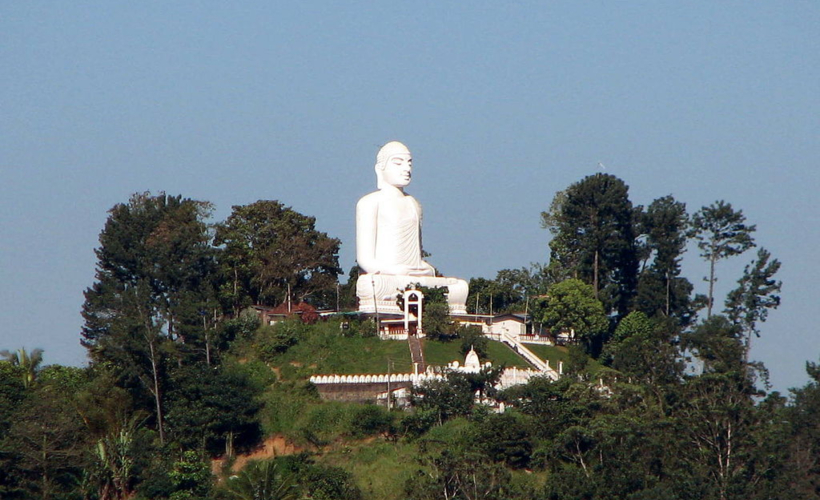 A tiny hill temple in Kandy with a giant Buddha statue, Bahirawakanda Temple has become a popular Instagram spot over the years. You can take a tuk-tuk to the top or walk up the road to reach the temple. There's a small alley close to the Cool Corner Ice Cream Parlor that'll lead you to the temple grounds.
Apart from the ubiquitous Buddha statue that can be seen from anywhere within Kandy's city limits, one can witness a panoramic view of the city from the temple. The golden skies just before dusk falls make for a picturesque sight.
7pm: Street food at Licensed to Grill
A street food joint in the middle of the city that opens at 4.30pm and runs late into the night, Licensed to Grill serves grilled meat, burgers, and wraps. The prices here are affordable, portions are generous and for LKR 500 (approximately USD3), one can have a hearty dinner. I love their friendly staff and its location on the HSBC Bank rooftop; it's a relaxed place for a quick meal.
8pm: Drinks at Slightly Chilled
Slightly Chilled has a cosy bar, often buzzing with people, and a quieter restaurant. One of the finest dining spots in Kandy's food scene, this chilled space is the best way to end a day touring the town. Opt for a dish of hot butter cuttlefish, with a beer or two on the side. Or go local with Sri Lankan arrack.
Have more than 24 hours?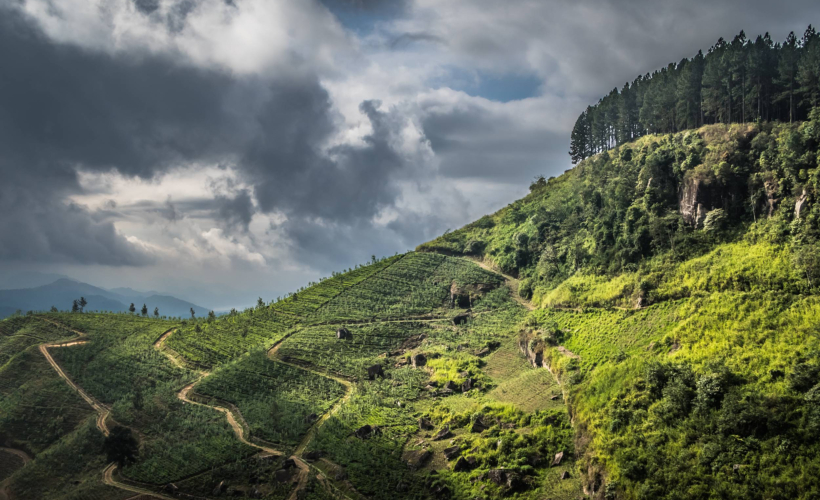 If you have more than a day to spend in Kandy, the hill capital is a good base to explore the nearby Knuckles Mountain Range, where you can go hiking in the Hanthana Mountain Range. Even if you only have two days, spend one in town and then consider making your visit to the Knuckles Mountain Range a day trip for the other.
It costs around LKR5000-7000 (approximately USD30-45) to hire a car or a van. A tuk-tuk is a slightly cheaper option. The green vistas, tea plantations, and paddy terraces along the way are truly stunning. On the way, stop by Bambara Kiri Ella Falls and have a cup of tea with jaggery at one of the tiny roadside shops. Your journey is likely to end at Pitawala Pathana, a gentle grassland over a rock slab that leads to the Mini World's End viewpoint.
For those of you who have time to spare and will be around for more than two days, arrange a day hike up the Hanthana Mountain Range on the third day of your Kandy trip. The mountain range has seven peaks, however, the first two are easy to cover in a day. There are a few trailheads leading to the peaks and the most popular one is located next to the University of Peradeniya. Peradeniya is located six kilometres away from Kandy, and all it takes is a quick bus ride or a tuk-tuk ride to reach the greener suburb of the bustling city.
Tips for female travellers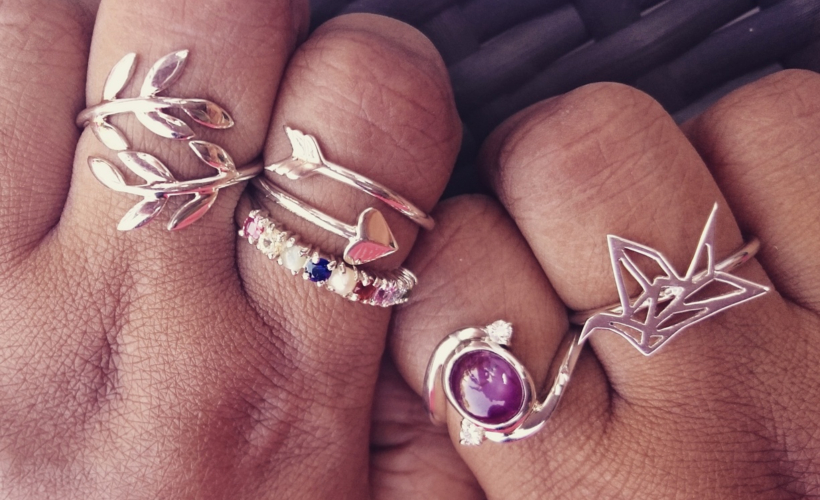 When visiting temples, make sure to cover up. Tunic tops with sleeves and loose cotton pants are good outfit options. Sandals or shoes that are easy to remove and put back on will save you a lot of hassle when you're visiting more than one temple.

Kandy sleeps early. It's a quiet city at night. Like anywhere else in the world, be careful when out and about after dark. Avoid walking alone on the streets after 8pm. PickMe is the local alternative to Uber, with

tuk-tuks

on their platform. Instead of hopping on a random

tuk-tuk

, opt for PickMe. It's cheaper and much safer.

If you go on hiking, make sure you have a guide with you. Ask your hotel/homestay/hostel to arrange for one. Most guides recommended by hotels and homestays are licensed by the government. They'll make sure you have a memorable experience and are invested in keeping you safe.

Kandy is also famous for gems and other semi-precious stones. Hemachandras, Gamini Gems & Jewellers, and the government-operated Laksala (slightly pricier than other places), are some recommended places to shop for gemstones in Kandy. Once you're in Colombo, you can check the legitimacy of your sapphires, rubies, and other gemstones at the Sri Lanka Gem & Jewellery Exchange. A gem testing service is provided here to all the tourists at no cost.
*All images, unless mentioned otherwise, belong to the writer who has permitted Zafigo to use them.
Get all the latest travel stories from Zafigo. Follow us on Facebook, Twitter, and Instagram.