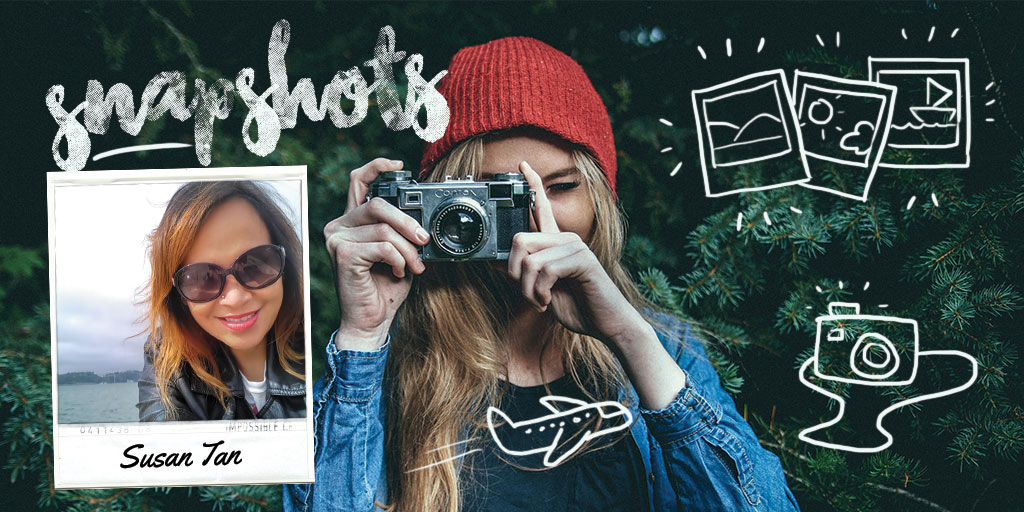 I was breathless with anticipation from the time I landed at Bandaranaike International Airport in Colombo.  Why did I choose to visit Sri Lanka? I felt it was one of the most exotic places I have read about. In fact, I was debating between India or Sri Lanka, and my guts said to try out Sri Lanka first. Here's a pictorial recollection of my first stop in Colombo, the majestic Sigiriya or Lion's Rock. It's a place worth visiting if you wish to walk the grounds where the king, his queen and all his concubines once trod.
1. Between a rock and a hot place
This rock was formed from magma – the volcano no longer exists – and was once surrounded by an ancient palace that housed a beautiful garden. There are stairs (called Lion's Staircase) leading up to the plateau but they're narrow and not easy to climb, besides being slippery during the rainy season.
2. As nature intended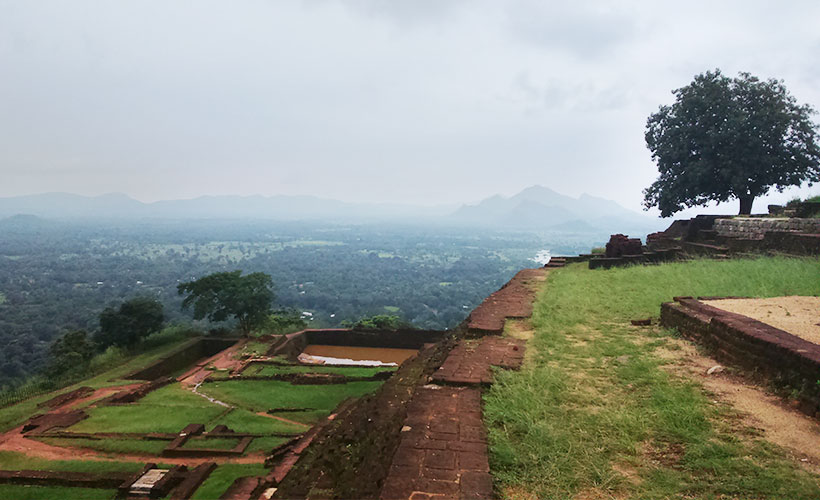 The Lion's Rock is nestled amidst stretches of hills and vegetation.  I'm hoping it stays this way and nobody plunders the jungle's natural beauty.
3. The lion sleeps tonight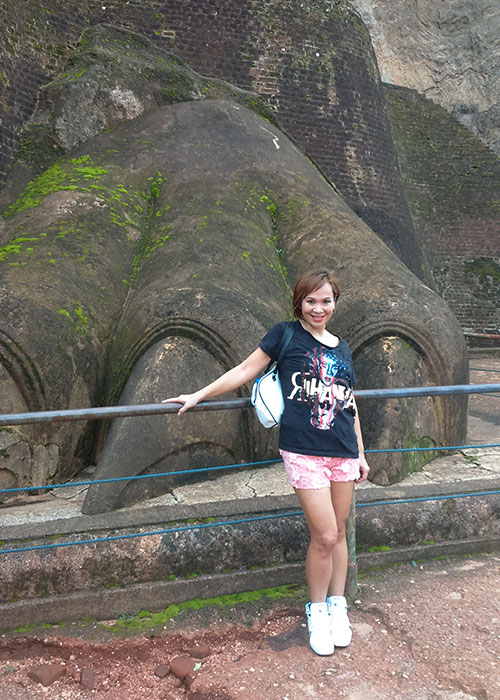 At the foot of the stairs, you can see gigantic lion's paws that have been carved into the stone. Sigiriya was designed this way as King Kasyapa, who built it over 1,600 years ago, wanted a structure that would stand guard over the entrance to his Sky Palace.
4. Wall art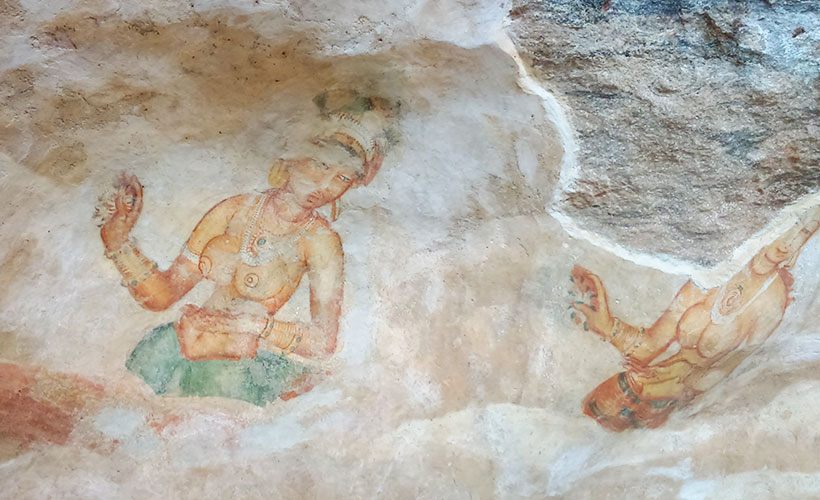 There are caves within the fortress, where walls are decorated with drawings. I could see coloured paintings of nude females on some sections and though the colours had faded, I could still make out how detailed the artworks were.
5.Hill views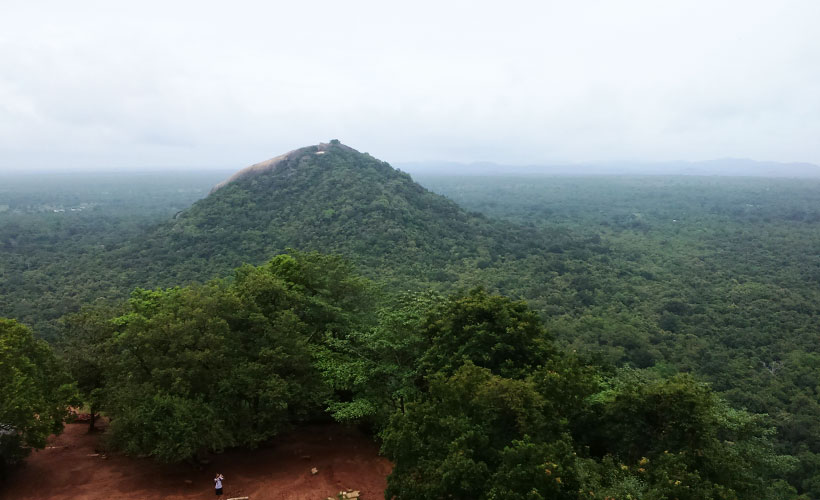 While descending, I made sure to snap a picture of nearby Pidurangala Hill, shrouded by clouds. Pidurangala appears to be an introvert compared to Sigiriya; I was told that only the fittest can climb this hill. At the top of Pidurangala, you can behold the beauty of Sigiriya. But who's watching who since I had a vantage view of Pidurangala while climbing Sigiriya.
6. Water garden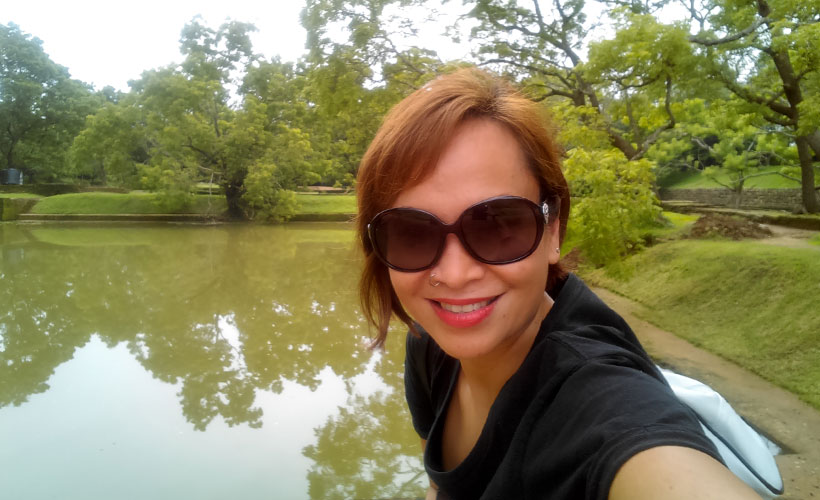 History has it that King Kasyapa had his water gardens built with very comprehensive irrigation systems that were interconnected to each other. Fountains spurted from the gardens and some sections were constructed as bathing pools for the royal family's use.
Top tips
Travel smart
A word to the fellow traveller: If you are climbing up Sigiriya on your own, you would be besieged by guides offering their services to climb up with you while shading you with an umbrella and explaining the rock's history to you. If you refuse one, other guides would make you similar offers, and it will continue until you agree to pay for one. So what I did was introduce myself to a couple of travellers and asked if I could join them. That way, I didn't have to face further hassles from the guides and I had new friends to help me take pictures!
Where to stay
I wanted some place clean and inexpensive, and ended up at a chalet in the jungles! For USD30 per night, Royal Regent was a memorable experience but it's not for the faint hearted though. I could hear all kinds of animal (I did hope those were animals I heard!) sounds at night. I didn't see any but I was told by the chalet keeper that hornbills, peacocks and small wild animals roam the jungle at night. I was so glad none knocked on my door and was doubly glad that no insects bit me (they provided a mosquito net). The mattress I had was not 12-inch thick but it was comfortable enough, clean and I had a good night's rest. It was at Royal Regent that I first tasted Sri Lankan beer, called Lion Lager. Cheers!
Snapshots is our photo essay section, where we ask readers to share a curation of their favourite images to tell the story of their city or a destination they have travelled to. We welcome contributions from readers; if you have a photo story to share, email [email protected] and indicate 'Snapshots' in the subject line. Published submissions will receive a token sum from us. 
11035,10078,2543