Subscribe to our new
Telegram
channel for the latest updates.
UNESCO recognises the 21 March as World Poetry Day, but it's a bummer that we can't go out for open mic nights just yet. That doesn't mean we'll be missing out, though! With the power of the internet, we can always stay in and cosy up with good poetry to read, or even watch spoken word performances online. Since World Poetry Day is upon us, we've curated a list of Asian female poets whose works you should read up on. Enjoy!
MALAYSIA
Charissa Ong TY
The internationally-acclaimed poet Charissa Ong made waves both locally and internationally with her first book, Midnight Monologues. The 2017 International Book Awards finalist wears two hats – she's both the writer and the designer for her published works. Keep a sharp eye out for Charissa's new book What Does Your Name Mean?, an interactive poetry journalling book due to be released in the near future.
Get Charissa's Books
Sheena Baharudin
View this post on Instagram
Sheena is a woman of many talents. This ZafigoX alumna is not only an assistant professor at the University of Nottingham Malaysia, but also a published author of two books – All the Bodies We've Embraced and Rhymes for Mending Hearts. Her latest collaboration with MY Poetry School, titled WALLS, is a performative poem film that applies Malaysian Sign Language, a first of its kind in Malaysia.
Get Sheena's Books
Kamalia Hasni
Digital marketing manager by day, author by night. Pick up a copy of An Ocean of Grey for prose on heartbreak and healing, or A Wave of Dreams for words on discovering self-love and navigating life in a new country. It doesn't matter which book you choose to read (or maybe you chose both), it's almost guaranteed that Kamalia's words will tug on your heartstrings and induce a torrent of tears.
Get Kamalia's Books
SINGAPORE
Tan Lixin
Three-time Commonwealth Essay Competition winner, Lixin, is one of Singapore's emerging poets. An account by day, Lixin's writings in Before We Are Ghosts exude emotions of longing, love, and loss. For those who are keen, Lixin will be releasing her new read, I Arrive As A Bloody Morning, very soon!
Get Lixin's Books
Topaz Winters
View this post on Instagram
Writing under her pen name, Topaz Winters, Priyanka Balasubramanian Aiyer is the youngest Singaporean nominee for the Pushcart Prize – an American literary prize awarded to the best writings published in small presses. The Princeton University student writes on queer diversity, mental health, and love across her three titles.
Get Topaz's Books
INDIA
Sharanya Manivannan
Columnist and illustrator Sharanya is an award-winning author of six books ranging from poetry to children's reads. In her book, The Altar of the Only World (TAOTOW), Sharanya intertwines Indian myths and legends that leaves her readers wanting more. You can take a look at two of Sharanya's poems from TAOTOW available to read at superstition [review] online magazine.
Get Sharanya's Books
Rupi Kaur
View this post on Instagram
The Indian-born Canadian poet has taken over social media by storm in recent years with her punchy and relatable poems. Rupi's writing style is pretty universal; her works on feminism and immigrant experiences are the most well-received. The international best-seller has also had her works translated to over 42 languages, and has recently released her third poetry book titled Home Body.
Get Rupi's Books
LEBANON
Najwa Zebian
View this post on Instagram
Lebanese-Canadian activist Najwa Zebian is an author, speaker, and educator. Her poem, titled To You, If You Are #MeToo,on supporting victims of sexual harassment gained massive popularity and had been applauded by big-name celebrities including LeAnn Rimes. The instapoet (poetry emerged from social media) will be releasing her new book – Welcome Home – in June 2021.
Get Najwa's Books
CAMBODIA
Lang Leav
View this post on Instagram
Lang Leav rose to prominence when she first shared her poems on Tumblr and has been an international best-selling author ever since. Leav, of Cambodian descent, writes about multitudes of topics – from the woes of being an immigrant to tackling the multiple facades of romantic love. Her writing style is simple and succinct, and therefore appeals to a wide audience. She's now based in New Zealand.
Get Leav's Books
---
Want to join a group of like-minded individuals to discuss all things poetry?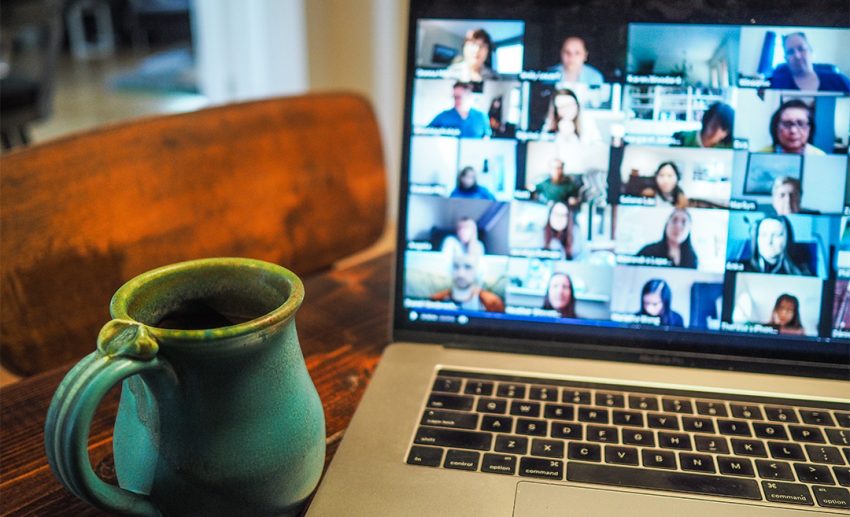 KL Poetry Share hosts fortnightly online poetry sharing sessions that are free to join. The host, Tee, has been running the sessions since the middle of 2018, and the group discusses poetry, looks at themes, and explores the meaning of the work presented. It was inspired by poetry sessions conducted at a local art gallery in Petaling Jaya that have since stopped. Feeling the absence of the joy he's experienced during these meetings, Tee took up the opportunity to continue the poetry-fuelled gatherings (albeit online). Hence, KL Poetry Share was born.
Participants of KL Poetry Share are from all walks of life. Sharing of poems is completely voluntary. You may choose to listen in and join the discussion, or if you're feeling brave, share poems you've written.
There is usually one themed and one open sharing session for each month. For those interested in participating, follow their Instagram for session dates and Zoom links.
*Lead image credit: Rupi Kaur/Instagram; Cover image credits: cotypoems/Instagram, cotypoems/Instagram
Follow Zafigo on Instagram, Facebook, and Twitter. Sign up to our bi-weekly newsletter and get your dose of travel tales, tips, updates, and inspiration to fuel your next adventure!
[zf_post_boxes widget_hide_desc="true" num_post="3″ post_id="40836, 27842, 17145″]