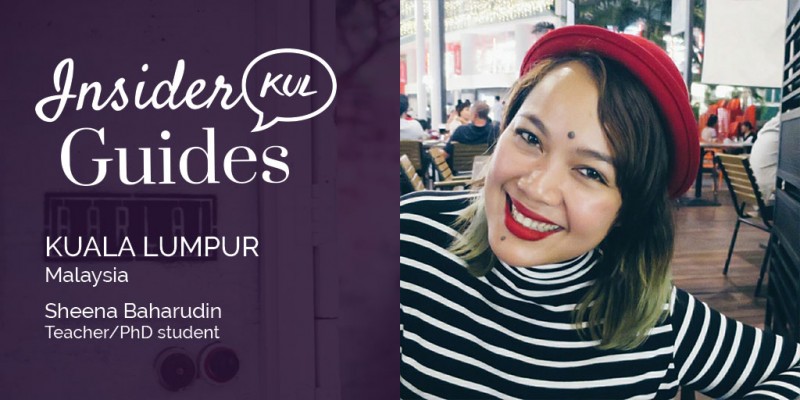 In Insider Guides (previously known as Voices of Zafigo) we ask local women to give us their top recommendations on a particular subject or area of interest in their city. If you'd like to be featured in this section, drop an email to editor@zafigo.com with the subject line 'I want to be an Insider Guide for my city'.
---
Whenever Sheena Baharudin meets new people in her travels, she makes it a point to tell them about the vibrant music and poetry scene in the Klang Valley. Kuala Lumpur and its twin sister Petaling Jaya are always churning out event and gigs that will fill your weekends.
"I admit I have a soft spot for Kuala Lumpur. I moved to the city when I was 18 to pursue my studies and had my first poetry performance less than two years after that," she recalls. "It introduced me to the local indie music scene, as it's quite normal to have a musician play at the same venue as a spoken word poet. Maybe it's that common obsession with words and rhythm but music and poetry have always shared a deep connection." That was more than a decade ago, yet Sheena feels that the energy that comes from these two scenes is still as electric as it was back then.
"I consider myself privileged because I can confidently tell people that I'm doing what I love, which is the arts," she continues. Currently, Sheena is pursuing a PhD in Malaysian Literature at the University of Nottingham in Semenyih. She also teaches, which she likes to think of as a form of performance in itself. In her spare time, she works on her second collection of poems, which can be found on her Instagram: @sheenabaharudin. "People often ask why I choose to write and perform poetry. I can go for the clichéd answer and say that it actually chose me but I'll try this instead: It gives me what my usual daily routine doesn't – that feeling you get when you're doing something good. That's my fuel."
Sheena shares her favourite places to enjoy music and poetry in the Klang Valley:
1. The Big Fish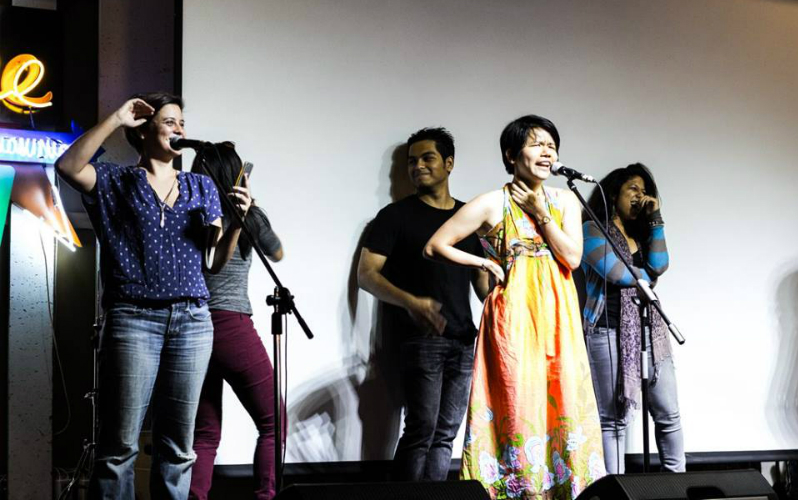 "Hosted by poet Elaine Foster, this monthly storytelling event for big kids draws a solid crowd every time. Its premise is simple: There is a story for every living thing and in turn, they tell a story about themselves. The event features a different theme and lineup every month and also offers limited open mic slots where anyone can tell a 5-minute story."
Where: The Bee, Jaya One, Jalan University, Seksyen 13, Petaling Jaya, Selangor | When: First Tuesday of the month |  Admission: Free | Social: fb.me/poetrycafekl
2. If Walls Could Talk
"Founded by poets Melizarani T Selva and Will Beale, it is currently the only open-mic platform for poetry and spoken word in the city. A typical night's line-up comprises both emerging and regular names in the local poetry scene as well as a featured musician or band. If you want to learn how to write and/or perform poetry, the platform also has a workshop titled 'Poets in Progress'."
Where: Gaslight Café and Music, Unit 15-2, Jalan Medan Setia 1, Plaza Damansara, Bukit Damansara, Kuala Lumpur |  Frequency: Bi-monthly; check their Facebook page for upcoming events | Admission: RM18 inclusive of a drink | Social: fb.me/ifwallscouldtalkkl
3. Readings @ Seksan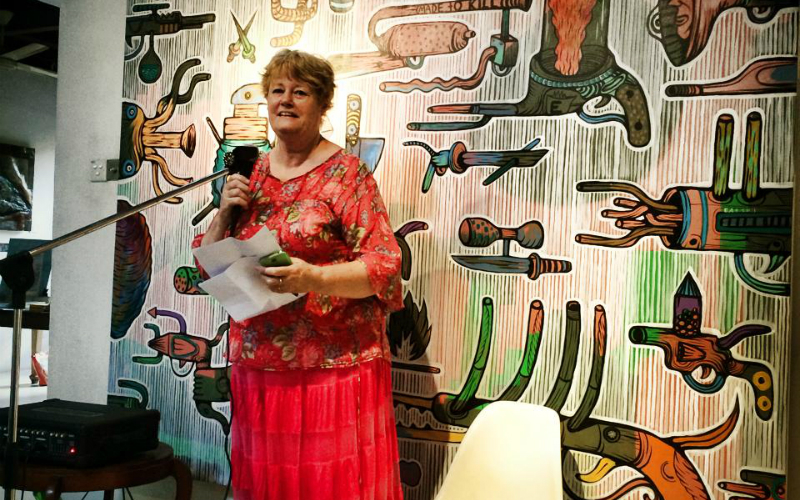 "Readings is KL's longest running literary event and for good reason: Since its first appearance in 2005, it has featured a long and respectable line-up of new and established, published and yet-to-be published, local and international writers. Expect readings by writers in English and Bahasa Malaysia, the occasional music or spoken word performance, and a friendly mingling session afterwards."
Where: Seksan Gallery. 67, Jalan Tempinis 1, Lucky Garden, Kuala Lumpur | Frequency: Monthly; check their Facebook page for upcoming events | Admission: Free | Social: fb.me/ReadingsKL
4. Merdekarya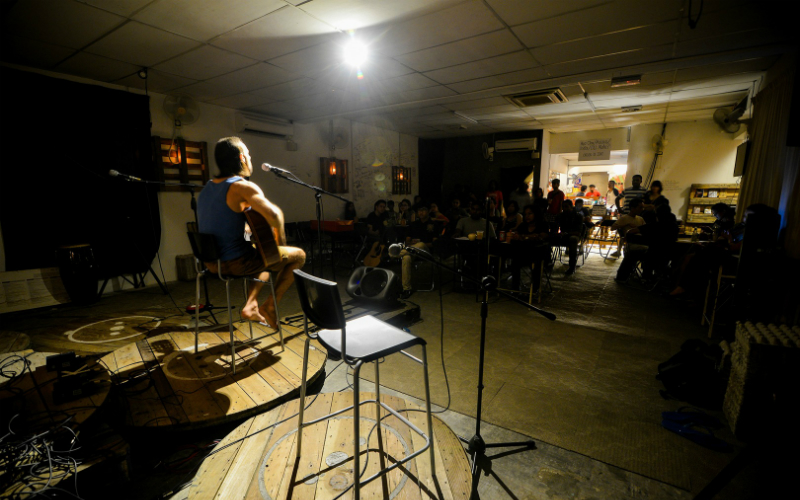 "This is, hands down, one of my favourite places to go to for a good night out. Merdekarya offers live music performances by some of the best local talents and open-mic gigs for newbies. Its patrons are a mix of musicians, music aficionados, writers and curious first-timers. Food and drinks are available and in their very own words, they also sell "books, music and other random cool things."
Where: Above Restoran Sun Raj, Jalan 5/57, Petaling Garden, Section 5, Petaling Jaya, Selangor | When: Tuesdays-Saturdays, 7pm onward | Admission: Free but tips are highly encouraged | Website: www.merdekarya.com
5. Moonshine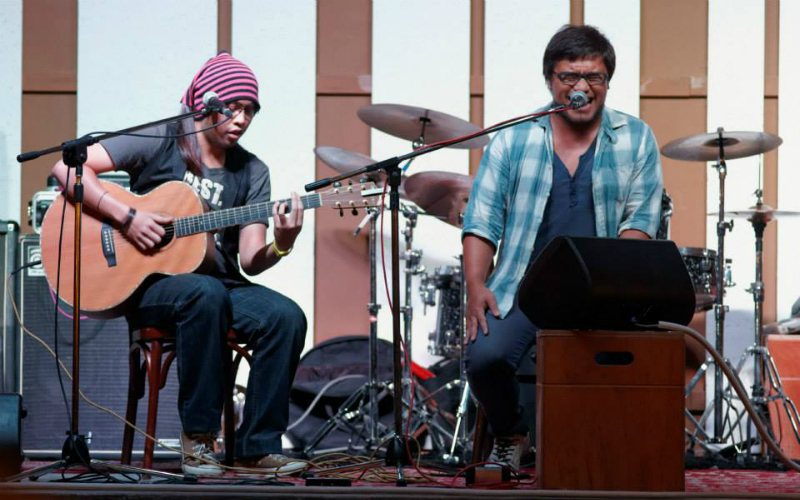 "Spearheaded by singer-songwriter Reza Salleh, Moonshine organises a series of music gigs all around the Klang Valley in its drive to not only highlight the best homegrown acts, but also to encourage budding musicians. Check out Feedback Open Mic if you're ready to take the plunge and if you want to get recommendations on the latest acts the local indie scene can offer, drop by their Spotlight gigs."
Where: Various locations in Kuala Lumpur and Petaling Jaya | When: Check their Facebook page for details on upcoming events | Admission: Free | Social: fb.me/moonshineklmusic
6. The Barlai Open Mic
"If you find yourselves in downtown Kuala Lumpur on a Thursday night with no plans in mind, check out this open mic event hosted by Shaneil Devaser, who is also the frontman of local rock band The Endleaves. Held every Thursday evening at Barlai, a quaint bar in the Pudu area near Bukit Bintang that's popular amongst urbanites for its cocktails, the open mic gig features seven performances by both new and experienced musicians."
Where: Barlai, 3 Jalan Sin Chew Kee, Bukit Bintang, Kuala Lumpur | When: Tue, 8pm onwards | Admission: Free | Social: fb.me/BIG.Barlai
7. Gaslight Café & Music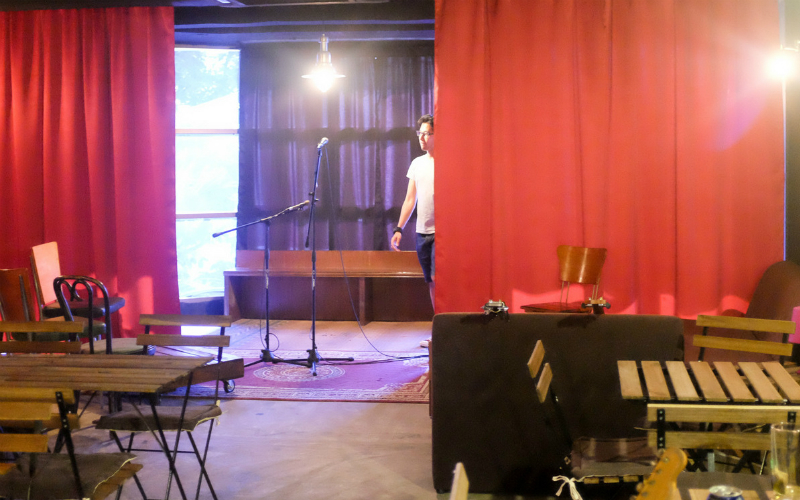 "Staying true to its legendary namesake in Greenwich Village, Gaslight has been steadily attracting the crowd with its regular music and poetry events. Tucked quietly in the leafy neighbourhood of Bukit Damansara, the café is just the right size to ensure that each performance is intimate in nature. There is a different gig every week so it's best to follow their Facebook page for updates."
Where: Unit 15-2, Jalan Medan Setia 1, Plaza Damansara, Bukit Damansara, Kuala Lumpur | When: Check their Facebook page for upcoming events | Admission: Differs according to gigs | Social: fb.me/gaslightcafekl

Read more recommendations for a good time in KL: