Destination weddings can be alluring, offering something fresh and exciting. Picture this: Getting married on an enchanting beach at sunset, or perhaps in a splendidly ornate castle. Fabulous, isn't it? They're not just visually exceptional, there are practical benefits too.
For instance, a destination wedding can double as an extended honeymoon. Once the guests have departed, you remain behind for some treasured alone time. Moreover, these weddings often lead to smaller guest lists, increasing intimacy and reducing expenses. These one-of-a-kind nuptials can be shaped to reflect your unique love story.
Choosing your special location sets the stage for unforgettable memories. So why not consider exchanging vows during your travels?
Let's have a look at six spectacular wedding destinations you can consider to make the most important day of your life memorable for you and your guests. But first, we start with some essential tips.
Tips to make your destination wedding memorable
Firstly, choosing your wedding destination is crucial, and this choice should reflect both your dream setting and budget. Once selected, start by researching local customs, event planners, and on-site facilities to ensure everything aligns with your vision.
Subsequently, mindfully plan your budget. Remember, costs can escalate in a new locale due to travel expenses for you, your guests, as well as accommodations.
Next comes the exciting part: decorations! Be mindful that the location itself likely offers its own natural beauty — complement it rather than overshadow it.
Finally, let's talk about flowers, the heart and soul of any wedding décor. Even if your wedding is in a far-off location, including something familiar adds a special touch. For example, seeking inspiration from Bouqs' bridal flowers can ensure your event boasts picturesque blooms, blending home's comfort with the thrill of a foreign affair.
Six unforgettable wedding destinations to consider:
1. Ubud, Bali, Indonesia
Ubud is a dream come true for lovers of natural beauty and cultural richness. This picturesque locale in Bali offers lush forests, terraced rice fields, and therapeutic spas for post-nuptial relaxation.
Ubud's numerous luxury resorts provide exemplary wedding services amidst this impressive scenery. Saying, "I do," here is surely an experience filled with serenity and enchantment.
2. Amalfi Coast, Italy
Few places can compete with the romantic allure of the Amalfi Coast in Southern Italy. Picture cobblestone streets, terracotta roofs, and panoramic sea views providing an extraordinary backdrop to your special day.
Its world-renowned cuisine complements this stunning setting — providing gastronomic delights for your wedding banquet won't be a problem here! Exchanging vows on the enchanting cliffside or on a yacht cruising turquoise waters will make your big day an unforgettable affair.
3. Hoi An, Vietnam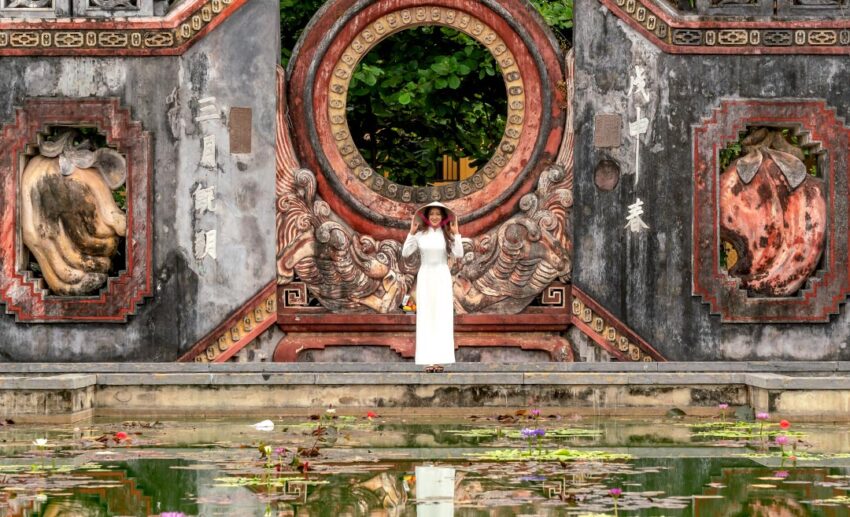 Hoi An presents an eclectic mix of culture and charm — perfect for couples seeking extraordinary wedding experiences at great value. You can explore well-preserved ancient buildings that showcase Vietnamese architectural grandeur while enjoying local delicacies unique to Hoi An's food scene.
Then, there's the sandy stretch of Cua Dai Beach if you're craving a beach wedding. Whether it's the quaint old town or the azure sea serving as your venue, the vibrant lanterns and dreamy river setting of Hoi An make for perfect wedding photos.
4. Whitsundays, Queensland, Australia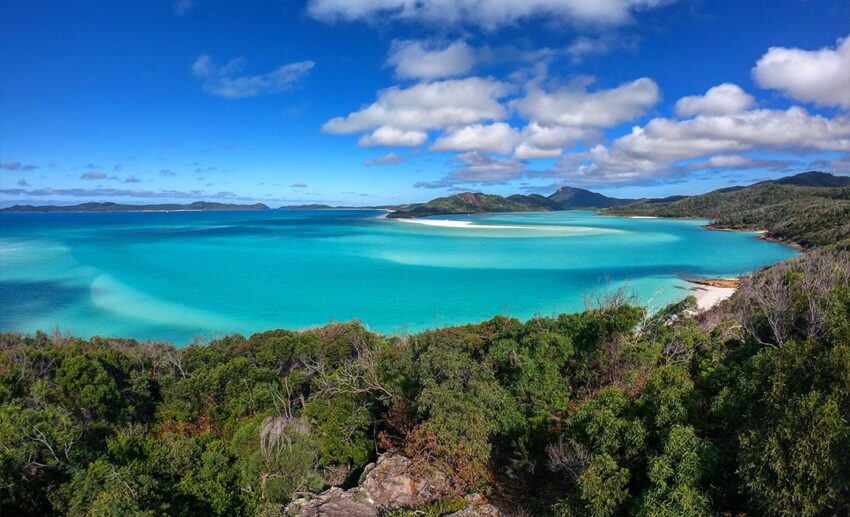 Australia's iconic Whitsunday Islands are a natural wonder that's hard to match. With their pristine beaches and turquoise waters, you can get your dream beach wedding here. But it isn't all about the beaches. The islands' stylish resorts also host grand weddings with unparalleled ocean views.
Plus, your guests would thoroughly enjoy exploring the Great Barrier Reef and tropical rainforests — unique extracurricular activities indeed!
5. Phang Nga Bay, Phuket, Thailand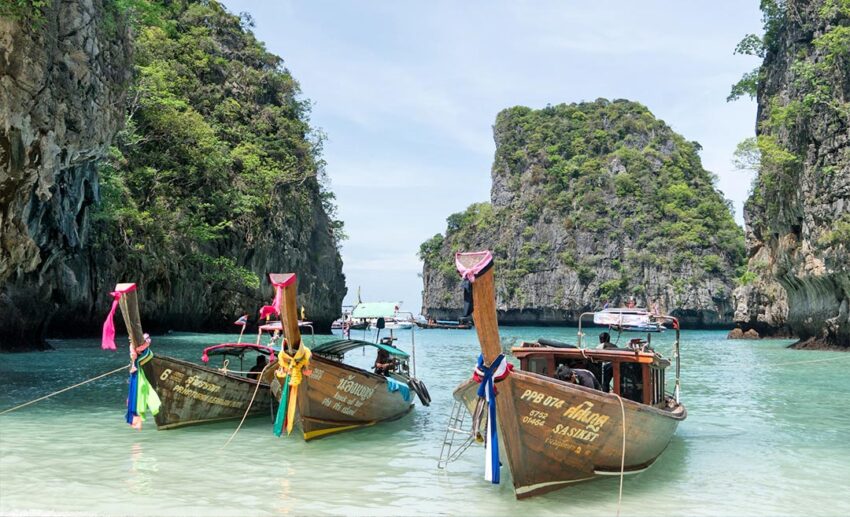 Phang Nga Bay offers a marriage of convenience and seaside splendour for couples seeking an exotic location without logistical hassles. The emerald waters dotted with majestic limestone outcrops offer surreal backgrounds for wedding occasions.
Luxury yachts can be hired for floating ceremonies while sumptuous resorts border the shore for land-bound celebrations. Notably, Thai hospitality is yet another reason why many couples flock to Phuket — impeccable service and world-class amenities contribute to an overall stress-free wedding experience.
6. The islands of Palawan, Philippines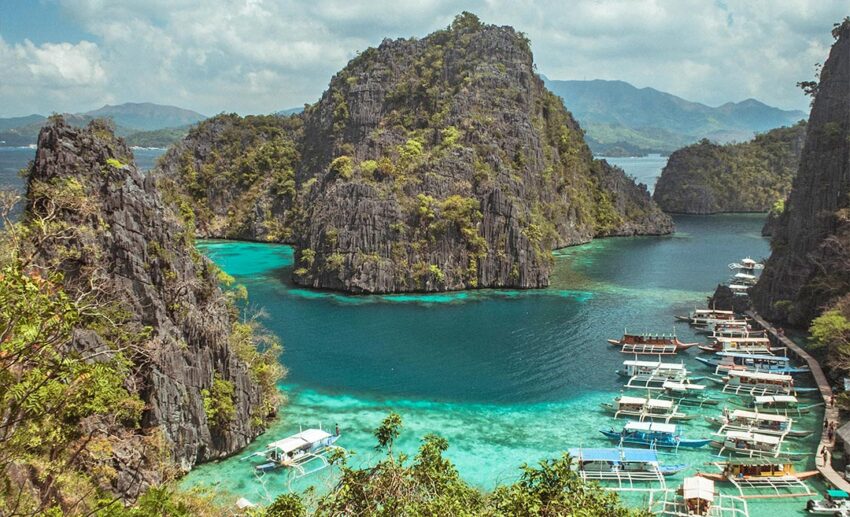 There's no overstating Palawan's breathtaking beauty: its stunning lagoons, limestone cliffs, and ancient caves form a spectacular setting for destination weddings. It's also among Asia's most renowned honeymoon destinations for literally all types of newlyweds.
Sites like El Nido — known for its striking marine reserves and crystal-clear waters —make an exceptional choice for couples dreaming of an unforgettable ocean backdrop. You can exchange vows on a white sand beach or even within an enchanting subterranean river!
From lovely beachfront resorts to luxurious private islands like Amanpulo or Pangulasian Island Resort, numerous venues embody rustic elegance.
Ultimately, whether you say "I do" on a secluded beach, amidst lush terraces, or in an alluring locale steeped in history, the most important thing is that it resonates with your shared love story. Best of luck as you embark on this incredible adventure — may your destination wedding be every bit as special and unforgettable as you dream it to be!