Every year, the city of Siem Reap welcomes millions of tourists from around the globe, flocking to see the ruins of Angkor. But, the city has more to offer than impressive stone temples. Once an enviable possession of the Khmer Kingdom, Siem Reap is a treasure trove of well-preserved history, culture, and heritage juxtaposed with the steady progress of modernity.
Let's take you through some things you need to know about Siem Reap before embarking on your adventure!
1. Ideal destination for solo female travellers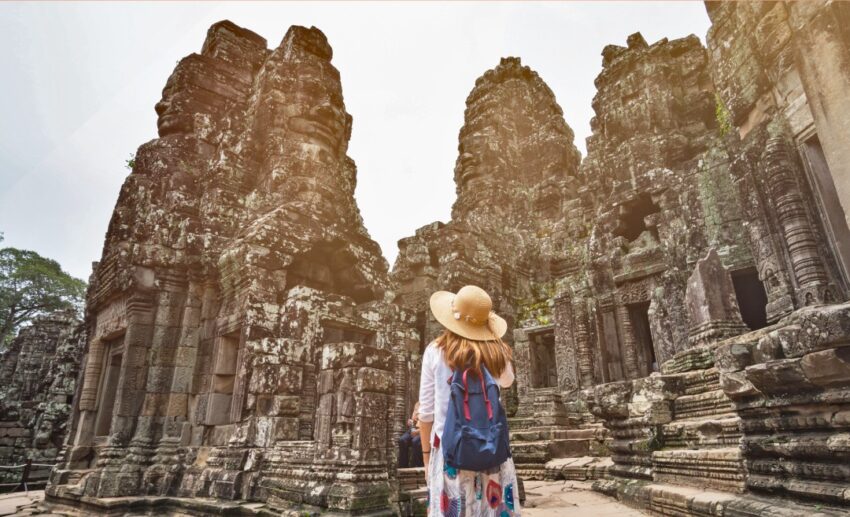 By observing the local women–how they move about in the community, their participation in the economy, and what they wear–it quickly becomes apparent that Siem Reap is very much solo female traveller friendly.
The streets are safe for a lone woman to explore on foot without the fear of unwanted attention and leering. Plenty of tourist-centric areas and establishments are women-run, while the men that are around respectfully go about their own business.
2. Dual currency system
The official and often preferred currency of Cambodia is the riel, but the US dollar is widely accepted. Since it is impossible to find a money changer outside of the country that carries the riel currency, tourists make do with USD.
Most transactions are done in cash, especially with street and market vendors, though debit and credit cards are accepted in many establishments. It is common to pay for purchases in USD and receive the equivalent change in riel. Worry not; you are not being swindled! Often, to avoid confusion, a vendor will write down or have a calculator in hand to show you the exact amount to pay in both USD and riel.
Be aware that when paying in dollars, vendors may reject excessively worn or defective cash notes. This is because such notes will yield lesser exchange in riel when taken to the bank. So be sure to inspect the USD notes you get at a money changer for wear and tear.
3. Going out and about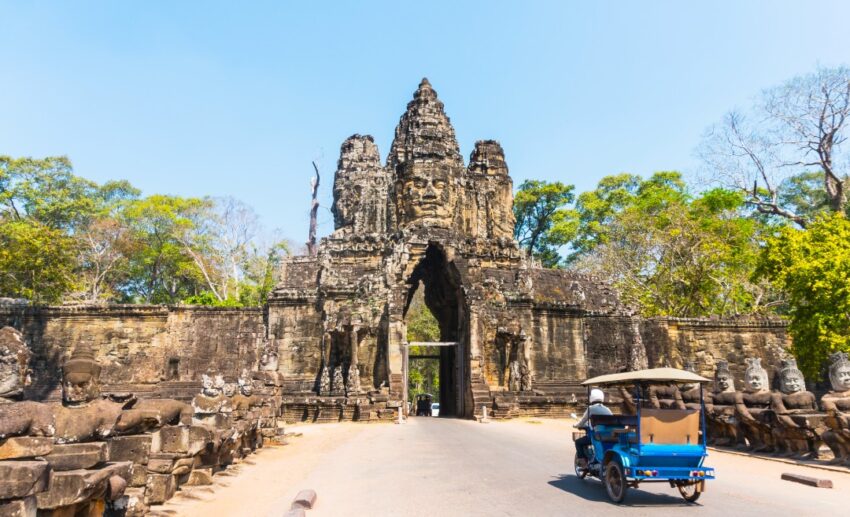 The tuk-tuk is the most common and affordable mode of transportation whenever you want to go somewhere beyond walking distance. It is recommended that you book a tuk-tuk ride using the Grab app, as that will guarantee you a fixed fare. You can also easily find tuk-tuks around town, but be sure to settle on a mutually agreed-upon fare with the driver before you hop on.
4. For the best experience, hire a guide or driver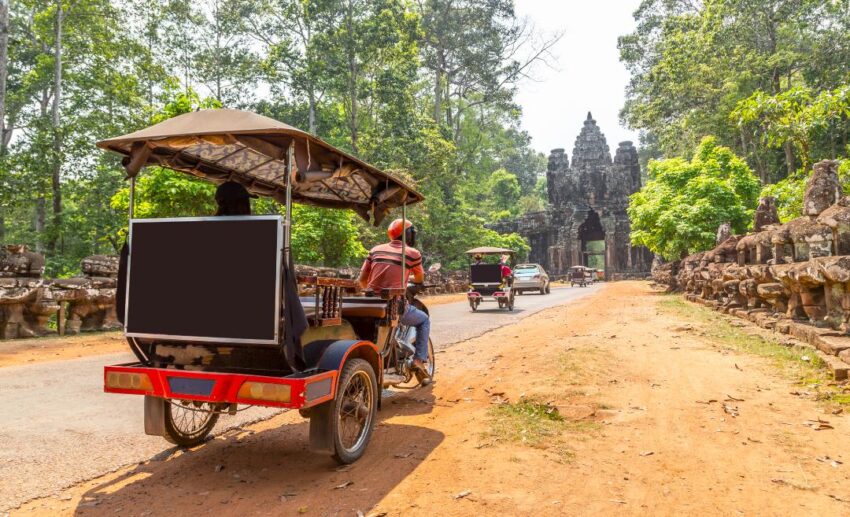 It is highly recommended that you hire a tour guide or a dedicated tuk-tuk driver for the duration of your stay, especially if it's your first visit. Access to many tourist attractions is regulated, and roads have minimal signs, so finding your way around won't be easy without the help of a local.
Most accommodations offer tour guides or transportation booking services. With tourism as a key economic driver in the city, tourists won't have a hard time finding a guide who is fluent in some of the most commonly spoken languages in the world, including English, Spanish, and Japanese.
Guides and drivers charge a daily rate, usually starting from USD10 and varies depending on what's on the itinerary for the day. A good guide could work with you to plan the best experience, so that you may end up seeing and doing more than what's on your original itinerary.
5. Where and what to eat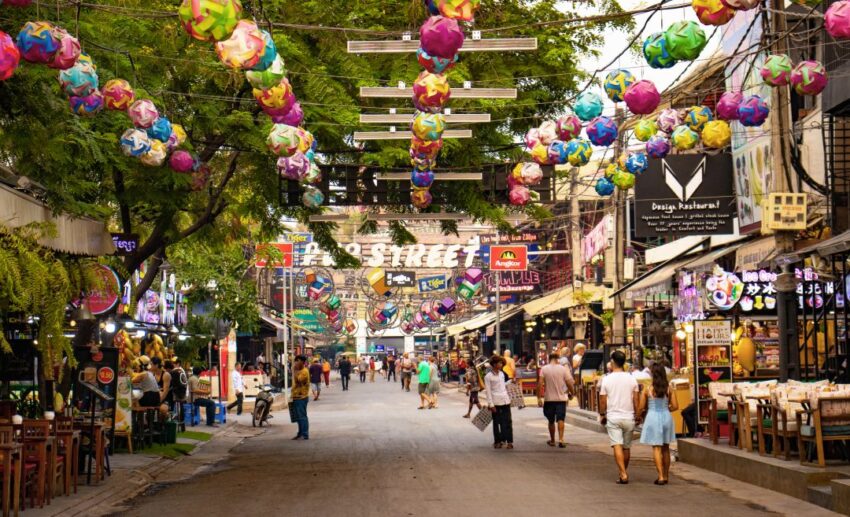 Cambodian cuisine is not much different from the standard Southeast Asian fare of rice as a staple, with meat and vegetable dishes. Of course, there are also plenty of street foods to try, from sweet treats like ice cream and pastries to seafood snacks.
For the gastronomically adventurous, there are exotic offerings like crocodile meat, grilled frogs, and fried bugs to be found. But if there is one thing not to be missed in Cambodia, it's a tall cup of cool, refreshing fruit shake. This fresh fruit beverage that looks like a smoothie (but it is not) comes in a mix of flavours and can be found almost everywhere for USD1 per cup.
If you were to ask your hired guides or drivers for recommendations on where to eat, you are likely to be taken to one of the tourist traps. Let them know that you prefer to be taken someplace cheaper. The best places to dine around town are eateries frequented by locals and food stalls that line the streets around Old Market and Pub Street in the evening. Not only will you experience the authentic tastes of Cambodia, but it will also save you a ton.
6. Sunrise and stone ruins at Angkor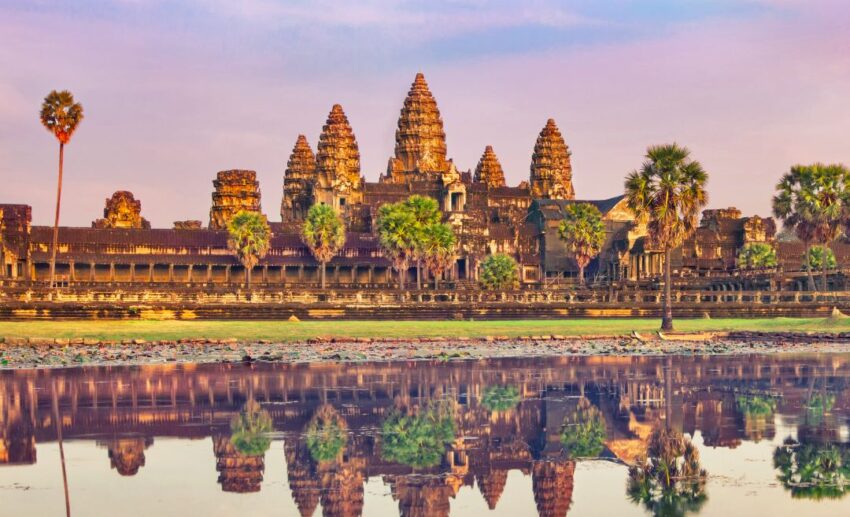 Without a doubt, the nation's landmark and Siem Reap's biggest draw is the iconic Angkor Wat. This 12th-century temple is just one of the many ruins within the vast Angkor Archaeological Park.
Visitors to the complex are required to purchase a temple pass, which is sold for one, three, or seven-days validity, priced at USD37, USD62, and USD72, respectively. Depending on the time you have, you may opt for the Small Circuit Tour, which covers all the must-see temples, or the Grand Circuit Tour which takes you to more places within the complex. For photography and videography enthusiasts, there's the Angkor Wat sunrise tour if you're willing to wake up at four in the morning.
As fascinating as the Angkor ruins are, a day of exploring is not exactly a walk in the park. Fortunately, the complex is well-equipped with washrooms, eateries, and shops that offer respite from the heat and exhaustion. Make sure you wear the appropriate footwear, use sunscreen, and hydrate. Bring a sun hat and raincoat too, just in case.
It should also be noted that the temples of Angkor are considered sacred sites, some of which are still used for worship and prayer. Be sure to dress appropriately with your shoulders and legs covered.
7. The floating villages of Tonle Sap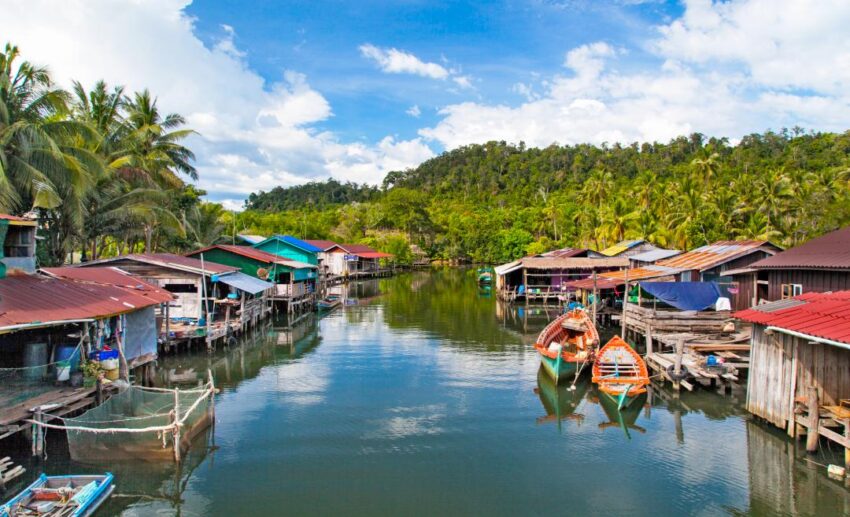 Besides the Angkor ruins, Siem Reap is also home to the largest freshwater lake in Southeast Asia, Tonle Sap. Known as the heart of Cambodia, along the banks of the lake are several stilted or floating villages that have garnered the fascination of tourists. Notable villages to visit are Chong Kneas, Kampong Phluk, Mechrey, and Kampong Khleang.
A boat ride across any one of these villages will give you a glimpse of daily life in a rural fishing and farming community. However, it should be mentioned that most of the communities living in Tonle Sap are facing poverty, many of which have no access to sanitation.
There isn't much that tourists can do to help, aside from sensibly supporting the local tourism industry by spending money at souvenir shops, restaurants, and booking with reputable tour operators that are considerate of the people living there.
Avoid visiting schools in these villages as it's common for these places to plead for donations from tourists, but the money rarely benefits those in need.
8. Notable museums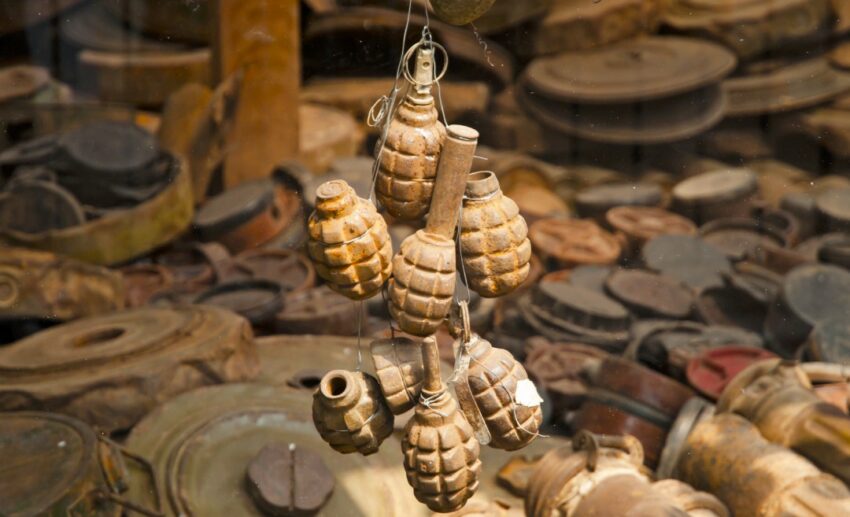 Cambodia has a rich history of ancient civilization, arts and culture, and a horrific civil war. Plenty can be learnt about the country's remarkable past from several museums around Siem Reap. Of all the museums, the two must-sees are the Angkor National Museum and the Cambodia Landmine Museum.
The Angkor National Museum exhibits a collection of stone statues and artefacts that chronicle the development of art, architecture, and culture of the Khmer civilization.
Meanwhile, the Cambodia Landmine Museum houses thousands of decommissioned landmines, explosives and weapons used during Pol Pot's Khmer Rouge regime. Founded by an ex-child soldier as an education and awareness campaign, proceeds from the museum go to good causes, including helping to clear the remaining landmines in the country, build schools, and provide scholarships.
9. Shopping at the local markets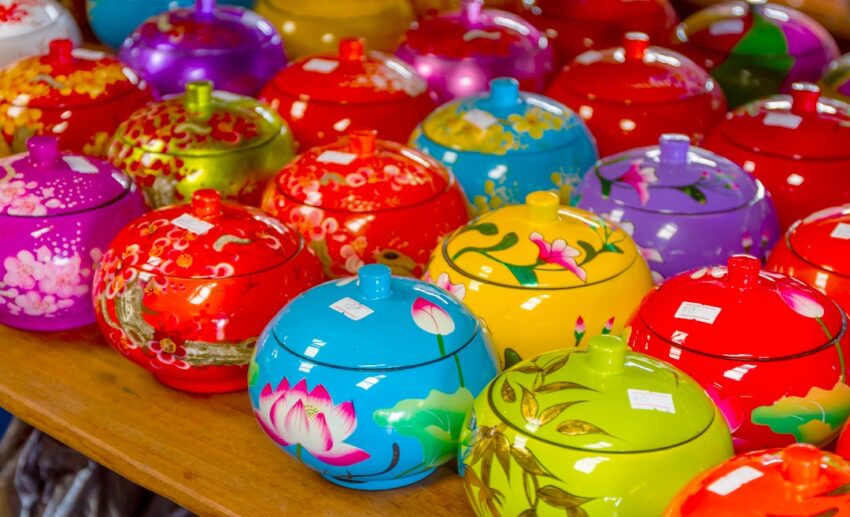 A trip to any Southeast Asian country would not be complete without visiting one of the many local markets. The best places to shop in Siem Reap are concentrated around the south of the city, at the Old Market.
Here is where you will find crafts, clothes, trinkets, dried food, and local snacks; souvenirs from your trip. You can also treat yourself to a massage or spa after a day of playing Tomb Raider. By shopping at these markets, you're supporting local businesses, many of which are family or women-owned and operated. Be sure to bargain for the best deal, though.
10. Beware of solicitations around tourist attractions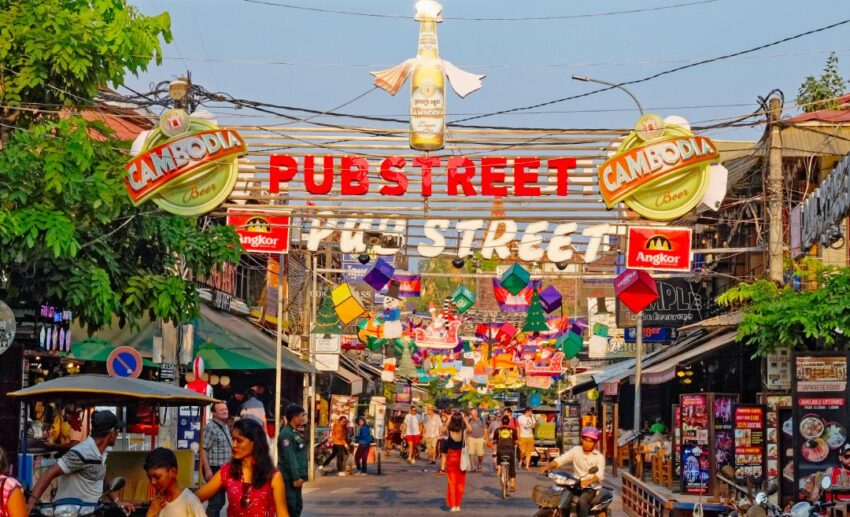 For the past two decades, the Cambodian authorities have taken active measures to keep tourist areas free of child beggars and panhandlers. Nevertheless, you may be approached by individuals looking to make a quick buck off tourists. They will come to you offering guided tour services, taking photos for you, and souvenirs for sale. Just say a polite 'No, thank you.' and keep walking.