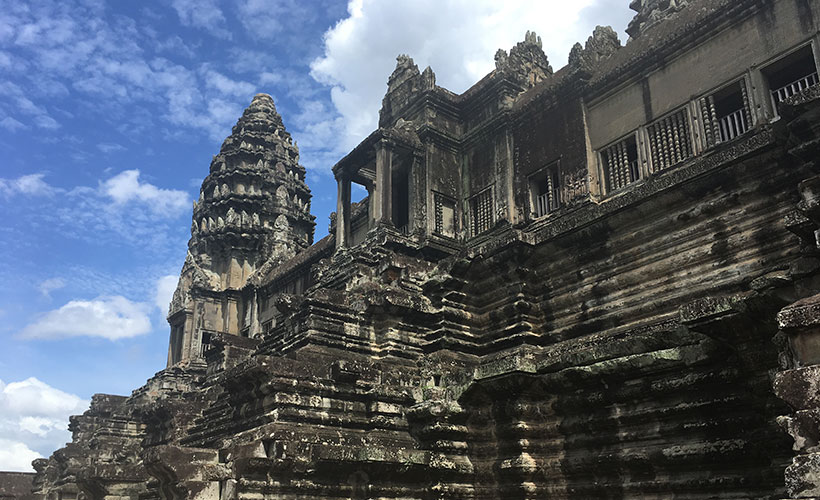 Cambodia is famous for its Angkor Wat temple ruins (popularised by Angelina Jolie in Tomb Raider), the Killing Fields, and the S21 genocide museum. On a lighter note, Cambodia is also known for its spin on food. Think divine French cuisine and (ahem) 'happy' meals. However, there are a few lesser-known facts about Cambodia that would be useful to know before you visit.
1. Cambodia uses two currencies
Riel is the official currency of Cambodia, but you will also use USD. Most places quote prices in USD, however, your change will be given in Riel. Don't be alarmed, this is normal. ATM machines in Cambodia issue both USD and Riels, but foreign ATMs don't dispense Riels.
Tip: I found it useful to install the XE app on my phone to help me track the multiple currency conversions. I used to use a different currency converter until I realized XE converts multiple currencies simultaneously.
2. The Kampot pepper farms
Have you ever tried a Kampot pepper? If you haven't, you're in for a real treat. It has a slightly sweet, tangy flavour that delicately teases the palette and stays in your mouth for a very, very long time.
There's growing international demand for this fragrant spice and you can see the different varieties being grown and harvested at:
Tip: Make sure you try the Kampot crab dish at one of the many restaurants near the Kampot Fish Market. Prepare to have your mind and tongue blown.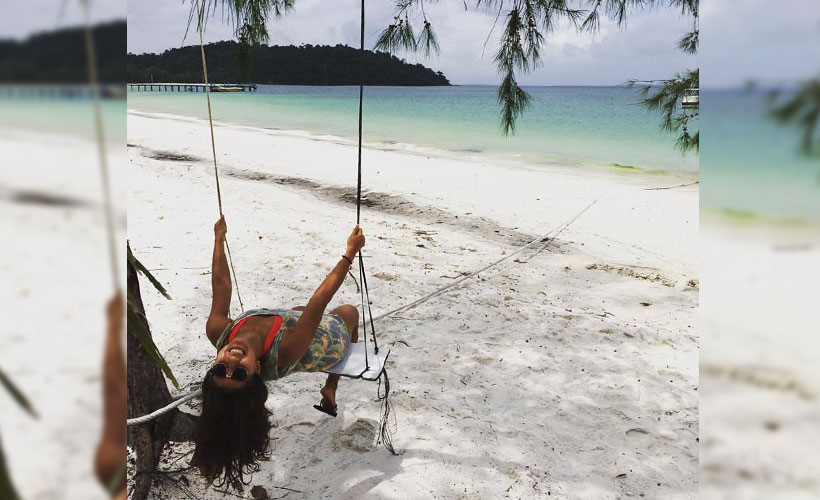 3. Bioluminescent plankton in Koh Rong
Do you remember that enchanting scene in Avatar where all the trees lit up in the dark and magnificently throbbed to the spirit of the earth? You can experience this magical phenomenon in Koh Rong, Cambodia! The beach has bioluminescent plankton that radiates little sparkles of light in the ocean. Boat tours cost around USD10 and you can swim in the glowing sea and pretend you are in Avatar.
4. A riverside waterpark
Nestled in the village of Snam Brampi there is a riverside waterpark hostel equipped with swings, a jumping blob and a waterslide that launches you into the air straight into the river! Arcadia Backpacker also offers hiking, ping pong and pool tables, and hammocks to chill and relax on. They organise game nights to help everyone socialise and have fun. Accommodation ranges between USD5 for a dorm bed to USD17 for a private room.
Tip 1: Please try and angle your body correctly or at least google how to, before you go on the slide. I launched myself off it and landed incorrectly resulting in a burst eardrum!
Tip 2: They only accept cash an there are no ATMs nearby.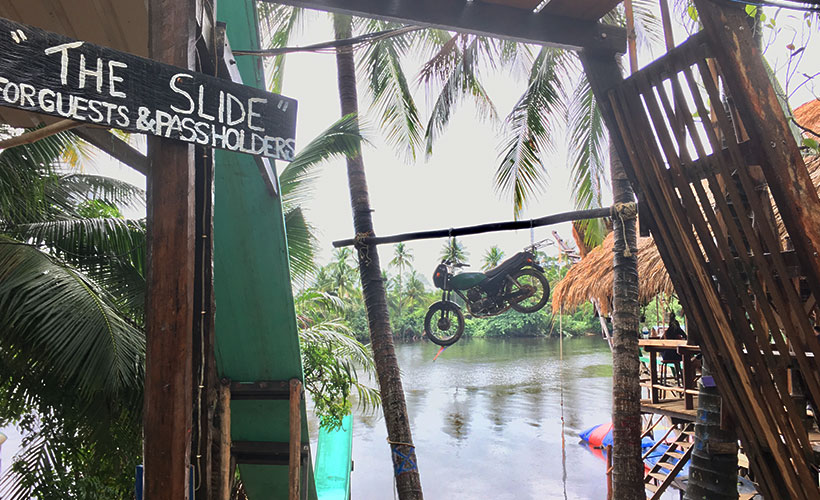 5. Beware of the baby milk scam
As I was walking through Pub Street in Siem Reap, a young bedraggled mother approached me. She didn't want money, instead, she wanted me to help buy her sleeping baby, milk powder. "My baby is hungry," she said. My heart dropped; she needed my help!
I was about to march to the closest minimart when a fellow traveller warned me that it was a scam. The milk formula that's purchased is promptly returned to the store and the proceeds are split. The issue is, it's been speculated that the baby beggars are overseen by crime organisations in Cambodia.
What's more troubling is that the babies seem unnaturally docile; a strong indication that they are drugged.
Cambodia is an incredible place that offers sumptuous local treats, adventurous activities, and a chance to immerse yourself in its unique history and architecture. Throughout my travels in Southeast Asia, I can honestly say Cambodia is one of the friendliest and most welcoming nations.
Have you visited Cambodia? Please share any tips I missed out on in the comments below!
* All photos courtesy of the author
[zf_post_boxes widget_hide_desc="true" num_post="3″ post_id="28432, 22399, 22953″]
Get all the latest travel stories from Zafigo. Follow us on Facebook, Twitter, and Instagram.