As the cover girl of Vietnam, Hoi An immediately comes to mind for anyone interested in the country's ancient rituals and historic sites. Famous for its streets lined with paper lanterns, small cobbled lanes, and tailoring houses, Hoi An still bears characteristics of French colonial rule and is a place of great significance in Vietnamese culture.
Given the long, thin shape of the country, Hoi An is a convenient place to stop on your tour of Vietnam. Be sure to give at least two days to this ancient town so you can discover hidden gems and learn about its sacred culture.
But before that, why Vietnam?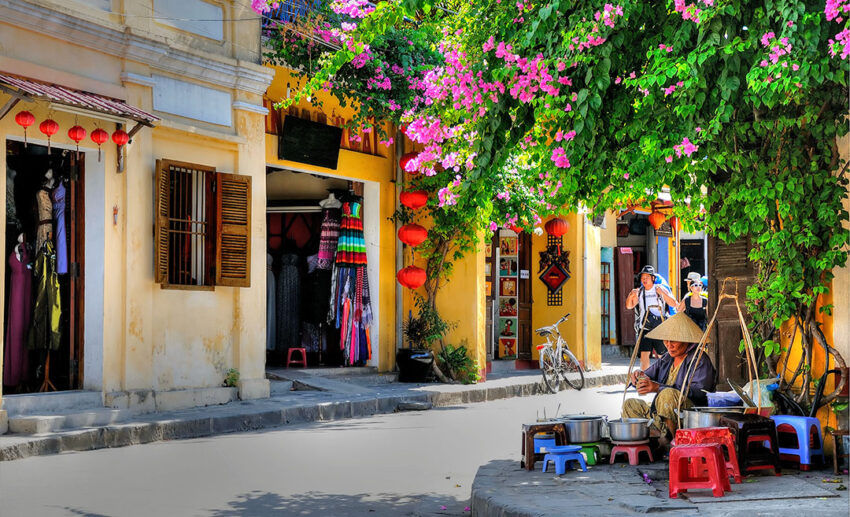 Famed for its hectic cities that neighbour peaceful rice paddies and endless forests, it's a country of stark contrasts. This gives Vietnam a special place in the hearts of travellers. Plus, it's remarkably easy to backpack from the north to south of Vietnam and vice versa. Simply by going in a straight line, you're likely to hit all the popular spots!
It's also very affordable by Western world standards. And that's brilliant news for foodies who want to try as much of the local cuisine as they can. Indeed, you can dine out at street stalls for all three meals of the day with little consequence to your wallet.
Last but not least, Vietnamese culture is something truly unique and special. As a country shaped by years of French rule without dampening its own identity, you'll find Southeast Asian practices merged with those imported from Europe. This makes for dazzling combinations that surprise you at every turn.
Things to do in Hoi An Ancient Town
Hoi An is like a perfectly preserved piece of history. Whilst the rest of Vietnam has embraced modern living, Hoi An remains immune, with its historic town composed of charming French and Asian-style houses, complete with dinky shutters and bright paint. Because of this, it has been awarded UNESCO World Heritage status.
Here are a few things you should do while you're there:
Visit Quan Cong Temple
This temple is a peaceful retreat from the touristy streets, a shimmering Chinese pagoda temple that glistens with different shades of red and gold. Enjoy all this pagoda offers, and remember to take off your shoes!
Discover Hội An Night Market
As the paper lanterns come on, the night market comes alive, with local vendors selling just about everything. Take in the buzz and peruse the stalls until they close at 10pm.
Experience Vietnamese tea culture
Vietnam boasts an ancient tea culture that puts the giant British mug to shame. Turning tea into an art form, enjoy the ceremony of tea drinking in their silent tea houses whilst fully connecting to all your senses.
Spend time at the beach
After taking in the sights and sounds of the historic centre, many tourists visiting Hoi An choose to hire a bicycle and cycle through the rice paddies to the popular An Bang Beach. The beach is only 5 kilometres from Hoi An town centre and offers travellers a relaxing way to spend an afternoon.
Hoi An's must-try culinary delights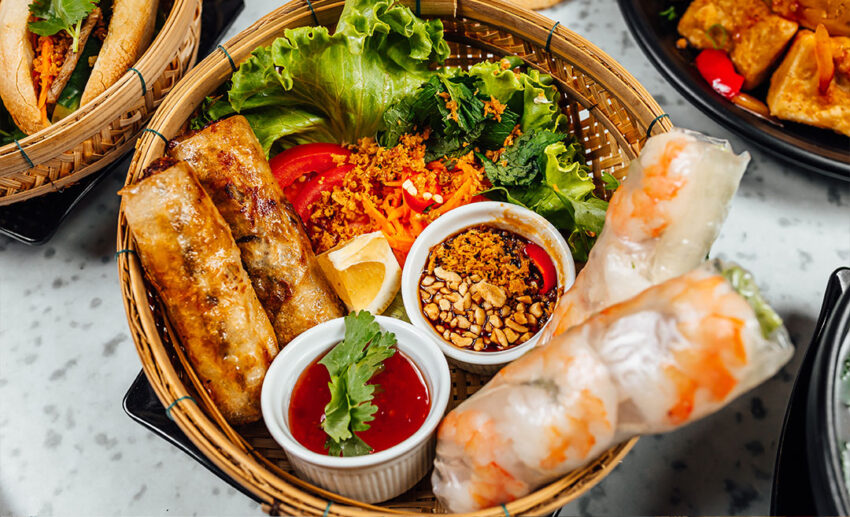 A visit to Hoi An wouldn't be complete without savouring the local food. Vietnamese cuisine is well-known to many travellers, but when visiting the country, you'll find that the cuisine varies between provinces.
In Hoi An, many of the dishes you'll try will be local to the area or the province of Quang Nam. Hoi An's history as a trading port is reflected in its food, with culinary influences from China, Japan, and Europe.
Popular dishes to try whilst in Hoi An are:
Cao lầu (Rice noodles with pork)
A signature dish unique to Hoi An made with local ingredients and a secret recipe.
Bánh mì (Vietnamese baguette sandwich)
Although not unique to Hoi An, Banh Mi is still well worth trying when visiting the town.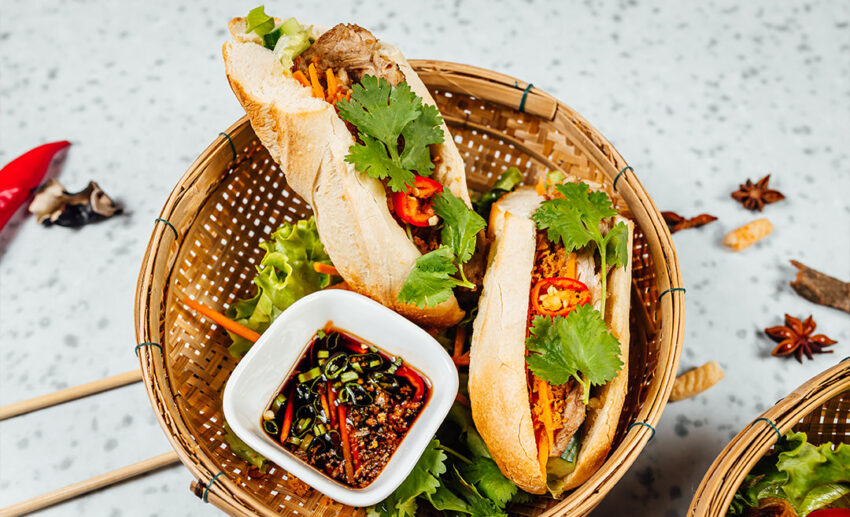 Cơm gà (Vietnamese chicken rice)
If you've had enough noodles, try Cơm gà, a signature Hoi An rice dish served with shredded chicken.
Bánh ướt thịt nướng (Grilled pork spring rolls)
This dish can be found as a street food, and portions are generous. To eat the dish like a local, place the skewer of pork on top of the rice paper, add herbs to garnish, wrap tightly, and remove the skewer. Dip in a peanut sauce before eating.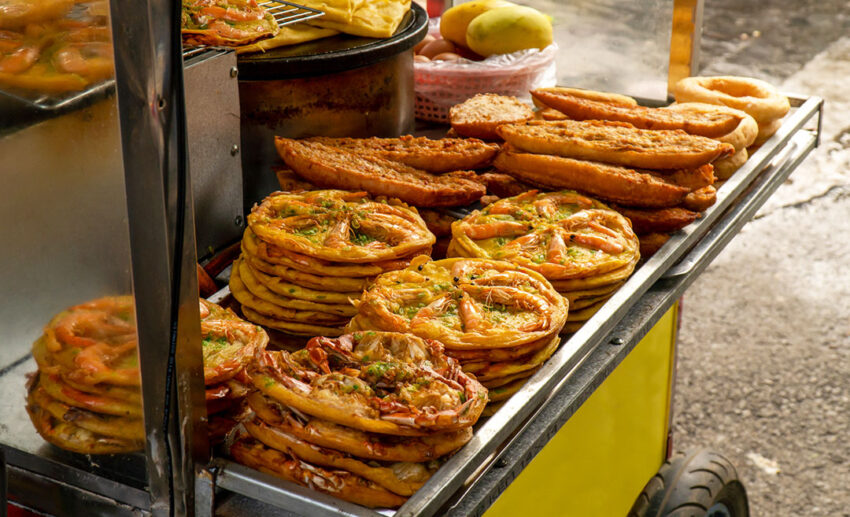 Bánh xèo (Savoury Vietnamese pancake)
The pancake is served with rice paper, herbs, and a sauce. If you wish, take a portion of the pancake, wrap it in rice paper and some herbs, and dip it in the sauce. It makes for a very tasty dish.
Hoi An has something for everyone and is well worth visiting when in Vietnam.