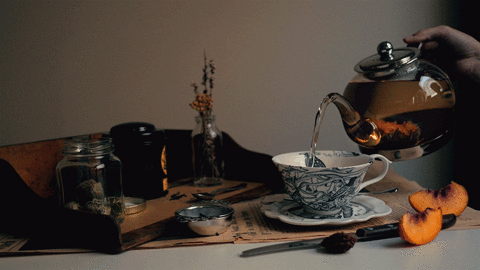 Tea culture is pretty prevalent in Malaysia. Be it breakfast, lunch, dinner, or supper, there's always a good occasion to grab a cuppa with friends, or in Cantonese terms, yum cha. From modern matcha cafes to quaint kopitiams selling teh O (hot black tea), there are a plethora of tea-based drinks to enjoy. For instance, if you're a sweet tooth, bubble tea is huge here too, as the most popular boba joints have lines snaking 'round the block. Clearly, Malaysians love their tea, and we have the BOH tea plantation in Cameron Highlands to prove it. 
However, CK Liew of Tea Trade Association of Malaysia notes that of all the tea varieties out there, Chinese teas aren't highly consumed amongst Malaysians. Ask any local millennial about places to drink authentic Chinese tea and they'll probably tell you to check out the nearest Chinese restaurant, or worse, they might not even know… yikes! Read on and we'll clue you in on what you need to know, and more importantly, where to get your fix.
History of tea in Malaysia
Malaysia's been acquainted with tea as early as the 15th Century AD, when Chinese Admiral Cheng Ho brought tea during his seven voyages. During these voyages, he'd made Melaka (then a bustling trading port) his stopover and introduced tea drinking to the local merchants. Since then, tea culture has been ingrained in the daily lives of the immigrants and Melakan residents. However, it wasn't until 1929 that the first tea plantation in Malaysia was set up at Cameron Highlands. From then onwards, tea production and consumption rooted itself into Malaysian culture.
Types of Chinese tea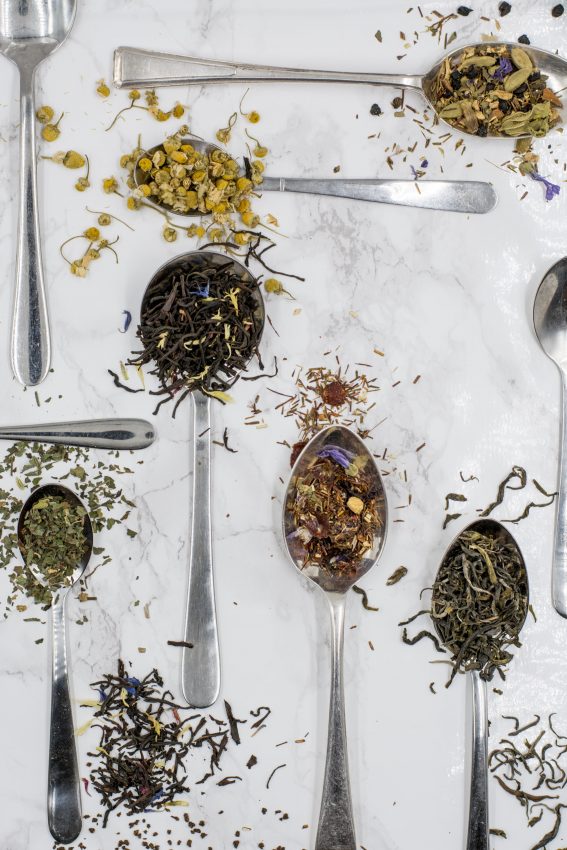 To fully appreciate Chinese tea, one must familiarise themselves with the different types available. Here are six of them:
Green Tea: This is a tea made from the leaves and buds of the Camellia sinensis (tea shrub) that have not undergone the withering and oxidation process to make oolong and black teas. The appearance of the tea leaves ranges from either slim or curled. 
Yellow Tea: Closely resembling green tea in terms of processing, yellow tea requires an extra step of encasing and steaming the tea before being drunk, giving it a more mellow taste. Known as huangcha, it's a rare and expensive variant of Chinese tea. 
White Tea: These are tea leaves that are mildly processed before consumption. White tea leaves are made by leaving them under the sun to dry, or with gentle processing.
Oolong Tea: Oolong Tea is semi-fermented, giving it distinct qualities. Its processing allows the drinker to enjoy the fresh fragrance from green tea coupled with the rich flavour of black tea.
Black Tea: More oxidised in comparison to oolong, yellow, white, and green teas. Black tea is also known as red tea or hongcha due to the colouration of the fermented leaves. Unlike other teas, black tea retains its flavour over the span of several years.
Dark Tea: Also known as fermented tea. These teas are usually stored over a period of time, ranging from months to years. The exposure to humidity and oxygen gives it an aged look and taste. These teas are often sold in the form of balls or pressed plates.
Modern tea rooms worth checking out
Now for the important part – where to enjoy these aforementioned teas! Tea has gained a new appreciation in Malaysia, birthing the following locations where you can enjoy some choice brews.
Tanah dan Air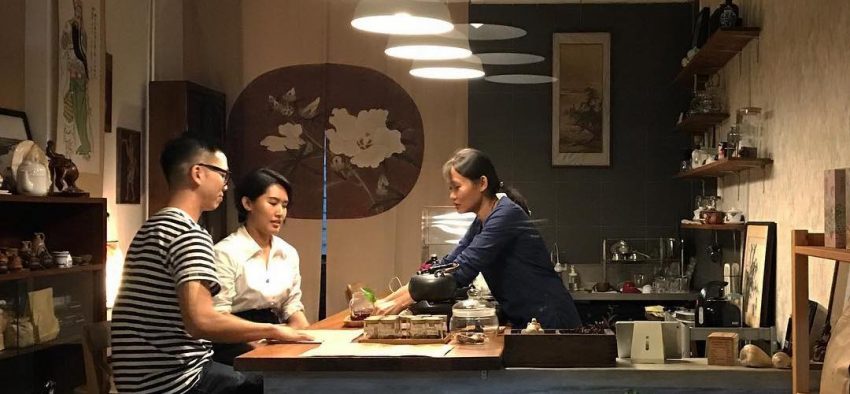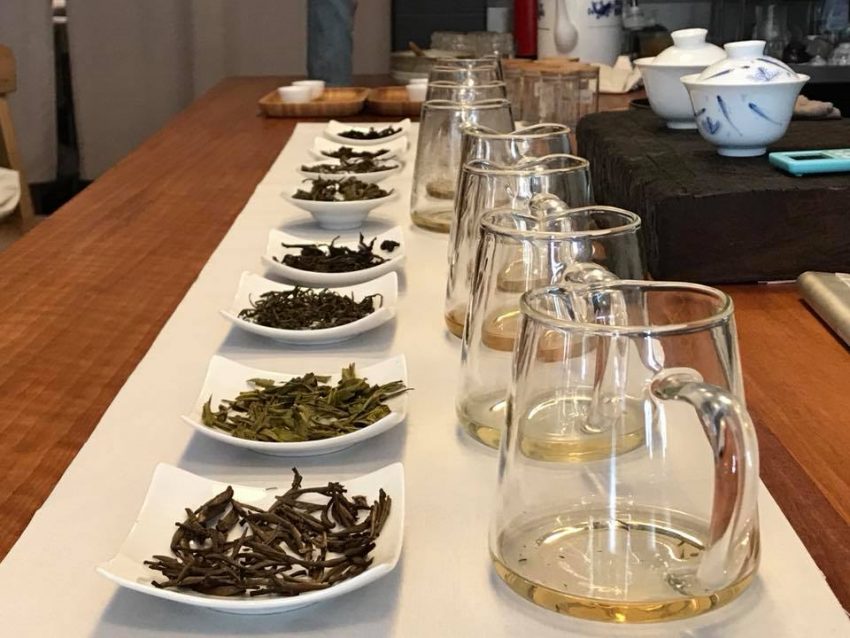 Nestled at the ground floor of Happy Mansion Apartments in Petaling Jaya, Tanah dan Air is a cosy tea bar owned and operated by tea artist Siow Fei. You are greeted by the aroma of freshly brewed tea and a curated variety of Chinese teas on the menu. Then, take your time to unwind and sit by the bar to learn about different types of tea available. Tea brewing and tea identification workshops are also held every Sunday. 
Instagram | Facebook
Address CG3b Happy Mansion, Jalan 17/13, Seksyen 17, 46400 Petaling Jaya, Selangor
Operating hours Wednesday to Sunday, 12pm to 9pm. Closed on Mondays and Tuesdays
Leaf Lohas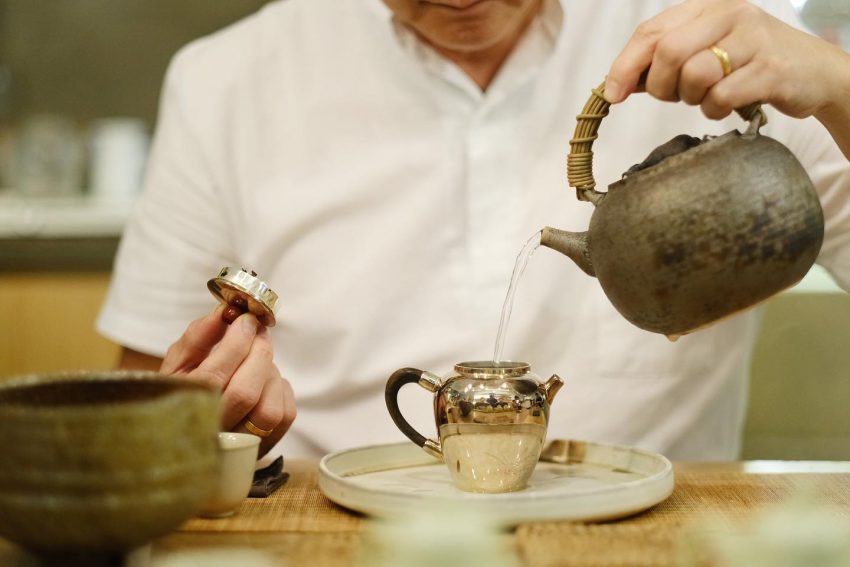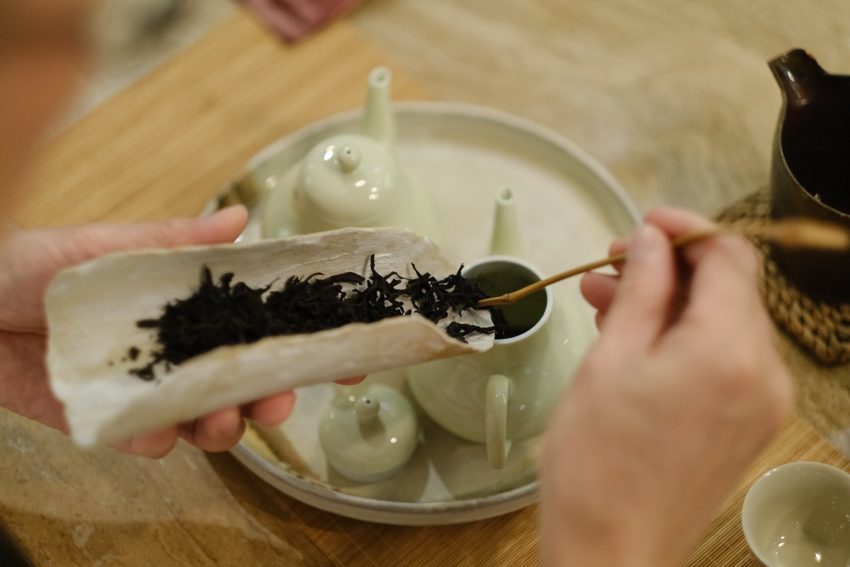 At Leaf Lohas, simplicity is the name of the game. Interior designer-turned-tea sommelier YC Yap combines the appreciation of traditions and modernity to encapsulate the tranquillity of enjoying tea. Located in Cheras, this boutique tea room serves a fine selection of homemade desserts as well as lifestyle accessories. Tea introduction classes are also available. Remember to make reservations on their website before you visit.
Instagram | Facebook | Website
Address A-3UG, Dataran, Jalan C180/1, C180, 43200 Cheras, Selangor
Operating hours Monday to Thursday, 11am to 7pm. Friday and Saturday, 11am to 9pm. Closed on Sundays. By appointment only
Jing-Si Books and Café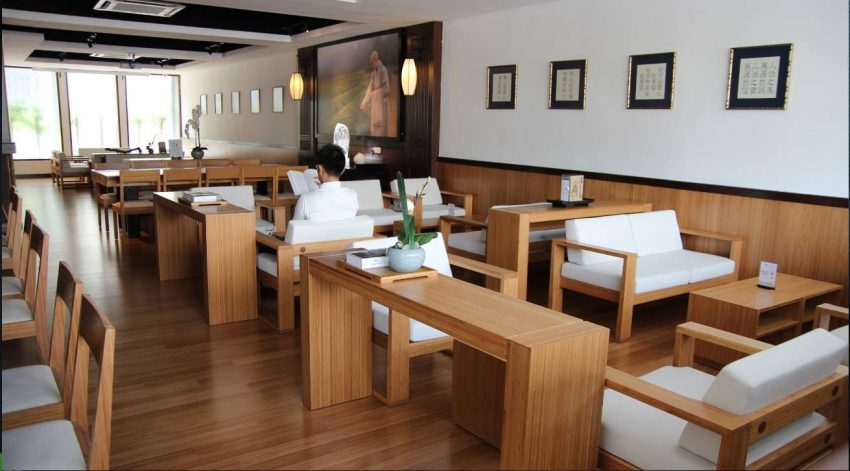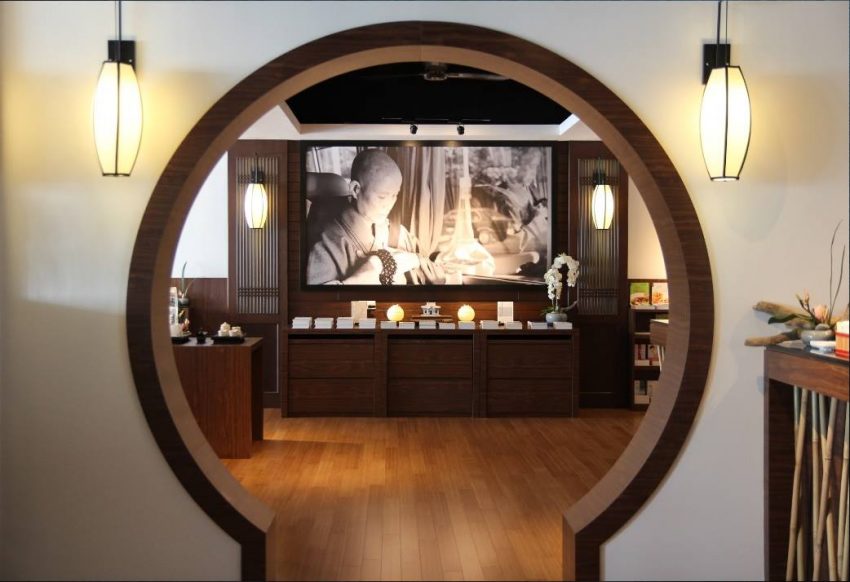 Jing-Si Books and Cafe is a cafe-cum-bookstore wholly operated by Tzu Chi Malaysia. The calm and inviting atmosphere of the cafe invokes a sense of zen even amongst the weariest of travellers. There are multiple branches spread across Kuala Lumpur and Petaling Jaya, mostly in residential neighbourhoods. The beverages served here are reasonably priced, while the teas served at the cafe are also available for purchase.
Instagram | Facebook | Website
Address Multiple outlets, refer to their website
Operating hours Varies depending on outlet
Tea+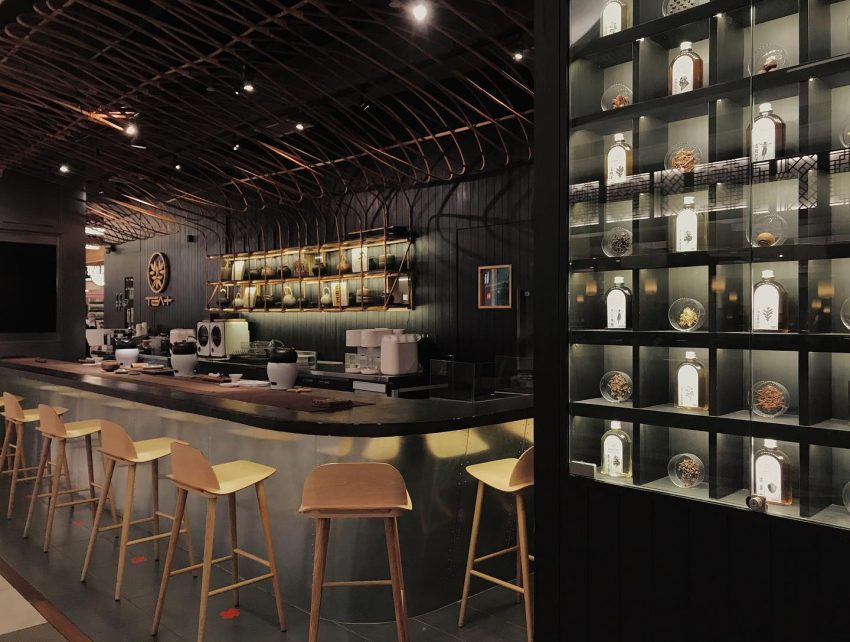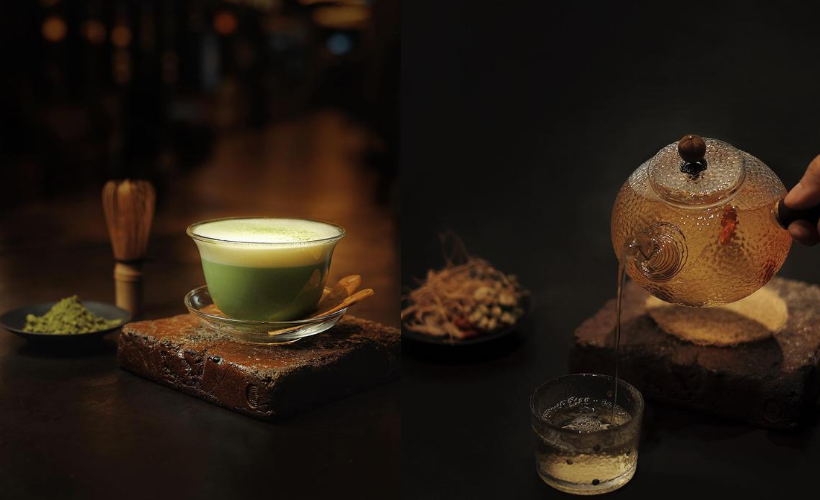 Strategically located at The Gardens Mall, Tea+ is a new tea bar concept introduced by Purple Cane Tea House. Fashioned with earthy tones and sleek glassware, Tea+ offers tea-drinkers a display of tea brewing with the open bar. Infusing modernity with traditions into their menu, the Nitrogen Infused Tea and Cold Brew Tea series are a definite must try. Tea+ prides themselves as the first artisan tea bar experience in Malaysia, and tea masterclasses are also available. 
Instagram | Facebook
Address The Garden, Lot LG206, LG Floor, Mid Valley City, 59200 Kuala Lumpur
Operating hours Open daily, 10am to 10pm
Hojo Tea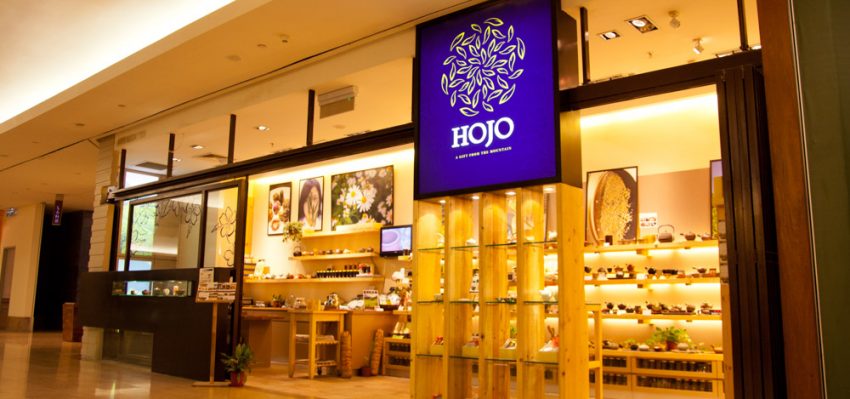 A major Japanese purveyor of fine brews, Hojo specialises in both Japanese and Chinese teas. The charming little store in The Gardens Mall boasts a wide selection of Japanese clay teapots for sale as well, with knowledgeable staff ready to educate customers on the varieties of tea. 
Facebook | Website
Address Lot T-215, 3rd Floor The Gardens, Mid Valley City, Lingkaran Syed Putra, 59200 Kuala Lumpur
Operating hours Open daily, 10am to 10pm
Purple Cane Tea Art Centre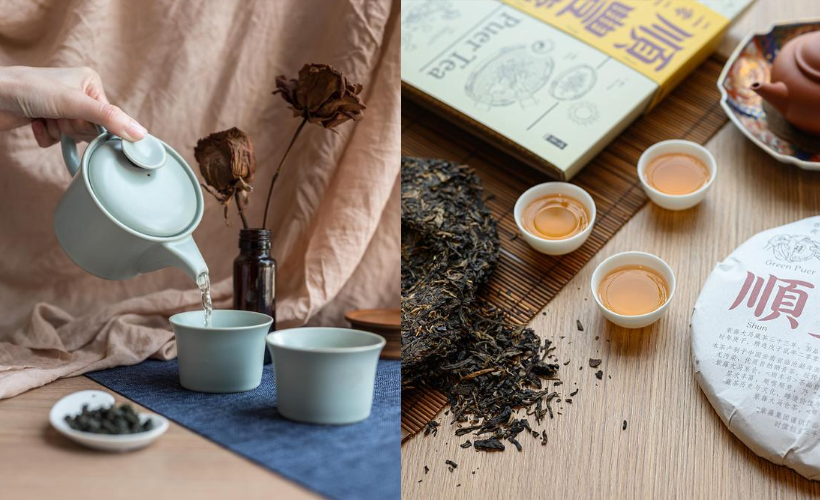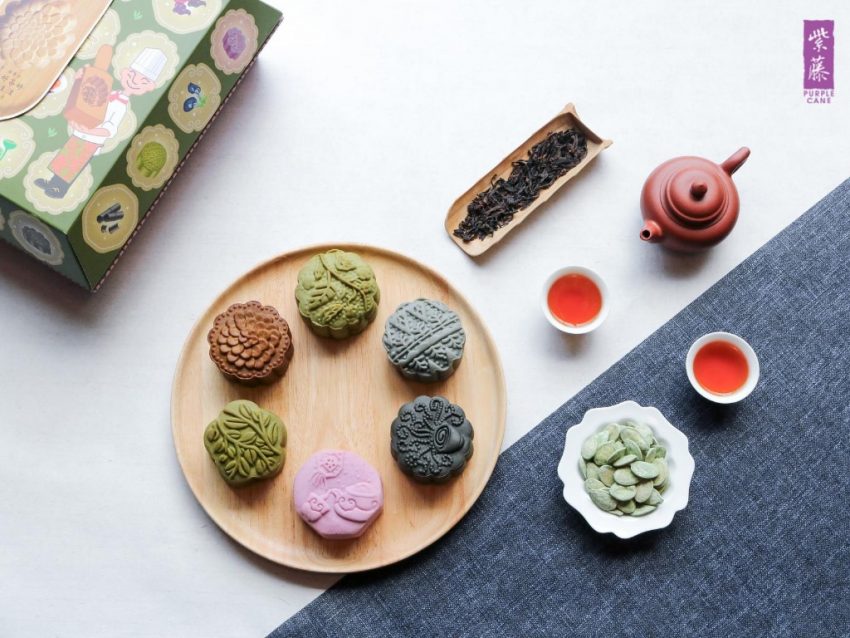 Purple Cane has been one of Malaysia's leading tea wholesalers since 1987. With multiple tea art centres around the country, Purple Cane has established itself as a major tea retailer determined to share the art of brewing tea. Some of the art centres also double as a restaurant and tea room, so head over with your friends and family for an authentic tea experience paired with traditional Chinese food.
Instagram | Facebook | Website
Address Multiple outlets, refer to their website
Operating hours Varies depending on the outlet
Follow Zafigo on Instagram, Facebook, and Twitter. Sign up to our bi-weekly newsletter and get your dose of travel tales, tips, updates, and inspiration to fuel your next adventure! 
[zf_post_boxes widget_hide_desc="true" num_post="3″ post_id="25173, 37873, 37624″]