Cruises have become an increasingly exciting option for adventurers worldwide seeking unique travel experiences. Blending discovery, rejuvenation, exciting exploits, and the chance to connect with others, hopping on a cruise ship resonates with the hearts of those with an adventurous spirit. And if you're a woman traveller searching for a life-changing journey, choosing to go on a cruise unveils a tapestry of unparalleled offerings and cherished memories.
From peaceful serenity to a range of captivating destinations and personalised activities, let's dive into the various reasons that make cruise travel a compelling adventure for women explorers.
1. Strict security and safety measures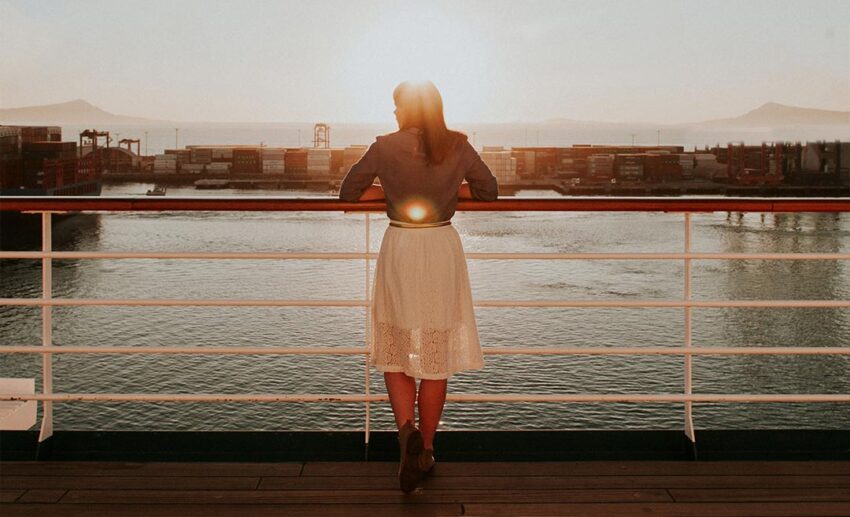 One of the many concerns for any female traveller, and possibly the deciding factor, is ensuring security and safety. There's a checklist of factors for solo female travellers before heading anywhere, with safety consistently at the forefront. The reassuring news is that cruise ships are renowned for their stringent security measures and unwavering commitment to passenger safety.
With surveillance systems, controlled access points, and a dedicated team of onboard security staff, cruise ships offer a cocoon of protection for women travellers –– this helps ensure their trip is memorable and completely safe.
The self-contained environment of cruise ships adds an extra layer of assurance, minimising the chances of encountering unfamiliar faces and potentially unsafe situations. This setup also reassures solo female travellers, letting them go about their journey with confidence and peace of mind.
2. Diverse destinations in one trip
Opting for a cruise adventure with a reputable line such as Royal Caribbean has a significant advantage: the ability to explore multiple destinations within a single trip. Unlike conventional getaways that entail the repetitive chore of packing and unpacking at each stop, a cruise offers a seamless alternative. It affords travellers the luxury of experiencing diverse destinations without the hassle of constant packing and unpacking.
For women travellers, this is a particularly sweet perk. A cruise journey enables them to explore various countries and cultures, indulging in a range of experiences, all while basking in the comfort of their cabin aboard the expansive cruise ship.
3. Extensive onboard amenities and activities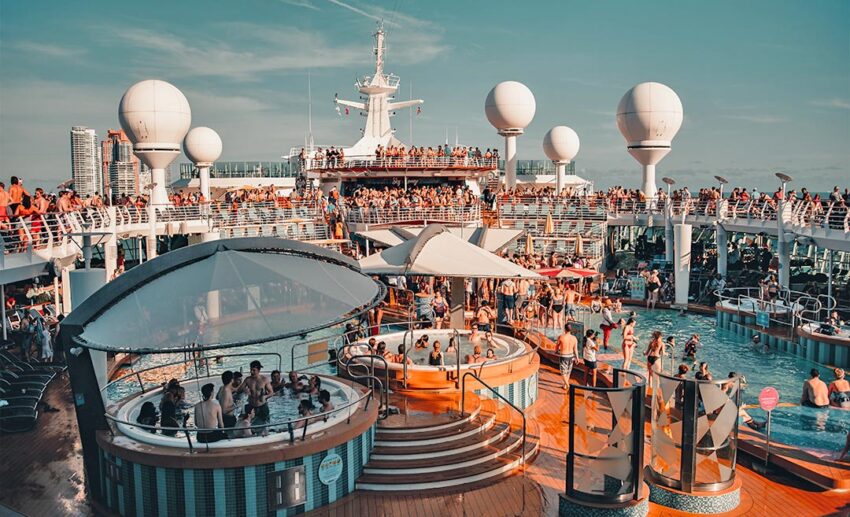 Cruise ships are well-known for offering abundant onboard amenities and activities, ensuring that boredom is impossible. The spectrum ranges from lavish spas and fitness centres to impressive theatres, inviting pools, and even onboard shopping. Whatever your preference, they have it all.
Imagine indulging in rejuvenating spa sessions and being swept away by live entertainment. And if you're looking for a voyage that caters even more to your tastes, consider a cruise line like Princess Cruises. They specialise in curating experiences that are second to none for women travellers, transforming each moment into a memory that'll stay with you forever.
4. Social opportunities
Cruise travel is an ideal option for female travellers seeking to socialise and connect. Onboard, you'll have plenty of opportunities to get to know fellow travellers through shared dining and activities.
This makes it easy for women to meet like-minded people from around the world, form new friendships, share stories, and create lasting memories during group excursions and over meals.
5. Professional staff and excellent service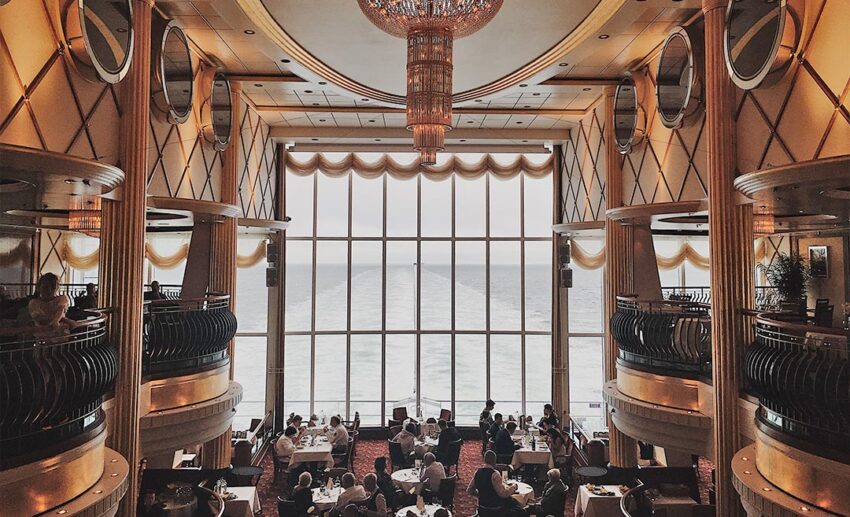 Cruise ships are renowned for their professional staff and exceptional service, guaranteeing guests a comfortable and pleasant experience throughout their journey.
The crew, ranging from cabin stewards to restaurant servers, consistently goes the extra mile to meet guests' needs, which is always nice when travelling alone. This establishes a supportive atmosphere for women travellers, enabling them to enjoy the cruise journey without any concerns.
6. Unique experiences and activities tailored to women
Many cruise lines like Princess Cruises, offer customised activities and experiences designed to align with the preferences of women travellers. Some offerings include wellness retreats, women's empowerment workshops, and themed excursions.
These specialised activities are thoughtfully tailored to cater to the interests of female travellers, ensuring they partake in distinctive experiences that deeply resonate with their passions, which ultimately elevates their journey.