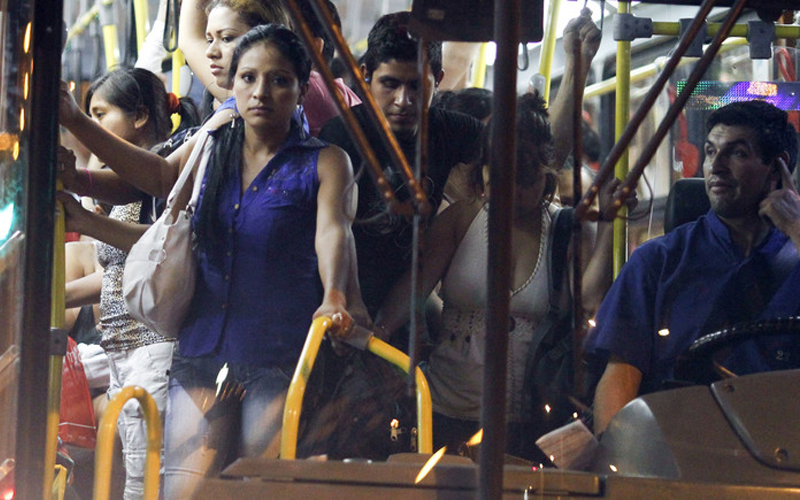 It's an experience many women who have taken the public transportation have experienced – stray eyeballs lingering on you, men touching themselves as they stare, a hand amongst a sardine can of people accidentally brush up against your thigh.
For a woman, taking the public transportation in a foreign land can be daunting. Not only do you need to decipher the route, figure out the correct bus to take, make sure you get off the right stop, you also have put your guard up just in case someone decides to do something "funny".
The writer of this article has had her own share of sexual harassment on crammed buses and trains herself. It has happened to her in her home country, it has also happened whilst she was travelling overseas.
No matter in the first world or developing countries, millions of women face harassment, violence and intimidation on public transportation systems on a daily basis. The Thomson Reuters Foundation and polling company YouGov asked more than 6,550 women in 15 of the world's 20 largest capital cities how safe they felt when travelling on public transport. The questions addressed five points:
How safe women felt travelling alone at night
The risk of being verbally or physically harassed
The likelihood that other passengers would come to their assistance
Trust that the authorities would investigate reports of harassment or violence
The availability of safe public transport
As a result, they identified major cities with the most dangerous public transportation system for women. The results are as below: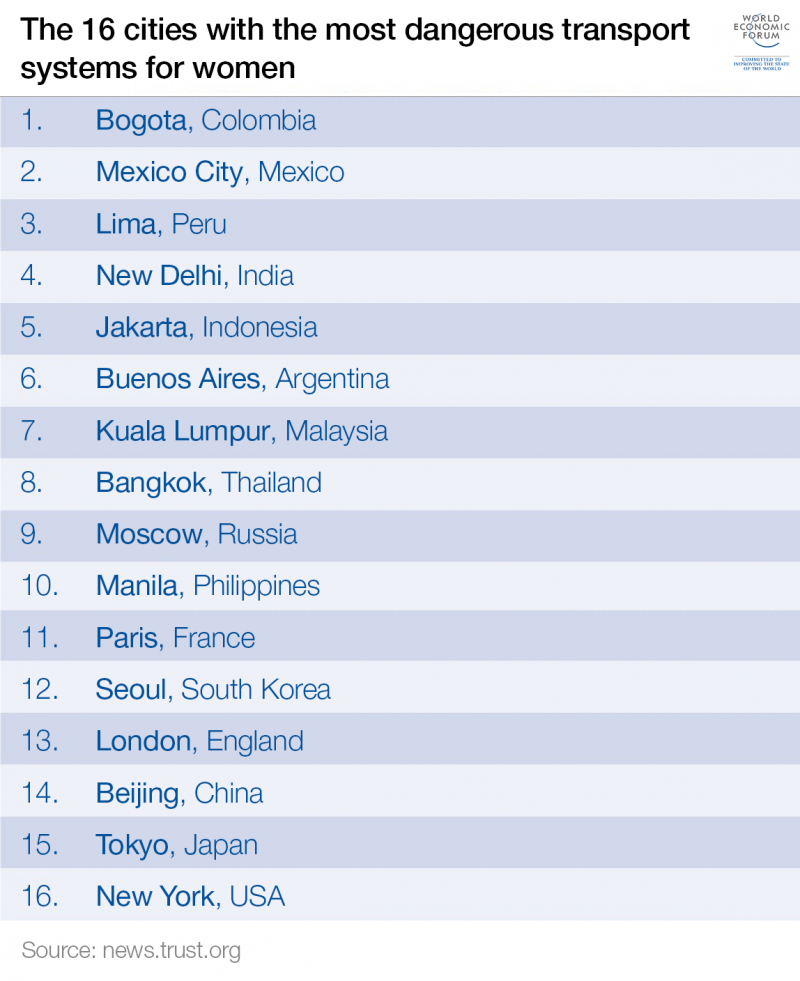 High up the list are three Latin American capitals – Bogota, Mexico City, and Lima, with more or less 60% of the women surveyed reporting physical harassment while travelling. Mexico City fared worst. 64% of the 380 women questioned said they had been groped or otherwise harassed on public transport. 58% reported the same in Lima the figure, while in London, the fourth-safest city in the poll, the figure was only 19%.
Ironically enough, several of the countries on the list have designated women-only transport system. Malaysia, Mexico and Japan have women-only train carriages while India has pink auto-rickshaws for women.
Violence and the threat of abuse restrict women's and girls' freedom of movement, says UN Women on its website. "It reduces their ability to participate in school, work and public life. It limits their access to essential services and their enjoyment of cultural and recreational opportunities. It also negatively impacts their health and well-being."
[box color="#89c44c "]Related: In the US, an all-women version of Uber is helping women to ride safer. For more details, read Sorry Uber, This Woman-Only Rideshare App Is What We've Been Waiting For [/box]
Story via World Economic Forum.

Read Next:
| | | |
| --- | --- | --- |
| | |   |
| Are Women Really That Unsafe On Public Transportation In Kuala Lumpur? | | |
Get all the latest travel stories from Zafigo. Follow us on Facebook and Twitter.