Chaotic, congested, and vibrant are just some of the words used to describe Chandni Chowk, the busiest market in Old Delhi. Every day, thousands of people explore its labyrinth of stalls selling everything from spices and traditional treats to fabrics, silverware, and electronics –– all at dirt-cheap prices.
But this market exuded a different kind of charm when it was first conceived by Mughal princess Jahanara Begum almost 400 years ago. Jahanara, the eldest child of emperor Shah Jahan and his wife Mumtaz, was one of the Mughal Empire's most powerful women.
How Chandni Chowk came to be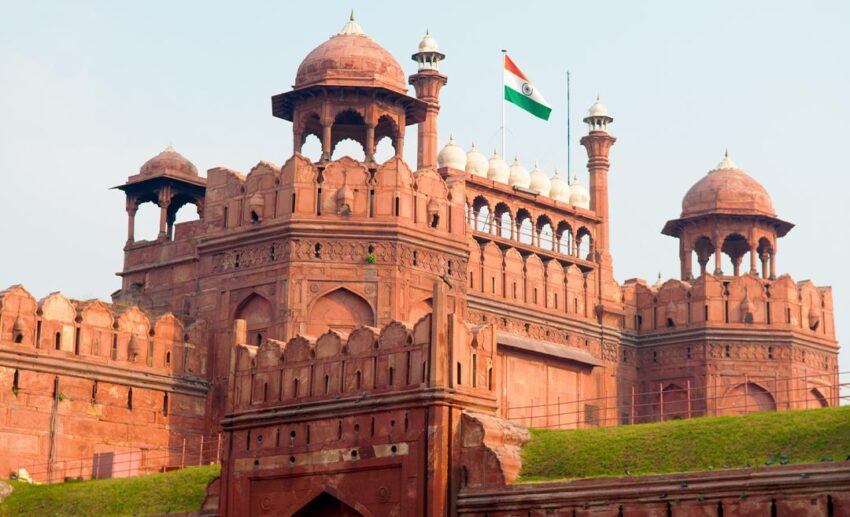 She had an affinity for architecture, much like her father, who commissioned iconic monuments like the Red Fort and Taj Mahal, one of the finest examples of Mughal architecture. When the emperor established Shahjahanabad (now Old Delhi) in 1648, Jahanara added her own touch to this new walled city, designing a slew of structures, including Chandni Chowk.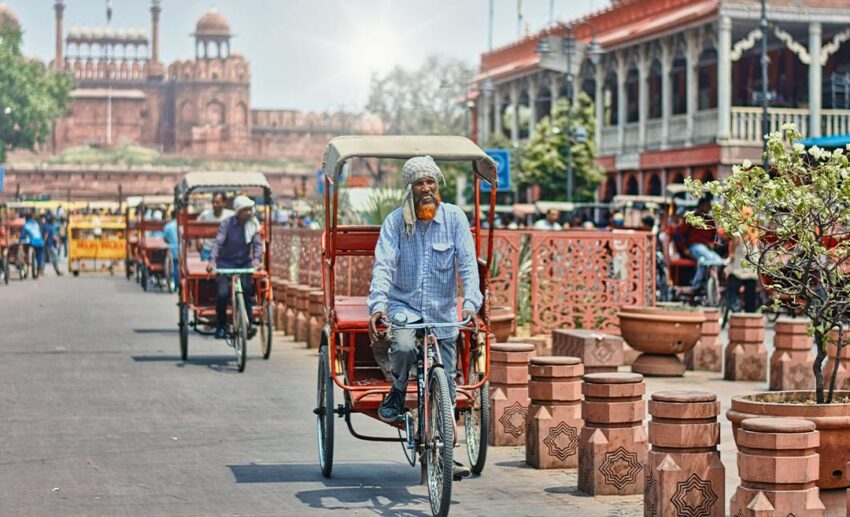 The bazaar, built in 1650, was a testimony to Jahanara's penchant for aesthetics. In the heart of the main stretch that ran from the Red Fort's Lahori Gate to Fatehpuri Mosque was a tree-lined canal that broadened into a pool. People would soon call the bazaar Chandni Chowk or 'moonlight square', a reference to the reflection of the glowing moon on the pool's surface on clear nights.
What's unique about it
However, the most unique feature of the market was the opulent caravanserais reserved for the wealthiest merchants. The marketplace soon became a trade artery in Shahjahanabad, with 1,560 shops lining the streets, hawking items that included street eats, precious stones, and even goods from China.
Chandni Chowk began to erode after the Indian Rebellion of 1857, when many of the buildings were destroyed. When the British took over the walled city, they covered the canal and bulldozed the caravanserais and other parts of the market to build new colonial structures.
The uprising of Chandni Chowk once more
For decades after, the market lost its grandeur, with cars, rickshaws, and people flooding its main promenade and the adjoining streets that would become part of Chandni Chowk. Since 2018, Chandni Chowk has undergone a massive facelift. The main stretch spanning 1.3 kilometres is now a car-free zone, replete with Mughal-style red sandstone benches, where 250 trees will soon stand.
The makeover is ongoing, but in a few years, visitors will once again be able to enjoy the market –– the way its architect, Jahanara Begum, envisioned it.
This story was originally published on AirAsia. Zafigo republished this story in full with permission from the publisher, simply because good stories should be read by as many people as possible! If you have stories that will be of interest and useful to women travellers, especially in Asia, please get in touch with us at info@zafigo.com.