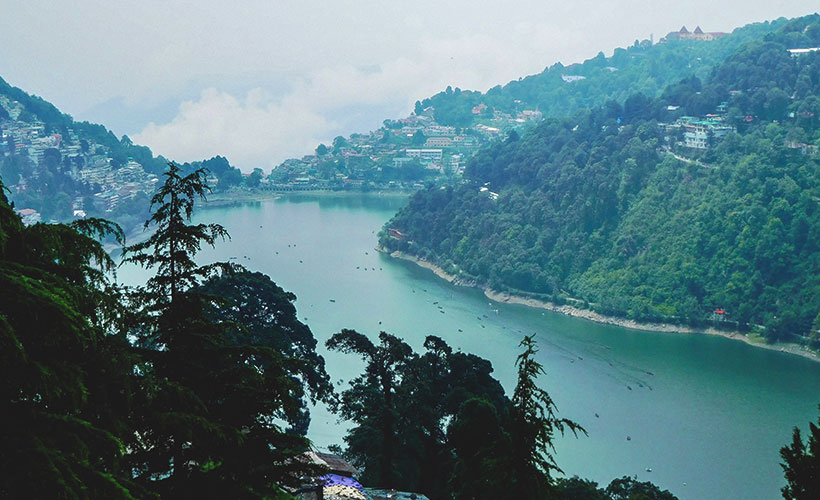 There's a quote by author John Lubbock that goes, "Earth and sky, woods and fields, lakes and rivers, the mountain and the sea, are excellent schoolmasters, and teach some of us more than what we can ever learn from books." Well, if you really want to know whether nature is our biggest teacher, come to Nainital in India to find out. Blessed with Mother Nature's abundance, it serves as the starting point to your sojourn in the Kumaon region's mountains.
Nestled between the Kumaon Hills, many holidaymakers come wandering through here. Nainital is a popular hill station and district in India that mesmerises every visitor with its unique charm and pleasant climate all year round. It's a small town in the state of Uttarakhand and boasts spectacular sceneries and lakes that'll take your breath away. In addition, Nainital is peppered with elegant colonial buildings that only serve to amplify the beauty of this place.
Nainital is well-connected to major cities via road, air and rail, making it a popular destination for road trips and weekend getaways from Delhi. So if you're headed here by road, expect a seven-hour drive from Delhi through National Highway 9 (NH9) with a beautiful uphill stretch and epic views.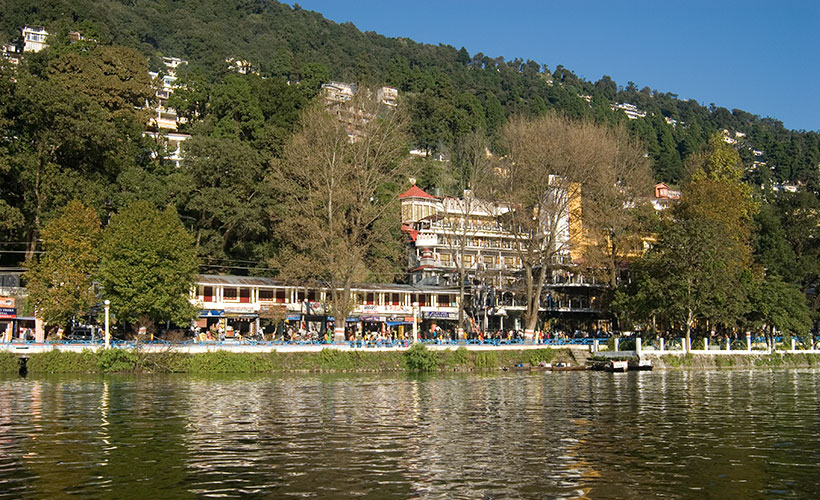 Recreational activities here include boating, sailing, kayaking, camping, paragliding, jeep tours, canyoning, and many more, making this place ideal any type of vacation. Shoppers needn't feel left out as Nainital has a shopping street and Tibetan market. Street shops, cafes, gaming arcades, and shopping centres are a major attraction for visitors on Nainital's Mall Road.
Going back to nature (Nainital's real highlight), here are some amazing places in and around town that you shouldn't miss:
1. Naini Peak
The highest peak in Nainital also goes by the name 'China Peak'. With an altitude of 2,615 metres, it provides a stunning view of the majestic Himalayas and an aerial view of the city. Naini peak offers trekking and horse riding with excellent views in the lap of nature. Nainital is a picturesque destination for trekking tours in India, proving as a challenge to even the most avid trekkers. On your way to Naini Peak, you'll pass beautiful rhododendrons, deodars, and cypresses. Naini Peak is a quiet and peaceful place to observe the Tibetan borders.
2. Tiffin Top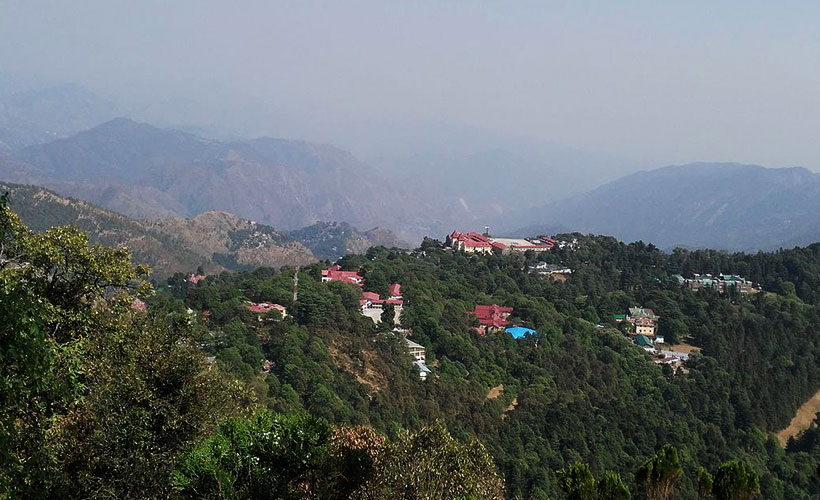 At a height of 2,290 metres, Tiffin Top was built in memory of a famous painter named Dorothy Kellet. The stone perch on Tiffin Top is a famous picnic spot for families, offering stunning views of the city and Himalayas in distance. This location is also a favourite amongst photographers who enjoy capturing the enchanting views.
3. Binayak
The Binayak Trek is a popular one amongst the many you can consider exploring in Nainital. Here, you'll get to walk amidst the pine trees and admire the natural splendour Binayak has on display. As you make your way through the mountains, you'll also get to peep the snow-clad Himalayas.
---
Nainital Lake may be the 'Queen of Lakes', but Mussoorie in India has the 'Queen of Hills'
---
4. Khurpa Taal
A pretty lake. Khurpa Taal is located at an elevation of 5,500 feet and is just 12 kilometres away from Nainital. This is a calm and less-explored lake, making it a serene location. It has tall, beautiful trees that add a mesmerising height to the surroundings. The crystal-clear lake is home to freshwater fishes and is perfect for a relaxing round of fishing.
5. Snow View Point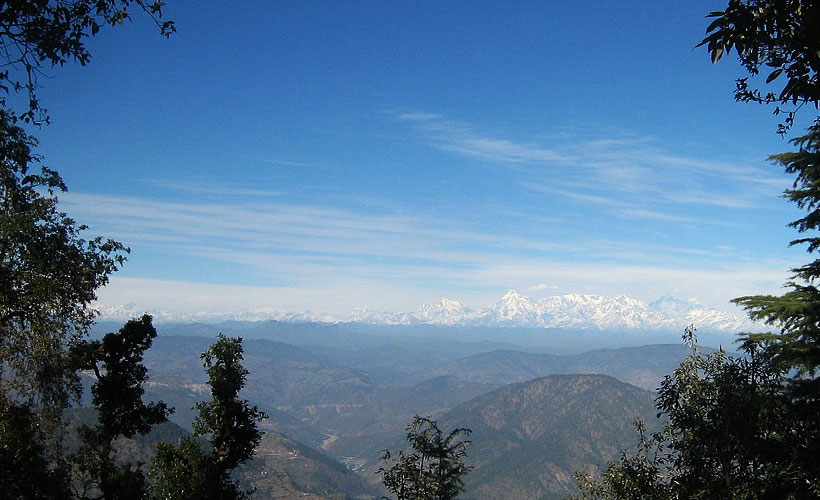 This is the oldest snow point in Nainital and is accessible by road or an aerial ropeway that's a thrilling experience for every visitor with death-defying heights. You can also trek to the point and enjoy the views of Nanda Kot and Nanda Devi Hills. There are also large binoculars installed at Snow View Point so you can take a closer look at the mystical peaks of the Himalayas. Recreational activities nearby include a shooting range and arcade. If you prefer to kick back, enjoy a bowl of hot Maggi noodles (a local staple) with delicious chai (tea) and coffee from street vendors while lounging on the benches.
6. Nainital Lake
Located in the heart of this town is the 'The Queen of Lakes', Nainital Lake. Surrounded by seven hills, this lake is a major attraction for its views. The best thing to do here is to enjoy peaceful sunsets and sunrises against a picturesque panorama of lush verdant hills. We recommend enjoying the views by boating in the lake's still waters. It's a really romantic experience for couples. This freshwater lake has also been an inspiration to famous writers and found its way into their beautiful poems.
7. Bhimtal Lake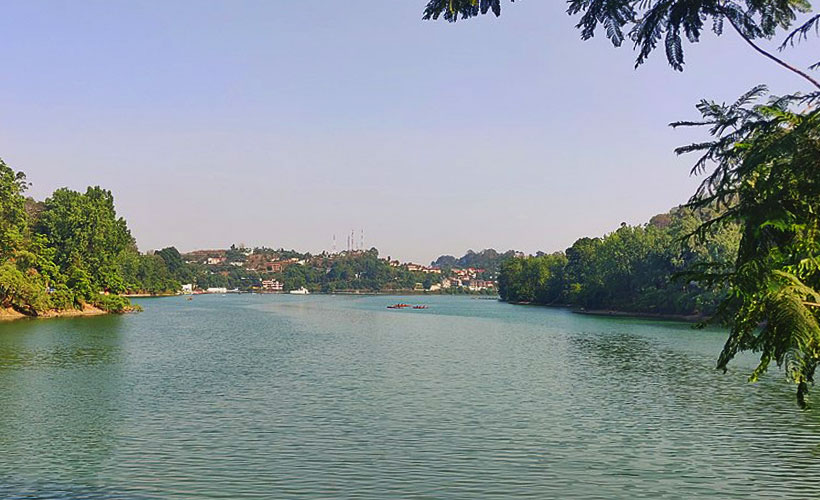 Enjoy gorgeous views Bhimtal Lake in Bhimtal town of Nainital District. The lake is surrounded by gorgeous green hills while at the centre of the lake is a little island, making the scenery a rather unique one. You can even visit it; there's a temple and small aquarium with a variety of fishes on the island.
Get all the latest travel stories from Zafigo. Follow us on Facebook, Twitter, and Instagram.