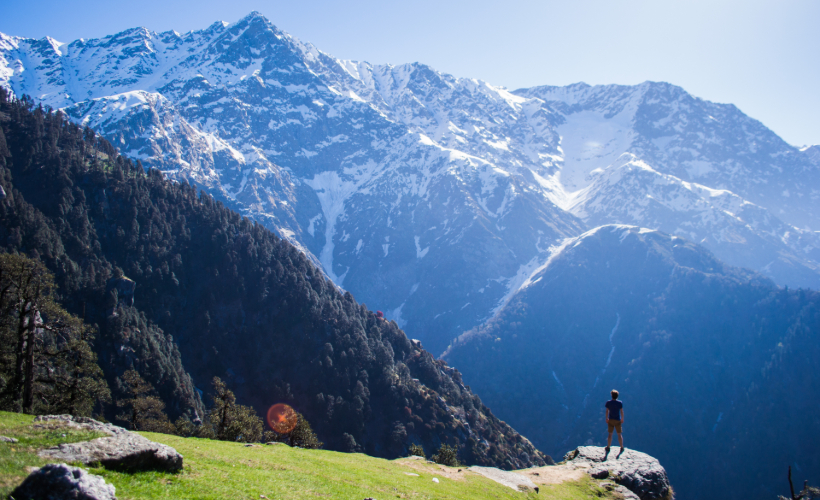 We think solo travel is a great way to experience India. Unfortunately, it can be challenging for women due to safety risks. In turn, we'd like to offer some suggestions.
First, there are two big questions that commonly emerge regarding one's first solo trip — where to go and whether or not it's safe. We recommend choosing female-friendly locations when you're first starting to travel solo, especially in India.
One such destination visited by many first-time solo female travellers is Dharamshala. Tucked in the lower Himalayan ranges of the Dhauladhar Mountains, Dharamshala is in the Kangra district of Himachal Pradesh. Famous for both its landscape and is the official home of the Dalai Lama, the spiritual leader of the Tibetan people, Dharamshala attracts travellers from India and abroad alike.
Why should it be your first choice?
For a solo woman traveller, Dharamshala is relatively safe and also has a lot to offer. Whether you're a nature-lover or spiritual-seeker, you'll find everything here.
In particular, McLeod Ganj (a small suburb known as Upper Dharamshala), is a great place for you to base yourself out of. It has loads of inexpensive accommodations, restaurants, and easy access to various sites. In terms of activities, there are loads to look forward to.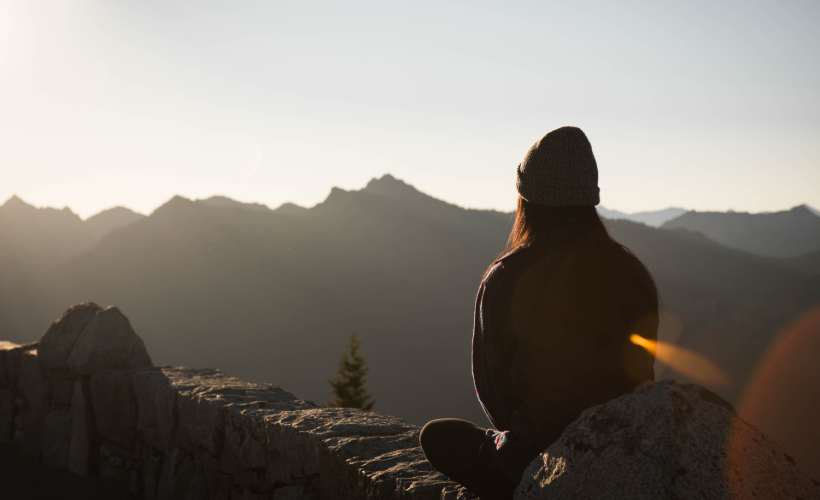 Join a meditation retreat
With India being the birthplace of many forms of yoga and meditation, there are tonnes of options to engage in these activities. Options include the Tushita Meditation Centre, where they offer week-long meditation retreats exploring Tibetan forms of Buddhism, or the Dharma Sikhara, Himachal Vipassana Centre, that features 10-day mindfulness meditation retreats.
Learn more about Buddhism
Alongside the meditative sessions, you can also take a course that covers basic Buddhist philosophy. Once in a while, the Dalai Lama himself will offer public teachings. You can find information on his website.
Additionally, programmes are offered at the Tibetan Library of Works and Archives, located halfway between lower and upper Dharamsala. Chamtrul Rinpoche, a revered Tibetan Lama, also teaches each spring and autumn in Dharamsala. It's clear that when it comes to Buddhist pilgrimage in India, Dharamshala holds an important place.
Trek to Triund
Sitting at 9,000 feet, Triund Hill is one of the most popular hiking routes for travellers. You'll see kids as young as eight years old and seniors as old as 60 traversing this path. As the trail zigzags up the hill, hikers get to see some of the most beautiful views of the Kangra Valley sprawled out below.
Most people complete the trek in a single day, starting early in the morning and returning before nightfall. However, you can spend the night on top of Triund Hill for an unforgettable bout of stargazing. Tent rentals are available at the top or you can rent one in the main market.
Walk to Dal Lake
Surrounded by lofty deodars, Dal Lake is a beautiful spot to soak in nature. This medium-altitude lake is known for its religious significance and a fare held in September each year. A walk from McLeod Ganj to Dal Lake will treat you to some stunning views of the hills and the forests that lie in between.
Visit the Bhagsu Waterfall
Located just two kilometres from McLeod Ganj town centre, Bhagsu Waterfall gets its name from the village of Bhagsu, where it's located. The waterfall is spiritually significant as it falls right behind the majestic Bhagsu Nag Temple dedicated to Lord Shiva.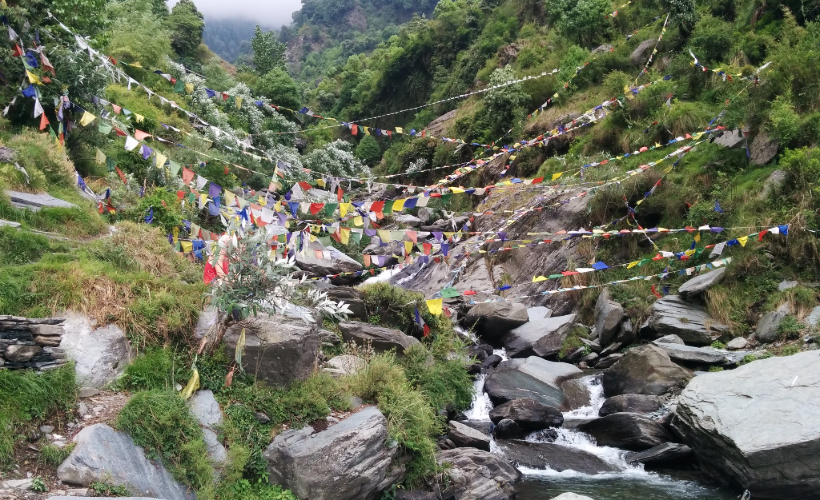 Spend a day in Dharamkot
If you tread upwards from Bhagsu Nag, you'll reach Dharamkot, another quaint village that you must visit on your solo trip to Dharamshala. Dharamkot has some beautiful meditation centres and yoga retreats nestled within its narrow streets. Late in the evening, you can catch a glimpse of the setting sun from one of the cafés. Dharamkot's café culture and peaceful vibe make it a great place to rest and relax.
Go on a food tour
If you're a food lover, Dharamshala has you in for a treat. In addition to mouth-watering Tibetan dumplings (momos), you can indulge in some of the most delicious Italian, Chinese, Indian, and German delicacies found in India. The cute bakeries and rustic cafés here offer great space to chill out. They've all mostly got free Wi-Fi too, so you can spend a few hours catching up on emails.
Give back to the community
You can give your solo trip some purpose by joining one of the many volunteering programmes that organisations conduct in Dharamshala. For example, you can spend anywhere from one day to six months teaching English or computer-skills to Tibetan refugees. It's a great way to give back to a deserving community.
Getting to Dharamshala
By air
The nearest airport to Dharamshala is roughly 40 kilometres away. Don't be confused as it goes by a number of monikers – Gaggal Airport, Kangra Airport, or Dharmashala-Kangra Airport.
By road
Dharamshala is well-connected to most north Indian cities like New Delhi, Pathankot, Shimla, Mandi, and Chandigarh through state-run buses. You can opt for private cabs and taxi services as well.
Deluxe buses leave Majnu-ka-tilla, New Delhi throughout the evening and run directly to McLeod Ganj, arriving in the early morning. They return following the same schedule.
By rail
The only railway network that connects to Kangra Valley starts at Pathankot.
Where to stay
Green Hotel
Just off the Bhagsu Road, the Green Hotel is a budget-friendly accommodation that has rooms equipped with private showers and hot water in McLeod Ganj. They offer a wide selection of Tibetan fare for breakfast and some beautiful views of lower Dharamshala.
Tibetan Ashoka Guest House
On Jogiwara Road near McLeod Ganj's main square, this guest house is another budget-friendly option. It offers all the basic facilities you'll need for a comfortable stay.
Pema Thang Guest House
If you want something above basic, Pema Thang Guest House is a beautiful mid-range property. They have elegantly-decorated rooms and sumptuous meals at their restaurant. The best part is that this guest house is just five minutes away from a popular tourist site and important Buddhist temple – Tsuklakhang Royal Chapel and Monastery.
Chonor House
Designed and built by British architect David Porter, Chonor House is one of McLeod Ganj's foremost premium properties. It's located near the Thekchen Chöling Temple Complex, adjacent to HH the Dalai Lama's residence.
Get all the latest travel stories from Zafigo. Follow us on Facebook, Twitter, and Instagram.