Liga Skromane, a Latvian who had lived in Dublin for years, arrived in Kerala with her sister in February. She had travelled to India to tackle her depression, but instead was drugged and raped before her corpse was left hanging in a forest.
Skromane had gone missing after leaving Dharma Ayurveda Healing Centre in Kerala's capital of Thiruvananthapuram to visit a local beach. The search for the 33-year-old lasted almost a month before police made the grim discovery of a decomposing corpse and a head detached from the body near a mangrove forest in Thiruvallam.
Post-mortem examinations didn't reveal many clues as the remains were badly decomposed, but doctors listed the cause of death as "blunt injury sustained on the neck."
Manoj Abraham, the inspector general of police in Thiruvananthapuram, told CBS News that the suspects hanged Skromane from a tree, "After a few days, when the body decomposed, the head fell to the ground."
Two men have been arrested for the crime accused of murder – named only as Udayan, 24, and Umesh, 28. The pair are allegedly known drug dealers in the area, one of whom has a history of sexual predation, although police has not ruled out involvement of others. They believe that Skromane was lured by the two men who drugged her, sexually assaulted her, and killed her after she resisted them.
The police believe that the suspects disposed of her body in the manner that they did to make people believe she had committed suicide.
Latest in a string of violent sexual crimes
A string of high-profile attacks on women to have shocked India in recent weeks. These include the brutal assault and murder of eight-year-old Asifa Bano, as well as the assault of a 16-year-old girl in rural Jharkhand which resulted in her death.
The identity of the 16-year-old girl has been withheld, but she was allegedly taken to a nearby forest and raped by a group of men. When her parents discovered the assault and escalated it to the village elders, the accused men were ordered to do 100 sit-ups and imposed a fine of 50,000 rupees.
Enraged by the penalty, the men assaulted the victim's parents and set their house on fire, killing the girl who was inside.
Police have arrested 15 of the 18 people under investigation in connection with the incident, but there is a much bigger issue at hand.
Public anger and slow reformation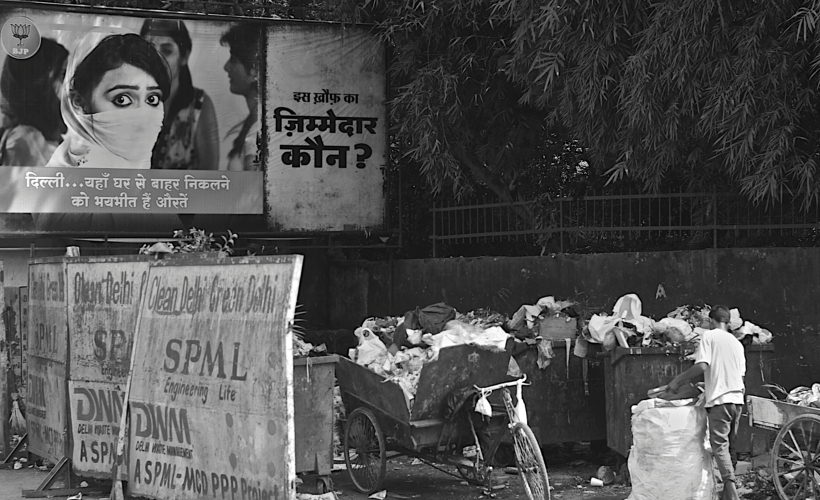 According to BBC News, about 40,000 rape cases were reported in India in 2016. Many cases are believed to go unreported because of the stigma that is attached to rape and sexual assault.
The fact that cases are being escalated to village councils, or panchayats, do not inspire confidence for women to speak up against their assailants. Almost kangaroo court-esque in their proceedings, these village councils are removed from cities and the court systems, holding no legal authority. However, panchayats are the only recourse available in certain remote areas.
Politicians with power to affect real change have not fared better either, with lawmakers themselves being accused of rape, supporting men accused of rape, and even defending men accused of rape.
The recent string of cases have understandably renewed public anger over sexual violence against women, first put on spotlight in 2012 when the gang rape of 23-year-old physiotherapy student (widely referred to as Nirbhaya, meaning "fearless") generated global headlines. Her injuries were so severe that internal organs had to be removed, and she succumbed to her injuries two weeks after the attack.
In the months following her death, India's government passed numerous legislative reforms to increase penalties for sexual violence. These include extending the length of prison sentences and introducing the death penalty. More recently, India's Cabinet has also passed an executive order to make the rape of a girl younger than 12 years old punishable by death.
The change in the law will only become permanent when it gains approval by India's Parliament, which is currently in recess.
Editor's Note:
Zafigo urges all women travellers to be constantly vigilant and aware of their surroundings at all times, regardless of how comfortable or secure they feel. Keep people informed of your whereabouts, who you're meeting and where, as well as a time they should be expecting you back. The heinous crimes reported in this article are not isolated incidences unique to any one locale, nor can victims and perpetrators be determined by their nationality, race or religion.
Get all the latest travel stories from Zafigo. Follow us on Facebook, Twitter, and Instagram.