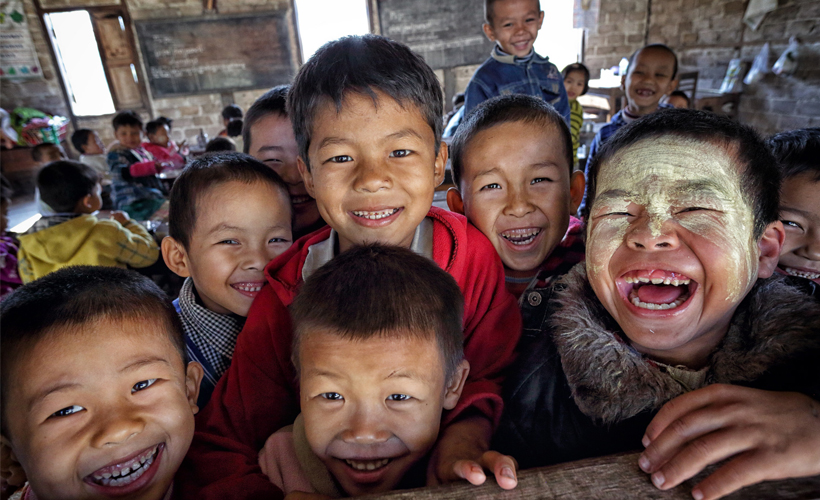 Research by the Charities Aid Foundation (CAF) has shown that countries mired in war and conflict are also some of the most generous countries in the world.
The CAF World Giving Index 2016 found that Myanmar and Iraq are home to the world's most generous people.
For the third year running, Myanmar tops the CAF World Giving Index for being the most generous. Iraq, for the second year running, ranks highest for being the kindest to strangers. In the last month, eight in 10 Iraqis have helped someone they didn't know while nine in 10 people in Myanmar have donated to charity.
The report attributes Myanmar's culture of generosity to the Theravada Buddhism practiced by the majority whereby followers donate to support those living a monastic lifestyle, a practice known as Sangha Dana. Thailand, Laos and Cambodia also practice the same belief. The widespread sense of optimism in Myanmar ahead of the country's first election in November 2015 following years of military rule might have also inspired a more charitable society.
On the other hand, the ongoing civil war in Iraq also did not seem to damper the strong heritage of informal giving within Iraq's communities. Similarly, Libya saw a rise in this year's ranking against a backdrop of bloody civil war. 
"Whilst improvement in Iraq and Libya on the measure of helping a stranger seems extraordinary given each country's security situation, it may be that their increasingly fragile civil societies coupled with greater need amongst the population is encouraging more people to be responsive out of sheer necessity," CAF reported.
This infographic shows the results of the CAF World Giving Index 2016:

The CAF World Giving Index is a leading study on global generosity. Now in its seventh year, it provides a picture of charitable behaviour around the world.
The index measures the average percentage of people in each country who donate money, volunteer or help a stranger. This year, 140 countries were surveyed, representing around 96% of the world's population.

Read next: