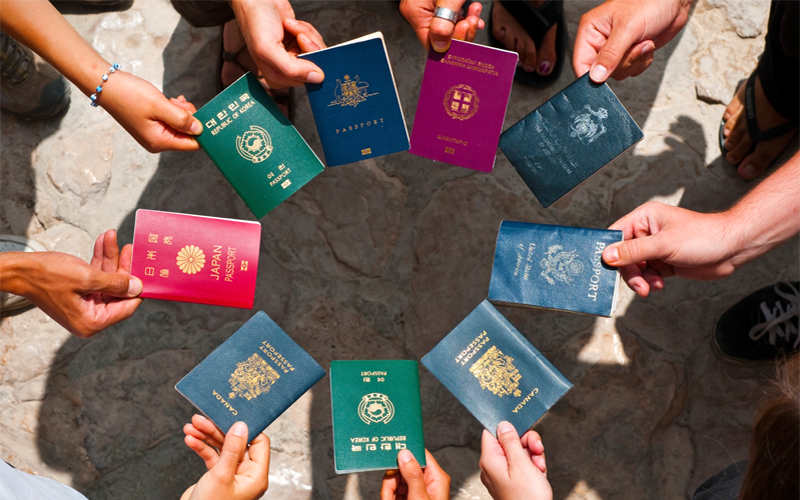 Not all passports are made the same; how powerful is your passport? Passport Index has released the 2016 ranking of the world's most powerful and least powerful passports. The index ranks the travel documents by measuring the number of countries that can be visited without applying for a visa.
This year's ranking puts Germany and Sweden at the top of the passport league with both countries allowing passport holders to visit 158 countries without the need to apply for a visa. The top spot was previously held by the United States and United Kingdom. However, the US has slipped to the fourth place while the UK is at second. There is no surprise that European countries dominate the top rankings.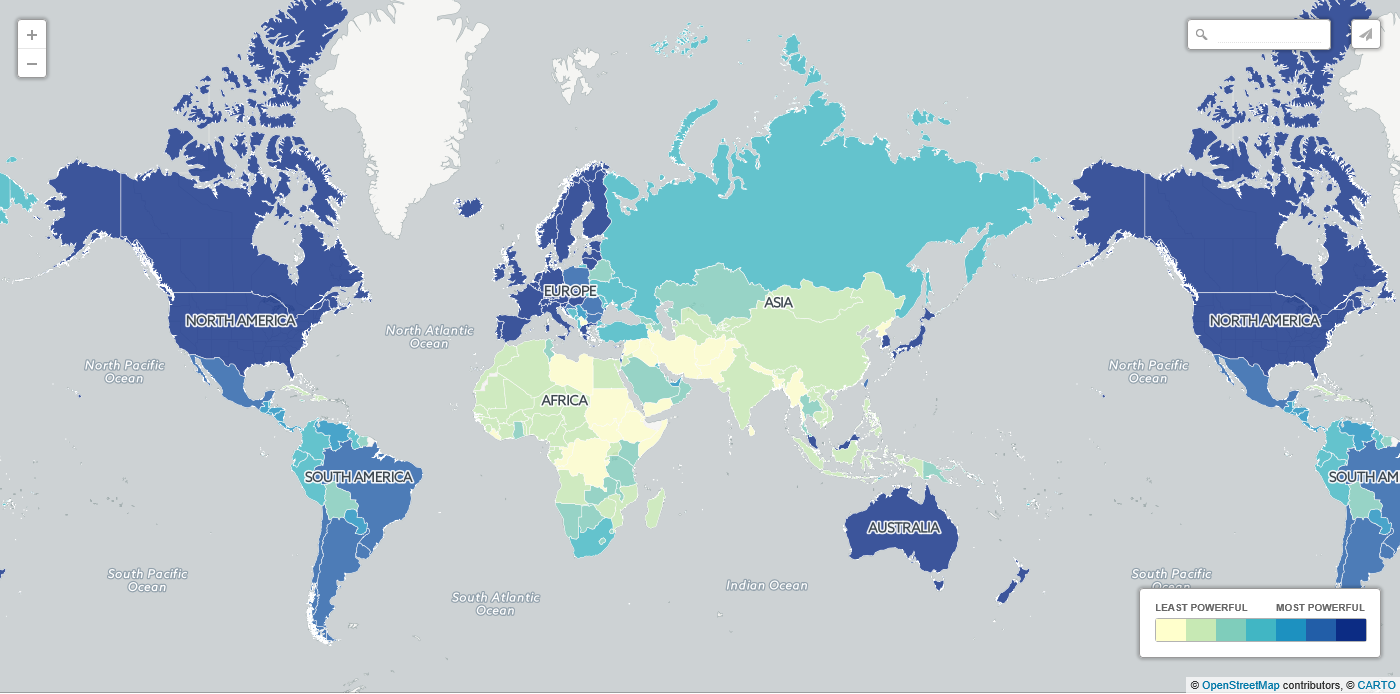 On the other hand of the spectrum, the least powerful passports are issued by poor and often conflict-mired countries. At the bottom of the rank is Afghanistan. Holders of an Afghanistan passport can only visit 24 countries visa-free.
In Asia, South Korea has the strongest passport in the region with 156 countries that can be entered without applying for a visa. South Korea is followed by Singapore (155), Japan (154) and Malaysia (151). On a global scale, Malaysia ranks at number 27, under passport power rank 8.
A summary of the Global Passport Power Rank 2016 is as below: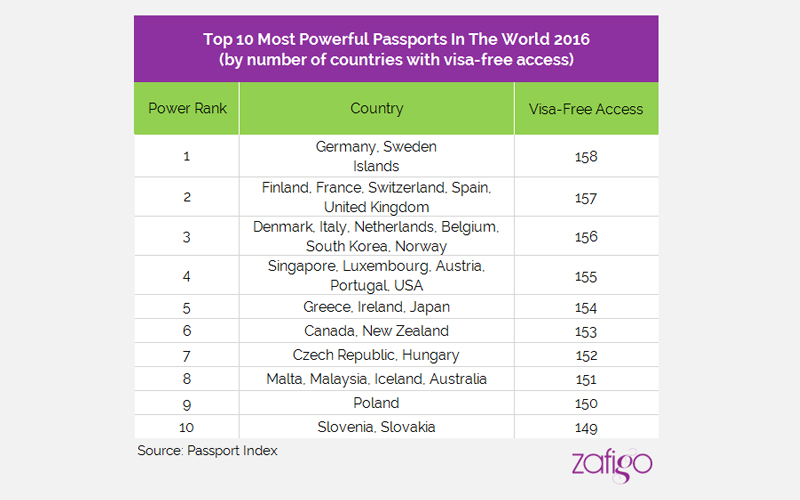 H/T: World Economic Forum

Read Next: