If you appreciate the beauty of creative expression — especially in fine art — then you're in for a treat.
The much-anticipated dynamic and inspiring art showcase, RHB Art with Heart 2023, returns to Kuala Lumpur to feature artworks from Malaysia's young and emerging artists, established talents, and neurodivergent creators.
This annual event, known for its unique blend of artistic innovation and community engagement, promises to celebrate local creative talent and the potent synergy between art and social impact.
A platform for rising stars to spark change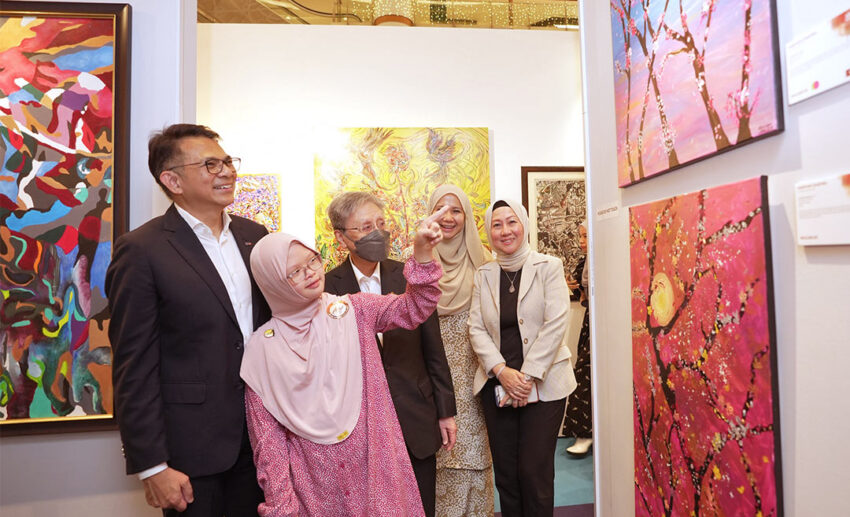 In its fifth edition, RHB Art with Heart has firmly established itself as a beacon of support for Malaysia's burgeoning art scene. The event's focus on young and emerging artists sets it apart, providing a platform for these rising stars to exhibit their work on a grand scale and gain valuable exposure.
With this year's theme, 'Sparks of Change', Malaysia's young, developing, established artists, as well as neurodivergent talents such as those with autism, attention deficit hyperactivity disorder (ADHD) and Asperger's Syndrome, are celebrated and showcased for their creativity and diversity. The line-up for this year's exhibition includes the most renowned names, up-and-coming performers, and artists of all skill levels from Malaysia. It's also the exhibition's most extensive line-up yet, featuring over 150 works by 60 artists.
Curated by Iz Sulaini, the exhibition aims to use art to demonstrate its dynamism and transformative ability to promote positive change in our country. Drop by and see how these 60 artists express their distinctive viewpoints on change, diversity, and inclusivity in the exhibition.
One of the exhibition's artists, Suhaili Micheline, said that she was inspired to participate in the RHB Art with Heart exhibition to support a worthwhile cause and be inspired by other participants. In addition to having the opportunity to display her artwork, she was drawn to this event because it provides a forum for artists like her to have their voices heard and their experiences recognised. For Micheline, it is an opportunity to engage with a diverse audience and impact society by demonstrating the ability of art to break through barriers and promote understanding.
Other artists in this year's showing include Ong Yong Da, Dhan Illiani, Wan Jamila Wan Shaiful Badri, Zulaiha Zukapli, and Gabriel Cheah.
Diverse expressions of art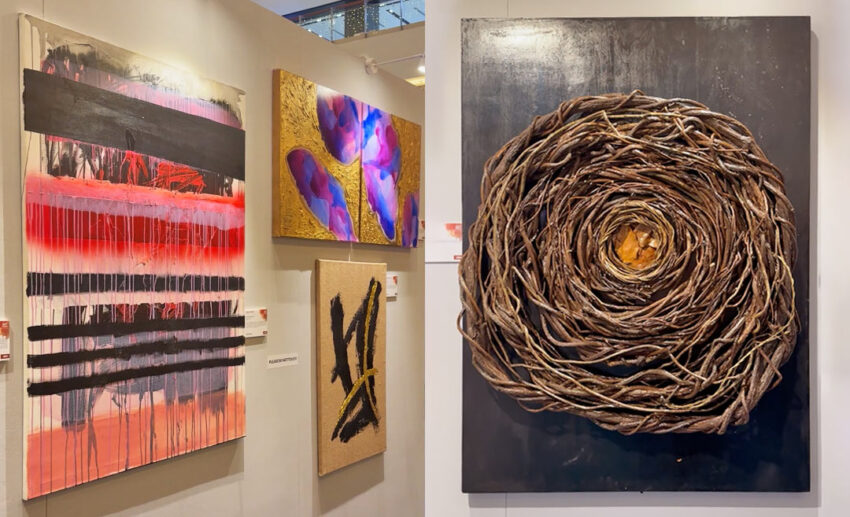 The expansive exhibition delivers diverse artistic expressions that utilise various mediums, such as painting, mixed media, installation works and sculptures, to reflect Malaysia's rich cultural heritage and contemporary issues that resonate with generations.
Visitors can immerse themselves in a kaleidoscope of emotions and themes, from introspective explorations of identity and belonging to bold commentaries on pressing societal matters. These artists boldly challenge conventions, pushing the boundaries of artistic norms to provoke thought and conversation. The chosen topic is even more significant as a run-up to Merdeka and Malaysia Day as it honours the spirit of transformation that drives our country forward.
Beyond beauty: Art for social change
The RHB Art with Heart show also serves as a vehicle for altruism. The exhibition has sold nearly RM1 million worth of art throughout its four editions, with 80% of the earnings going to the artists and the other 20% to various community outreach programmes by the RHB Foundation.
Mohd Rashid Mohamad, Group Managing Director/Group Chief Executive Officer of RHB Banking Group, says that the exercise "aims to inspire our homegrown artists, providing them with sustainable income while fostering a wider appreciation for art's potential to spark change, especially among the younger generation, and impacting our communities positively."
Over the years, the annual exhibition has brought the works of over 100 Malaysian artists to the fore, exhibiting well over 400 artworks thus far.
Where to spark change
Drop by the week-long art exhibition open to the public until 3 September 2023 at the Bangsar Shopping Centre Concourse area in Kuala Lumpur from 10am to 10pm.