The RHB Art With Heart exhibition, a harmonious blend of creativity and compassion, is gearing up to take the art scene by storm. This annual exhibition has become a symbol of artistic expression on a noble cause, showcasing how art can transcend its aesthetic value to impact society positively, reflected in this year's theme — Sparks of Change.
As with every year, the RHB Art With Heart exhibition isn't just about showcasing art and calling it a day. It's about making a difference. The funds raised from art sales and generous donations goes straight to causes that need a helping hand. It's a noteworthy initiative too, with 80% of proceeds going to the artist while 20% supporting underprivileged communities through various community outreach programmes by the RHB Foundation.
Sparking change through creative expression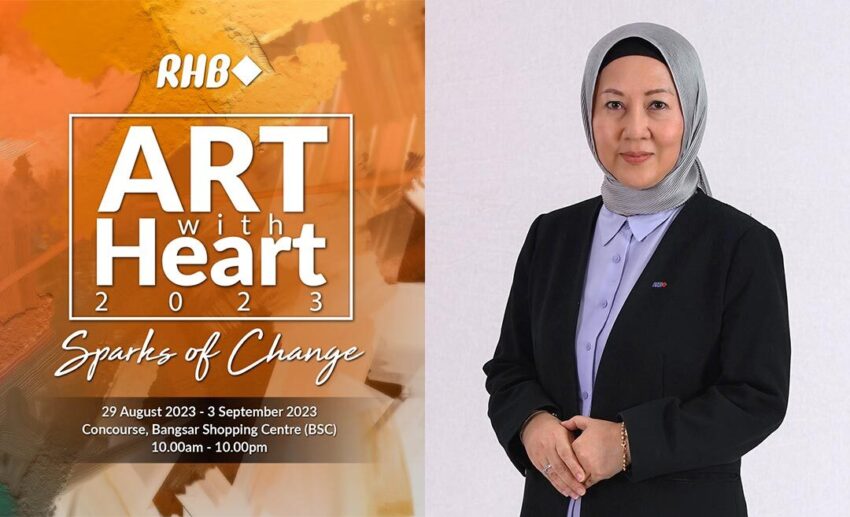 From mesmerising paintings to conceptual photograph series, the artists participating in the RHB Art With Heart Exhibition are a diverse group united by their dedication to making a difference. Visitors to the exhibition can expect an immersive art showcase from 60 diverse artists and over 150 art pieces that tell inspiring Sparks of Change stories from various parts of Malaysia.
Norazzah Sulaiman, RHB's Group Chief Sustainability and Communications Officer and Chief Executive Officer of RHB Foundation highlights that the theme for the fifth instalment of the RHB Art with Heart exhibition truly reflects RHB's commitment to celebrating and embracing diversity, drawing upon each other's unique strengths and determination to be the catalyst for positive change. "As a lead-up to Malaysia's Independence Day, our chosen theme, "Sparks of Change", holds even greater significance. We have brought together artists to celebrate Malaysia's diversity, leveraging the power of art to ignite change and bring to life RHB's mission to Make Progress Happen for Everyone."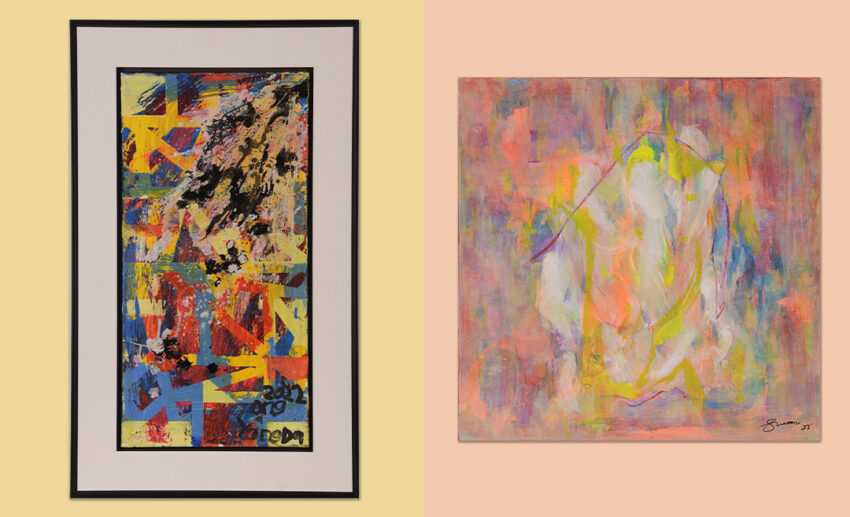 Suhaili Micheline considers the event a true celebration of the fusion between the creative realm and the realm of empathy. Each piece of artwork on display carries a story, a message, and a purpose. "I'm drawn to the fact that this event serves as a platform for artists like me to have our voices heard and our experiences acknowledged. It's a chance to connect with a diverse audience and make a difference by showcasing the power of art that transcends barriers and fosters understanding — to ignite that spark," she muses.
What to expect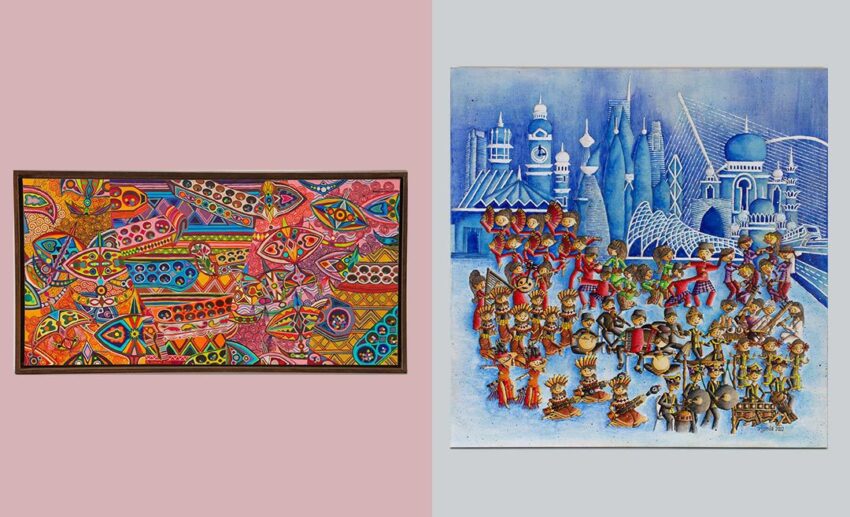 The Sparks of Change theme pays homage to artists' unique and profound perspectives on change, diversity, and inclusivity and the magnificent stories they weave together in their works to bring hope to life.
RHB Art with Heart 2023 will feature the exhibition's most extensive artist line-up to date, with 60 Malaysian artists comprising young, emerging, established, and special needs artists, including neurodivergent individuals such as those with autism, ADHD, and Asperger's Syndrome.
These stories are told through 156 artworks via multiple art forms, from paintings to sculptures.
Visit the RHB Art with Heart 2023 exhibition from 29 August 2023 until 3 September 2023 at Concourse Area, Bangsar Shopping Centre, from 10am to 10pm.