Nestled amidst the lush greenery of Langkawi, the Temple Tree Resort has long been a beacon of tranquillity and authentic Malaysian charm. Now, this tropical paradise has unveiled a revamped and rebranded dining establishment that promises to take you on a delectable journey through Malaysia's diverse culinary heritage.
Welcome to Paloh Restaurant & Bar, where history and tradition meet in a delightful fusion of flavours, and should be included in your list of things to do in Langkawi.
A new culinary adventure
The newly opened Paloh Restaurant & Bar (formerly the Temple Tree Bar & Restaurant), suitably named after Perak's state capital, which was affectionately referred to as "Pa-Lo," is carrying on the tradition of putting memories on a plate. It is housed inside the meticulously renovated 100-year-old Ipoh House.
Ambiance and decor
With new and interesting menus that guarantee to please even the pickiest eaters, the restaurant is open all day for breakfast, lunch, snacks, and dinner. With gorgeous wooden ceiling beams and modern accents like dazzling white windows and warm green walls, the island dining experience is boosted by its rustic appeal.
As the sun sets, the entire restaurant transforms into a different scene where guests may enjoy the gorgeous views of the resort's tranquil and verdant surroundings while sipping their preferred beverage.
A journey through Malaysia's culinary heritage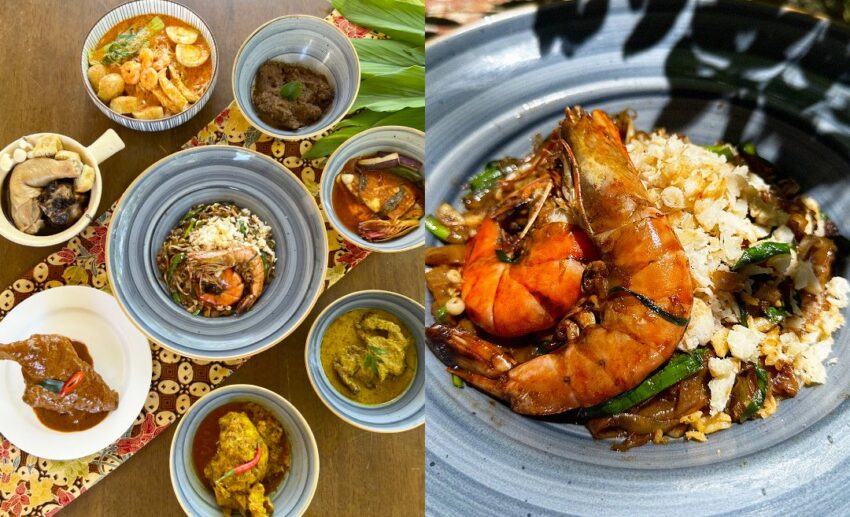 Malaysia is unquestionably a food lover's paradise, and the resort's Paloh Restaurant & Bar hopes to entice diners to take a trip down memory lane with its distinctive dishes and flavourful concoctions inspired by the country's heritage houses.
Must-try dishes like Johor's Asam Pedas (braised Andaman sea bass in tamarind gravy), Melaka's Nyonya Laksa (yellow noodles in a spicy coconut milk soup), Negeri Sembilan's Daging Salai Cili Api (tender grilled beef strips in a spicy, creamy turmeric sauce), and Penang's Char Kuey Teow (flat rice noodles with calamari and shrimp), are not to be missed.
Featuring a selection of regional favourites like Ipoh Hor Fun—a zesty concoction of prawns, chicken broth, and shredded chicken—and Ipoh Fish Head Curry—a combination of fish curry, Basmati steamed rice and condiments—the a la carte menu honours the rich culinary legacy of the Old Ipoh after which it is named.
Fresh new flavours & familiar favourites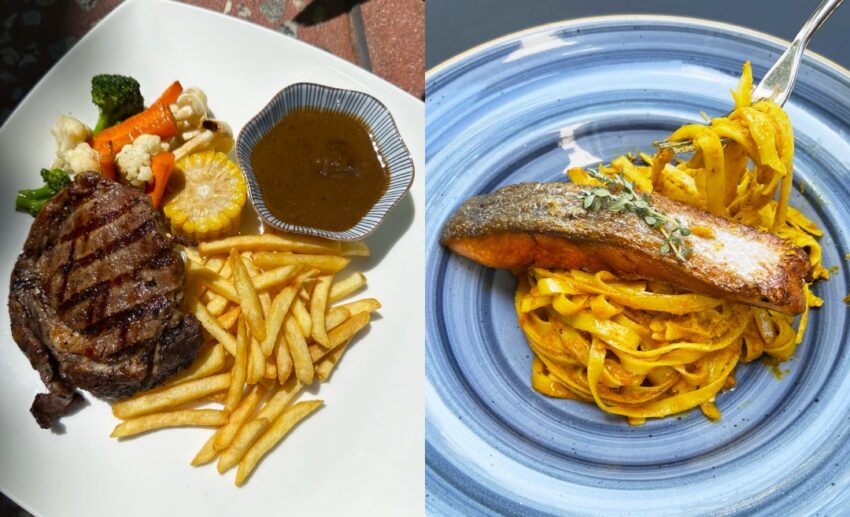 Popular Malaysian and Mediterranean cuisine, inspired by the island and resort location, is now featured on the updated and healthful menu selection of Paloh Restaurant & Bar, an all-day dining concept to satisfy all palates.
The new dinner menu offers a wide range of options, including the traditional Ox-tail soup with mixed herbs and spices, Cajun Chicken Caesar Salad, and hearty mains like the Grain-fed Brazilian rib-eye steak (250g of grilled grass-fed beef rib eye served with steak fries, grilled lemon, and roasted garlic).
Another option is the Salmon Pasta, which consists of grilled salmon and mixed aromatic herb paste. For dessert, there's the famous Pisang Goreng, deep-fried bananas served with vanilla ice cream and chocolate sauce that will satisfy anyone with a sweet tooth.
Sip, savour, and socialize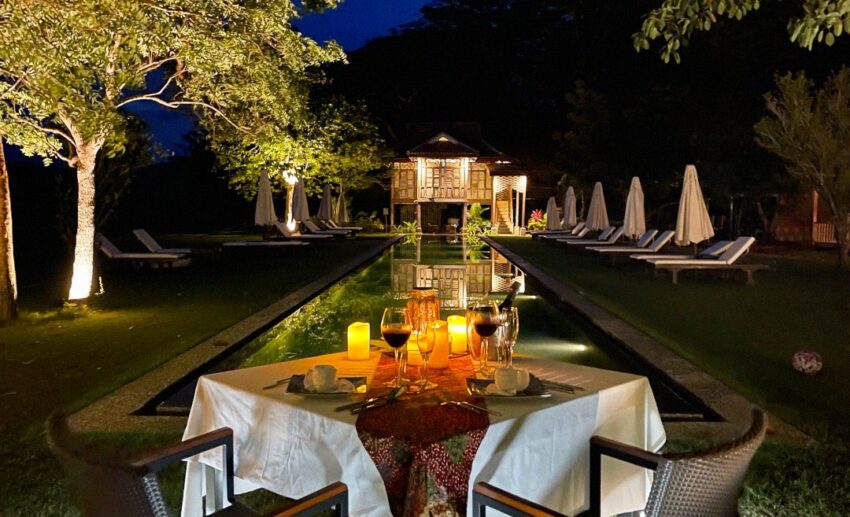 Aiming to win over its guests' hearts with unforgettable dining experiences and bring joy to every meal during their stay at Temple Tree Resort Langkawi, the resort offers a variety of dining experiences, from a leisurely start to the day with its unique Floating Breakfast served in the pool, to a highly-sought-after alfresco dining concept of Dining Under the Stars perfect for that special occasion, to the popular High Tea.
Whether you're a food enthusiast, a history buff, or simply looking for a delightful meal in an enchanting setting, Paloh Restaurant & Bar is a must-visit. Call +6017 599 5935 or send an email to reserve a table or for further information.
All images provided courtesy of Ab & Artho PR.