[responsive-video identifier="Aq5uG48Pj44″]
Once again, Perak proved itself to be Malaysia's rising star in travel. First, Lonely Planet honoured capital city Ipoh as one of the best places to visit in Asia for 2016. Now, Perak is named as one of the top regions to travel in Lonely Planet's Best in Travel 2017. 
Perak was named as the ninth Top Region, a category featuring offbeat destinations demanding our attention. 
In its description of Perak, Lonely Planet says "Perak's capital, Ipoh, is nurturing a bloom of vintage-style cafes and boutiques. The nucleus of this old-meets-new makeover is Kong Heng Block, surrounding the imaginative Sekeping Kong Heng hotel."
"Here, cheerful joints like Roquette Cafe, Burps & Giggles and Bits & Bobs pull a vibrant crowd to shop, dawdle and slurp ais kepal (ice balls) in this historic neighbourhood. Meanwhile, guesthouse owners and tour guides on Pangkor Island are starting to lead sustainable nature walks and village tours, thanks to a mentoring scheme by NGO ECOMY. In this sunbather's paradise, an emerging focus on wildlife is a breath of fresh, sea air."
Perak was followed by Ireland's Skellig Ring, where the Star Wars movie was shot, at number 10. Coming in at number 1 is Choquequirao in Peru, the last Inca refuge from the conquistadors.
Malaysia is the only Asian country to make it to the Top Regions category.
Proud Perak residents are reveling in their hometown's new found status as a top travel destination.
"Ipoh is really a cluster of villages, each with their own character. There are many things about Ipoh besides the limestone caves and food. The focus of the Lonely Planet on the Sekeping Kong Heng area is a great starting off point to its other charms, which are very accessible now with Uber," says Alexandra Wong, Ipoh-born author of Made In Malaysia.
"Even though it is a city, Ipoh still has a small town feel about it, and that is why even though many people have moved out of Ipoh for work, they still yearn to return."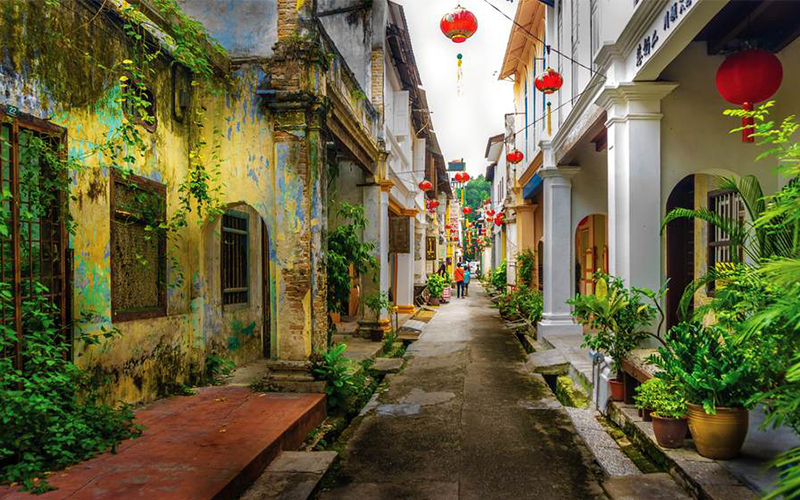 Best In Travel 2017 names the best trends, destinations, journeys and experiences for the year ahead. Besides Top Regions, the book also forecasts the Top Countries, Top Cities, and Best Value destinations. Here are the full results: