Getting engaged in your local community is an easy way to create relationships and attract loyal consumers, especially for women-led businesses. As part of its mission to empower and educate the next generation of female business leaders, 3R Media is holding the fourth instalment of Minding Her Business — a networking session designed to bring together the next wave of women entrepreneurs.
Hop over to Temu House on Friday, 17 February from 12pm to 2pm for the next session that will focus on the theme of community.
At the same time, you'll get to meet three powerhouses who've done good for their communities as the four of them host and lead this session of Minding Her Business. the moderator for this round is Alleena Abdullah, the Founder of Yellow Tree Malaysia — a training and consulting firm offering expertise in the areas of business branding, personal branding, and business development to micro-enterprise owners, under-served groups, and SMEs.
And now for those powerhouse speakers.
Yap Sue Yii
Co-Founder & CEO of Komuniti Tukang Jahit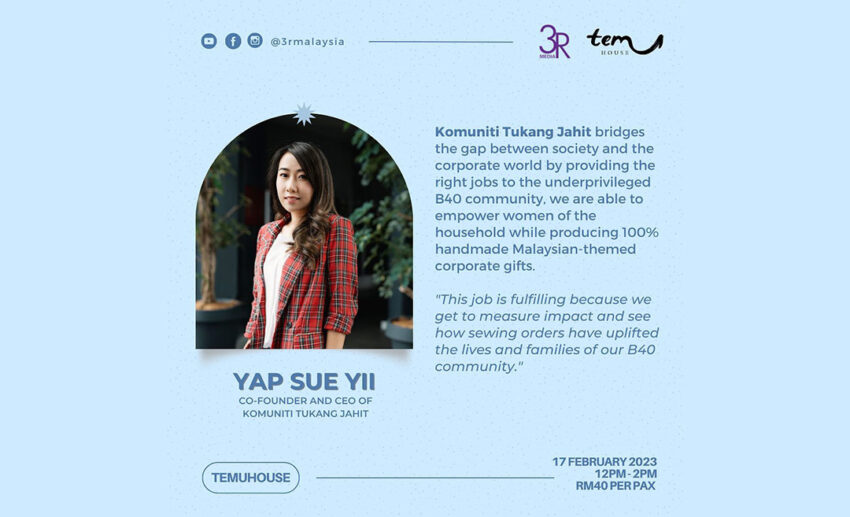 As a social enterprise that employs members of the poor B40 group, Komuniti Tukang Jahit helps to empower Malaysian women at home while also meeting the demand for unique, handcrafted corporate gifts with a Malaysian theme.
Aida Zunaidi
Impact & Strategy Officer of Ibupreneur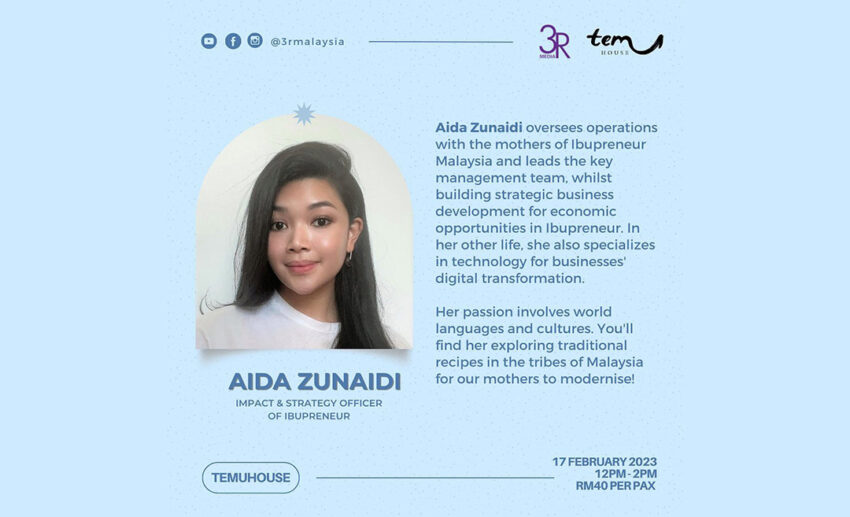 Aida Zunaidi manages operations with Ibupreneur Malaysia's mothers and leads the main management team. In another life, Aida is also a tech whizz in the digital transformation of enterprises.
Natalie Tan
Head of Transformational Enterprises of Dignity for Children
Dignity for Children is a non-profit in Kuala Lumpur, Malaysia, that offers holistic education to underprivileged kids and teens. Natalie Tan Sook Ling manages and expands Dignity's many social enterprises, which include the cafe — eat X dignity, the sewing studio — sew X dignity, the bakery — bake X dignity, the hair salon — cut X dignity, and a number of additional ventures still in the business incubation phase.
Tickets and more information about the talk can be found here.