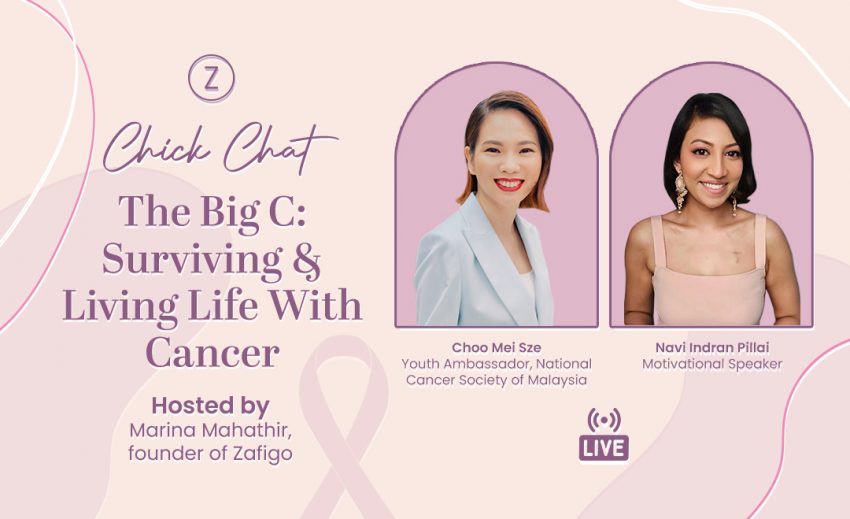 Subscribe to our new

Telegram

channel for the latest updates.



For #BreastCancerAwarenessMonth we spoke to Navi Indran Pillai and Dr Choo Mei Sze about their cancer experiences and the work they do to help motivate survivors like themselves. Their work pushes others to continue not just fighting their diagnoses, but to keep living life to the fullest as well. Whether you are a survivor, a fighter, a family or friend of a survivor, their experiences will undoubtedly inspire and uplift you!
Some of the questions we asked:
The age/stage they were at when they were first diagnosed.
How their cancer was initially detected and the treatment process. What was the most difficult part of receiving this news and your journey?
How and when they decided to become spokespeople for survivors. What was the turning point?
What inspires them to keep going? How do they cope on tougher days?
Advice they would give on how to best support a loved one going through breast cancer.
The cost of any medical treatment is high, all the more for a person living with a lifelong illness. For Navi, who still has to go for cancer treatments regularly, her insurance coverage has been depleted. To help cover her expenditure, Navi runs a small catering business with her mother, Sham's Kitchen, where 100% of what's earned goes directly to Navi's medical spendings. P/S: They make the most delicious fish cutlets among many other dishes and snacks.
Mei Sze hosts a web series/public education programme titled Talking Life with Mei Sze, where she opens a dialogue on a variety of medical, wellness and trending topics with guests ranging from survivors to advocates to specialists. Each month focuses on a specific theme and the sessions are hosted on Facebook, so do make sure to follow Choo Mei Sze on that platform to catch these very informational and interesting chats.
Mei Sze also leads a young cancer survivors support group. If you are someone in need or search of a support system, no matter what your cancer diagnosis or stage, you can reach out to Mei Sze either via social media or her website, meisze.com.
If you like these knowledge sharing sessions, turn on the notification for our posts on Instagram so that you don't miss live #ChickChat sessions!