Located 40 kilometres southwest of Kuala Lumpur (KL), on Pulau Carey, is an Orang Asli community inhabited by the Indigenous Mah Meri people who live along the Selangor coast. This community is one of the most unique hallmarks of Selangor state and well worth visiting to learn about their unique culture and traditions.
The Mah Meri are well-known for their intricate woodcarvings and the expressive masks they use in dance rituals to symbolise ancestor spirits. Sea Ancestors Day, also known as Hari Moyang, is a day of celebration for the Mah Meri — one of the last remaining communities in Malaysia that honour the spirits of the sea.
Get to know the Mah Meri culture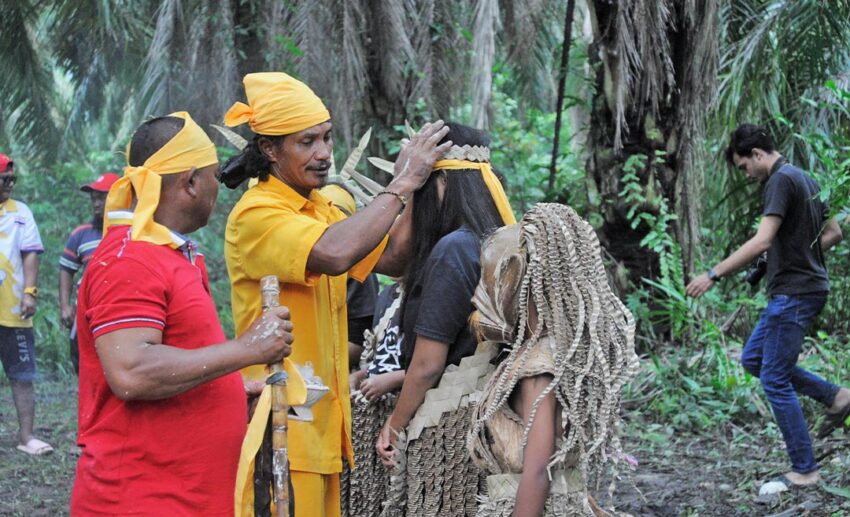 The Mah Meri tribe has lived in Carey Island, Selangor, for 300 years and today comprises of five villages. Each tribe's mask carving is deeply spiritual and is used in rituals for everything — from worship to healing the sick and warding off bad luck.
The United Nations Educational, Scientific, and Cultural Organization (UNESCO) has acknowledged the exceptional quality of Mah Meri carvings depicting gods, humans, plants, and animals, and each piece of Mah Meri art purchased comes with its own UNESCO certificate of authenticity.
The low-down on Hari Moyang
The Mah Meri tribe celebrates the Sea Ancestors Festival after the Chinese New Year period (usually around March or April) to ask the ancestors and their spirits for protection, forgiveness, and well-being for their families and community. The five-day event includes a number of rituals, including:
Day 1: Celebration ceremony of Datuk Panglima Hitam
Day 2: Preparing to weave leaves to decorate Balai Moyang
Day 3: The ancestor-calling ritual and tepung tawar
Day 4: Sungai Judah villagers celebrate the birthday of the Sea Ancestors with a procession to the Teluk Tanjung River, a feast in the Sangga for the Ancestral Spirits in each home, and a prayer for protection from the waters around Carey Island.
Day 5: To honour the Sea Ancestors, a parade will be held at Bangkong Beach, where guests will be treated to a Jo'oh dance performance by the tribesmen and women wearing intricately carved mask.
While you're there, visit the village museum to appreciate Mah Meri art and read about the local myths and stories; such as the story of a tiger imprisoned in a cage that inspired one of their most important wood sculptures.
To learn more about the Mah Meri people and their tribal village on Carey Island, guests can check out the Mah Meri Cultural Village website.
*All images courtesy of Faculty of Arts and Cultural Management from the National Academy of Arts, Culture and Heritage (ASWARA).