Looking for a sustainable escape? These 12 fantastic award-winning Airbnb stays are pushing the frontiers of sustainable travel in Malaysia. Ranging from a beautifully restored permaculture farmstay to a brilliantly converted bus-turned-mobile home and even a peaceful Selangor retreat, there's surely something to tickle the fancy of every kind of traveller.
Oh, and did we mention that these stays are award-winning? These are the winners of the Airbnb green Stays Awards! You can consider them the top 12 eco-friendly Airbnb lodgings in Malaysia:
Gold Award winners
1. Far Far Away, Selangor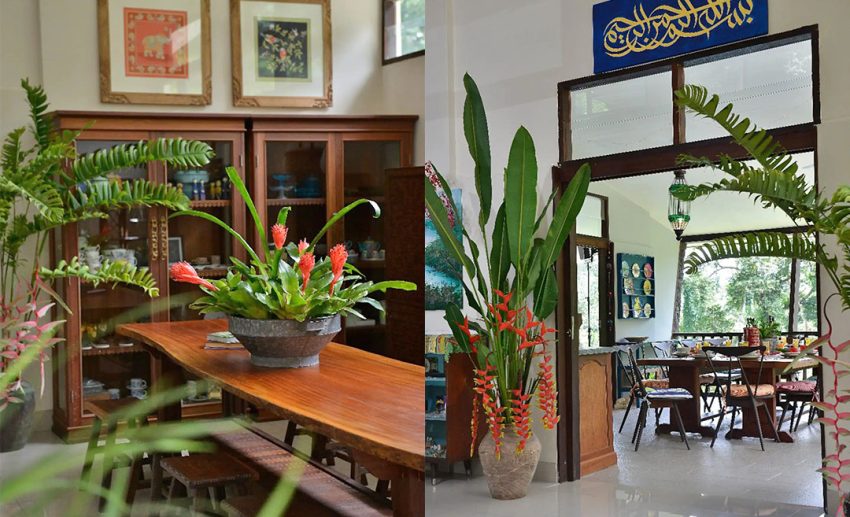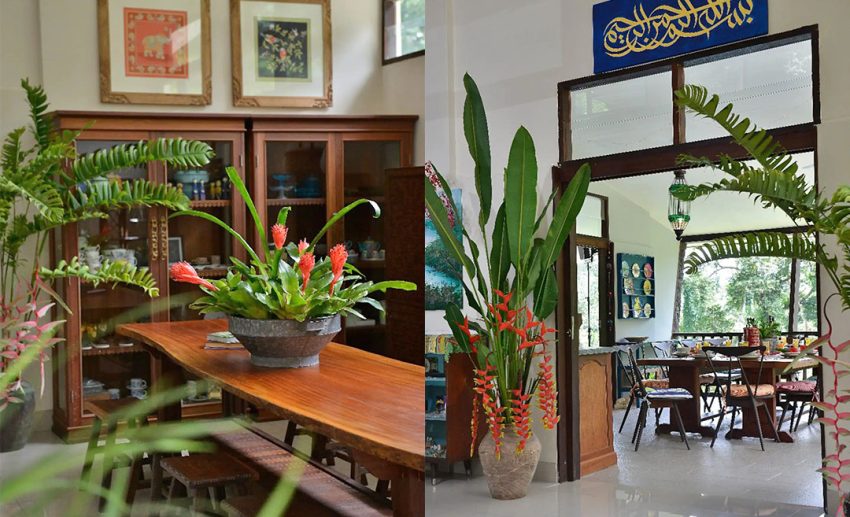 Far Far Away in Hulu Langat, Selangor is a sustainable retreat created out of salvaged materials. Continuing their efforts, the property recycles and composts its trash. Buildings and structures from recycled timbers are also made on-site at the property.
2. Plateau Farm Sustainable Treehouse Camp, Pahang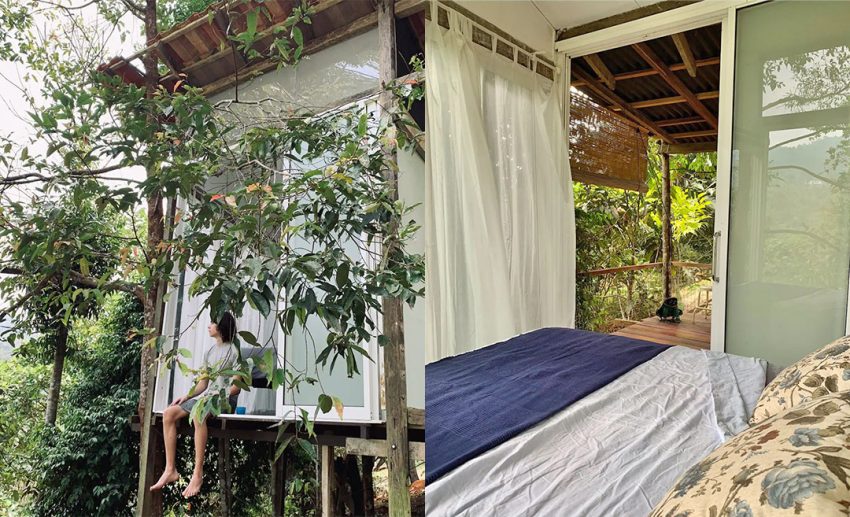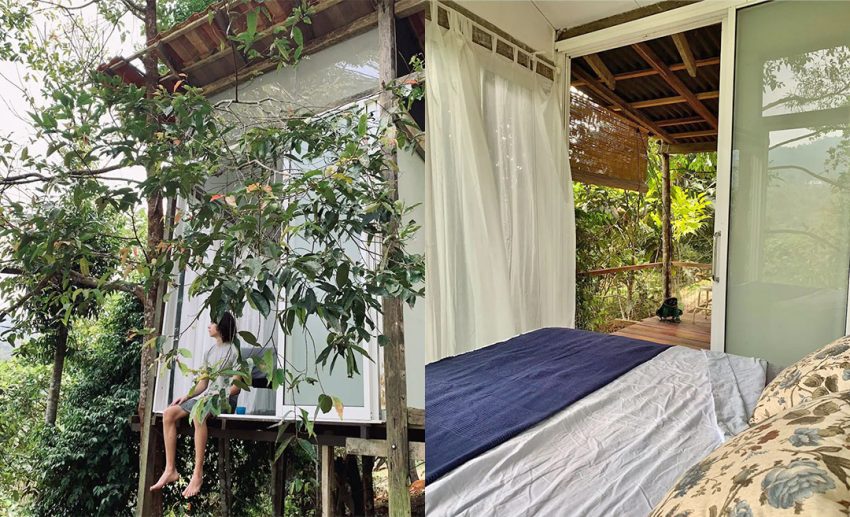 Off-grid and solar-powered, the Plateau Farm Sustainable Treehouse Camp in Janda Baik, Pahang combines repurposed office furniture and recycled building materials to create a unique treehouse where rare and endangered plants can grow and thrive.
3. The Resthouse, Terengganu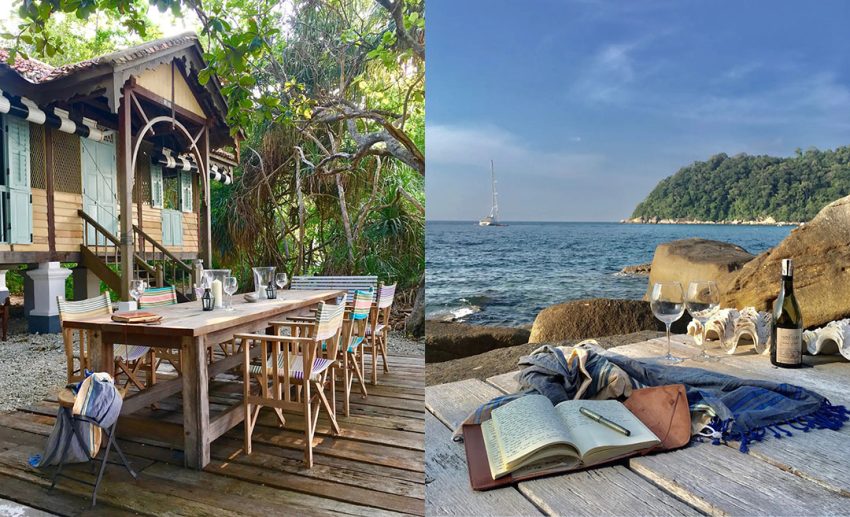 The Resthouse is a beautifully renovated colonial-era property in Pulau Perhentian, Terengganu that works solely on solar power and is completely self-sufficient. Proceeds from The Resthouse help fund conservation and research work for wildlife non-profit Lang Tengah Turtle Watch.
4. Tanah Larwina, Selangor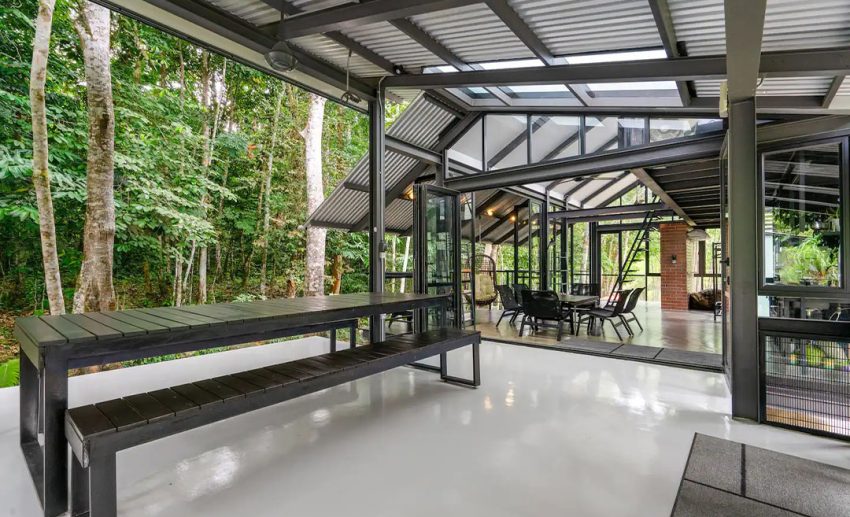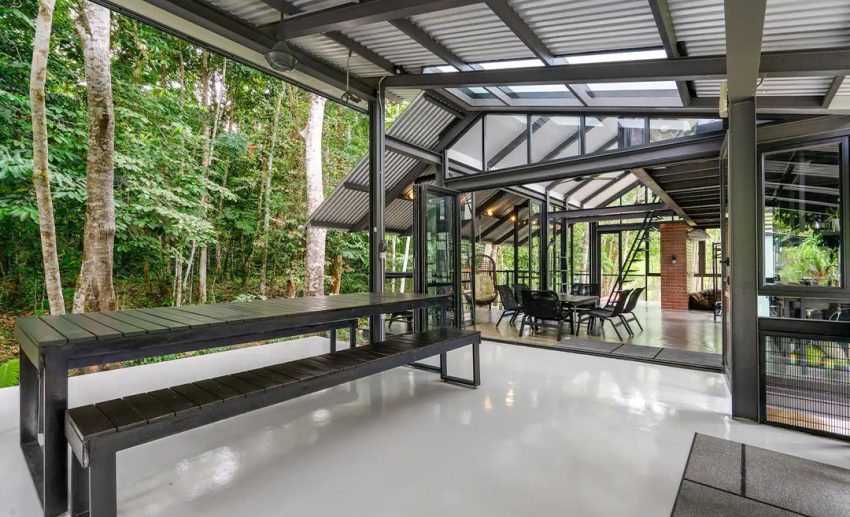 A sustainable resort, Tanah Larwina seeks to help tourists learn about the local animals and plants. It has energy-efficient lighting, electric vehicle chargers, compost bins, and stormwater retention ponds, all of which are designed to save energy.
5. Durian Guesthouse, Johor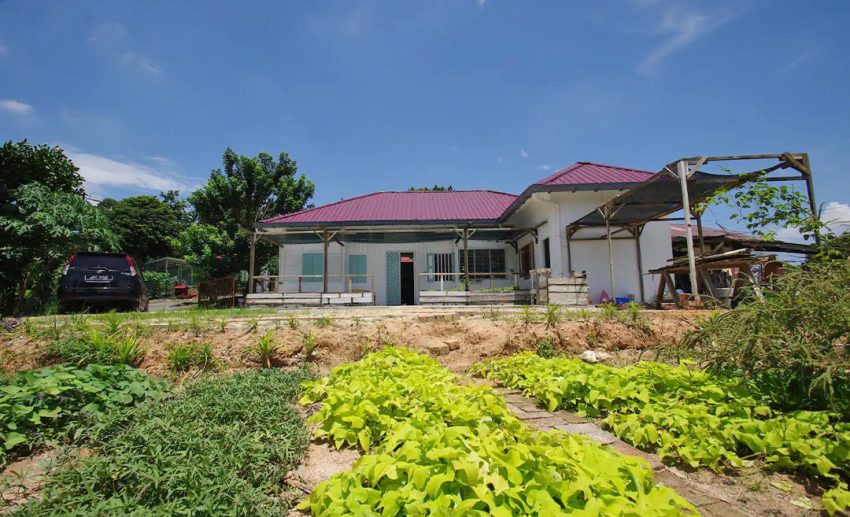 At Durian Guesthouse, a 7,000 square foot permaculture farm, guests can get a taste of country life away from the city. The farm provides fresh spices, fruits, and vegetables, and even homemade bath soaps for guests.
6. GreenHouse Eco Lodge, Sabah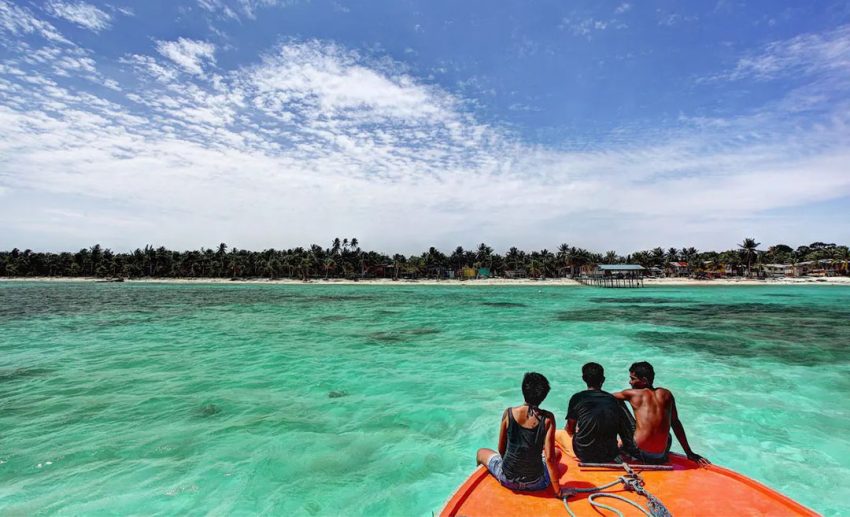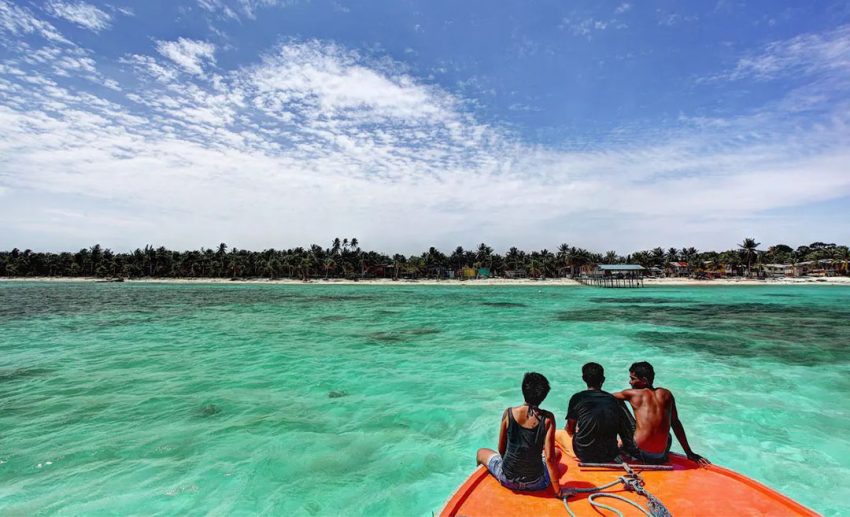 Sabah's GreenHouse Eco Lodge is located on the island of Mantanani, which has its own private beach and a greenhouse where it grows its own food. Single-use plastics are not permitted on the premises.
Silver Award winners
7. The Nature Home, Penang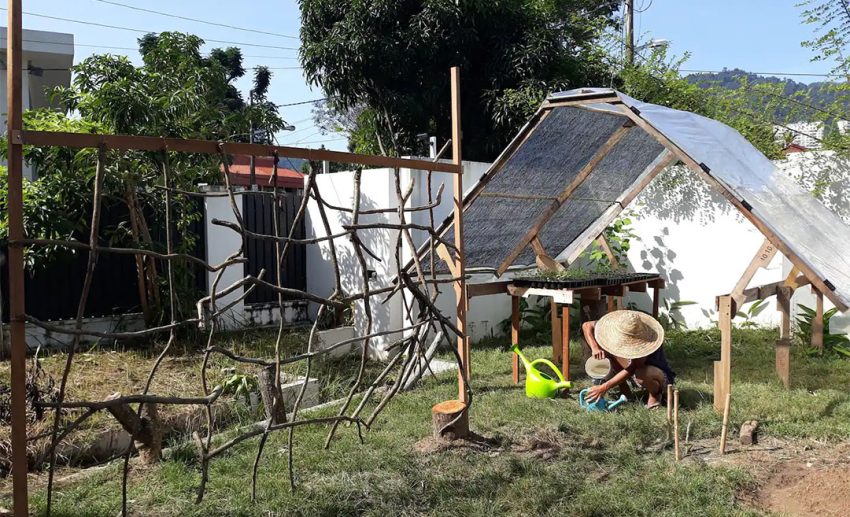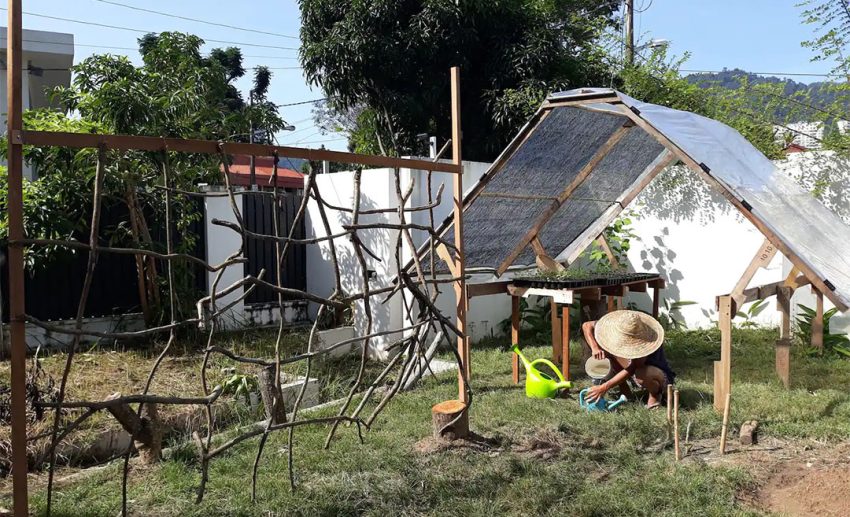 With a thriving fruit and vegetable garden, and an exceptional waste management system on its own land, The Nature Home is a unique place for a staycation in Gelugur, Penang. Even the site's biodegradable household cleaning products are made from composted fruit and vegetable peels and enzymes.
8. Breezy Studio, Selangor
Breezy Studio is equipped with energy-saving appliances, LED lights, and eco-friendly cleaning supplies. They also upcycle waste from their property to manufacture plant pots, plant fertiliser, and handcrafted soaps, and host soap-making and gardening lessons for visitors.
9. Converted Bus near University of Malaya, Kuala Lumpur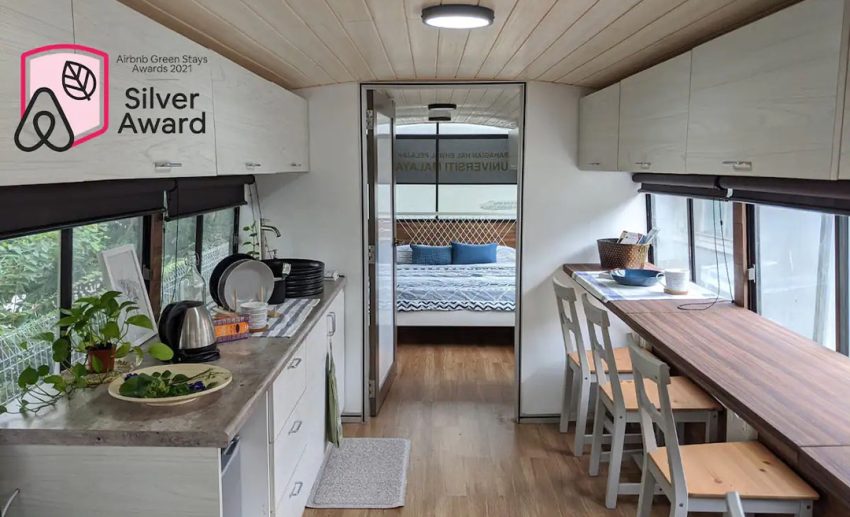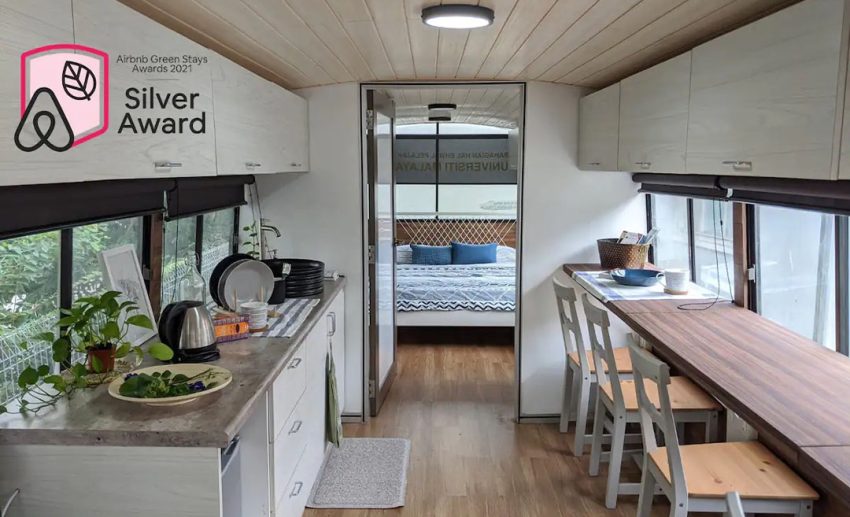 Incorporating energy-saving appliances and a rainwater collection and filtering system, this Converted Bus at the University of Malaya was created from an old, underutilised university bus. Water Warriors, the University's water conservation programme, receives a portion of the proceeds from the lodging.
Bronze Awards winners
10. North Borneo Wooden House, Sabah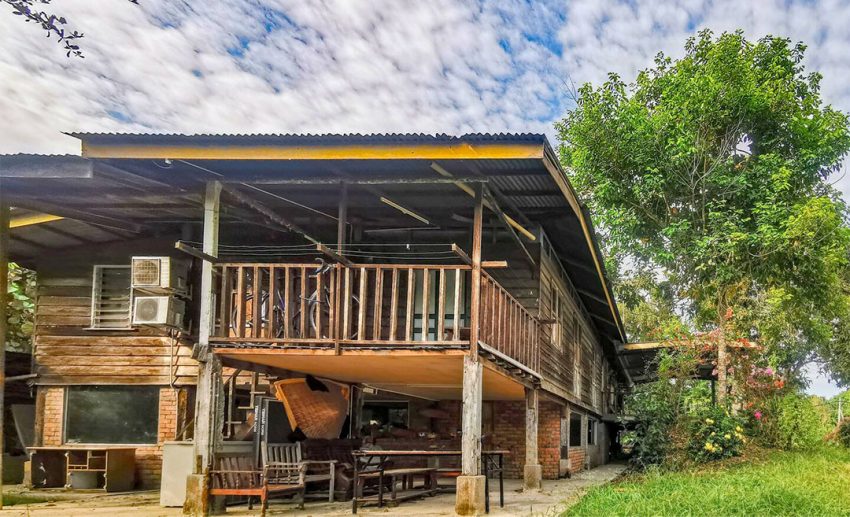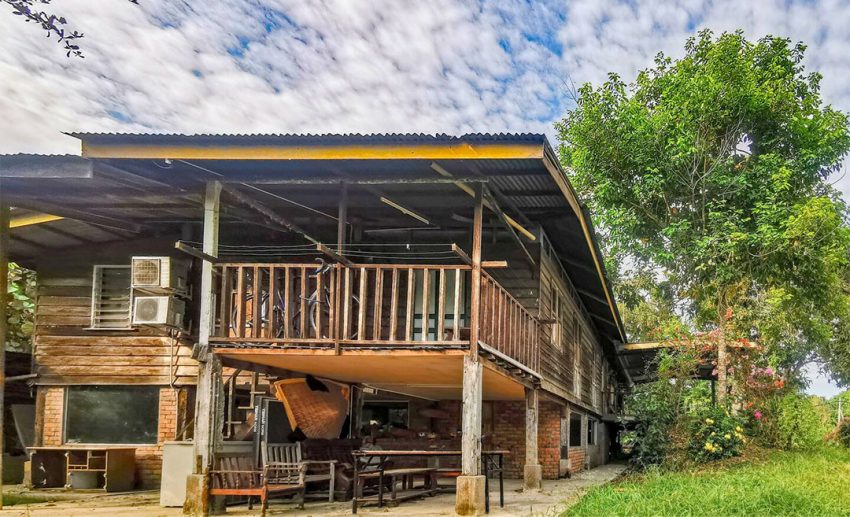 Green guesthouse, North Borneo Wooden House, was given the Bronze Award for Solid Waste Management by two local environmental champions for their passion in conducting waste management and composting workshops on the site. They also promote the conservation of the Moyog River in Sabah.
11. Rumah Tok, Terengganu
Rumah Tok is a simple, rustic guesthouse awarded the Bronze Award for Biodiversity Conservation, was established by the Ecoswed Initiative to promote environmental sustainability through eco-tourism. During their stay, guests can get a taste of daily life in Setiu by participating in cultural activities, trying local cuisine, and meeting members of the community.
12. Bidara Beach Homestay, Terengganu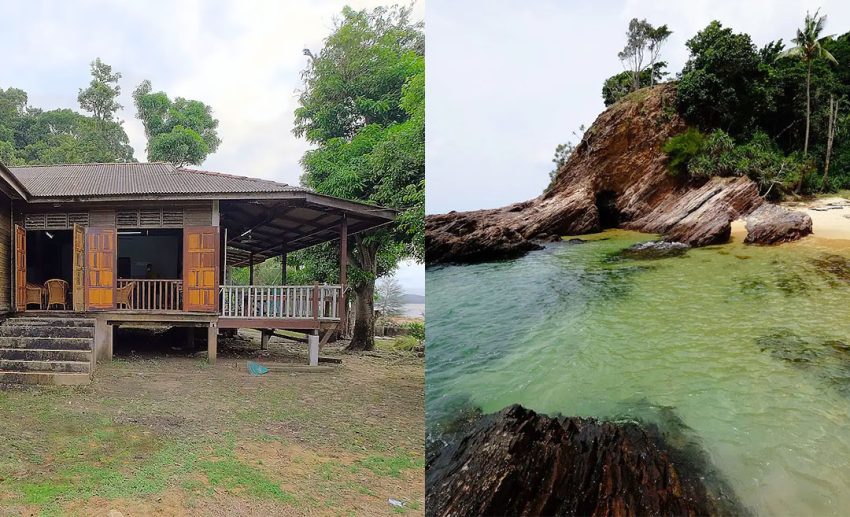 The Bidara Beach Homestay was awarded the Bronze Award for the use of green products and energy conservation for its use of locally-sourced reused wood beams and flooring and energy-efficient LED lighting.