When we think about wildlife and animals commonly associated with Malaysia, the Malayan tiger, Malayan tapir, and Bornean orangutan are the ones that naturally come to mind. But did you know that Malaysia is home to many more beautiful and unique creatures? Bet you didn't know we have native dolphins! More on that in a bit.
Read on as we look at different ways to experience and learn about Malaysia's abundant wildlife together. And, most importantly, how to protect them.
1. Marine Excursions with MareCet
Did you know that there are dolphins and whales native to Malaysia? Well, neither did we! Truth to be told, when we think of wildlife, we rarely think about our fellow marine friends. That's where MareCet comes in as the first and only non-profit NGO in Malaysia that dedicates itself to researching and conserving our Malaysian marine mammals. MareCet offers marine excursions to Kuala Sepetang and Pulau Sibu.
A Day Out With Dolphins and Dolphin Researchers at Kuala Sepetang, Perak
Yes, we're in disbelief that there are dolphins in Kuala Sepetang! Learn about Malaysian dolphins and MareCet's research work at the Matang Mangrove Forest Reserve.
Psst! Did you know that the Matang Mangrove Forest Reserve is known as one of the best-managed mangrove forests in the world? Besides dolphins, participants will see other wildlife like egrets, kingfishers, lesser adjutant storks, river otters, and wild boars.
Nature Excursion at Pulau Sibu, Johor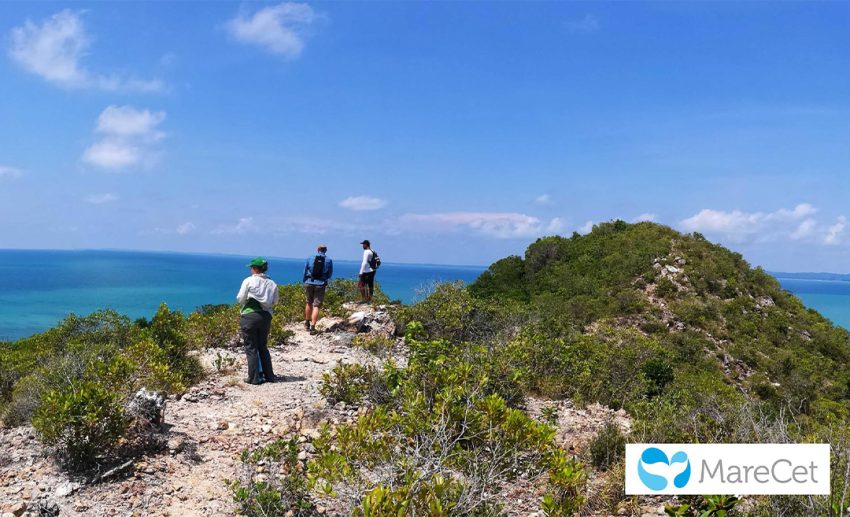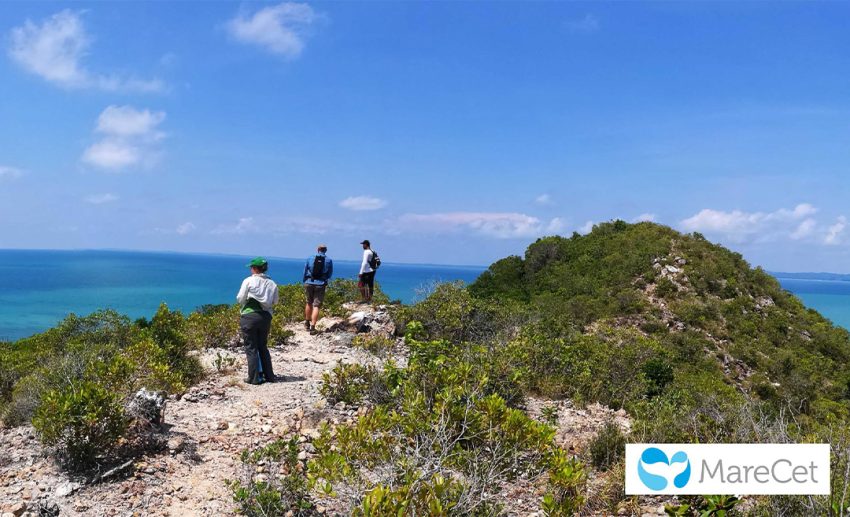 This undisturbed island paradise of Johor, known as Pulau Sibu, is home to endangered dugongs. It is the only island in Peninsular Malaysia where dugongs can still be reliably found, and where MareCet has been conducting their research and conservation work since 2014. Pulau Sibu is also the site of an ancient volcano!
Participants will be snorkelling, dugong watching, jungle trekking, having a kampung lifestyle tour, and having a free and easy time on the beach. This excursion provides the local islanders with livelihood income while also tapping into their local ecological and cultural knowledge of the island.
2. Semenggoh Wildlife Centre, Kuching
Get up close and personal with semi-wild orangutans at the Semenggoh Wildlife Centre! The centre in Kuching was set up 47 years ago to care for wild animals formerly kept as illegal pets, orphaned, or found injured in the rainforest. Several orangutans have been successfully rehabilitated and released into the forest reserve, and a number of them have had younglings since then.
These orangutans roam wild within this protected forest area and spend most of their time here. Luckily for us, some of them do return to the centre to feed twice daily! Go during the morning or afternoon feeding sessions at 9am to 10am and 3pm to 4pm to watch the them descend from the trees. A park ranger will give a short safety briefing before the feeding sessions start, and you will then follow the rangers along a jungle path to the feeding area.
If you're lucky, the red apes might stay for approximately 30 to 60 minutes, or you might see Ritchie (a 'graduate' of the centre and dominant male orangutan), or maybe a mother with its baby. Though usually, they will grab some food and quickly move off into the forest. In fruiting seasons when the forest trees are abundant, they may not show up at all.
After the feeding session, visit the orangutan gallery, and pick up interesting facts about our closest relatives. Did you know that we share nearly 97% of the same DNA? For botany fans, visit the Botanical Research Centre to stroll and admire the orchid nursery, ethnobotanical gardens, fruit orchard, fernarium, bamboo garden, and a lovely pond with a floating pavilion.
Visiting hours: Daily, 8am to 10am & 2pm to 4pm
3. Kinabatangan River Cruise, Sandakan
The Kinabatangan River is the longest in Sabah, spanning 560 kilometres, with a diverse range of natural habitats. It is known as one of the top wildlife-watching destinations in Southeast Asia. The Sabah government gazetted 27,800 hectares of forest along the river as the Kinabatangan Wildlife Sanctuary, and many researchers and NGOs are actively working on conservation projects there.
The tour along the Kinabatangan river typically includes accommodation at Kinabatangan Riverside Lodge in Sukau or the Abai Jungle Lodge. There's also the morning and afternoon boat cruises to get a chance to see a wider range of wildlife. Be ready to spot proboscis monkeys, orangutans, gibbons, Bornean pygmy elephants, crocodiles, hornbills, and myriad birds.
Watch the video below for an idea of what this wildlife tour will be like!
This river cruise can be found on Klook, with options of 3D2N or 4D3N, Borneo Adventure, and River Junkie.
4. Mangrove and Irrawaddy Dolphin Watching Cruise, Santubong
While mangrove trees play an essential role in protecting our coasts from erosion and extreme weather changes, they are also inhabited by wildlife! A close-up view of these mangroves may earn you sneak peeks of water monitor lizards, crocodiles, lizards, otters, mudskippers, mangrove crabs, prawns, and many other crustaceans and fishes.
The Santubong area is one of the best places in Sarawak to view the Irrawaddy Dolphins. These unusual marine mammals reside in the rivers, estuaries, and shallow coastal areas — swimming and diving around open waters less than 30 metres deep. To purchase this cruise, you can visit CPH Travel's website.
5. Tioman Spring & Summer Camps with Little Planet
This one's for the kids! Want to help your little one get off their electronic devices and spend more time outdoors? This could be just the thing. Bonus: They will also learn about environmental and wildlife conservation! Set them up for success with Little Planet's Spring and Summer Camp at Tioman Island. As an outdoor education company, Little Planet runs fun, eco-adventure programs for students, honing them with leadership and outdoor skills.
This week-long day or overnight camp takes place from March to April and June to August. The kids will enjoy activities like kayaking, hiking, snorkelling, toasting marshmallows, and singing around the campfire!
A day will be spent with Juara Turtle Project, the environmental conservation organisation that patrols for nesting turtles and runs turtle hatchling releases during nesting months. The hatchery is located next to basecamp, so your kids will likely watch the hatchlings being released during one of their nights at camp!
The programme is designed and delivered by highly experienced, internationally qualified outdoor experiential education specialists, so parents need not worry! The day camp is suitable for kids aged between 6 to 15 years old, while the overnight camp is for kids between 9 to 15 years old.
For more information about the camp, click here. For registration, click here.
6. Kuantan River Cruise, Pahang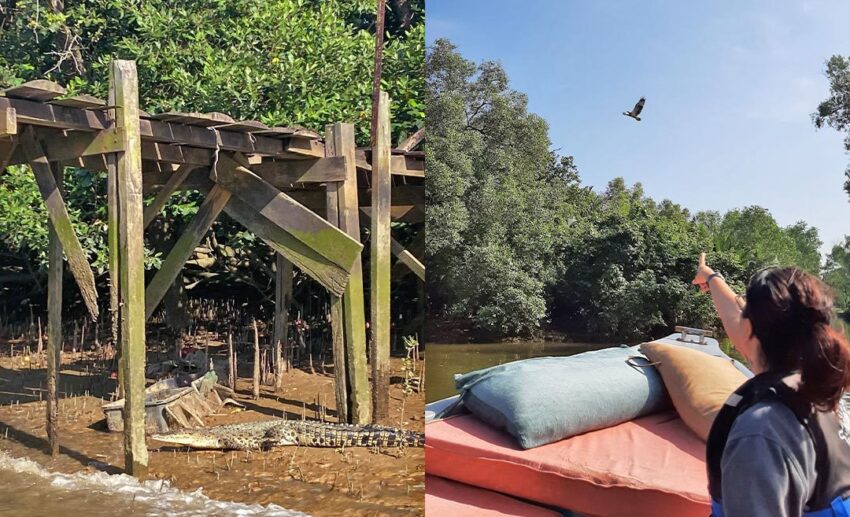 The Kuantan River is home to a protected mangrove forest and fishing villages, so you'll definitely spot crocodiles and other mangrove wildlife on this experience. Having personally experienced this river cruise during my trip to Mangala Resort & Spa, I left Kuantan with a newfound appreciation for a river's ecosystem and the role that the wildlife play in it.
Never before in my life have I seen so many crocodiles up close and personal, plus many other creatures like monitor lizards, mudskippers, eagles, small crabs, and otters! Our guide, Zainal, a licensed nature guide, was very friendly and knowledgeable.
Awarded Traveller's Choice on Tripadvisor for 2023, this cruise is suitable for any kind of traveller, nature enthusiast, or just the regular layperson!
Address: Jeti Shahbandar, Jalan Tanah Putih, 25100 Kuantan, Pahang
7. Langkawi Nature Tours with Wendy, Kedah
Wendy left her corporate job behind to venture into the world of outdoor education, eventually settling into being an independent nature guide. With a keen interest in birdwatching and the wildlife of Langkawi, Wendy hosts private nature tours through experiences like kayaking, forest trail hiking, boat cruises, and birding.
As a qualified and licensed nature guide, Wendy hopes to help the people who journey with her realise the need to preserve our natural surroundings. By understanding the ecosystem, we'll appreciate that all living beings are in fact, connected. Nature tours are curated according to your pace and what's best based for the time of the year, so contact Wendy at the details below, and she'll get back to you as soon as she can.
Email address: wendynatureguide@gmail.com
Whatsapp: +6011-2323 6728
Editor's note: This article was originally published on 3 March 2022 and has been updated to include more wildlife experiences.