Subscribe to our new

Telegram

channel for the latest updates.



Several Southeast Asian countries are gradually reopening their domestic and international borders as a result of a growing shift toward living with an endemic coronavirus. A slew of reopening announcements around the region in recent days attest to the need to restore some semblance of normalcy while also helping to bolster the region's shattered tourism sector. So, if you're itching to getaway but don't want to venture too far, here are some destinations to consider:
Thailand
Thai Prime Minister Prayut Chan-o-cha recently announced his country will allow fully-vaccinated travellers from Malaysia and 45 other countries to visit Thailand without having to quarantine upon arrival effective 1 November. Visitors will still need to present proof of a negative polymerase chain reaction (PCR) test before leaving their native country. Visitors will also be required to take another COVID-19 test upon arrival in Thailand.
Those arriving by plane from countries not on the list must undergo a seven-day quarantine. Those arriving by sea will be subjected to a mandatory 10-day quarantine.
The full list of the 46 countries and territories that Thailand plans to allow quarantine-free can be found here.
Vietnam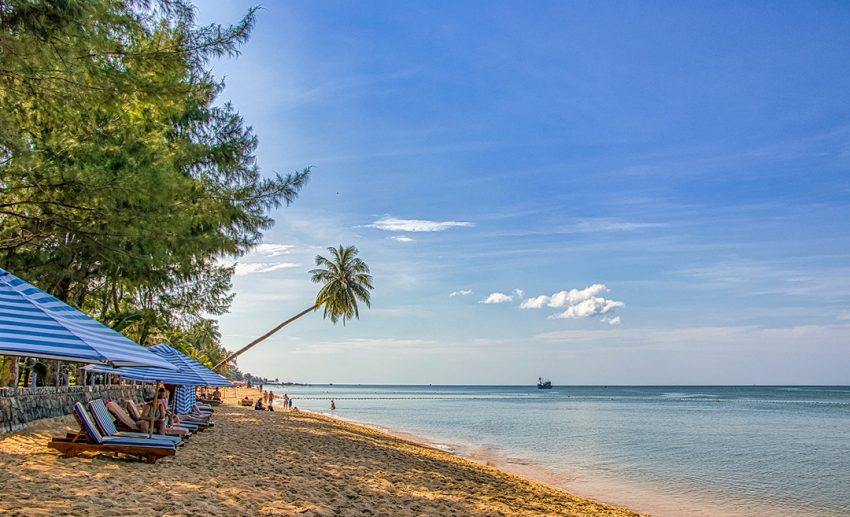 Another Southeast Asian country opening up to international tourists is Vietnam, which announced that the resort island of Phu Quoc will open to vaccinated foreign visitors in late November, as the country attempts to relaunch its tourism economy after nearly two years of lockdown.
The government announced late Friday that "charter planes" for overseas travellers with vaccine passports will be welcomed to the island beginning 20 November.
Following that, the island hopes to attract up to 5,000 international arrivals on similar charter flights between late December and the end of March.
Tourists will be required to present vaccination certificates as well as a negative COVID-19 test result before being allowed in. According to authorities, they should come from places with, "a high safety record on COVID-19 prevention, like some parts of Europe, the Middle East, Northeast Asia, Southeast Asia, North America, and Australia."

Malaysia
Meanwhile, Malaysia will allow foreign tourists to visit the island of Langkawi beginning mid-November as part of a pilot project as the government prepares to reopen its international tourism sector
Prime Minister Ismail Sabri Yaakob announced on Friday (22 October) that fully vaccinated foreign visitors will be able to visit the island off the coast of Kedah for a minimum of three days with no quarantine requirements.
COVID-19 tests will be required 72 hours prior to departure and on the second day of arrival in Langkawi. They must also have a minimum of USD80,000 (approximately RM33,2120) in insurance.
The three-month pilot trial will begin on November 15 and is open to travellers from countries approved by the Foreign Ministry, Health Ministry, and Immigration Department. On 16 September, Malaysia resumed domestic tourism with a similar pilot project in Langkawi.
Cambodia
As for Cambodia, the country lifted its 15-month travel ban from Malaysia, the Philippines, and Indonesia, as part of its plan to live with COVID-19. The lifting of the ban came after Prime Minister Hun Sen had earlier in the week called for a review on the temporary ban as several ASEAN countries had relaxed or lifted quarantine requirements to kick start their economies and the travel and hospitality industry.
Cambodia has also begun accepting E Visa applications for tourism and at least one of the three airlines that used to fly to Cambodia on a regular basis before to the outbreak is now planning to resume flights as soon as feasible.
Malaysia Airlines is expected to be the first to resume flights, but details are expected to only be released over the coming days or week, while Philippines Airlines is also expected to resume flights soon.
With the resumption, Malaysians in Cambodia can now fly directly to Malaysia instead of transiting in Singapore or other countries.
Both Malaysia and Cambodia have a similar seven days quarantine either at home or hotel for those allowed to enter.
Cambodia could follow Thailand's lead in allowing fully vaccinated international tourists to avoid quarantine, which may begin next month.
35853, 32815, 29685
Follow Zafigo on Instagram, Facebook, and Twitter. Sign up for our bi-weekly newsletter and get your dose of travel tales, tips, updates, and inspiration to fuel your next adventure!