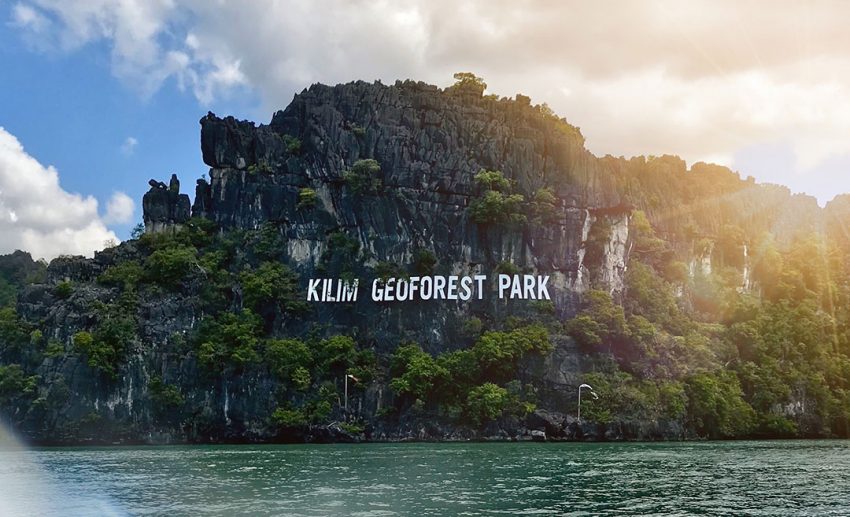 Subscribe to our new 
Telegram
 channel for the latest updates.
Beach please. After almost a year of bad news, travel-starved Malaysians can finally travel again… to Langkawi! But first, it's important to not that there are conditions to this freedom.
The Ministry of Tourism, Arts and Culture (MOTAC) said domestic tourists from all over the country, with the exception of those residing in areas placed under the Enhanced Movement Control Order (EMCO), are allowed to visit Langkawi Island from September 16.
To prepare for your post-vaccination travels, we've compiled this checklist to help you assess if you are eligible to travel to Langkawi:
Travel is only open to fully-vaccinated individuals (those who have completed two doses of the COVID-19 vaccine).
The scheme is only open on or after 16 September, 2021.
Langkawi can be visited by domestic tourists who meet the SOP criteria from all over the country, including from states in Phase 1 of the National Rehabilitation Plan.
This permission does not apply to those who are currently in areas under EMCO (or PKPD).
There is no age limit set for entry to Langkawi island.
Individuals under the age of 18 must travel with a fully-vaccinated guardian.
Requirements relating to the journey into Langkawi:
Tourists have the option to go to Langkawi by air or by land.
For those coming in by road, they must use the services of travel agencies, at least for the transportation from their respective starting destination to the ferry jetty in Langkawi.
For tourists who start their journey to Langkawi from Kedah and Perlis, as well as those who use the air route, they are not required to use the services of travel agencies.
Insurance coverage as well as COVID-19 screening is not mandatory.
Permission to travel from PDRM is required. You will need proof-of-purchase documents such as flight tickets, ferry tickets, hotel receipts or travel package receipts to apply.
Visitors to the island are also required to have a negative COVID-19 PCR test obtained from a clinic 48 hours before their travels or be subject to saliva testing at their airport of departure or seaway entry points.
SOPs for those eligible to travel to Langkawi:
The types of vacations allowed are daily (round trip on the same day), overnight, vacations with pre-made accommodation/admission bookings, and tour package vacations through a travel company licensed and registered with MOTAC.
The number of passengers per vehicle while en route is subject to the capacity of the vehicle.
Visitors who need to adjust to the ferry service hours to Langkawi are allowed to spend the night at registered accommodation premises in Kedah/Perlis.
Visitors must show proof-of-purchase documents for tourism products such as flight tickets, ferry tickets, hotel receipts or travel package receipts when applying for permission with PDRM and when requested by SOP compliance agency enforcement.
The permitted activities for the Langkawi tourism bubble include:
Accommodation in hotels and homestays including facilities in hotel and homestay premises such as surau, swimming pool, gymnasium, lounge, hall, business events (MICE), tourism, and cultural events subject to the General Phase Four SOPs issued by MKN and SOPs of the Ministry/ Department/ Agency related.
Beach activities, water sports, snorkelling, scuba diving, fishing tourism, edutainment centres, recreational parks, extreme/ adventure/ nature parks, farms, aquariums, zoos, and other leisure, recreational, and social activities.
Special interest tourism activities (golfing, scuba diving, cycling, angling, yachting, and so on).
Eco geo-travel activities (birdwatching, caving, mountain climbing, white water rafting, hiking, jungle trekking, camping, and so on).
Premises of art, culture, and heritage such as museums, libraries, art galleries, cultural heritage art centres/villages, staging of cultural performances, and others.
Theme parks and family entertainment centres.
Academic tours such as Geopark Discovery Centre and paddy fields.
The long-awaited guidance is welcome news for travellers who want to visit family and take vacations for the first time after a long time.
However, even though over 50% of Malaysian adult population are fully vaccinated, we're not out of the woods yet. When we venture out again, travel will not be the same as it was in 2019. For the foreseeable future, we'll still need to follow coronavirus precautions.