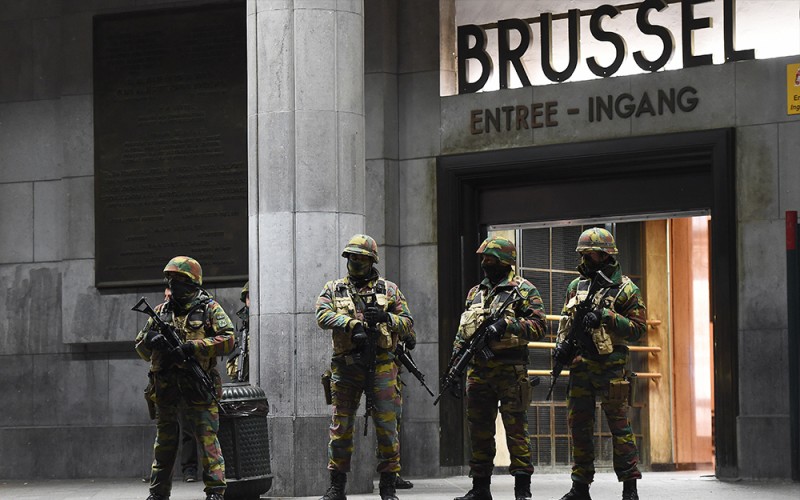 This month's deadly attack in Brussels following just 9 days after the suicide car bombing in Turkey solidifies terrorist threat as a real concern for those who travel often.
Both devastating attacks targetted busy tourist areas. The double explosion in Brussels airport and metro stations killed 34 while the bombing in Turkey hits its two biggest cities, Istanbul and Ankara, killing 27 and injuring dozens more.
Should the fear of terrorism threats stop us from travelling? Staying home might be a safer option, but for Forbes writer Lea Lane, if we stop travelling, the terrorists would win. "We cannot let the new normal (of terrorism) turn into a victory for those who wish to destroy the quality of our lives," Lane says in a Forbes article.
The reality is that we have to deal with possible terrorism at transportation hubs and tourist areas throughout the world. With how things are developing, perhaps we should avoid regions with high terrorist threats like the Middle East and Europe for now. However, we shouldn't let fear force us into hiding.
It is possible to travel safely and confidently in the face of terrorism. It boils down to judgement and research. Lane shares four common-sense ways to do so:
Check government agencies. The U.S. Department of State offers latest warnings and advisories. If there's a warning, heed it. If not, and you're comfortable, keep planning and go on to the next step. (Right now there's a travel advisory of possible "near-term" terrorist attacks in Europe. That is unusual and I would heed the warning.)

Check out fact-based informational sources with a minimal agenda; more than one established source, if possible.  Use responsible media, internet and up-to-date guidebooks to clue you in. Be aware of who is informing about dangers — established authorities or fear-mongers.

Focus on facts rather than opinion. Engage your critical thinking capacity, and cover all the factors — pluses and minuses — not just negative ones.

Evaluate risk vs. reward. If you always wanted to go somewhere, factor in the political situation. Choose with risk and reward in mind. If travel brings you significant reward it's more worth the risk, as in other aspects of life.
Most importantly, keep your options open for last minute changes, and always be sensible. Read Lea Lane's article on Forbes here.

Read more stories to help you travel smarter:
| | | |
| --- | --- | --- |
| | | |
| Why Travelling To High-risk Countries Is Not As Dangerous As You Think | 5 Essential Life Skills Every Traveller Should Learn | |
Get all the latest travel stories from Zafigo. Follow us on Facebook and Twitter.