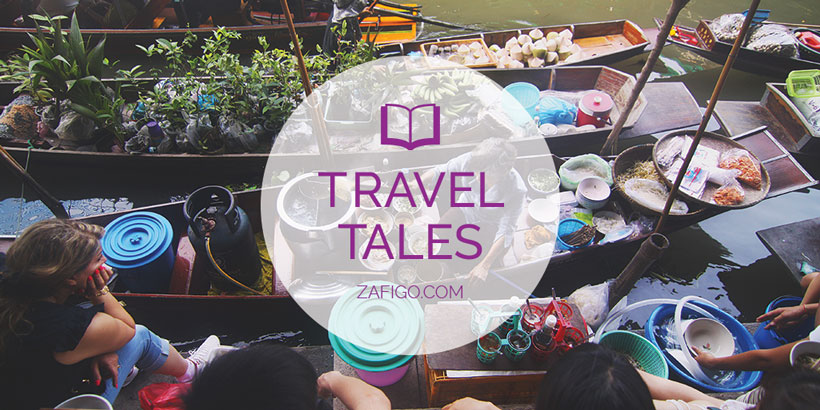 It is everything it promised to be. Nestled amidst lush green rice fields and disconnected from noise and traffic, Yoga Barn in Ubud, Bali is the perfect place to escape to after a stressful few weeks at work and dive inwards for some soul searching.
My room at the guest house is cosy and comfortable, and very tastefully done in a modern Balinese style. From there, I follow the sound of soft chanting and music all the way to the reception area. It has a laidback bohemian vibe, with bean bags strewn across the open space.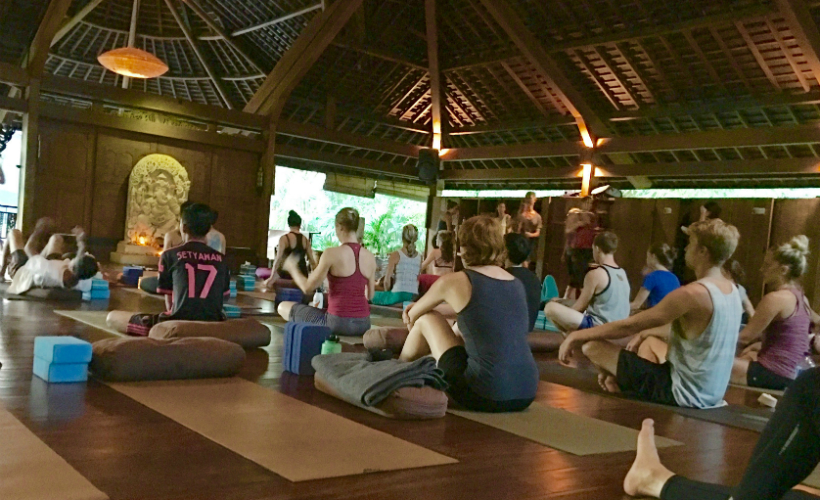 Guests are usually a mix of nationalities and ages, and conversations always take place in different languages and accents. The regulars are easy to spot, greeting each other while sipping their green cold-pressed juices. I got a 10-class pass for IDR900,000 (under USD70). It seemed just right for the immersive experience I was looking for during my three-day stay.
Stretching and bending is much more pleasant while staring at green fields and lotus ponds, while citronella became my best friend given the pesky mosquitos. It's such a change from the air-conditioned city studios I usually attend yoga classes in! I must admit I went a little overboard with the class hopping, as I wanted to maximise my time even on my 'slow-down weekend': Flow yoga in the mornings followed by Tibetan bowl meditation, yin yoga in the afternoon and chanting in the evenings. Yoga Barn got me on the fast track route to inner peace.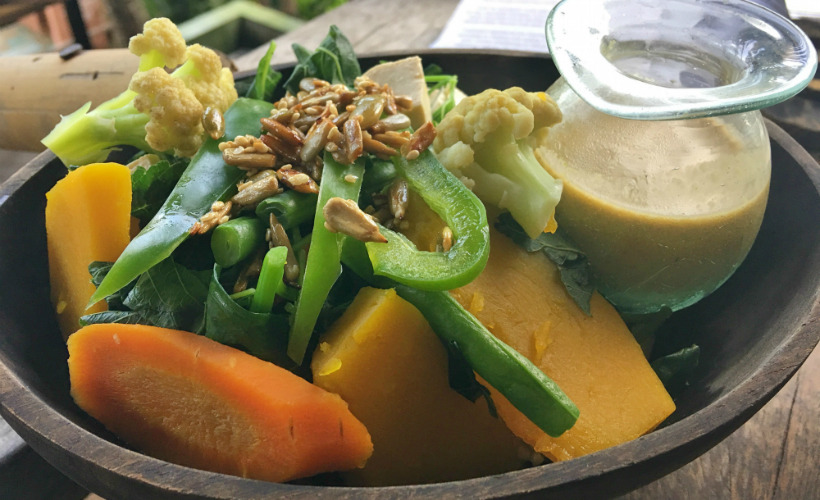 I spent my time between classes reading at Garden Kafé which serves a wonderful selection of organic vegetarian food. This is my down time, when I can reflect on my day. It is there that I realise, while observing the chatty groups, how important it is for me to have come here by myself. I could have easily been in their place, chattering on about my work, my relationships, books I love, movies I don't like… but that is exactly what I needed a break, pause and rest from.
I did meet some interesting travellers though, and even went out for dinner and a glass of wine with them. However, conversations with strangers are different. They are fresh. They are brief. They are almost not real. You don't have common history with them that you try to re-live. You also don't have the familiarity to whine to them about what's not quite right with you. There's a distance that allows you to not drown in the noise and be able to hear yourself.
---
Ubud has transformed from a sleepy village into a thriving township, but it has not lost its charm.
---
The real test of my weekend however, is the Sunday dance. That morning, all the yogis in stretchy Lycra seemed to have disappeared, and the amphitheatre became filled with people dressed in what can be best described as festival wear. Long flowy dresses, crop tops, harem pants, braided hair, beads, flowers, feathers and everything in between. It feels like a different place in a different era.
Then, a topless man played the bongo, his waist-length dreadlocks swaying from side to side. The DJ complemented his beats with some reggae music but shifted to trance and techno soon enough. I am a fairly good dancer and can even be the life of the party, but dancing in broad daylight alone and with no alcohol feels strange and beyond my comfort zone.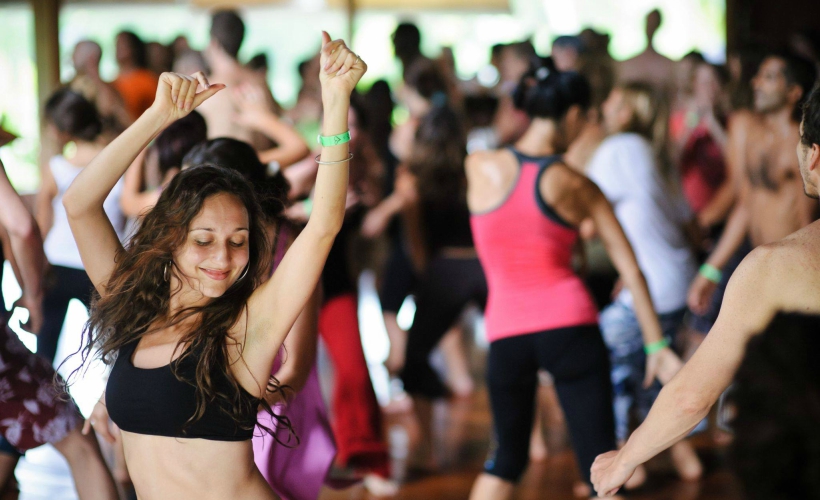 The sceptic in me started to question if the others were sober. How can they move like that? So free and uninhibited. Some seem completely unaware of anything around them while others move around trying to find the right vibration. It seems like an all-too-familiar thing but in a very unfamiliar setting. So I move around the room to see if I can smell something, like a hint of liquid courage, on them. But it's nothing but sweat. Lots of it.
My thoughts are interrupted by the Greek god in white muslin sashaying over. He only dances with me for half a minute until moving on, to better vibes, I suppose. That's when I see the peacock – well, the girl with peacock feathers in her hair and chakra tattoos on her arms. She dances with abandon and it was infectious. I feel myself moving to the beat. This is when it starts to get easier and feel more natural. I sway, jump, dance… I am happy! My worries, my stress, my doubts all melt away on that wooden floor as I join the sweat brigade for another hour. In the end, we all sit down in a circle and chant "Ohm". It's such a release.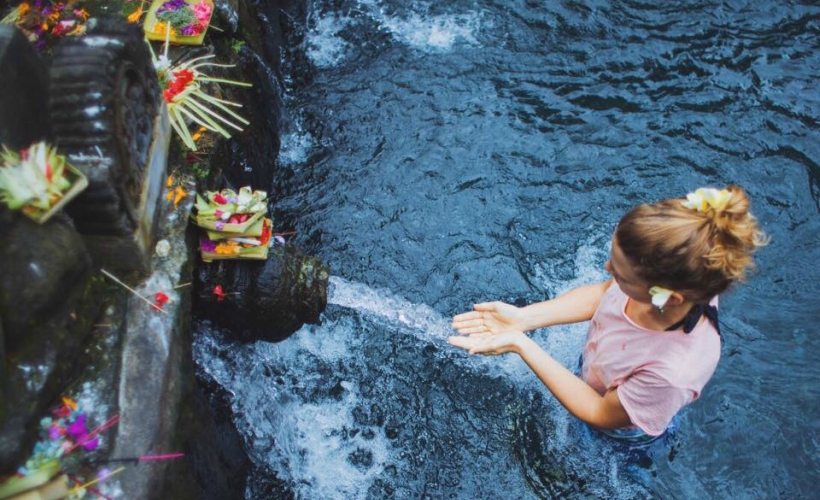 I do very little that day. I eat alone at my table and go for a walk around the market and Ubud Monkey Forest. On my flight back, I plug in my headphones. My three-day 'me time' has come to an end and I've checked out of Yoga Barn… but I continue to feel the quiet.
The Yoga Barn Jalan Raya Pengoseken Ubud, Gianyar 80571 (located between Jalan Raya Pengoseken and Jalan Sukma Kesuma) | General Inquiries +62361971236 OR +62361971407 / info@theyogabarn.com | Website www.theyogabarn.com | Facebook fb.me/theyogabarn | Instagram @theyogabarn
---
Read our last Travel Tale:
---
Here's your chance to get published on Zafigo! We want your most interesting Travel Tales, from memorable adventures to heartwarming encounters, scrumptious local food to surreal experiences, and everything in between.
They can be in any form and length –short stories, top tips, diary entries, even poems and videos. Zafigo is read by women travellers the world over, so your stories will be shared to all corners of the globe.
Email your stories to editor@zafigo.com with the subject line 'Travel Tales'. Include your profile photo and contact details. Published stories will receive a token sum.