From Reindeer sleigh rides to snow-white cosy countryside lunches, to get families and loved ones in the celebratory spirit, the travel experts at Viator voted these 10 experiences as the world's most authentic Christmas experiences.
1. Lapland: Reindeer Sleigh Ride to Santa Claus Village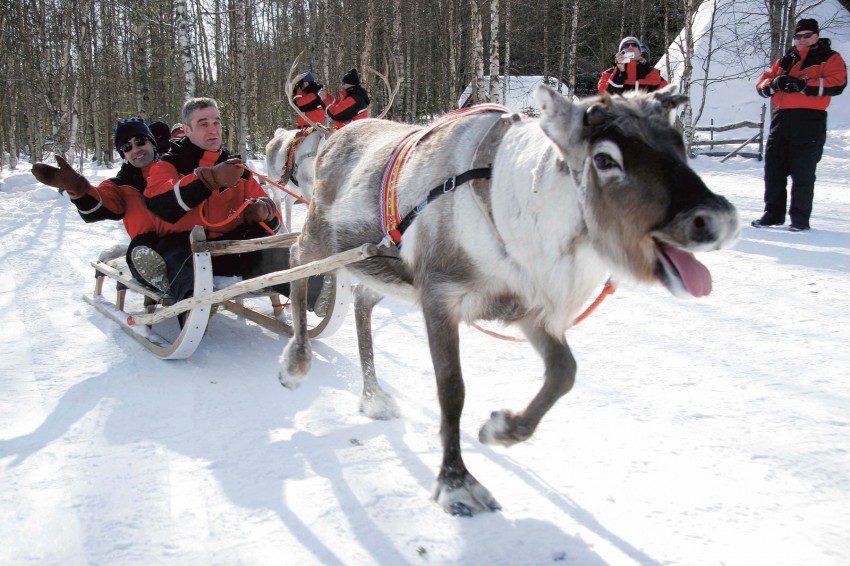 Fairytale Christmas experience, this 3.5-hour tour explores Finland's breathtaking scenery and includes a Lapland Santa Claus Village experience. The experience starts with a snowmobile ride deep into the Finnish wilderness, with beautiful views over the blanketed landscape. Upon reaching a local reindeer farm, guests will hop aboard their sleigh for an unforgettable reindeer-pulled ride to Santa Claus Village where Santa himself will be waiting! There will be a chance to snap up Christmas goodies and to send a postcard from Santa's post office – ideal for families and young children eager to meet Santa in Lapland. From USD $165. 
2. Frankfurt: Christmas Market Visit and Traditional German Christmas Dinner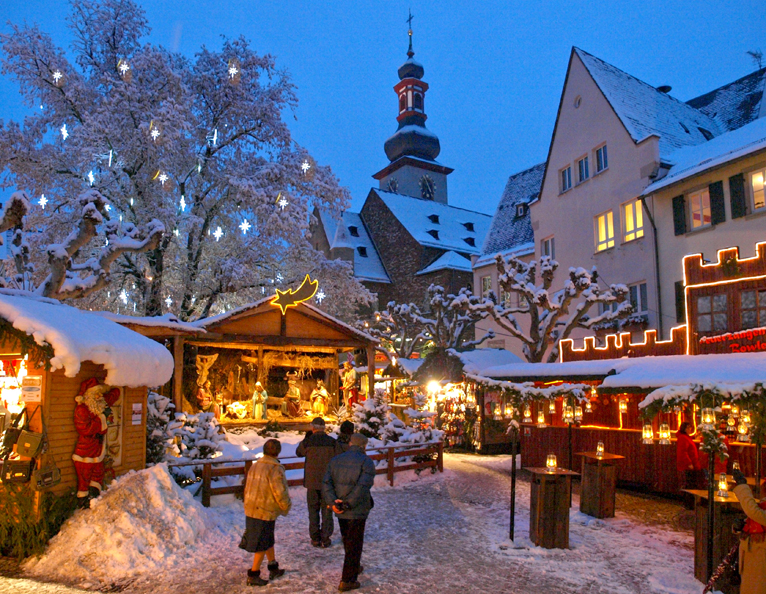 This guided 5.5-hour tour includes a visit to the Rüdesheim Christmas Market of the Nations to experience the wonderfully decorated Nativity scene. Guests will get the chance to listen to traditional carolers and choirs, browse the stalls for unique gifts and regional delicacies and take a winter stroll down the neighbouring streets, trails or paths. The tour ends with a delicious 2-course traditional Christmas meal at a local eatery. From USD $226.
3. New York: New York Christmas Tour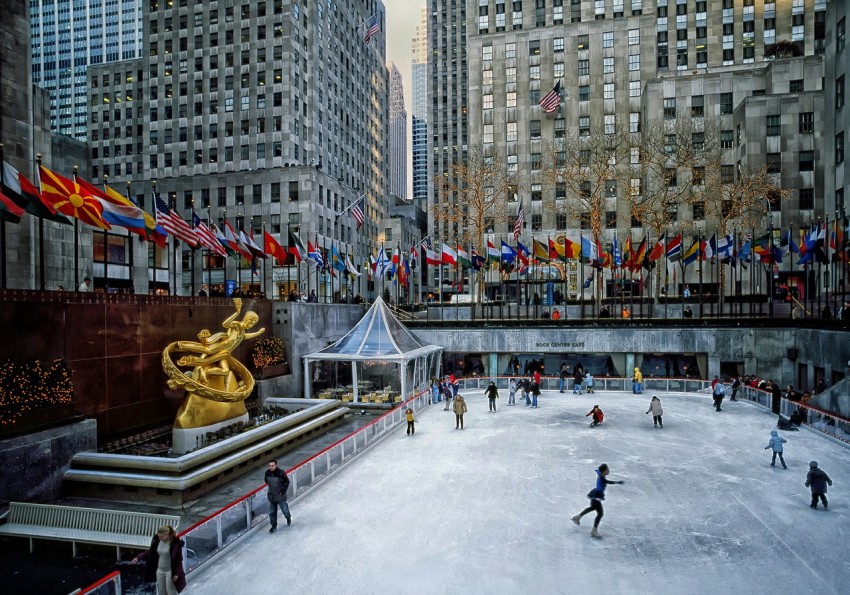 For first timers to New York, the best way to soak up the festive atmosphere of one of the world's most iconic cities is to explore the local back-streets with a guided walking tour. With stop-offs at the Rockefeller Center with all the beautiful Christmas lights and its iconic Christmas tree, the window displays of Saks Fifth Ave and Lord and Taylor, this tour stops at nothing to give guests a full immersion into New York City's Christmas spirit. From USD $130.
4. England: Christmas lunch in the Cotswolds
For an enchanting English countryside Christmas, this tour ventures to the charming Cotswolds from London. The experience starts with a panoramic tour of London's top landmarks, such as Big Ben and Westminster Abbey, followed by a visit to the beautiful buildings of Oxford, before entering the cobblestone villages and rolling Cotswold hills for a scrumptious Christmas lunch of turkey, Christmas pudding and all at an English pub complete with a log fire. The day finishes with a visit to Stratford-upon Avon, the birthplace of William Shakespeare. From USD $150. 
5. Munich: Christmas Markets Tour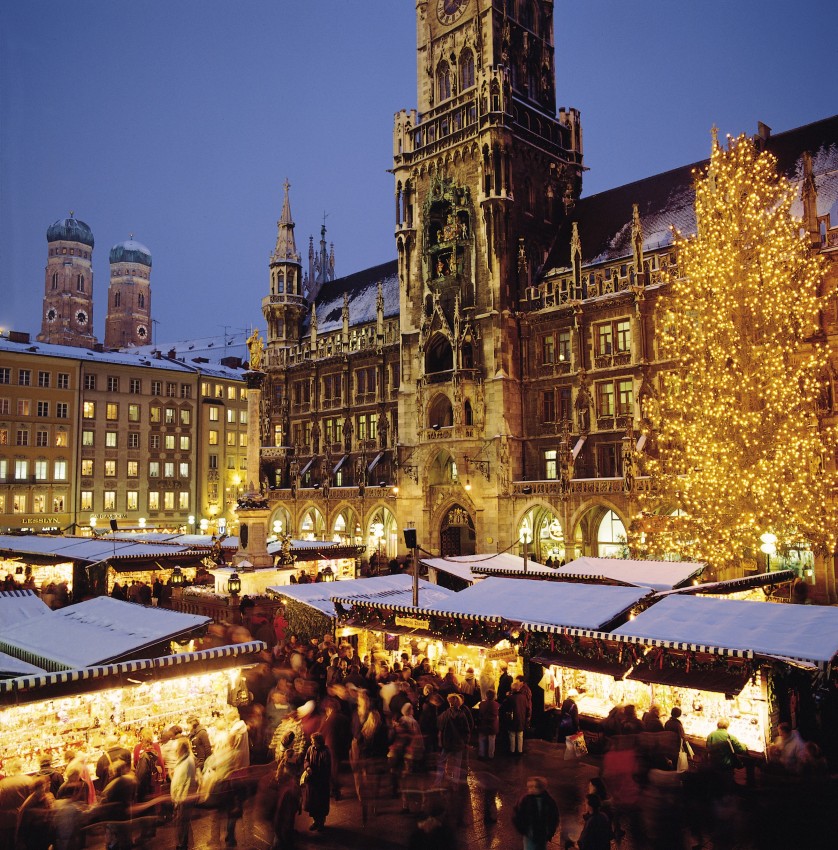 The magic of the season in Europe is best experienced with this tour of the dazzling Christmas markets in Munich Old Town. Munich doesn't skip on the Christmas cheer, with more than 20 holiday markets across the city, guests can enjoy a family-friendly tour of the best – including the renowned Christkindlmarkt in Marienplatz, where unique Bavarian gifts are on display and warming glühwein (mulled wine) and spiced cake are aplenty. From USD $20.
6. Salzburg: Christmas Horse-Drawn Alpine Adventure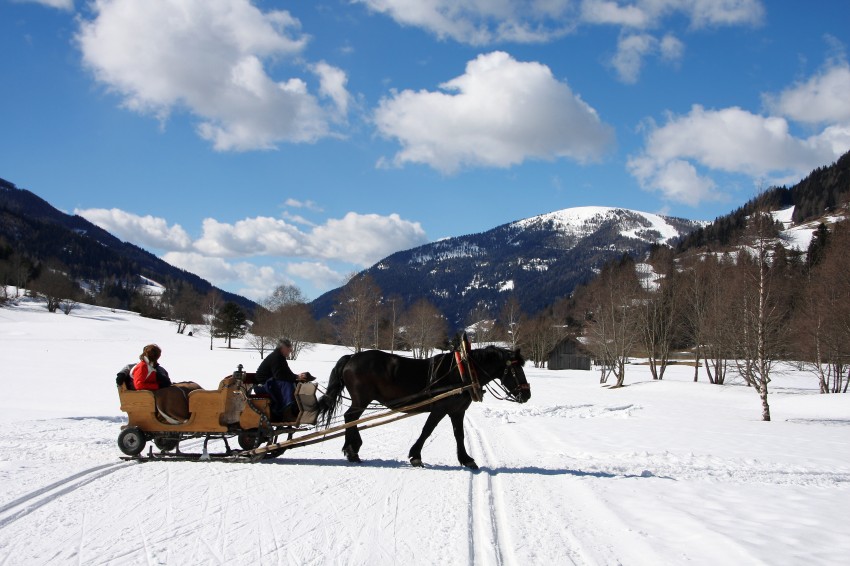 There's no better way to get into the festive spirit than to snuggle up on a merry horsedrawn sleigh ride. Departing from Salzburg, this day trip ventures along the Salzach River Valley and travels up to 3,281 feet to the Alpine mountain of Dachstein for incredible panoramic views of the wintery alpine scenery. Lunch is served in a cosy local inn before departure to keep guests warm throughout the journey. From USD $80.
7. Paris: Learn to Cook a French Christmas Menu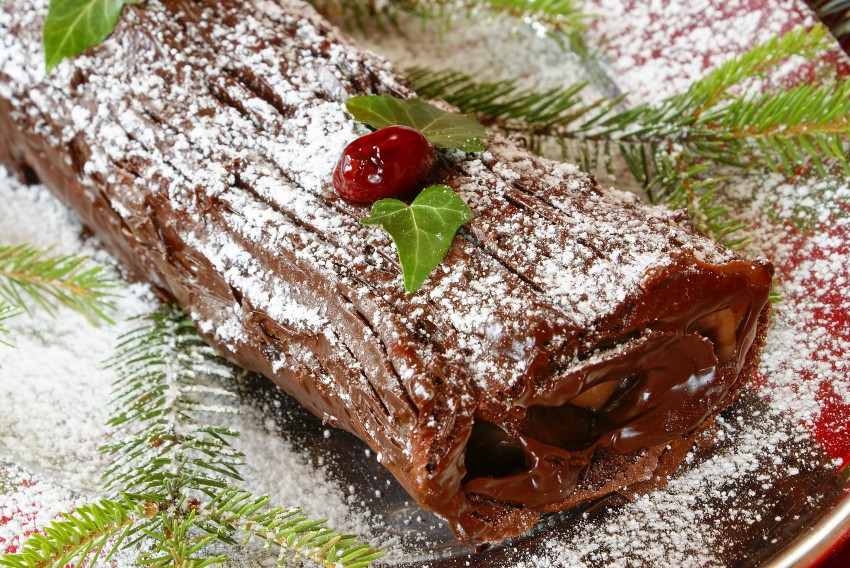 This experience takes guests on a culinary journey through France's rich gastronomic heritage during a wintery Christmas cooking class in Paris. Aspiring foodies will learn the tricks of the trade from a professional chef, who has experience working at a Michelin-starred restaurant, using seasonal ingredients from a nearby Parisian market to produce a traditional French meal. The lesson culminates with an iconic Bûche de Noël cake, set to impress even the most discerning family members come Christmas time! From USD $164.
8. New York: Christmas Lights in Dyker Heights Brooklyn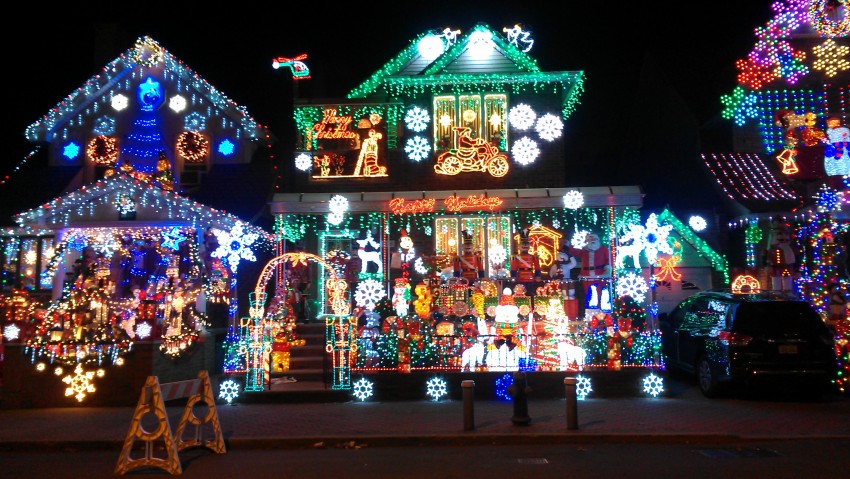 For those who've already seen the Rockefeller lights, some of the best spots in the Big Apple to submerge in the festive cheer are Dyker Heights and Bay Ridge in Brooklyn, where each year residents take Christmas decorations to a new level. This tour whisks guests out to Brooklyn to an immersion into holiday festivities. On the way back, the lit-up Manhattan skyline can be enjoyed followed by a stop at Fifth Avenue and Rockefeller Center where there are iconic and dynamic displays. This tour will put even the biggest Christmas grouch in the holiday spirit. From USD $53.
9. Austria: Christmas Eve Dinner at Weikersdorf Castle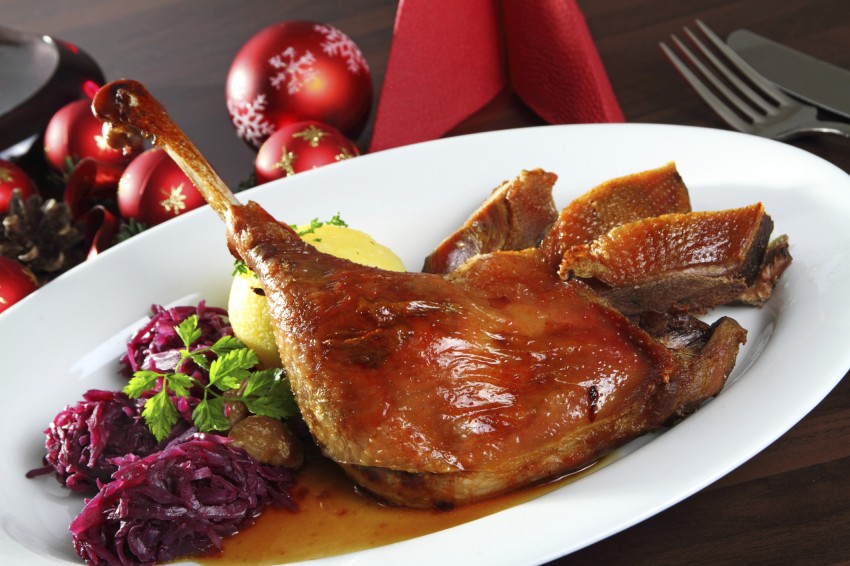 Soak up the holiday spirit with a 4-course traditional Austrian Christmas Eve dinner at Weikersdorf Castle. Led by a local guide, the tour takes guests from the capital city of Vienna to a Renaissance-era hotel in the Austrian Alps to enjoy four courses of traditional specialties, accompanied by local wine and music. The night is finished off at the Church of St Christopher to experience a Christmas midnight mass. From USD $159. 
10. Salzburg: Salzburg Christmas Eve Tour to the Silent Night Chapel
Make the most out of Christmas Eve in Salzburg on a 4-hour trip to the Silent Night Chapel, a monument to the Christmas carol 'Silent Night.' Departing from Salzburg, travel by guided coach through the foothills of the Austrian Alps to the quaint town of Oberndorf. Arrive at the historic Silent Night Chapel and participate in a Christmas Eve mass, conducted in multiple languages. Soak up the Christmas spirit and learn the rich history of this touching chapel. From SGD $46.