When you're living with a disability, travelling can seem challenging and make planning a holiday a daunting task. But it doesn't have to be that way. Keep reading to discover seven key tips and tricks to make your journey abroad easier, and most importantly, fun.
1. Speak with your doctor
The first thing you should do when deciding whether to travel is to have a consultation with your doctor. Tell them the details of your trip and what you're planning on doing to ensure the trip won't place you, or your health, at risk.
Even if you're sure they will approve, speaking with your doctor can calm your worries and help you determine limits on what you should be doing abroad. They can also prescribe medications you may need while abroad and give recommendations for things you should (and shouldn't) do. Additionally, they may even be able to recommend a doctor or hospital at your travel destination should an emergency arise.
2. Figure out your needs
It's important to determine any specific needs you may have for accommodations, transport arrangements, and activities before you start booking your trip. Clarifying what you'd like to see and do, and checking if hotels, airlines, transport providers, and activity hosts can accommodate your needs prior to embarking on your trip will alleviate much of the stress that comes with being in unfamiliar territory.
Better yet, ask for help. Travel planners and private tour operators have established connections throughout the countries they serve and will know which providers can easily accommodate specific needs, from physical to mental health conditions. In addition, they'll know the terrain. This means they'll know the access points to monuments, cultural sites, event venues, galleries, and other must-see attractions and be able to know when is best time to visit and the ideal ways of getting you there.
For instance, if you'd like to see the pyramids, a local tour operator will be able to tell you where you can and can't access the site, what the pathways leading in look like, and how hard they are to navigate. If the walkways are impossible to navigate with specific types of equipment, such as wheelchairs or crutches, they'll be able to arrange for viewing the site from another vantage point, making the trip as tailor-made to your goals as possible.
3. Plan everything ahead
It's important to start the planning process early on so you have lots of time to do your research and secure transportation and housing before your options fill up. For example, hotels might have limited accessible rooms and these are likely to get filled up early. Planes, too, have designated seats for people with disabilities, along with boarding and deplaning staff to assist throughout the flight portion of your trip.
Making arrangements ahead of time with the hotels and airlines will help ensure your preferred seat and room is available and any additional resources you need are coordinated. Booking early will also allow you to find the best deals, or if you use a travel-planning professional, it will allow them to aid you in finding the best bang for your budget and with the most amenities included.
If you've decided to make the arrangements on your own, it's always a good idea to call in advance and make sure your preferred airline or hotel can accommodate those needs. Speak with a representative to inform them of your requirements and/or concerns, and ask if you need to do anything in advance.
As for accommodations booked online, take the time to phone your airline or hotel before arriving to ensure there are no additional questions or needs on their end, and that they have received and processed your booking. If you're using a travel professional, they will handle these arrangements.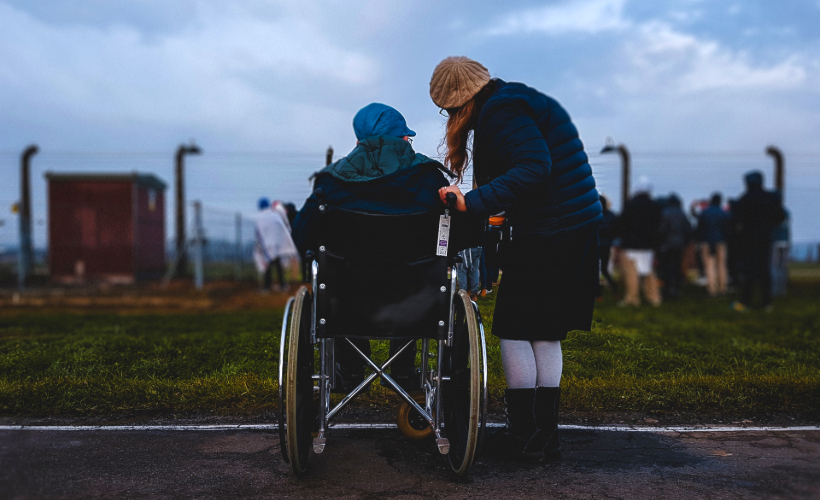 ---
Whether vision-impaired or wheelchair-bound, these travellers have experienced journeys and adventures just as incredible as the rest of us:
---
4. Pace yourself
Ideally, you'll travel in a way that's similar to how you live at home. Try to keep in mind your typical routines in day-to-day life and bring those into your travel schedule. So, if you typically have more energy in the morning, it's best to plan your activities during these hours and allow for rest in the afternoons. Take care to not overload the days with too many activities and allow for time for any regular habits you followed at home, such as naps or downtime.
Typically, we shy away from things like naps on vacation as we're hoping not to miss all the action, but allowing the body to get overly exhausted can lead to a compromised immune system and an opening to more illness. Heed the body's messages and your typical routines. Schedule in some time on your journey to factor in rest periods.
5. Figure out how you're going to get around
Consider transportation from your hotel to the cultural or archaeological sites you wish to visit while abroad. If you're working with a travel professional, and they're aware of what your needs are, they can arrange for specialised vehicles and drivers who'll arrive at the most accessible entrances to allow for the easiest entry. They can also provide guidance on crowd size and focus on itineraries with fewer people if you are prone to anxiety in large groups. If you require more time, they may even help schedule your visit before the general public is allowed entry.
If you're planning your trip on your own, determine your route and check out the options for getting around in your target city or country. For example, is there an elevator to get to the subway if you're in a wheelchair? What types of rental cars are available and/or do the buses have wheelchair-accessible equipment? These are all important factors to take into consideration before you head out on your trip.
6. Stay informed and inspired
There are many online sources that provide excellent advice for travelling with a disability. Mobility International USA provides in-depth information on topics such as keeping wheelchair batteries charged, taking a service animal abroad, even phrasebooks on disability issues in multiple languages to help with communication issues. Look for some inspiration and encouragement too – read up on how to overcome anxiety or check out CurbFree with Cory Lee who blogs about travelling the world in a wheelchair.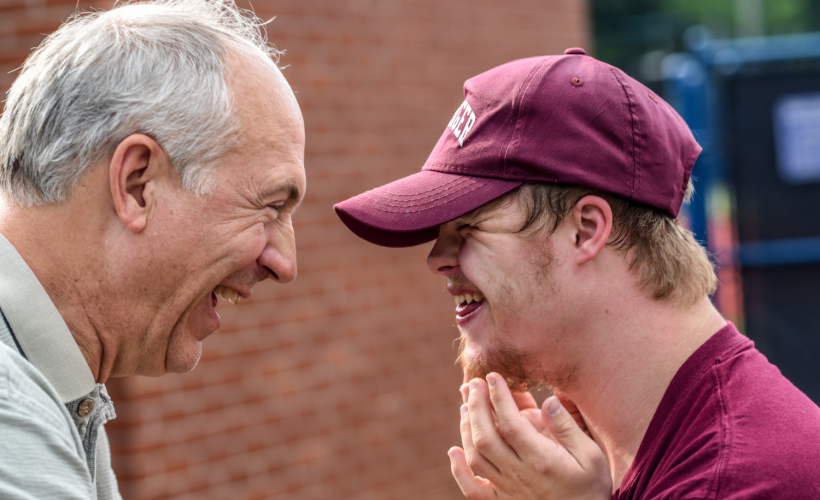 7. Get adequate insurance
Although you may have medical insurance in your home country, most private plans do not provide coverage when travelling internationally. Many countries also require that foreign nationals carry some form of insurance valid in their countries as a prerequisite to entry. Travel health insurance (covers routine medical visits), medical evacuation insurance (covers medical transport out of a country), and accident insurance (to insure against major illness or injury) should all be considered prior to your travels. These types of plans can be purchased separately as stand-alone policies or added to your existing private insurance.
Travelling is an amazing experience that everyone deserves. With so many beautiful countries and cities to see, and so many diverse cultures to experience, it's worth doing the research and taking that journey you've been dreaming of.
Get all the latest travel stories from Zafigo. Follow us on Facebook, Twitter, and Instagram.