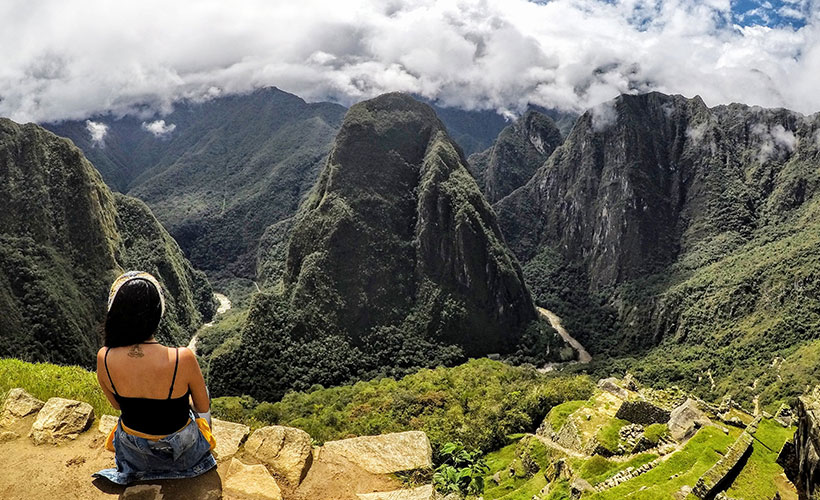 Machu Picchu sees millions of tourists annually, but the first person in a wheelchair only visited the ancient Inca site in 2019.
Now, more are due to follow thanks to the travel company Wheel the World, which will begin offering the first wheelchair-accessible tours of the UNESCO World Heritage Site in March 2019. Wheel the World, the brainchild of long-time friends Alvaro Silberstein and Camilo Navarro, offers tours to far-flung destinations with the help of specially-designed foldable wheelchairs.
The idea was born when Silberstein and Navarro set out set out to hike the Torres del Paine National Park in Patagonia. Silberstein, who has used a wheelchair since he had a car accident at age 18, raised USD8,000 through a crowdfunding campaign to purchase a lightweight, foldable wheelchair.
"The wheelchair was designed with only one wheel and two long sticks that make it look like a wheelbarrow. It is a mix of steel and aluminium, like a bicycle, so it's light," Navarro explains.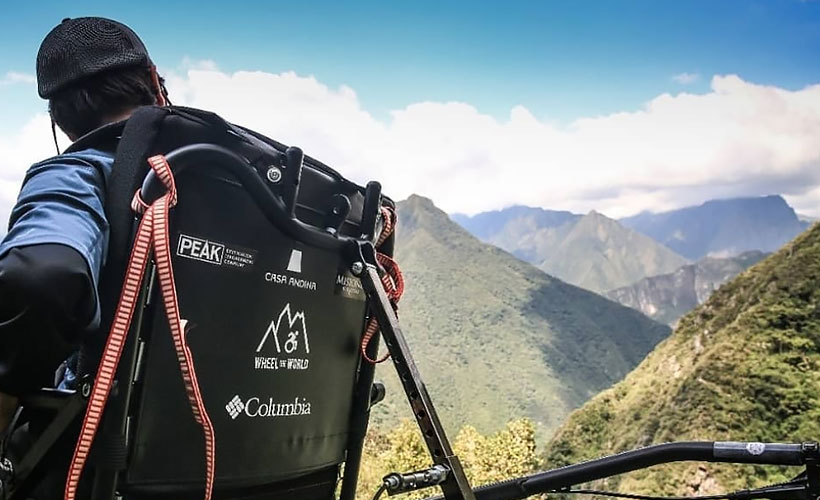 However, the only drawback is that this wheelchair can't be self-propelled, so it does require a travel companion to help operate and navigate it through some more difficult passes.
After the success of their hike, both men began to develop Wheel of the World into a business when they moved to United States for business school. The company has since expanded to Latin America, offering tours to other sites like Easter Island in Chile and scenic spots in Mexico and Peru.
"There are one billion people [in the world] with disabilities," Navarro told CNN, "But there's not one main travel company dedicated to these users."
With the help of crowdfunding, Wheel the World acquired more of these unique wheelchairs and stores them on site, not just enabling users to navigate the difficult terrains, but also to eliminate the hassle of buying and shipping an appropriate wheelchair.
According to Wheel the World's website, a multi-day trip to Machu Picchu starts at USD1,490. This trip includes accommodation, meals, transportation, and equipment, but doesn't include flights. The price, as reported by CNN, is comparable with what it would cost an able-bodied person to do a similar tour to the site.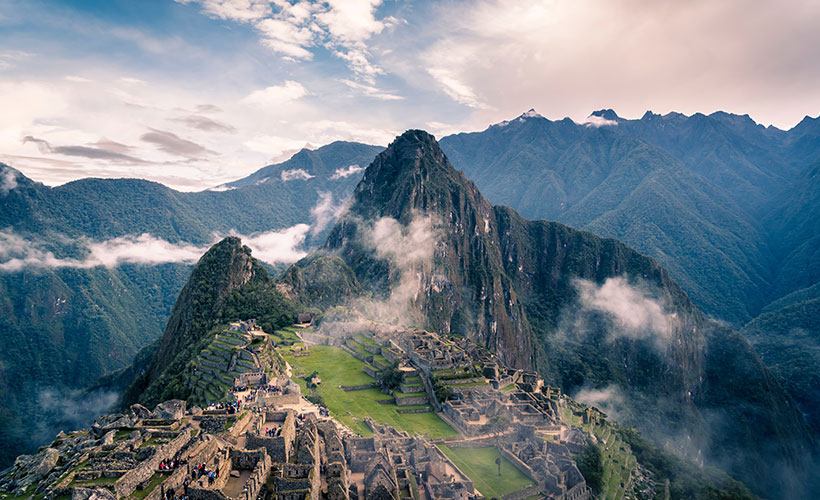 The news of the tour comes after Machu Picchu recently changed its ticketing policy to make it even stricter. As of 1 January 2019, the popular UNESCO World Heritage Site in Peru requires visitors to select specific time slots and arrive within one hour of them or risk being turned away.
There's also a strict four-hour time limit for each visit, plus all tourists must be out by 5.30pm.
The Incan citadel in the Peruvian Andes first introduced ticketing in 2017, after surging tourist numbers prompted UNESCO to threaten to pull the attraction off its list of world heritage sites.
Get all the latest travel stories from Zafigo. Follow us on Facebook, Twitter, and Instagram.