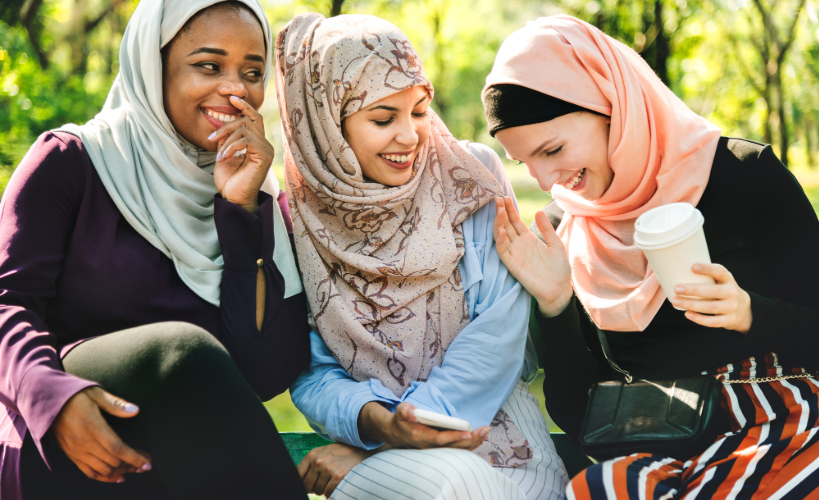 In a highly visual world, a person's clothing matters a lot; you are judged by the way you dress up. A woman who wears hijab and travels widely sounds a scary and daunting thought. It is certain that women who wear hijab have to face more difficulties while travelling, as compared to the ones who don't cover themselves up.
I wear a hijab by choice and love travelling; on one hand, travelling around the world with my hijab has taught me many valuable lessons and on the other hand, many myths were also proven to be wrong.
Below are 5 top lessons that I would like to share with everyone:
Treat others the same way you want yourself to be treated
The very first thing that I learnt while travelling around the world in my hijab is that people naturally mirror your behaviour and your actions. If you are good to people, they will automatically reciprocate and be good to you; subconsciously most people mirror the behaviour of the person who is interacting with them. If someone is happy and enthusiastic, you will be infused with positive energy. If the person talking to you is frowning, you will inevitably be displeased. I have learnt that if I accept the differences, act naturally, and adjust in their culture, they will also accept me for who I am.
Regardless of my dress code or my religious choices, people treated me like any other tourist who is there to explore and travel the world. During my different journeys, I learnt that you teach people how to treat you by the way you treat them. Greeting people with an open posture, a friendly smile and sparkle in eyes is a tried-and-tested way of inviting them to treat you the same way.
However, never expect everyone to treat you in the same way because cultural norms vary greatly, and body language can be interpreted in strikingly different ways. It is best to do some research about the people and culture of the place that you are intending to visit.
If you think that wearing a hijab will not be acceptable at a certain place, the best approach can be to wear a hat on your hijab. This will not only fulfil the actual purpose of wearing a hijab, but will also make you look more acceptable.
People are genuinely interested in Islam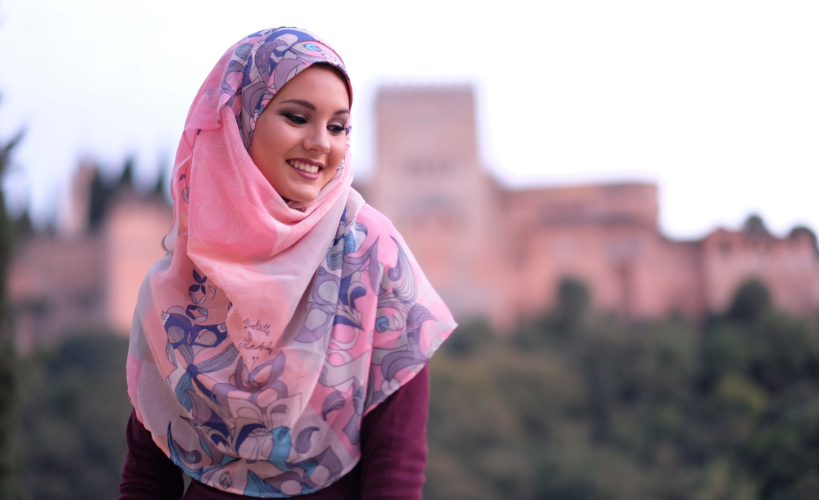 Wearing Islamic outfits represent my identity, therefore when I travel wearing a hijab, people often approach me with their questions about Islam. Media has spread a lot of negative propaganda about Islam, which has — in turn — fuelled curiosity about the truth of Islam. My hijab has led me to so many enlightening and useful conversations about, not only Islam, but also faith and humanity in general.
There were women who asked me why I wear hijab, and some even asked me about the proper manner of wearing hijab. If you are doing something differently, people become inquisitive. By wearing a hijab, you are representing all Muslim women, so you should be eager to respond to any queries that someone has about your religion, your outlook, or your way of life.
An important lesson that I would like to share with everyone is that even if someone approaches you with a question bearing a negative attitude, always appreciate their interest and respond politely.
The world has infinite beautiful souls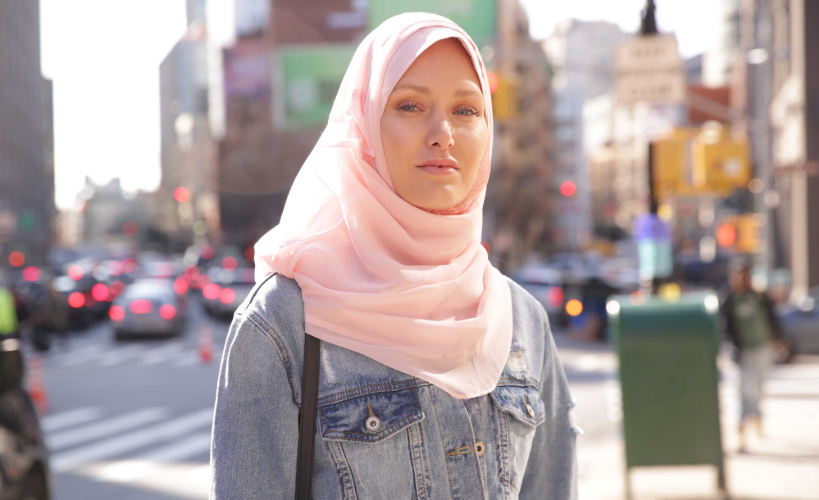 Being a Muslim woman wearing a hijab, travelling to non-Muslim countries like the United Kingdom can seem scary, as if you were about to experience something out of your comfort zone. You may think that people will stare you at public places because of the difference in culture. However, the ground reality is that there is no such thing you should fear. I had an amazing time shopping fashionable hijabs in UK and meeting lots of other hijabis as well. The world has truly become a global village and due to merging of culture and immigration trends, people of other countries are very tolerant, and they greet people of other cultures in a very courteous manner.
Surprisingly, they also show interest in your culture, want to know more about your religious practices, and the rationale behind your code of dress. If you fear that you will be subjected to harsh and uncomfortable stares, then worry not because these are just myths and nothing else. Once you travel to different parts of the world, you will get to know that the real story is different.
Wearing hijab gives you the actual identity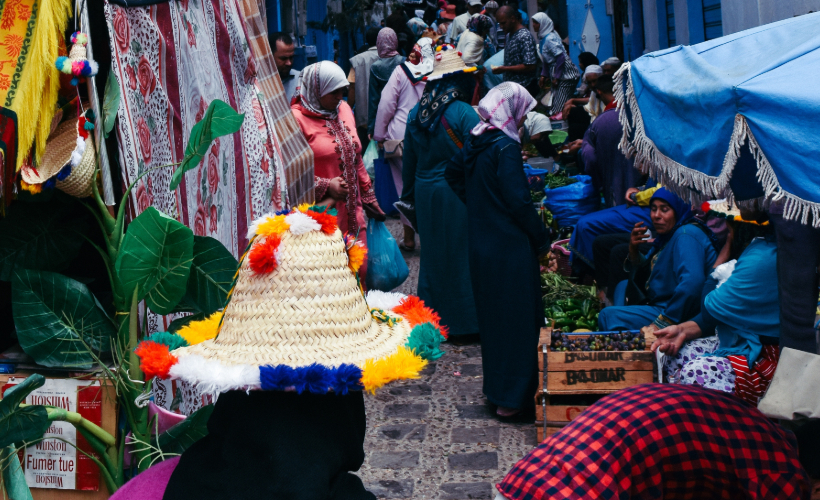 When you are in a foreign land, the biggest issue is regarding availability of permitted food. Considering various restrictions on food, Muslims are not free to eat everything. It becomes even trickier since you are unsure about the ingredients of dishes made in other countries. Wearing a hijab can help you in this regard; when you order a food item, the chef will understand your Muslim meal preferences and guide you accordingly. People treat you in a special way considering your traditions and your norms; there is no harm in saying that they pay special attention while you are in hijab.
Wandering various lands in hijab has indeed shown me that people tend to respect my choices; men lower their gaze and avoid physical contact because they understand our choices. One important thing is to portray a good image of Islam because owing to your hijab, you act as an ambassador of your religious community.
Plain, pin-less hijabs are best
Hijabs have countless varieties and styles, but when you are travelling to a new country, you cannot take a matching hijab for each dress that you are carrying in your luggage. I have learnt this lesson after frequent travelling that it is best to buy some plain hijabs that go well with most dresses. Also, losing hijab pins in your car might be fine but you definitely don't want to that when you travel. So you can buy a hijab that is fashionable yet pin-less which is perfect for hijabis who travel.
Light luggage is best for frequent travellers who are not planning to stay for long at their destinations. Extra baggage bothers you as you need to carry the needless burden and take care of it. It is best to minimise your luggage by all possible means. You can buy three or four plain hijabs that will go with all your outfits. Likely choice of colours for hijabs that can complement any dress include white, black, skin tone, blue, and grey.
Get all the latest travel stories from Zafigo. Follow us on Facebook, Twitter, and Instagram.