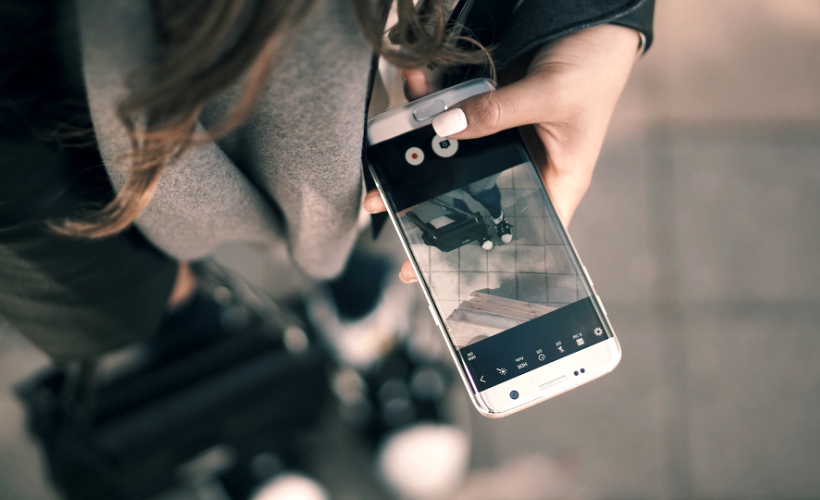 Who doesn't enjoy a good old map? The initial two minutes of unfolding a glossy sheet of paper, marking out places with felt-tip pens, estimating your arrival times and preserving them in shoe boxes as souvenirs from a trip. Ah, the nostalgia.
But as much as we appreciate maps and all things ancient, deep down within our hearts we know we wouldn't be able to survive 10 minutes in a new country without consulting our all-time personal assistants – Mr. Smartphone, Ms. Wi-Fi and the very handsome Mr. Google!
Catering to the needs of the modern traveller, here are some clever mobile apps that'll provide assistance at the tip of your fingers as you explore new lands:
Google Trips
While it's great to be spontaneous while travelling, the key to having a great trip is getting your itineraries sorted. Google Trips helps you to do just that. This app collates all your travel-related information such as hotel reservations and flight tickets from your inbox and organises it in neat folders. The app also helps create itineraries based on your destination, gives pop-up suggestions on nearby attractions and helps you locate parks, cafes and museums as you travel along. The best part is that the entire app is available offline so you can easily access your travel information from anywhere and at any time.
Pack Point
After all the planning comes the packing. Is everyday going to be sunny or must you throw in a jacket too? With Pack Point on your phone, you can wave goodbye to all your packing woes. With this app, all you need to do is key in some of the details of your trip such as the destination(s), number of days and activities you are interested to pursue. The app automatically draws up of a list of must-have items for your luggage depending on where you're going and its current weather situation. So whether your plan is to chill on the beaches of the Maldives or to go temple-hopping in Siem Reap, Pack Point will tell you exactly what to bring.
Traveloka
Book your flights and hotels easily with the Traveloka booking app and get great discounts, offers and promotions as you do so, especially if you are travelling around Southeast Asia. This app lets you compare prices between several airlines and accommodation options so you can pick the best deals. A favourite with budget travellers, Traveloka is easy to navigate, has multiple payment options and a 24/7 online customer care service if you get stuck while making an online transaction.
Bsafe
Always put safety first. Period.
Unpleasant incidents while on the road are not uncommon or unheard of; especially if you're a solo female traveller or travelling as a group of women. The bsafe  app can help you escape sticky situations or at least create a minor distraction if the need arises (which we hope it doesn't). The app is equipped with live GPS tracking and comes with multiple features such as follow me, fake calls, video recordings of your surroundings and a SOS button that'll instantly send out alerts to family and friends who are connected to you via the app. The app also comes with a timer that alerts your friends if you haven't connected with them within a set time period. So before you jet off on your next adventure, put together a list of trusted friends and family members on the bsafe app so that you never have to walk alone.
Zomato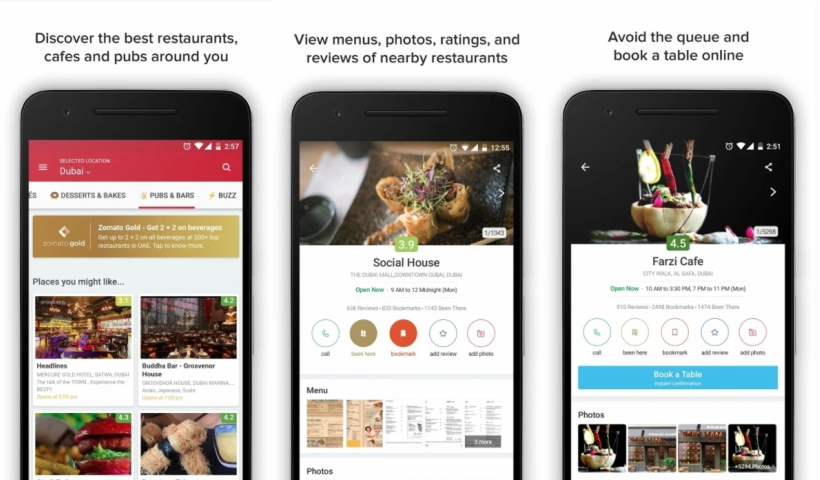 To satisfy all your food cravings, Zomato brings you a rundown of restaurants and cafes that dot your travel location. The app is currently available in 23 countries and makes scoring a great meal easy peasy. Simply scroll through dozens of restaurants, cafes, pubs, and nightlife spots on the app, study individual menus, get a quick map link to a restaurant, read reviews and even get an estimate for the value of your meal in an instant. The app even gives suggestions for trending restaurants for the city you're in.
Google Maps
Just as necessity is the mother of invention, navigation is the mother of travelling. Go slightly off track and you can easily lose out on a couple of hours just finding your bearings. Navigate like a pro with Google Maps! While there are loads of offline and online tracking maps available in the tech world, Google Maps has continued to be one of the most reliable and smartest navigation systems, helping travellers find their way around all corners of the globe. This multilingual app also comes with a street view and an offline feature, allowing you to navigate without the need for Wi-Fi.
Trabee Pocket
How often do you lose track of your money while travelling? Maybe you splurged on an expensive meal or what was supposed to be a simple souvenir hunt became more like Christmas shopping spree. The Trabee Pocket app allows you to keep a track of all your expenses, systematically categorising your purchases into hotels, transport, food, attractions and shopping. It also helps you separate expenses made on your card as opposed to those made with cash, shows you the balance on your travel budget, supports multiple currencies and lets you generate an expense report at the end of your trip. With this app, there's not reason not to be on top of your finances.
Rome2Rio
A must-have for all backpackers, Rome2Rio is a travel app that helps you figure out how to get from point A to point B swiftly and under budget. The app studies all available modes of transport from flights, trains, buses and taxis to ferries, and charts out a multi-modal transportation route to your destination while providing you an exact breakdown of fares and estimated arrival times. The app is currently available in over 160 countries including backpacker favourites in Asia, Europe and South America.
Hotel Tonight
Back in 2016, while on an adventurous road trip in South Korea, we made the gravest travel mistake of all – we didn't book our night time accommodation believing that we can take on the world. Three hours and a couple of hastily-consumed midnight burgers later, we were finally able to find a motel that had one room available to accommodate our pack of six travellers. Thanks to apps like Hotel Tonight, you no longer need to worry about last minute plan changes or stress that you won't have a place to stay should you opt to spend an additional night at the city you're in. This cool booking app helps you reserve a hotel room at the last minute, or 'tonight', with loads of deals to select from and is available in North, South and Central America, Europe, the Middle East, Africa and select destinations in the Asia Pacific.
Google Translate
Okay, so we really like Google. But when it comes to deciphering weird menus, reading street signs in a foreign script or conversing with locals, Google Translate has proven to be quite a hero. In its online mode, the app can read easily between texts and photographs in 103 languages along with providing assistance in basic conversation with the locals via a 'read aloud' feature. The entire app is also available offline in 59 languages, and is supported on Android and iOS. With several other features including a mini phrasebook for quick conversations, this is the best language translator to have on your mobile.
Find Near Me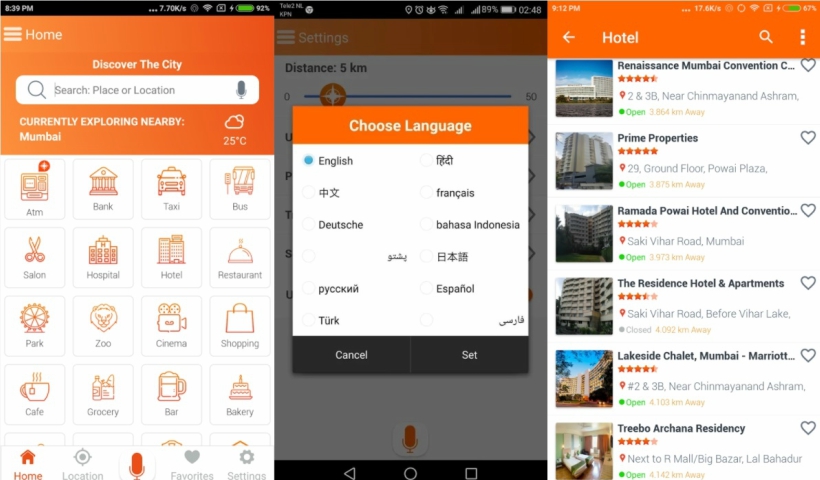 Need to replenish your wallet with some dough? Sprained ankle while hiking? Missing belongings? These things do happen. Whether you need to locate an ATM, a hospital, the nearest police station, Wi-Fi hotspots or even a gas station, the Find Near Me app has you covered. Based on your location, the app will direct you to the nearest spots that fit your search criteria making it easy to locate new places in an unknown country or city. You can also sync the app to your smart watch for directions that are literally on your wrist.
Get all the latest travel stories from Zafigo. Follow us on Facebook, Twitter, and Instagram.