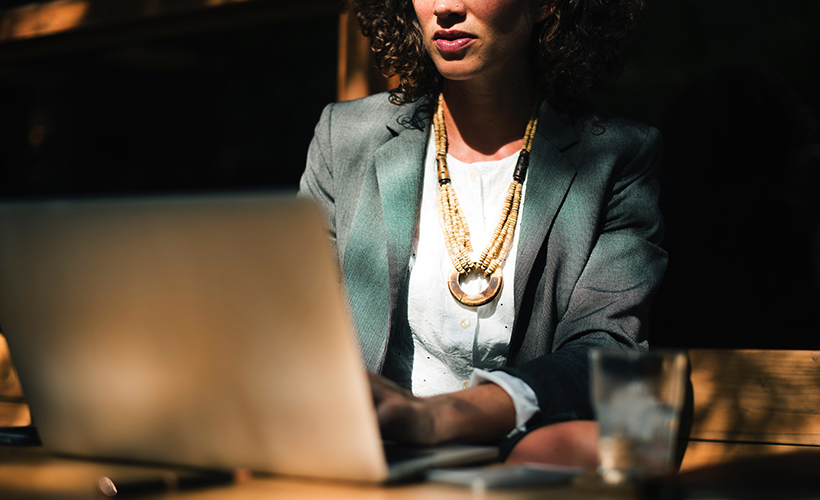 How often do you travel for work? Once a month? Or perhaps it may even be a weekly thing? However often you find yourself taking on the skies in pursuit of business, the challenges of corporate travel can cost you your productivity, time, and most worrisomely, your health.
From the tolls of unavoidable jetlag to keeping track of your travel expenses for reimbursement, innovative start-ups from around the world have taken into account every loose nut and bolt in the corporate travel experience.
In short, it's never been a better time to be a business traveller. Thanks to these five start-ups, your corporate travels are only going to get better.

TravelPerk
Starting off this list strong with one of the most well-funded travel start-ups, TravelPerk has been making headlines. To date, its total funding adds up to almost USD75 million. The corporate travel management software provides businesses with the power to book all their business travel in one place.
Among TravelPerk's many selling points is the ability for companies to define their own travel policies. This means customising policies (budget, cabin class, etc.) directly inside the booking tool, ensuring a seamless automated experience that's mostly hands-off. The software also enables the viewing and tracking of all traveller data in real-time. With big names such as Uber already fans of theirs, we certainly hope the Barcelona-based start-up will be expanding their borders to Southeast Asia soon.

TraveDoc
Frequent white collar flyers are more than familiar with what travel can do to a person's health. Jetlag, exhaustion, and aching backs are commonly brought to the table when this topic comes up. Also, having to visit foreign countries on such a frequent basis opens up the possibilities for something even more frightful – falling ill overseas.
Your usual family clinic is nowhere within a thousand-mile radius. Where do you go? Who can you trust? Will they even speak English? This is where TraveDoc comes in. Founded in 2012, the 'doctor in your pocket' connects travellers to doctors in the country they're in. The 100 per cent free software is currently working on bringing to life a diagnosis bot who will help patients find out what the cause of their illness might be. In their own words, TraveDoc helps to "heal the world, one doctor-patient connection at a time — wherever that may be."

Emma.ai
While we're on the topic of AI chatbots, meet Emma.ai, a personal travel assistant who never sleeps and never forgets. She integrates seamlessly with Google Calendar and Slack to keep track of your travel itinerary, analyse how you're spending your time on the road, and even provide travel advice and transport recommendations. Essentially, she keeps you in check while you travel.
Emma.ai was founded in 2017 and was, interestingly enough, the product of a scheduling error. After the founders missed an important event due to a simple error that could have been so easily avoided, they decided to take things into their own hands and ensure no business traveller will ever have to travel alone again.

Away
Stepping away from the sea of cloud-centric start-ups in the sphere of business travel, it's time for you to get acquainted with the luggage brand Away. More than just luggage, Away is a travel and lifestyle brand with a massive cult following thanks to its genius online marketing which leverages on the influence of celebrities like Karlie Kloss.
The lightweight smart luggage bags come in every trendy colour you can possibly think of. However, what makes it really special is its functional design – they're fitted with wheels and zippers that can probably survive a hurricane and even a removable battery for when you desperately need to make an important call. Brought to fruition after the co-founder experienced a luggage mishap on the road, business travellers who're always followed by the rolling of suitcase wheels will find Away's offerings to be a more than worthwhile investment.

Timeshifter
As we've mentioned multiple times now, health and travel don't usually complement each other. Timeshifter boasts a unique concept where their mission is to help travellers overcome jetlag! The app offers personalised solutions to jetlag based on the knowledge that each individual requires a custom approach due to differences in sleep patterns and itinerary amongst other factors.
Timeshifter doesn't just go by belief either. Industry experts in the field incorporate the latest research to give users the power of science at their fingertips. But don't take our word for it. Take it from Steven W. Lockley, associate professor of medicine in the Division of Sleep Medicine at Harvard Medical School and an expert in circadian rhythms, sleep, and jet lag. After all, if astronauts and Formula 1 racers find it beneficial, surely the average business traveller will too.
Get all the latest travel stories from Zafigo. Follow us on Facebook, Twitter, and Instagram.